---
---
Happy weekend my dear Hivers, I wish you enjoy it in harmony and health.
My DIY of this day are some pictures of fabric and cardboard, they are beautiful and fun, very easy to do I hope you like them.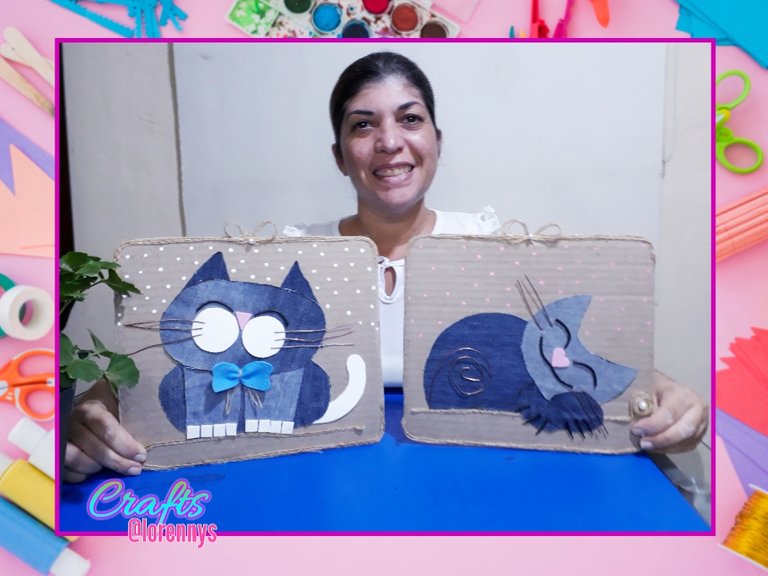 MATERIALS
Paperboard
Jean fabric
Wire
Foami
Scissors
Silicon
Exact
Cabuya
Cold paint
Pearls
Cable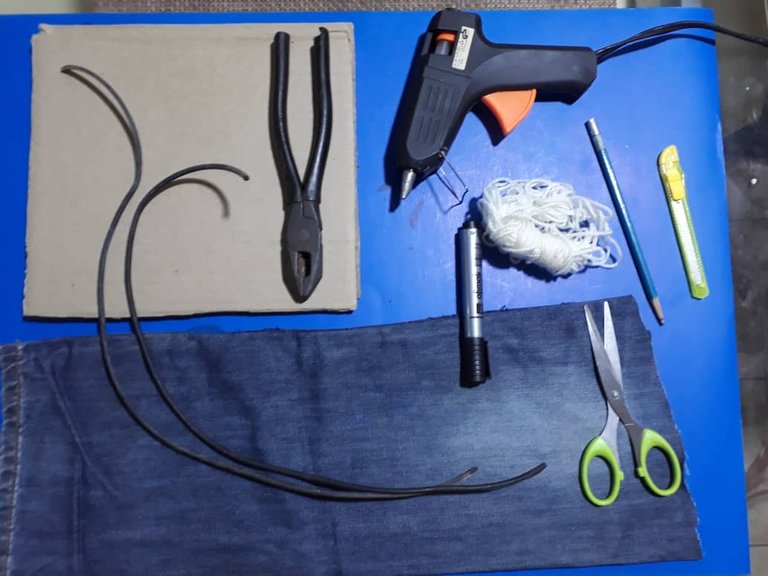 STEP BY STEP
We put the image of the figure we want to make on the fabric, I chose some cute cats, then we cut our figures and glued them to the cardboard.

Once the cat is glued, I cut the wire with my fork to make the whiskers and glue that I will later glue.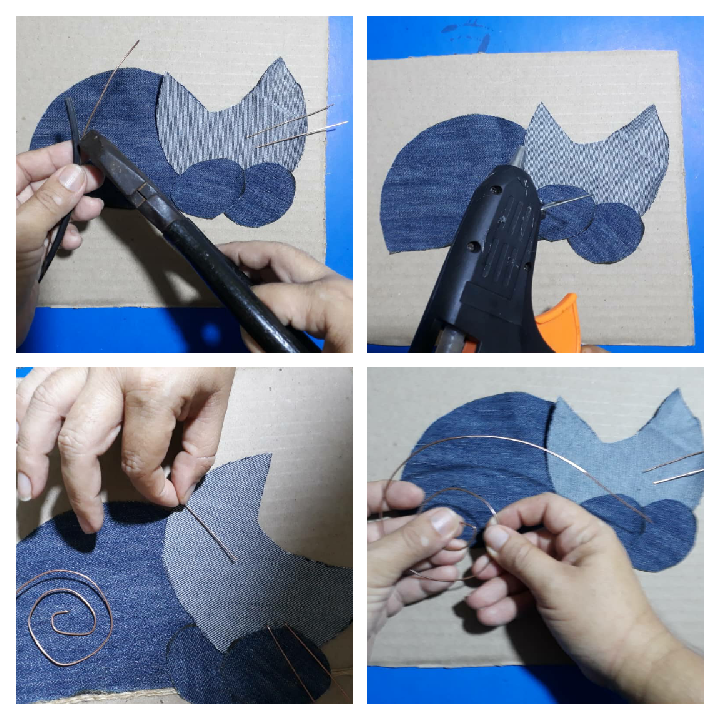 Then we glue the nose, claw, eyes and whiskers of the cat, to finish it.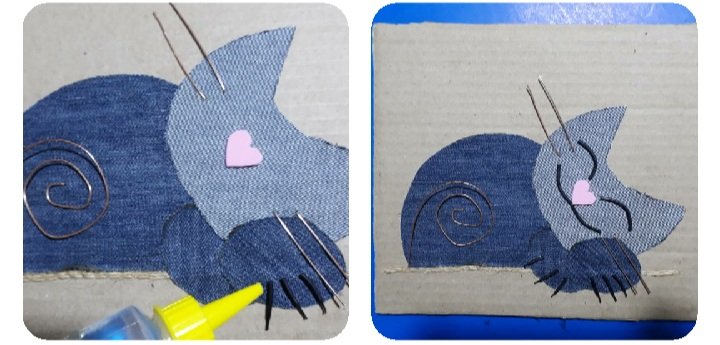 Once this is done, we move on to the decoration, we paint pink dots at the base, with the rope we make a lower and upper border, a bow and decorate with peels.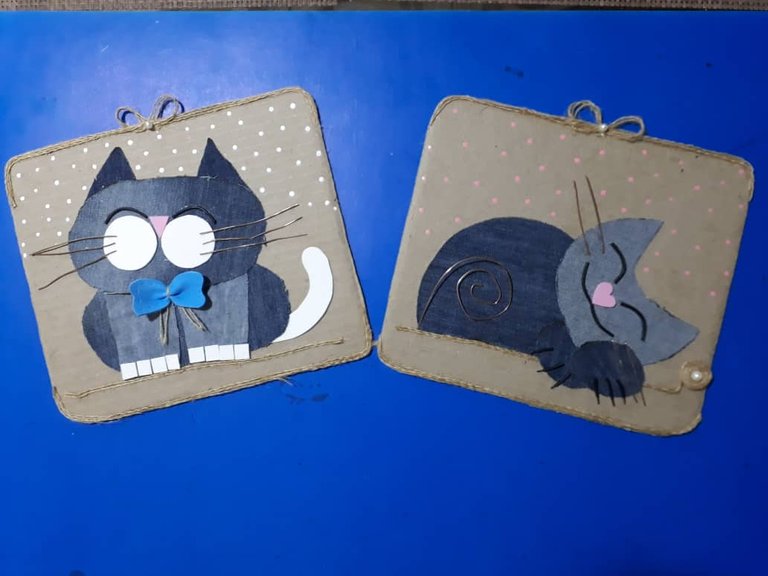 They are ready to hang in an ideal place.
Happy Elaboration !!!