---
---
Hello Hivers, happy Thursday to everyone and very early.
I bring you a very simple creative task, so that your gifts do not run out of packaging.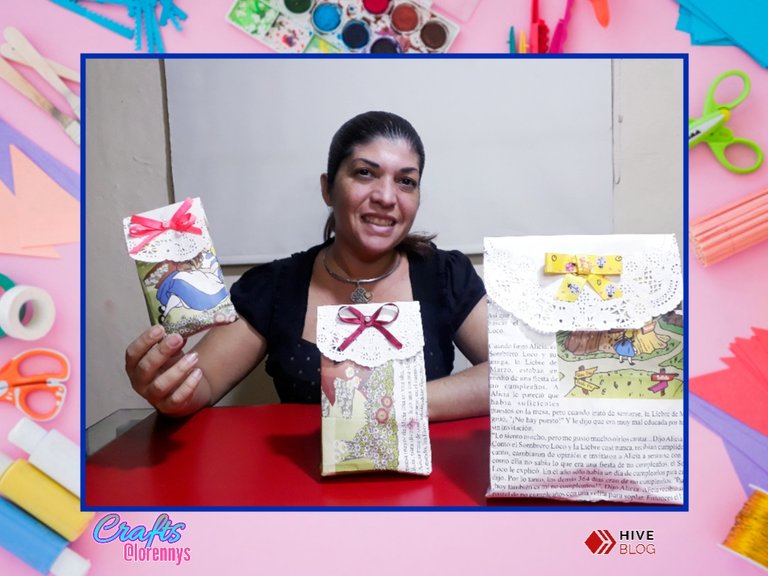 MATERIALES
*Newspapers or Magazines
*Silico
*Decorative ribbons
*Scissors
*Cake Napkin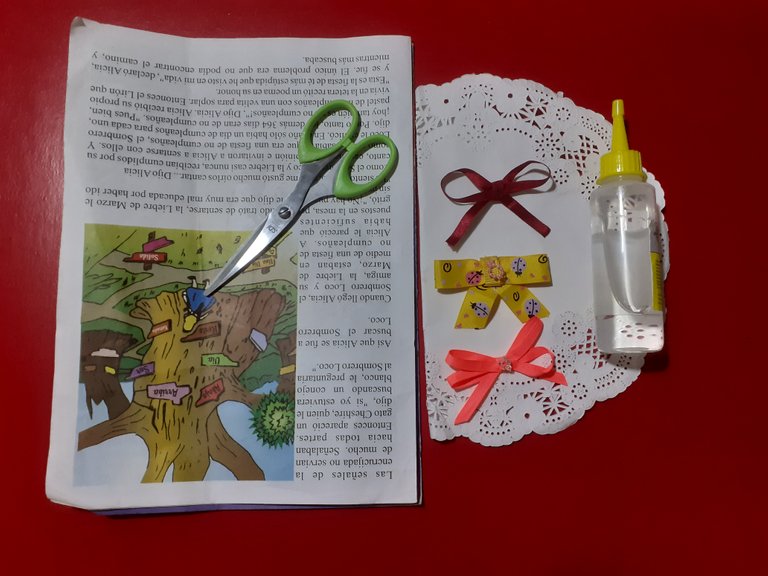 STEP BY STEP
The first thing we will do, will be to glue the sheets of our newspaper or magazine by the ends, then we will fold the lower part up to make two tabs on each side, to glue and make our gift bag.

Glued the bottom part and made the base, we make a double on each side. Now in the upper part we make a small tab where we will begin to decorate.

Now we go with the decoration of our bag, we chop a piece of the cake napkin so that it is like a flap, and we glue the upper front tab of the bag. And we cut the excess.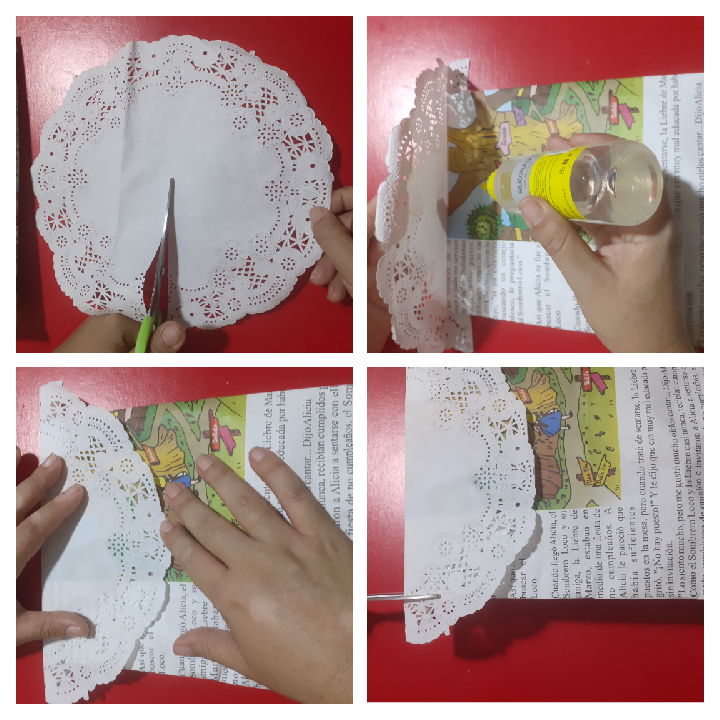 With our ribbons we make some bows and place in the center of our flap to decorate and make our gift bag more presentable.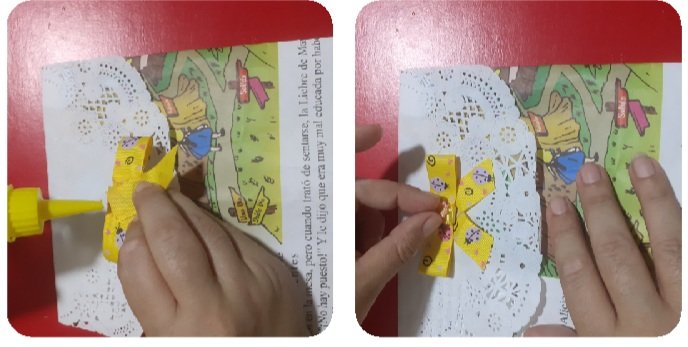 And with these simple steps and materials we have made these delicate bags to wrap our gifts.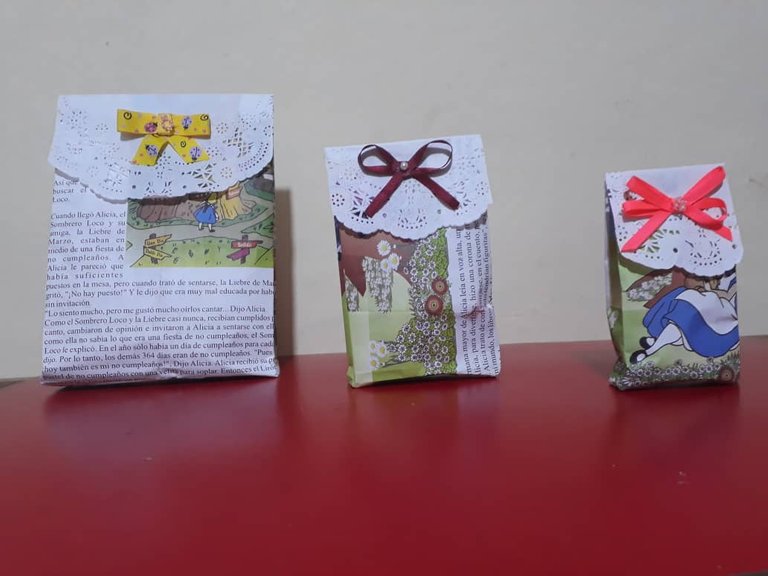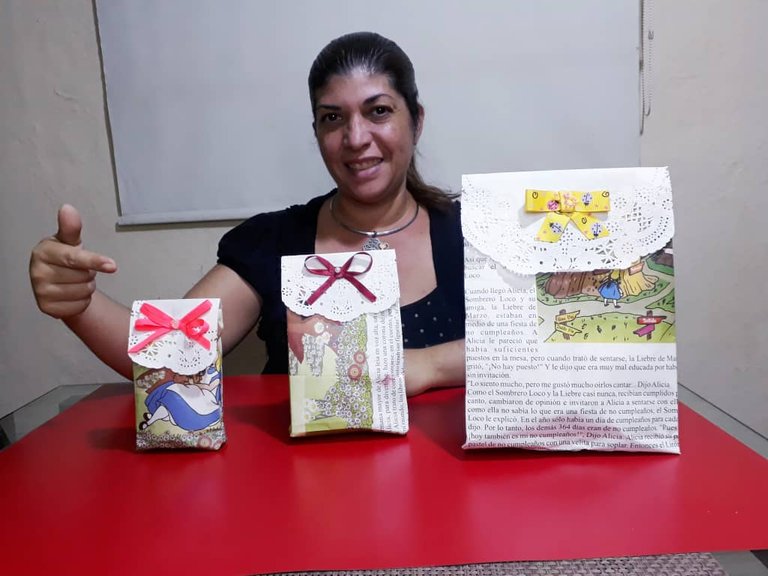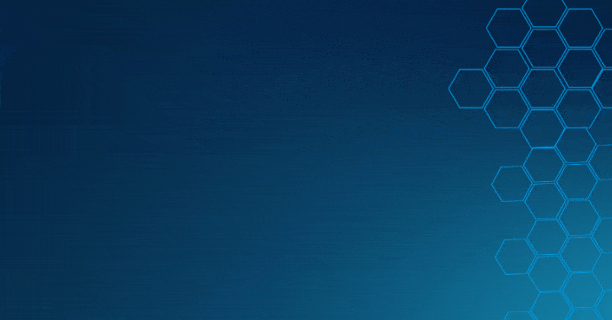 ---