---
---
Greetings dear friends Hivers, I hope you have a happy evening.
My creative task today is a nice flowerpot, made with a plastic bottle, plastic spoons and a few touches of colors.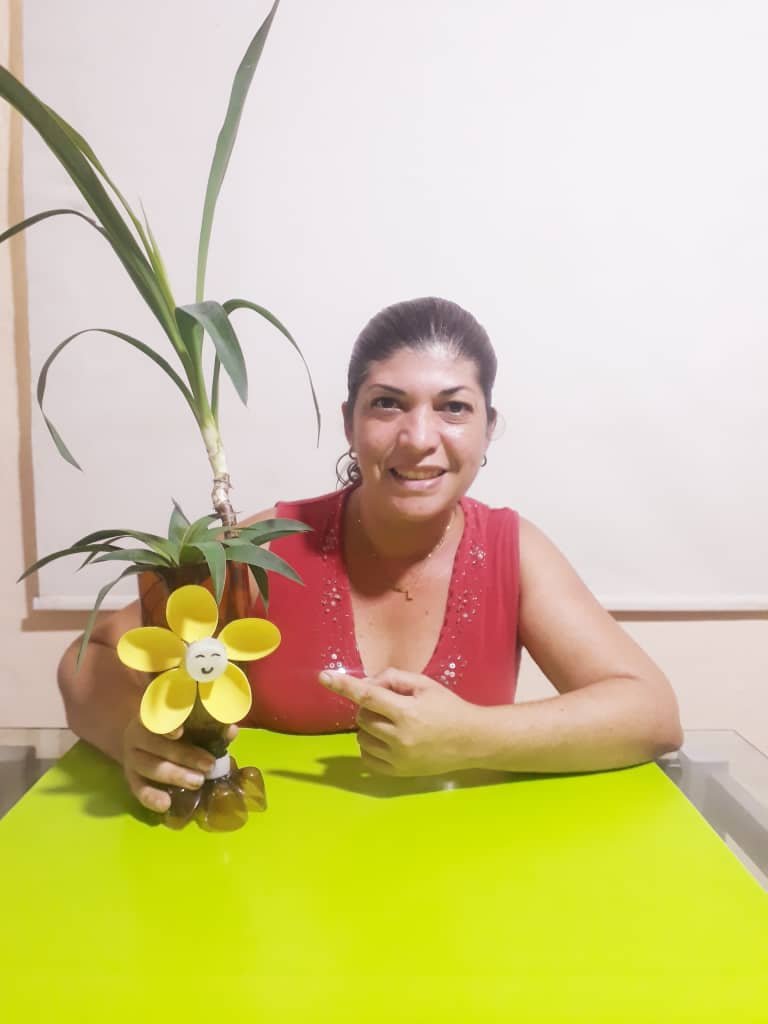 MATERIALS
Plastic bottle
Plastic Spoons
Painting
Brush
Marker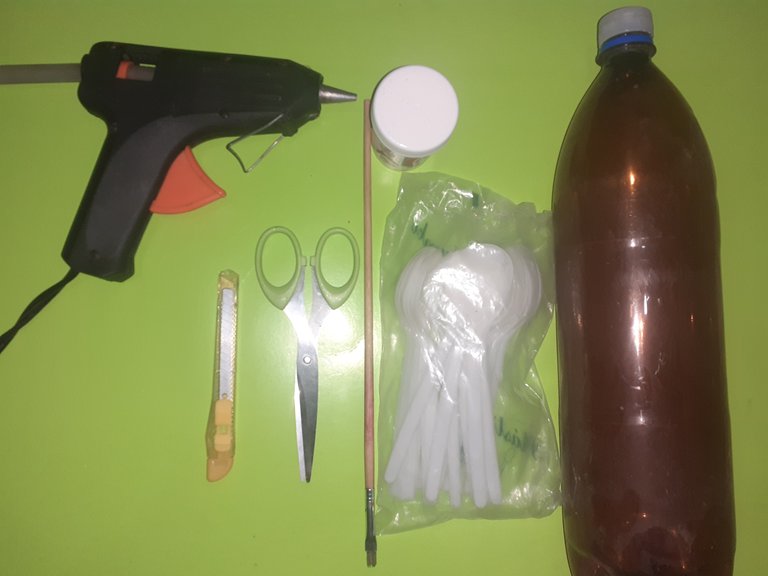 STEP BY STEP
We take the bottle and cut the bottom. Once we have cut it we give it a flower shape.

Once this is done, we chop the top of the bottle, and glue the lid with the flower-type base.

We chop the spoons and glue them in the shape of a flower, in another bottle cap, then we paint it and glue the materero that we have made.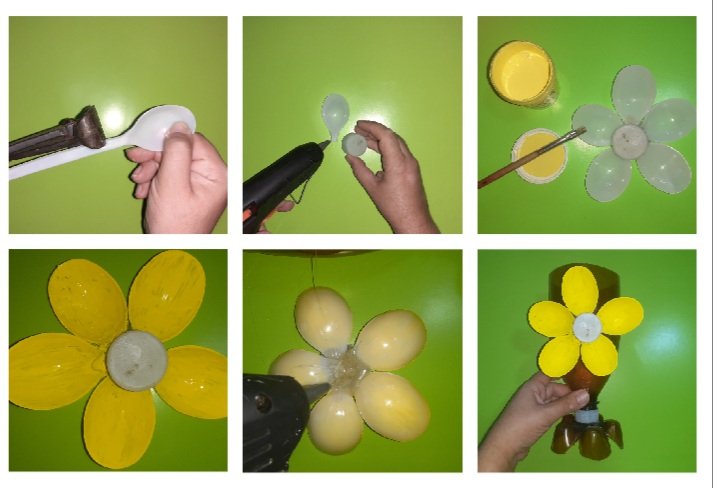 On the lid that we glue the spoons, we make a happy face to give joy to our pot.

In this way we already have our pot ready to plant a plant and decorate a place of our choice.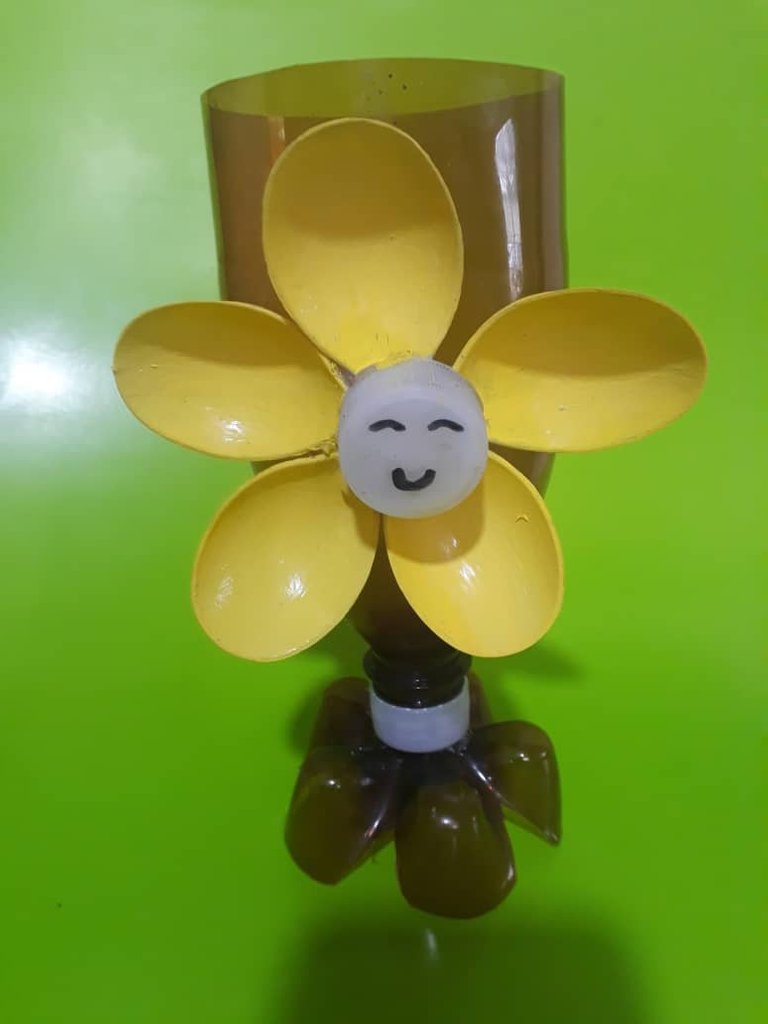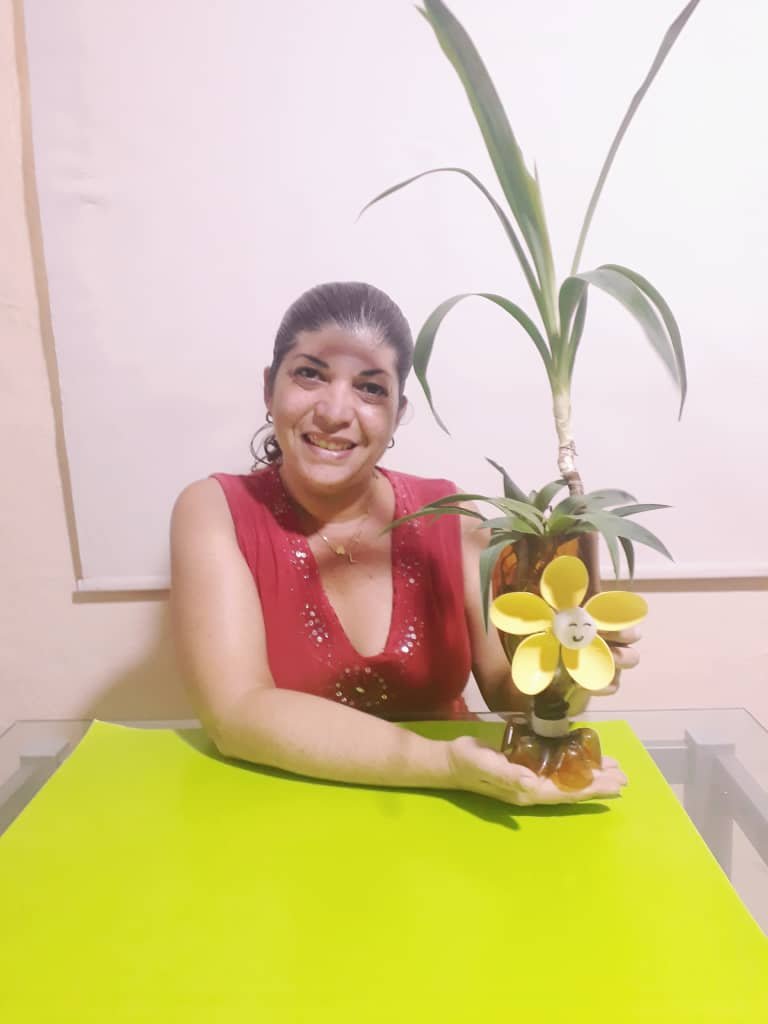 Animate ... AND HAPPY PREPARATION !!!