Greetings creative minds Hive, today I bring you a proposal to make the activities of children more fun and involve their mothers.
My suggestion is to encourage the imagination of children who are still receiving classes at a distance because of the pandemic. If you teach or are a mother or father of preschool students, as an additional activity you can propose that they write a story accompanied by a drawing in which they add crafts and any objects that we have at home that serve to decorate the story.
Saluditos mentes creativas Hive, hoy les traigo una propuestas para hacerles más divertidas las actividades de los peques y así involucrar sus mamis.
Mi sugerencia es incentivar la imaginación de los niños que aun están recibiendo clases a distancia a causa de la pandemia. Si impartes clases o eres madre o padre de alumnos de preescolar, como actividad adicional le puedes proponer que escriban un cuento acompañado de un dibujo en que se le agreguen manualidades y cualquier objeto que tengamos en casa que sirva para adornar el cuento.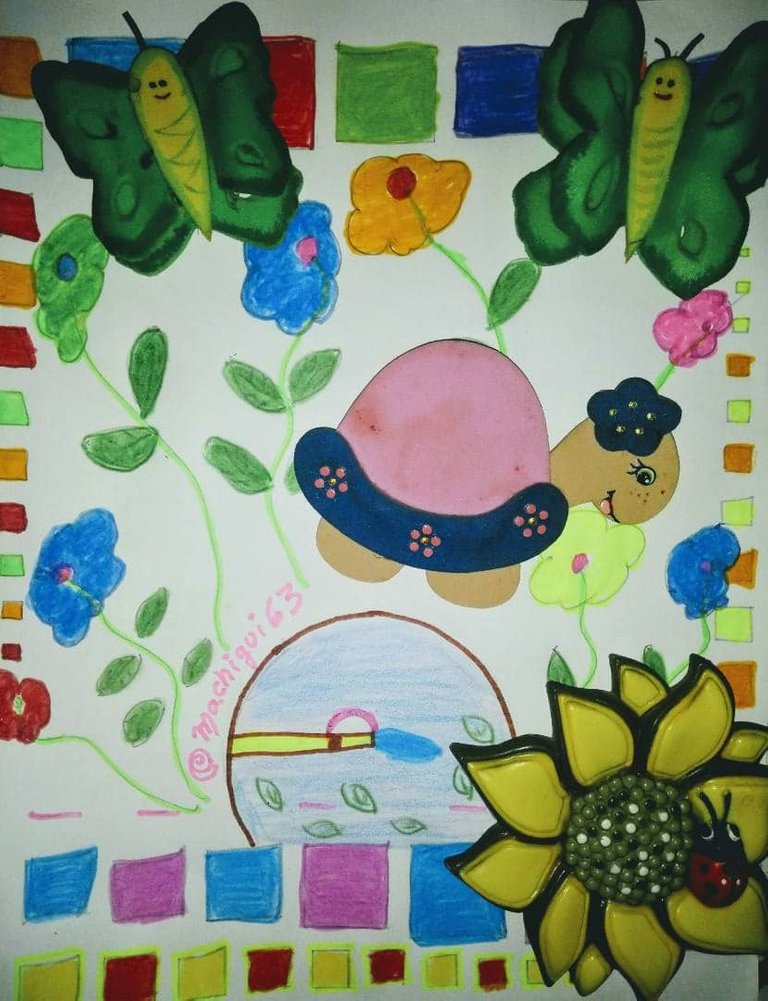 To make this illustration I drew a turtle girl, put color on it with my crayons, but I also added a garden, a water pond and decorated it with a butterfly that I made with foam rubber and a sunflower magnet that I took from my fridge.
Para hacer esta ilustración dibuje una chica tortuga, le puse color con mis creyones, pero además le agregue un jardín, un estanque de agua y la adorne con una mariposas que hice con goma espuma y un imán en forma de girasol que tomé de mi nevera.
Elaboration steps | Pasos de elaboración: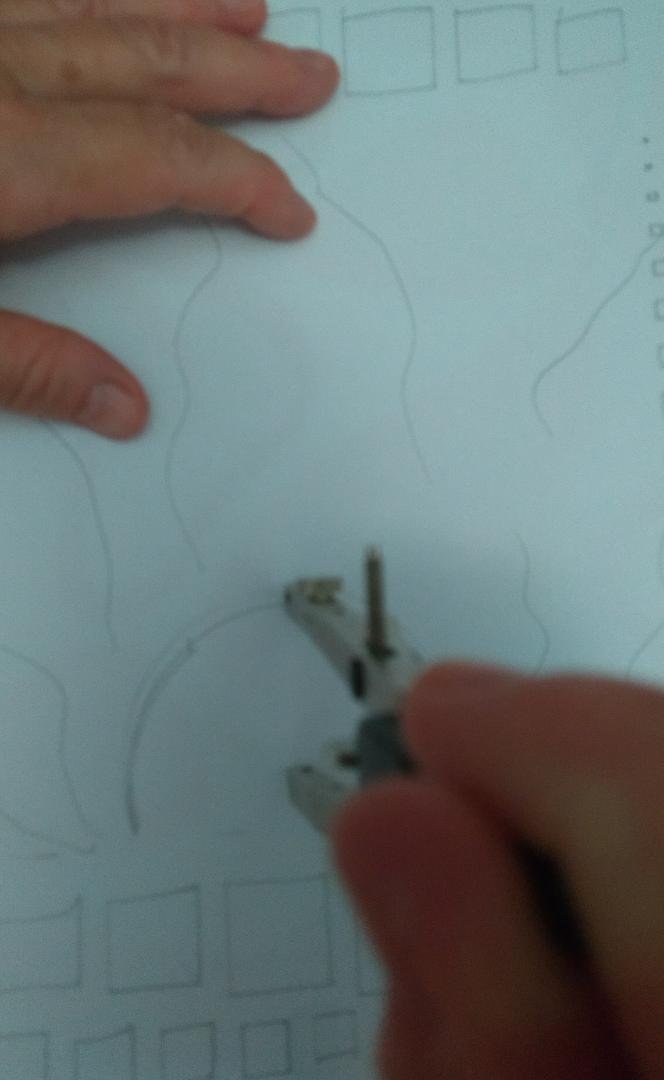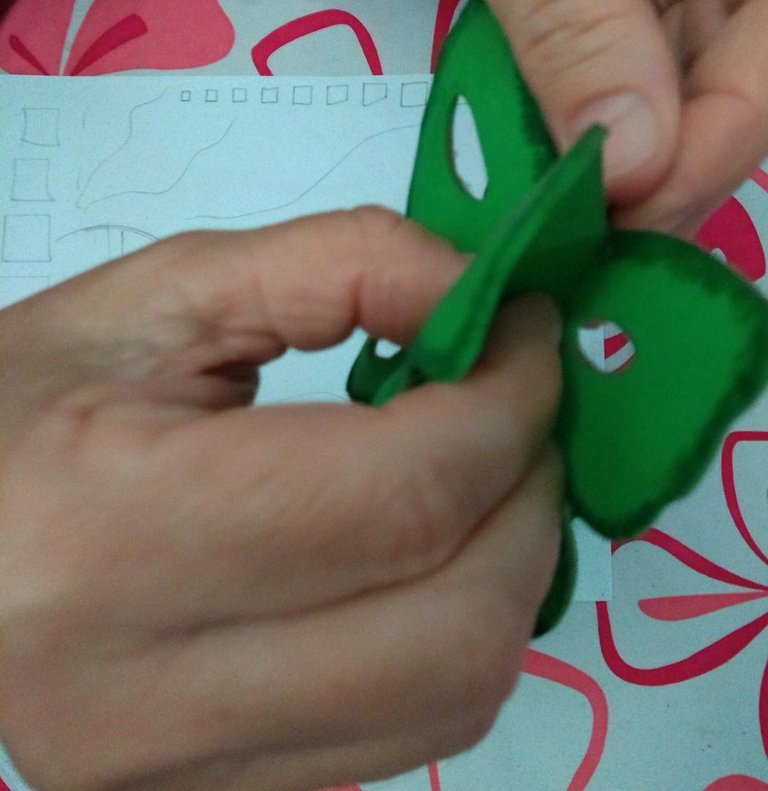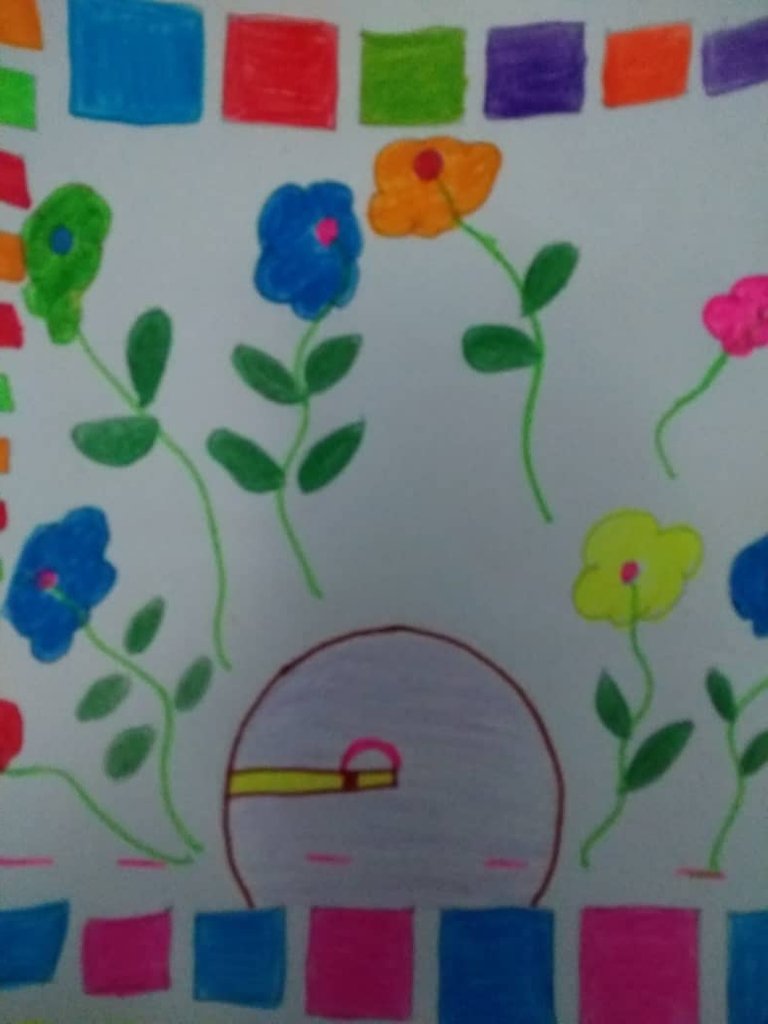 THE STORY "The Little Turtle in my Garden"
A very happy and friendly little turtle lives in my garden. She walks through my garden and as she does so among the flowers and butterflies, she makes sure the plants have received enough dew. My turtle girl is beautiful and has a headdress that makes her look amazing. Sometimes I start to observe her dancing among the flowers and bathing in the pond. Thanks to her I love my garden.
EL CUENTO "La pequeña tortuga en mi jardín"
Una pequeña tortuga muy feliz y amistosa vive en mi jardín.
Ella camina por mi jardín y mientras lo hace entre las flores y mariposas, se asegura de que las plantas han recibido suficiente rocío.
Mi Chica tortuga es hermosa y tiene un tocado en la cabeza que la hace ver increíble. A veces empiezo a observarla que baila entre las flores y se baña en el estanque. Gracias a ella amo mi jardín.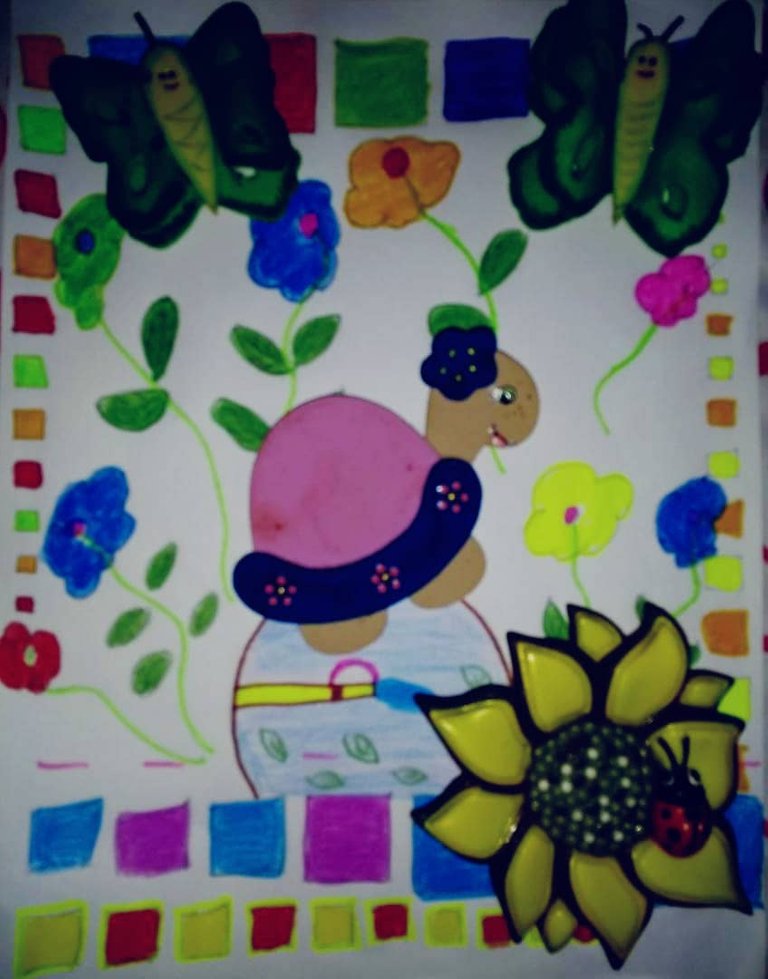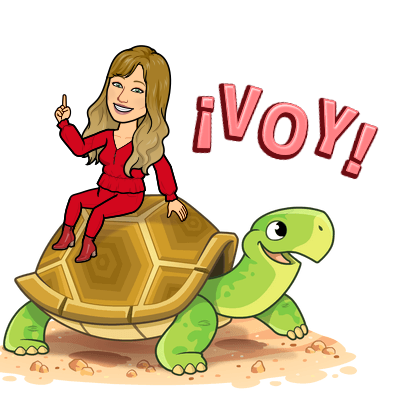 Bitmoji-Mi emoji personal-
Enjoy your day and thanks for visiting me!
¡Disfruta tu día y gracias por visitarme!