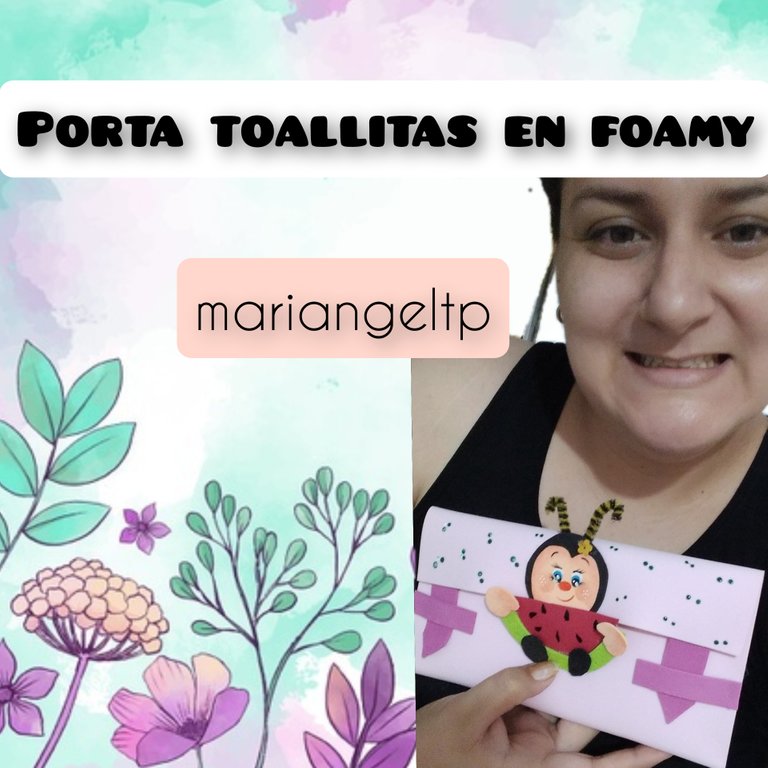 Holaaaaa! Excelente día a todos, hoy quiero mostrarle un lindo paso a paso de este Porta toallitas femeninas en foami, 💕👩‍🦰 dónde la idea principal es que con poco hagamos mucho, y cosas realmente las mujeres necesitamos en nuestra cartera, manos a la obra!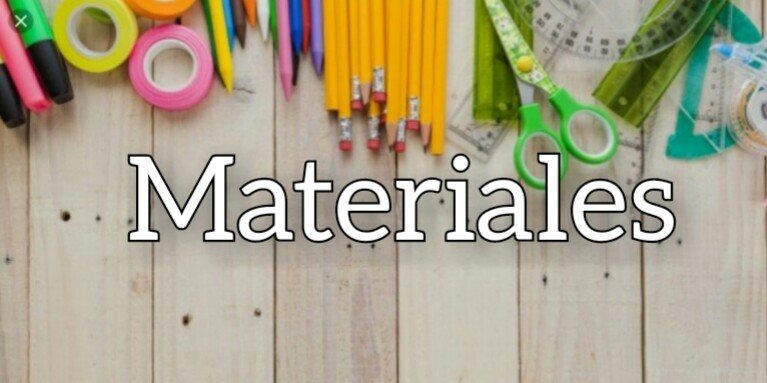 ⭐Foami de color rosa, verde, rojo, negro, piel, fucsia
⭐Silicón con pistola
⭐Pinturas acrílicas color blanco, negro, azul, naranja, verde
⭐Tijera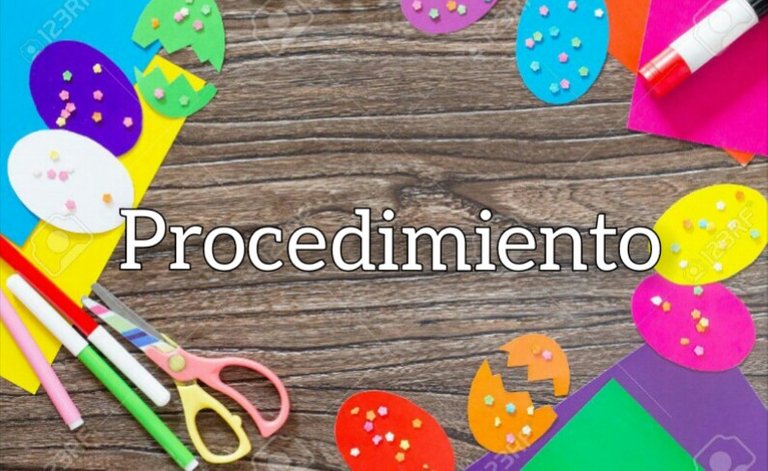 📝Tomamos un foami rosa tipo carta y hacemos 3 doblete que son lo que harán forma de monedero por decirlo así.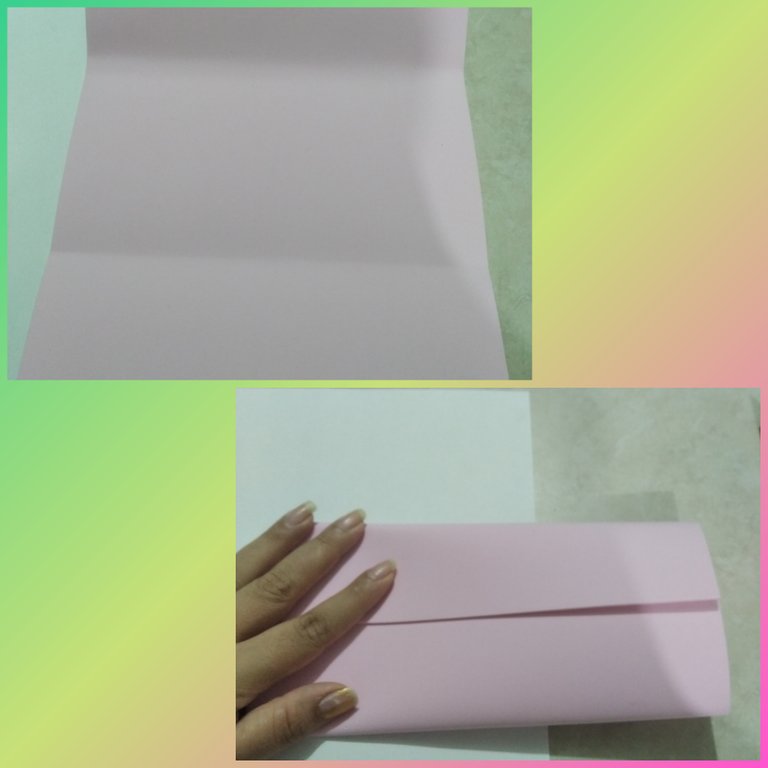 📝Con el foami negro, hacemos un círculo no muy grande, posterior a eso otro color piel haciendo forma de corazón 💕 en la parte de arriba (la cara de la mariquita)
📝 Para la 🍉 usamos un foami rojo a mitad de círculo y un borde en color verde para la concha.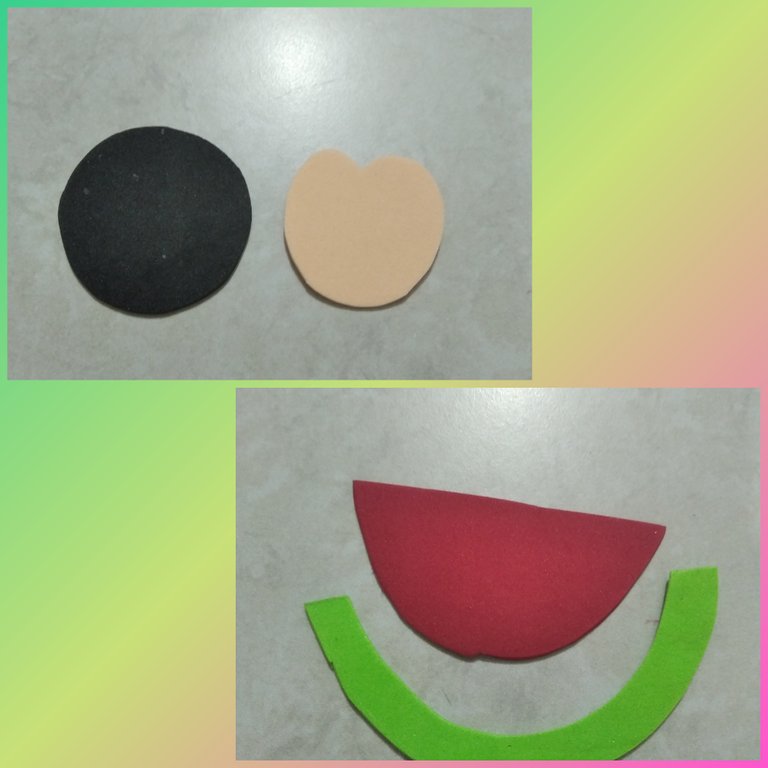 📝 Se marcan las manos en color piel, y se recortan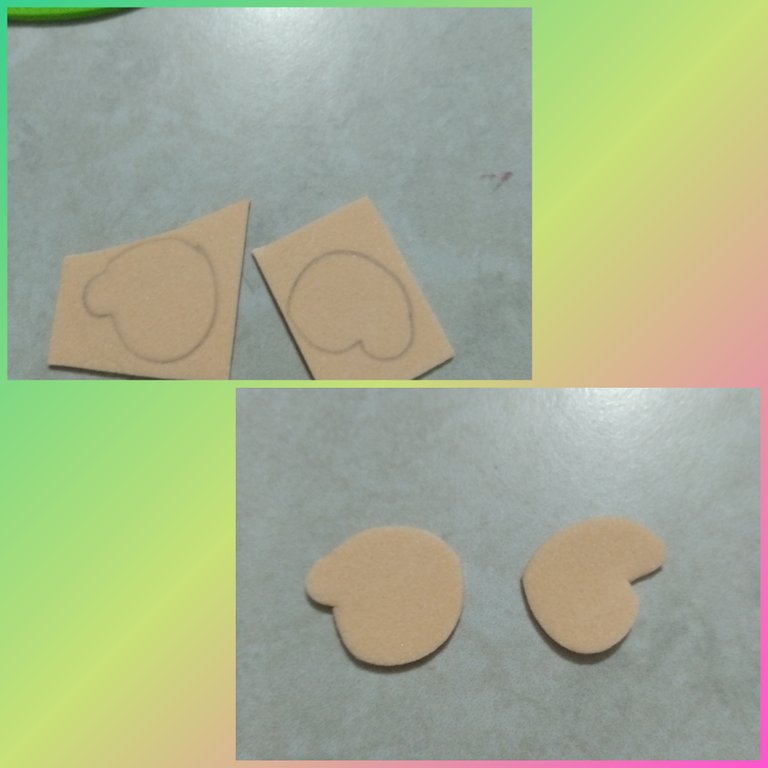 📝 Se pegan los borde con silicón caliente y se chequea que estén bien pegados.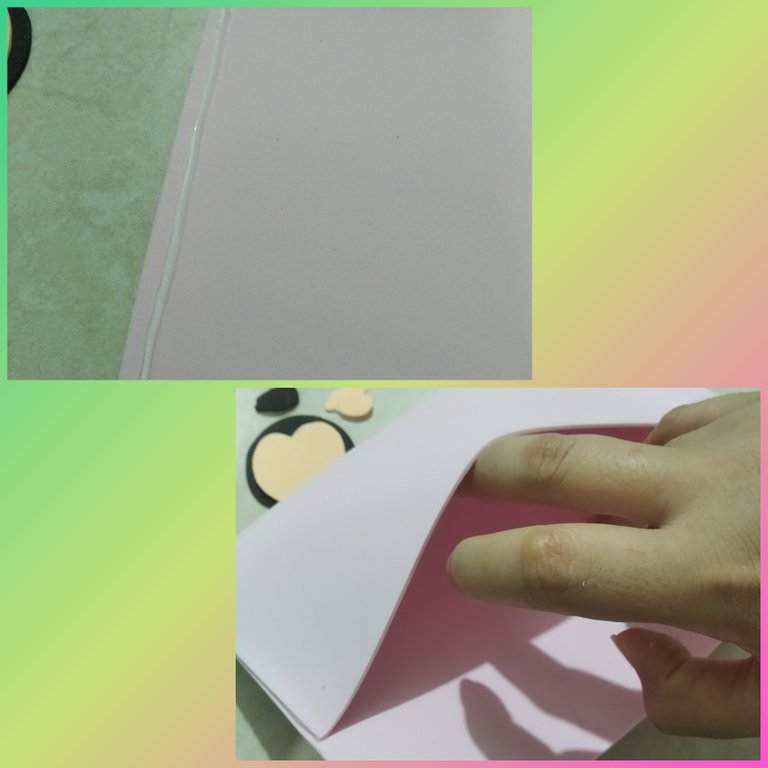 📝Pegada la partes se procede a cortar 4 tiras haciendo como sujetador (observen la imagen)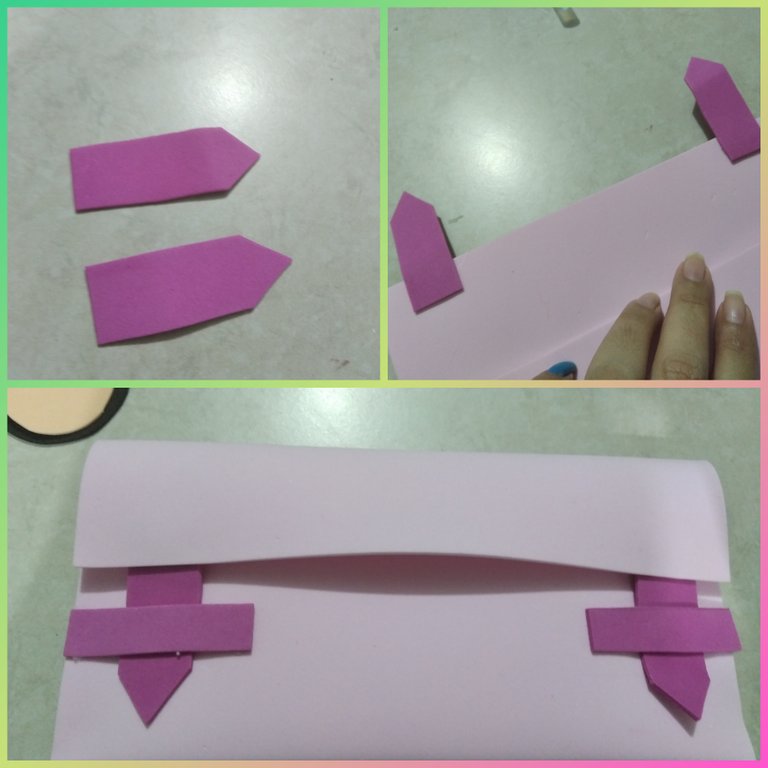 📝Pegamos todas piezas con silicón caliente (🐞🍉 ) añadimos las antenas con un limpia pipa.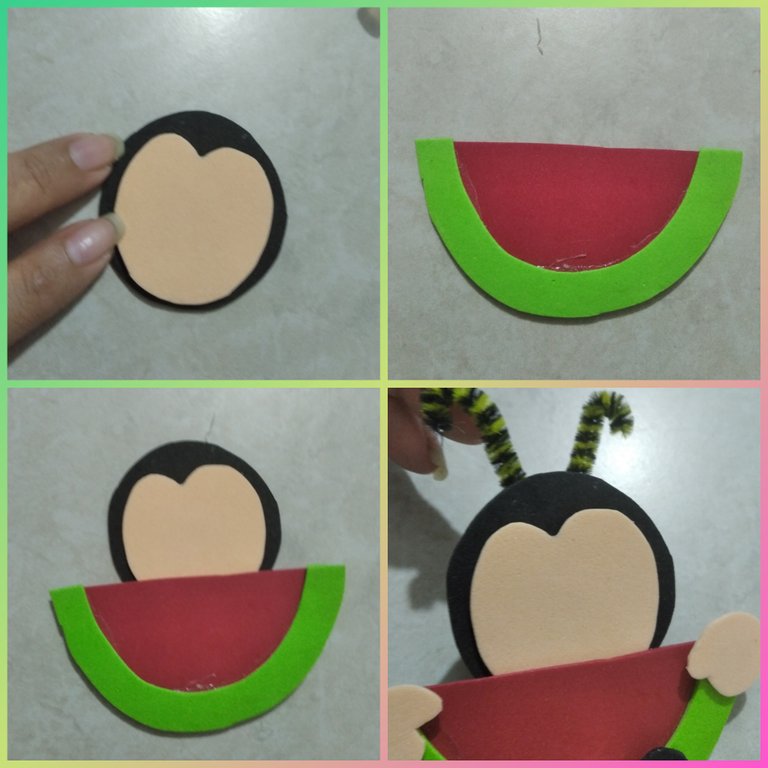 📝Pegamos la figura al porta toallitas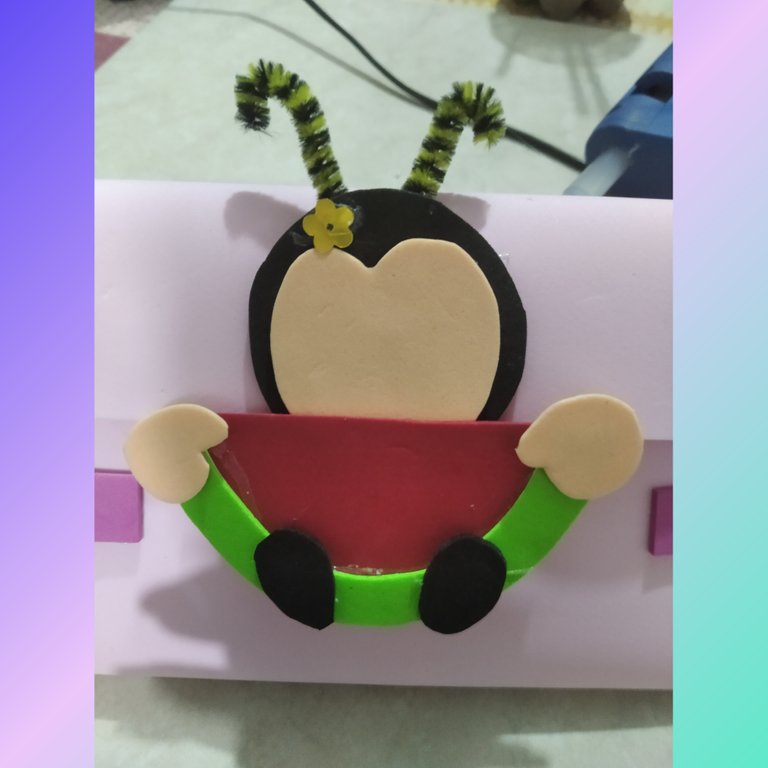 📝 Sombreando con color naranja las manos y mejillas, se hacen los ojos con pintura blanco, negro y azul.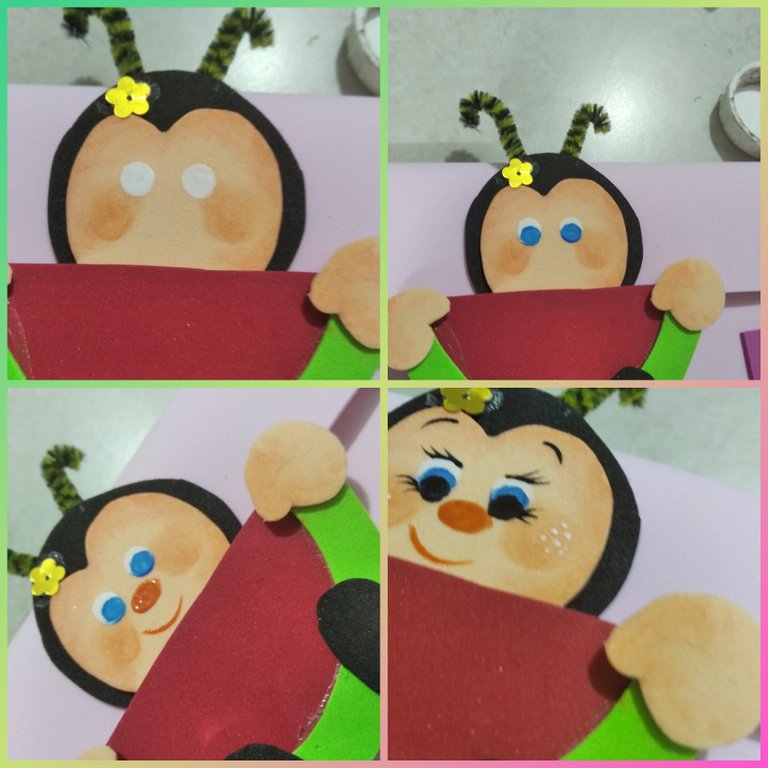 📝para finalizar hacemos puntos color verde para resaltar.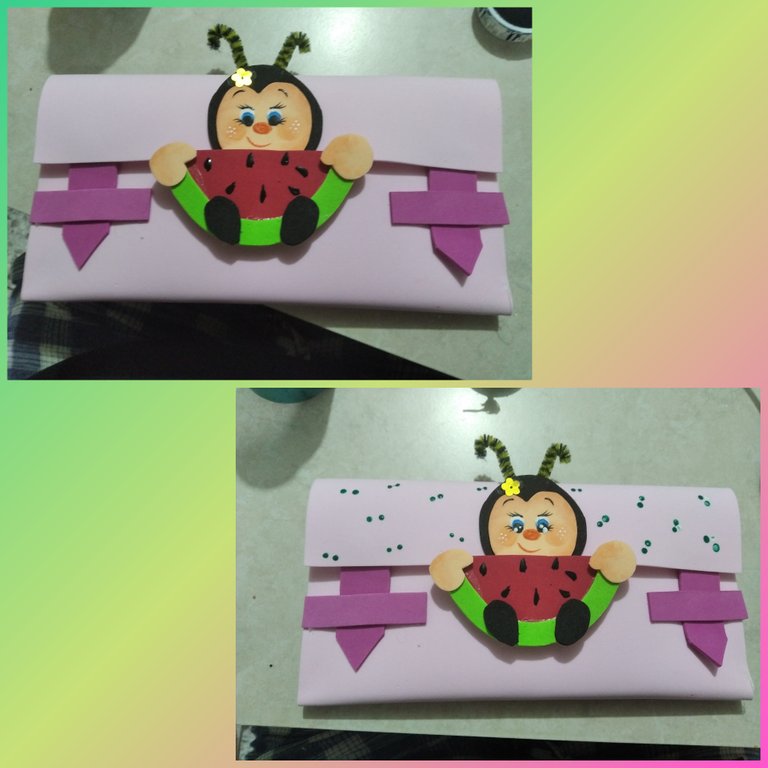 Como pueden observar el resultado final, muy práctico y rápido de hacer. Espero les haya gustado.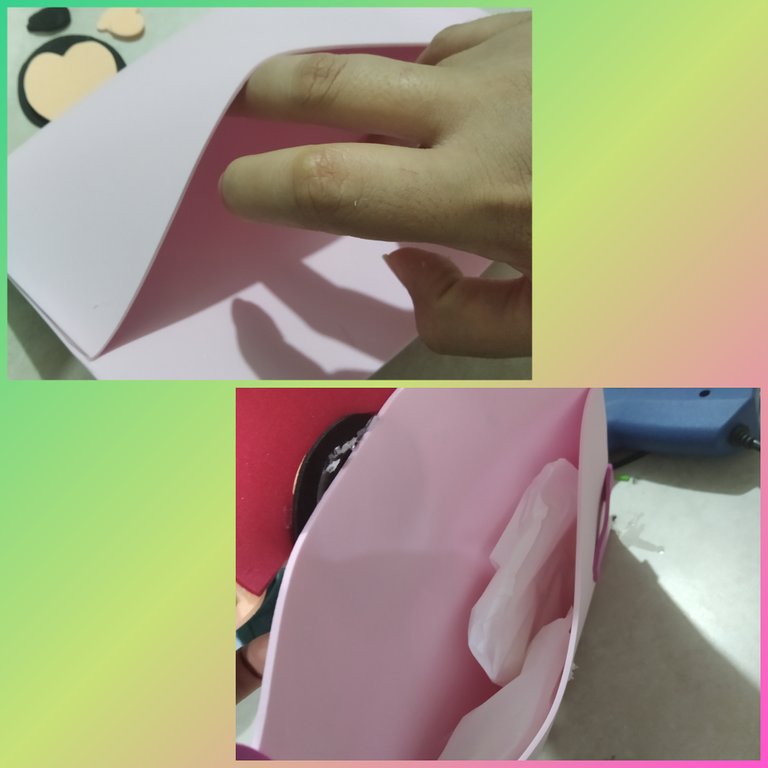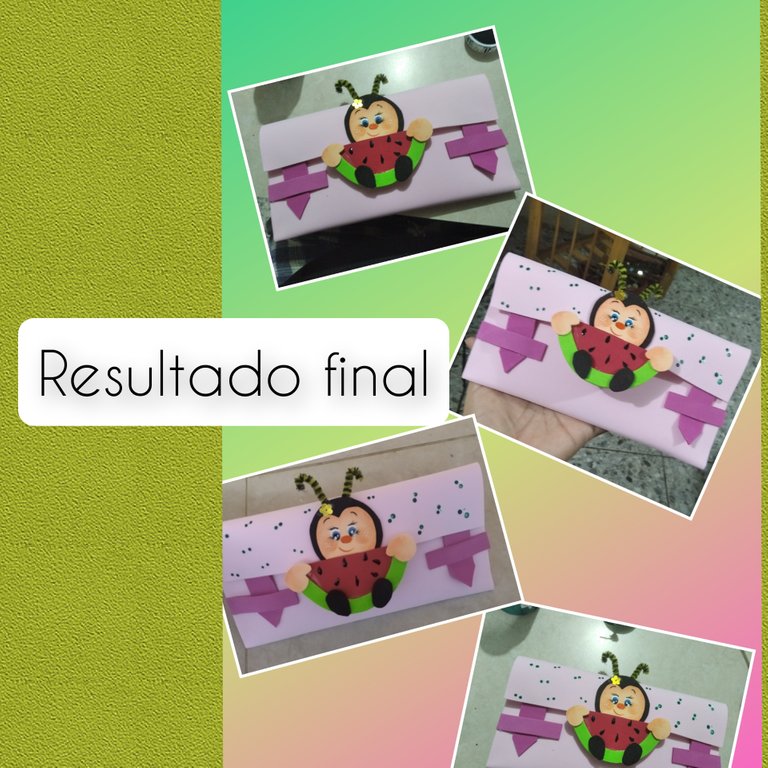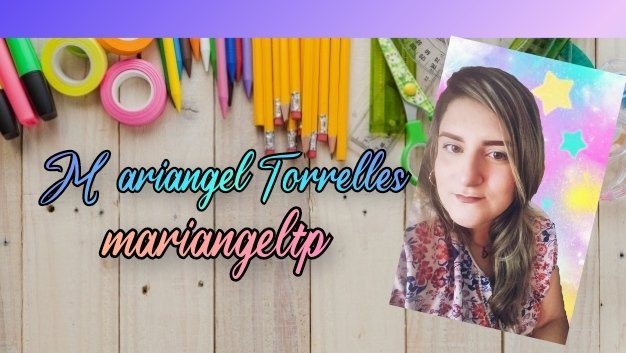 Helloooooo! Excellent day to everyone, today I want to show you a nice step by step of this feminine wipe holder in foami, 💕👩‍🦰 where the main idea is that with little we do a lot, and things we women really need in our wallet, let's get to work !
materials
⭐Foami of pink, green, red, black, skin, fuchsia
⭐Silicon with gun
⭐White, black, blue, orange, green acrylic paints
⭐Scissor
Process
📝 We take a pink letter-type foami and make 3 doublets that are what will make a purse shape, so to speak.
📝With the black foami, we make a not very big circle, after that another skin color making a heart shape 💕 on the top (the face of the ladybug)
📝 For the 🍉 we use a red foami in the middle of the circle and a green border for the shell.
📝 Hands are marked in skin color, and trimmed
📝 The edges are glued with hot silicone and it is checked that they are well glued.
📝 Once the parts are glued, we proceed to cut 4 strips making as a bra (see the image)
📝Glue all pieces with hot silicone (🐞🍉) add the antennas with a pipe cleaner.
📝Glue the figure to the wipe holder
📝 Shading hands and cheeks with orange, make eyes with white, black and blue paint.
📝To finish we make green dots to highlight.
As you can see the final result, very practical and quick to do. I hope you liked it. >