Su cabeza giraba,
cuando se emocionaba,
pero eso ya no pasaba,
la tristeza lo embargaba.
His head was spinning, when he got excited, but that didn't happen anymore, sadness overwhelmed him.

Caminaba de un lado a otro,
buscando un antojo,
olfateaba todo,
pero nada le parecía gustoso.
He walked from one side to the other, looking for a craving, sniffing everything, but nothing seemed to please him.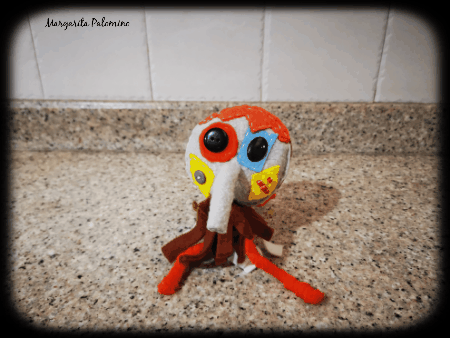 Y llega la galleta cubierta,
de chocolate, también rellena,
aquel ser, se siente cautivado
y gira su cabeza por lo emocionado.
And the chocolate-covered cookie arrives, also filled with chocolate, and that being is captivated and turns his head in excitement.
Pero, es descuidado
y su cabeza sale rodando,
la galleta sigue su paso
mientras el ser se queda mirando,
como se aleja lo que tanto había anhelado.
But, he is careless and his head rolls off, the cookie continues its passage as the being stares, as what he had longed for so longed for moves away.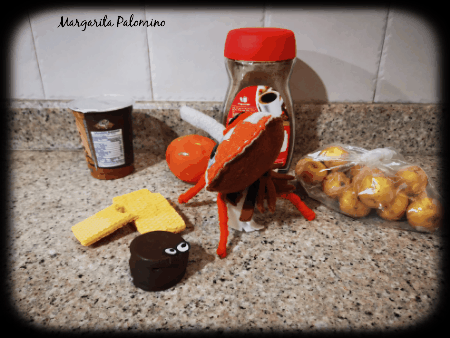 --*--
Créditos Margarita Palomino