En la habitación está la silla,
sin ninguna compañía,
llega una cebra bien vestida
y detenidamente la mira.
In the room is the chair, without any company, a well-dressed zebra arrives and looks carefully at it.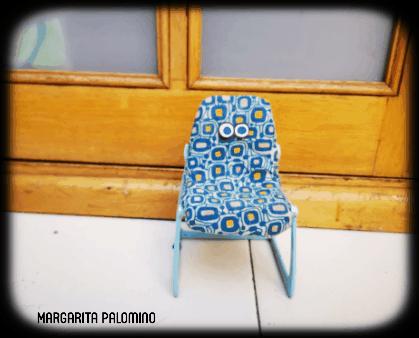 La examina por un lado,
no se percata que tiene rostro azulado,
se sienta, sin más preámbulo
y tras un rato se levanta asustado.
He examines it from one side, he doesn't notice that it has a bluish face, sits down, without further ado
and after a while he stands up, frightened.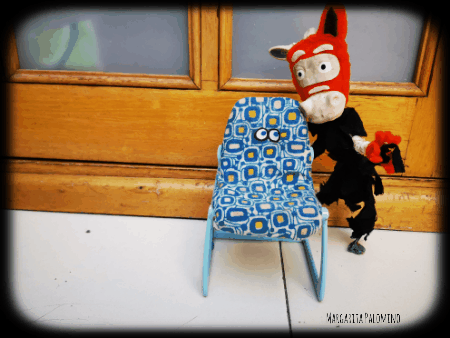 Aquella silla sola,
a la cebra le mordió la cola,
porque se sentó de forma tosca
y ella es una silla
de distinguida horma.
That chair alone, the zebra's tail bit him, because he sat down in a rough way and she is a Chair of distinguished shape.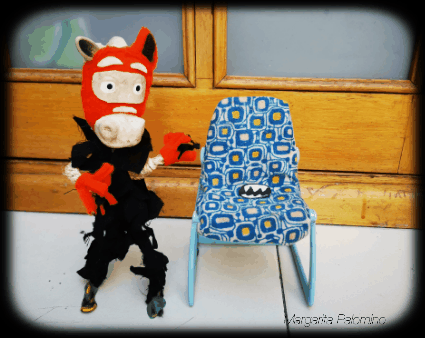 La cebra que no entiende lo que pasa,
en el suelo apoya sus nalgas,
le hace la visita a la silla azulada
porque sabe bien que se debe respetar a todo ser que tenga cara.
The zebra that does not understand what is happening,rests its buttocks on the ground,it pays a visit to the bluish Chair because it knows well that every being with a face must be respected.

--*--

Créditos Margarita Palomino