Today was the best day yet as far as work on the house is concerned. This'll be a short post about it all because I'm dead tired. Feeling all healed up, so it was easy to get things done. Still just a little slow, but it didn't affect much today.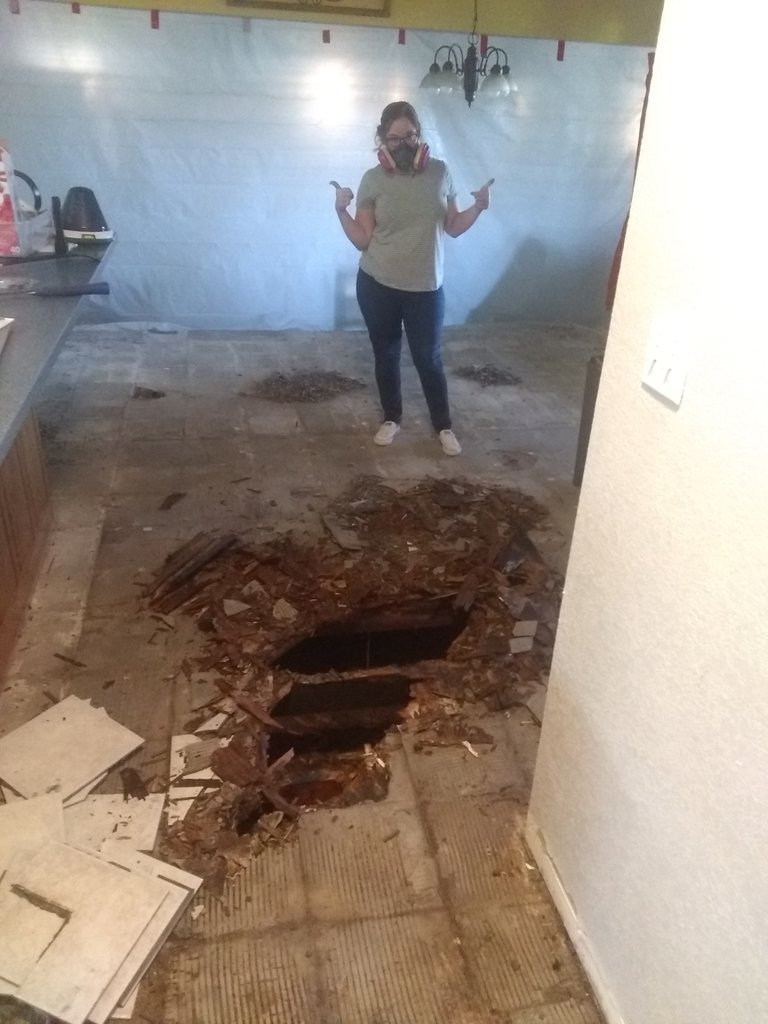 Melissa, modeling a lovely hole in the floor in the dining room
We took the two older kids to co-op this morning, then had breakfast with Sawyer before going to the zoo with him for his Pre-K field trip. Then we headed back home to get to work. We got home around 1pm, and Melissa stuck around to help. And her help made a ton of difference. She picked up the tiles I'd busted up yesterday and put em in a bin for me to drag out. I'd bust some tiles and she'd load the bin again. It was a good productive system that pushed me to get a lot done. The rest of the kitchen and dining room is de-floored now and ready to tear up.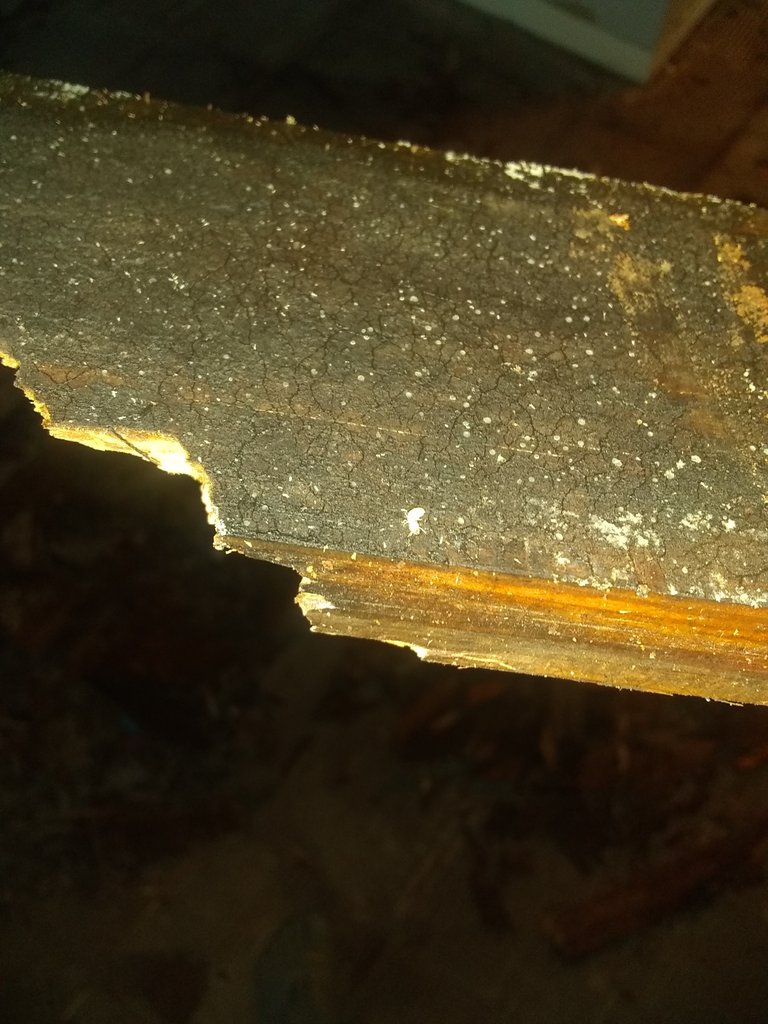 A termite. One of many
When pulling the tiles, some of the floor caved in. Wherever there was a soft spot I just made a hole to make sure nobody fell through a soft spot. It helped a little, but I did fall through a bunch of soft spots. One of the spots had some termites in it. Not a super terrible thing, cause all this wood is going away anyways. If they're in the walls, yeah, I'll cry, but this whole 600 square feet needs new beams and joists for sure so it's really not a big deal to find them here. That'll be dairly easy to replace too, as there's no walls in here. The only thing left on the floor are the appliances and the cabinets. I found out the island isn't even screwed down. I can pick it up a little all around, but it's definitely too heavy for me.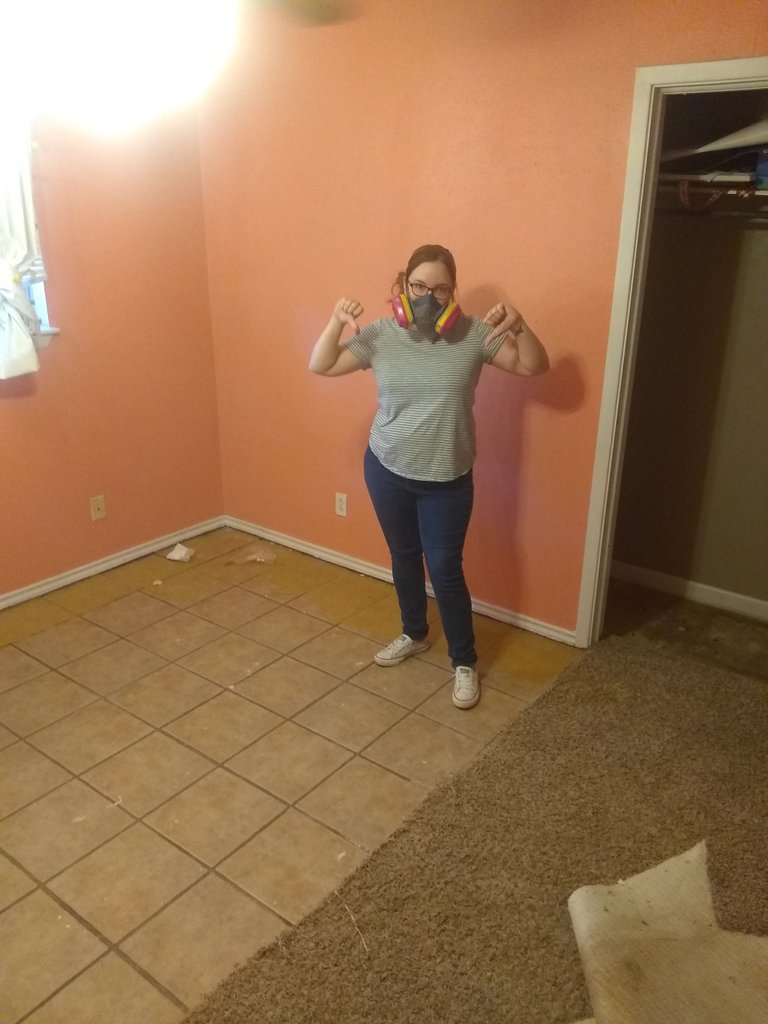 In Soph's room, we got to pull up carpet AND tile!
After the kitchen and dining room tiles were pulled up, we pulled up the carpet in Sophia's room. Then we pulled up the tile in Sophia's room. Yup. Her room used to have tile way back, and they just slapped some glue and carpet on top. Classy guys. But whatever, I guess I bought it. I got about half of the tile smashed off before my friend Jordan volunteered to drive an hour and come help.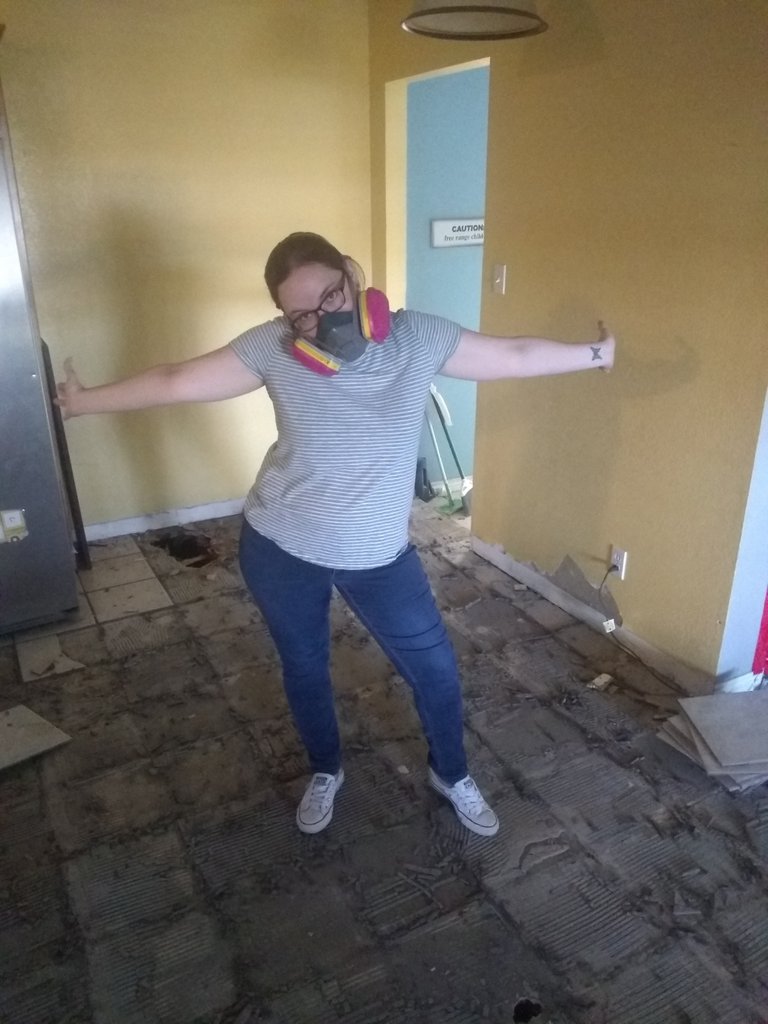 It's a big big big big mess.
I took a quick break for supper and welding for a friend before Jordan got there. With his help, we got damn near the whole subfloor ripped up in the master bedroom. He was a lot of help, somehow having two people working together makes them greater than the sum of their parts. So today with help from Melissa and my friend, we got done way more than I could have gotten done alone in two days of work. It was awesome. With everything that got done in the master bedroom, I think I could replace the joists and subfloor in a day by myself of it was time to. It's not time for that yet though. And from here, it looks like the boys' room might not even need replaced!!! If that ends up being the case, @goldenoakfarm is gonna be able to hear me about for joy all the way up there in yankeeville!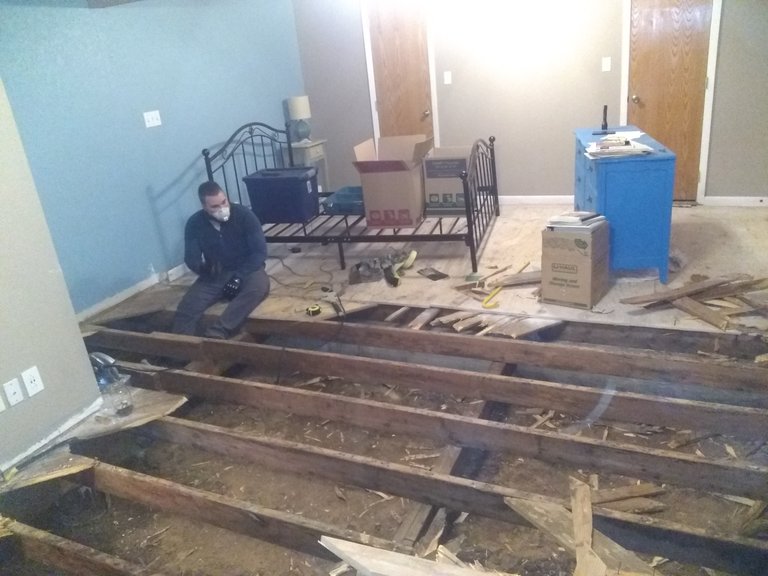 But all that work comes at a price. I'm beat, and I've GOT to get the truck fixed tomorrow, there's no more putting it off. So I'm going to bed. Hope I'll have more progress to share tomorrow!
Love from Texas
Nate 💚