---
Hello friend of the community, we are barely three months to end the year, here in my Genealidades we are preparing with some decorations for the date, due to the orders we have, and today I want to share with you how to make a door pendant and window I hope you like it.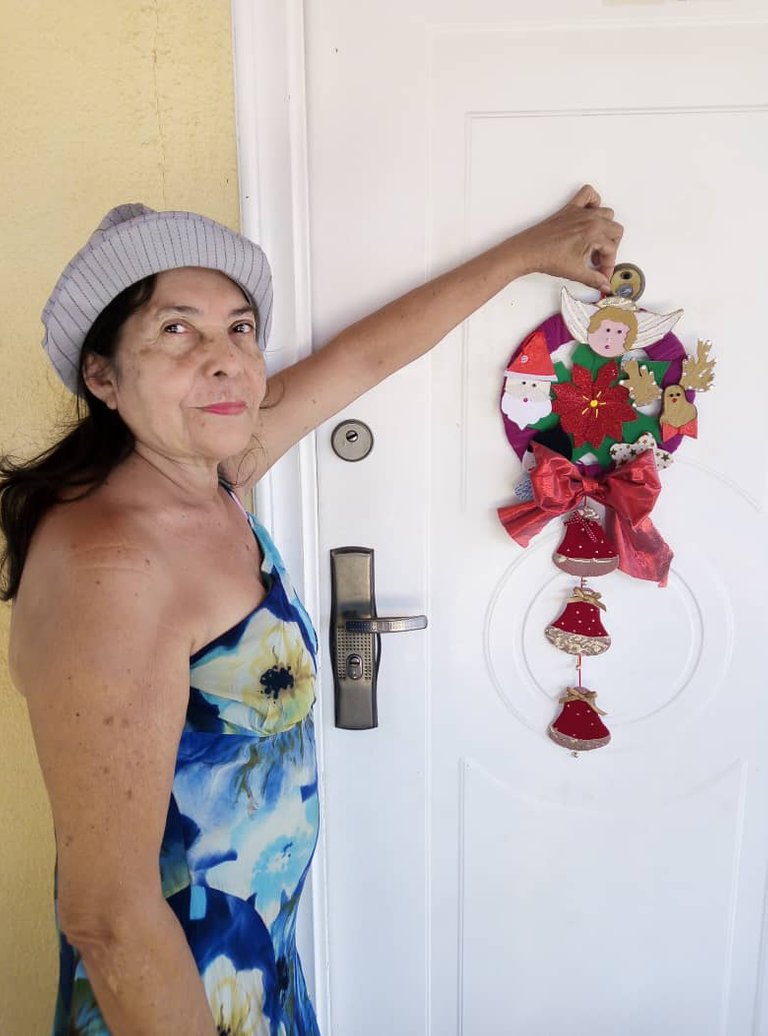 Materials
Paperboard
Scissors
Exact
Cold sylicon
Black beads
Red mouse tail ribbons
Bright red foam
Fabrics various colors
Red lick
Sequins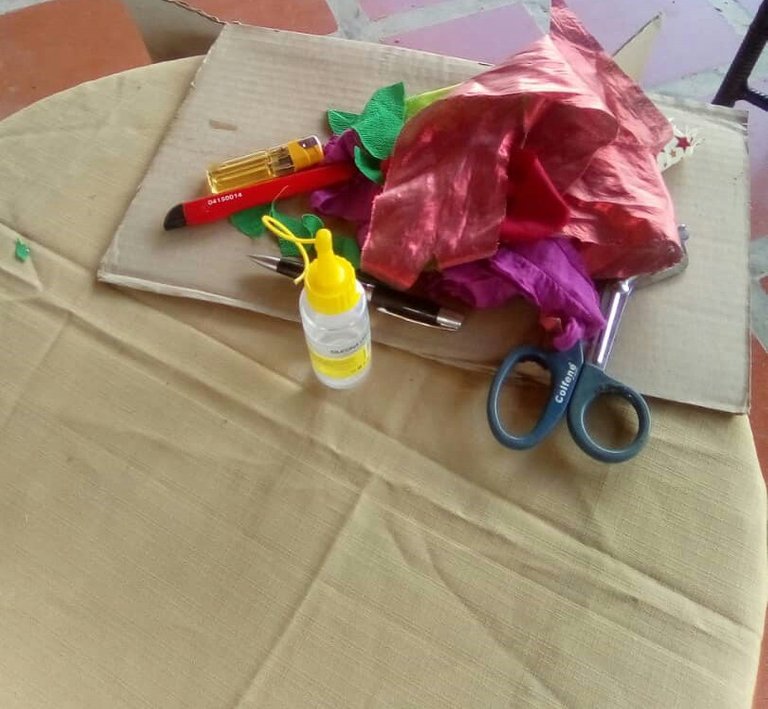 Step by Step
Mark on the cardboard a circle of 34 centimeters in diameter and in the center another circle of 16 centimeters in diameter and wrap it with the cutter, and line the ring with purple fabric.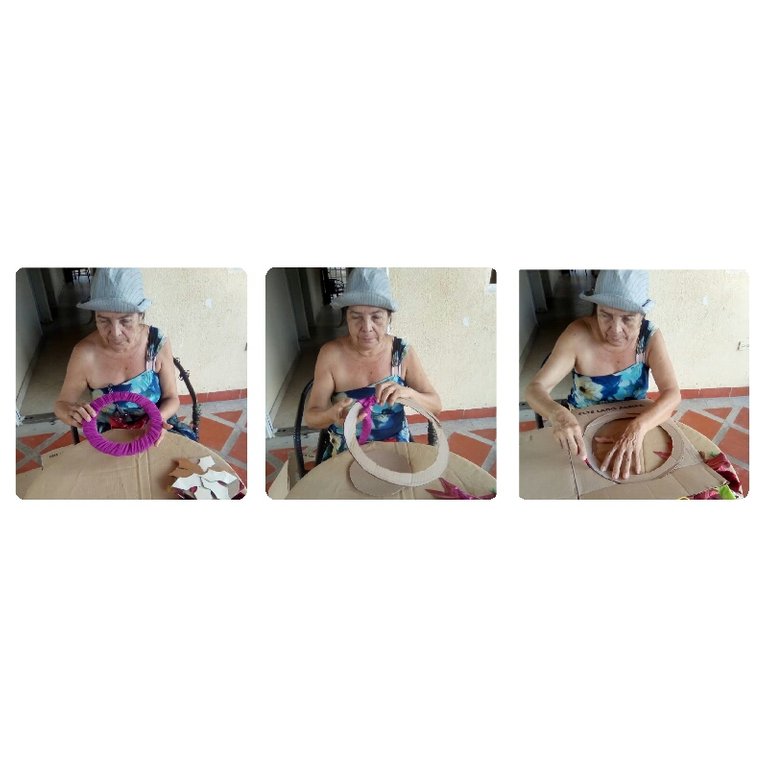 Draw and cut out the patterns for a Christmas flower, a snowman, an angel, a star, a reindeer, and a Santa. With the pattern of the Christmas flower cut 10 leaves and cover to see of and 10 smaller cut with the bright red and assemble the flower as in the photo.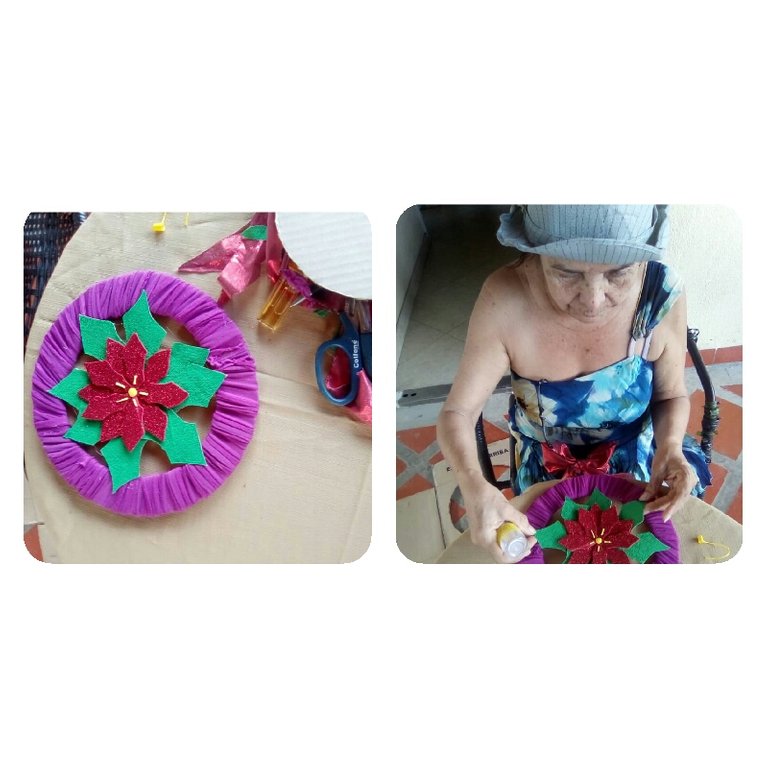 With the patterns, cut and assemble the other figures detailing the eyes, mouth and other accessories, place the Christmas flower in the center of the wreath and place the other figures around it.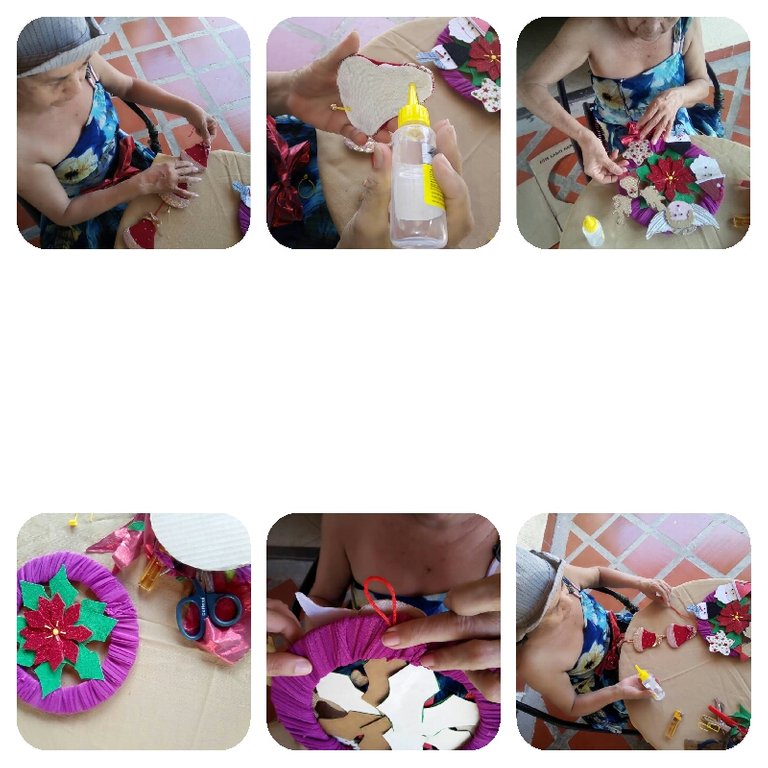 With the red lick, cut a strip measuring one meter by 6 centimeters and make a loop and place it at the bottom.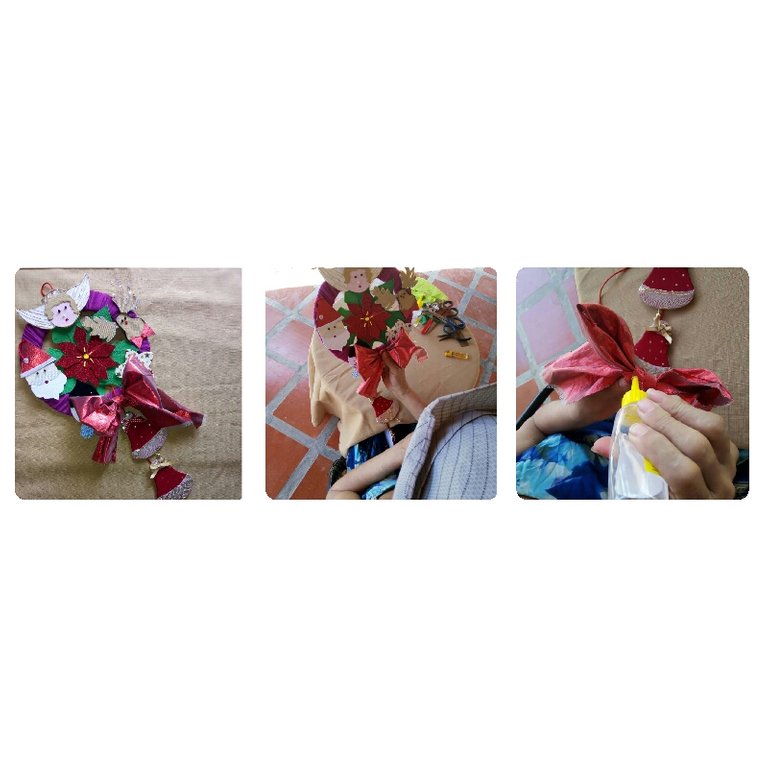 Our hanging wreath is ready, it only remains to place it on the door, window and Merry Christmas.