---
---
Hello greetings to all the hivers, today I am going to make a beautiful pendant doll for the girls of the house to hang their necklaces, headbands, ties, straps, etc. I hope you like them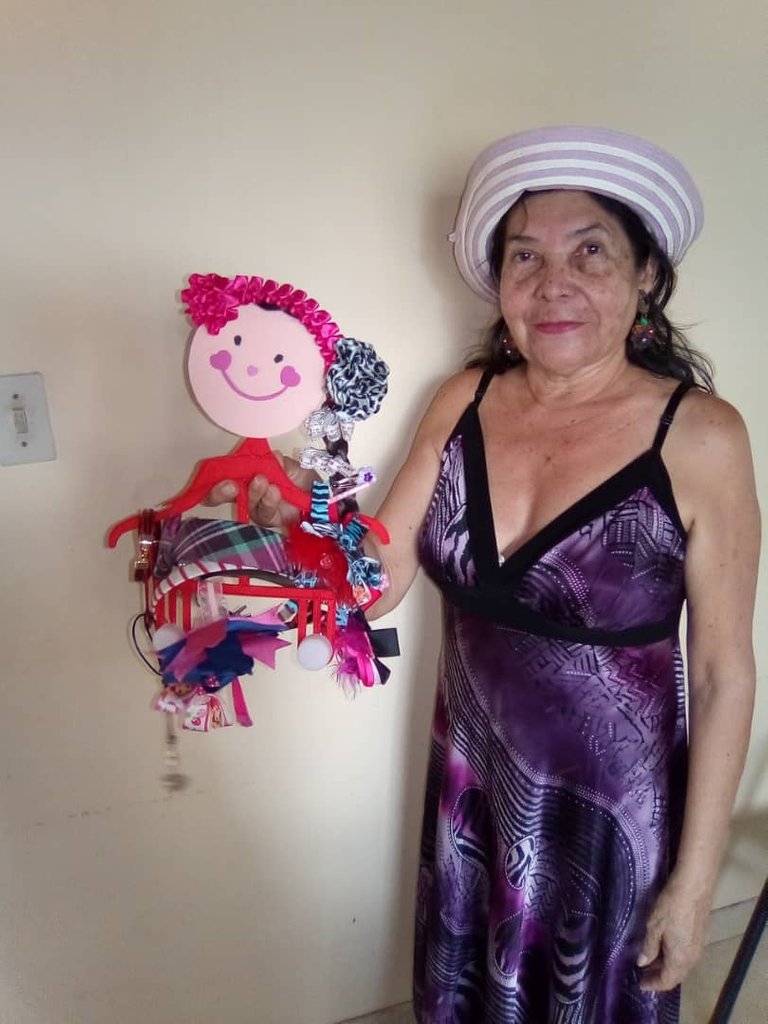 Materials
.Foami Flesh Color
.1 CD
.Cold paintin
.Silicon
.Scissors
.2 bottle caps plastic
.Plastic clothes hanger
.Synthetic hair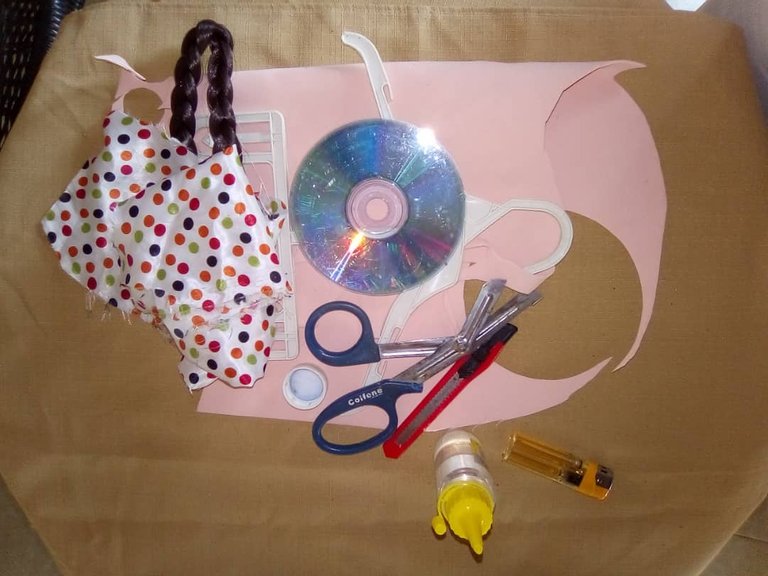 Step by Step
We cut the flesh-colored foami in the shape of a circle to cover the CD, and place it, we put two hearts for the cheeks and eyes and then we added the synthetic hair, we wove a clineja and glued it to the side of the face.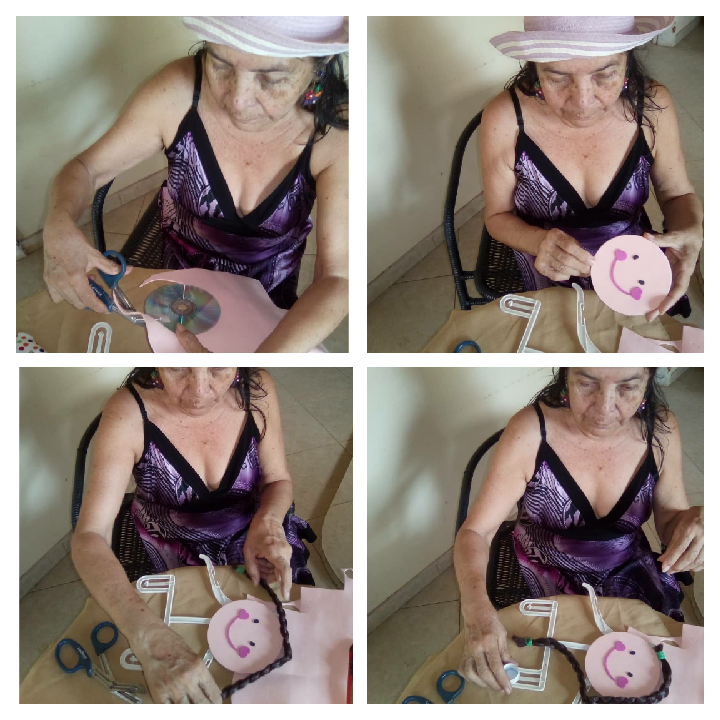 We paint the hook with cold paint, we put the doll's face on the top and the two bottle caps on the bottom.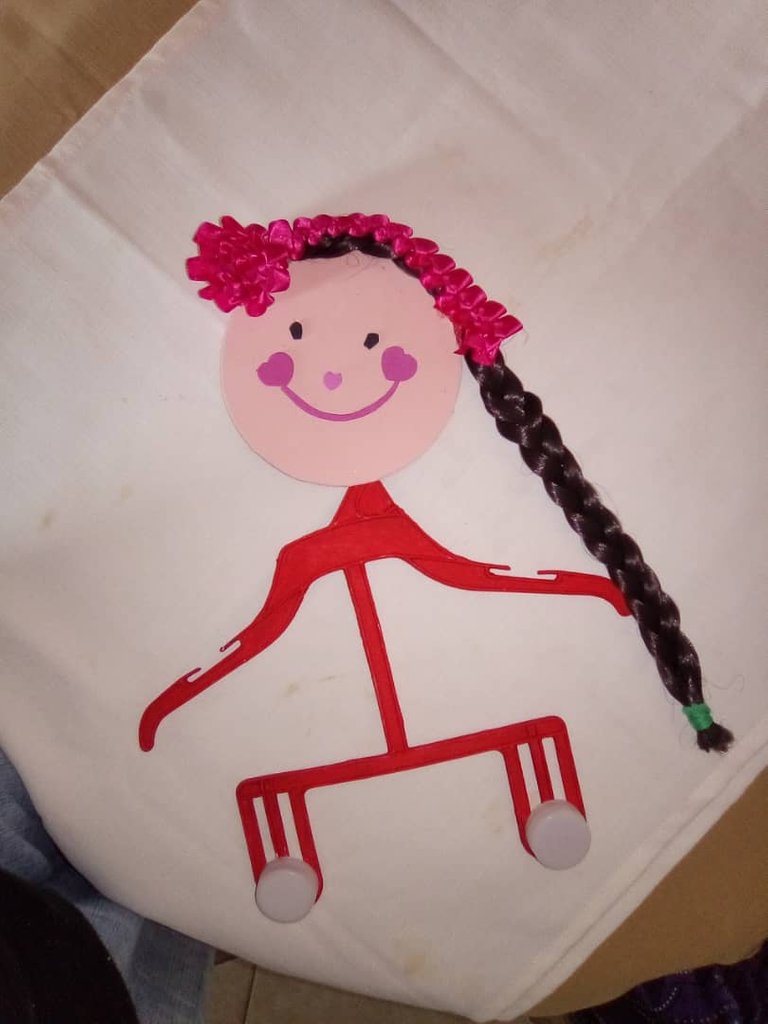 By the hook handle it is placed or hung on the wall and we have our jewelry organizer ready.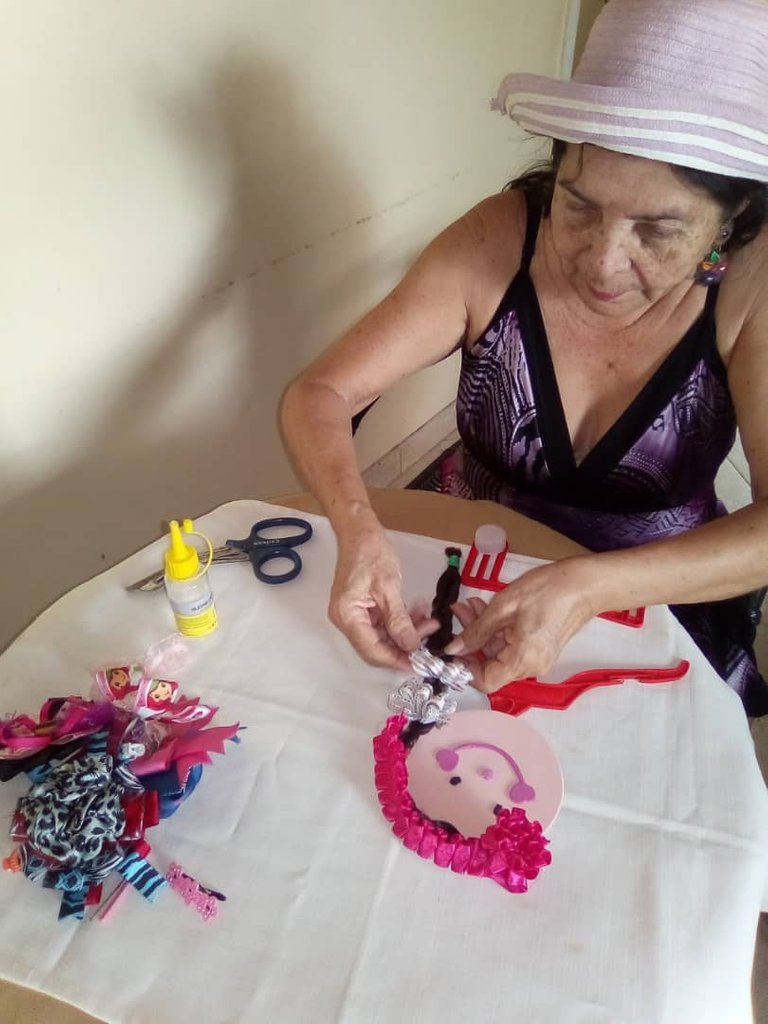 It is very easy and simple to make, I hope you like it.

---