Well, it was a creative day outside the creative hub as we went to a village called Okopedi Use (meaning as you hear come and see) in Itu Local Government Area.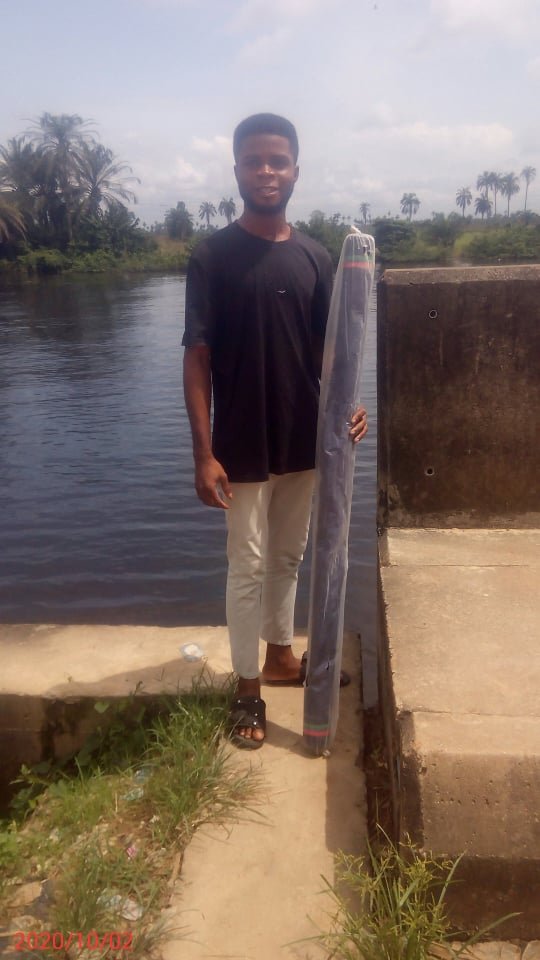 It was actually my first time in the world of decoration and it was my first time in my new skill.
Well as you know, Nigeria is not a safe place for one to live their livelihood on one source of income. Truth be told i cannot live by just blogging as it sometimes doesn't really help me amass the volume of income i want per week.most times we are in one cannot just live by just one source of income, I actually started learning a new skill on how to decorate and also
plan your events. Below are pictures taken while working.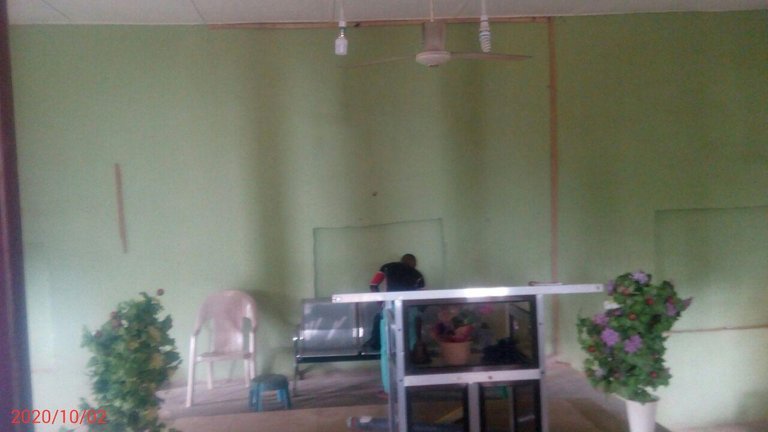 And this is how the place was before the job and i tell you what.... we never left it the same.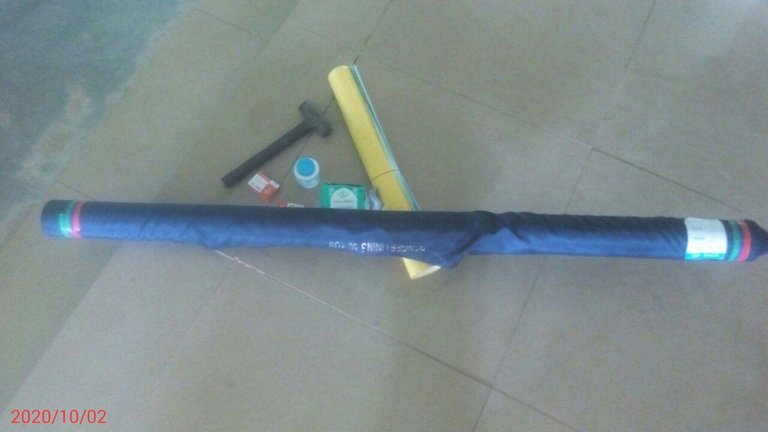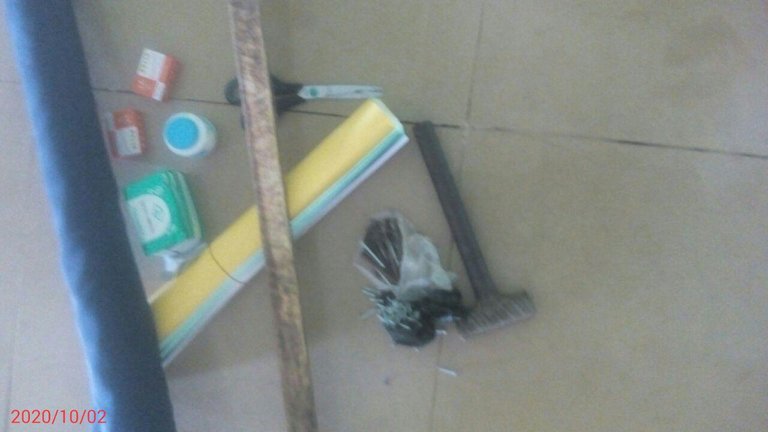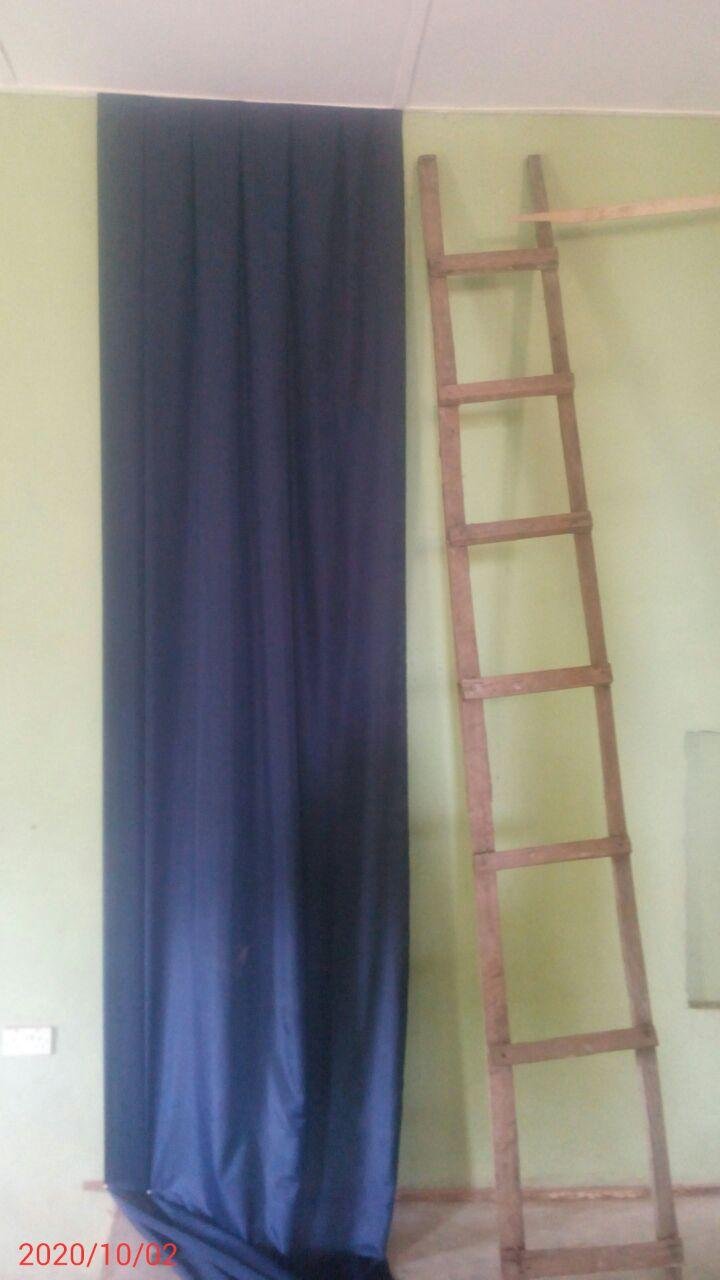 And this was what we used for the job:
Navy Blue Pongee Material 50 yards
Yellow, white, sea green hard card board.
a wooden paten
Thumb tag
Office pin
Top bond
nail
Hammer
scissors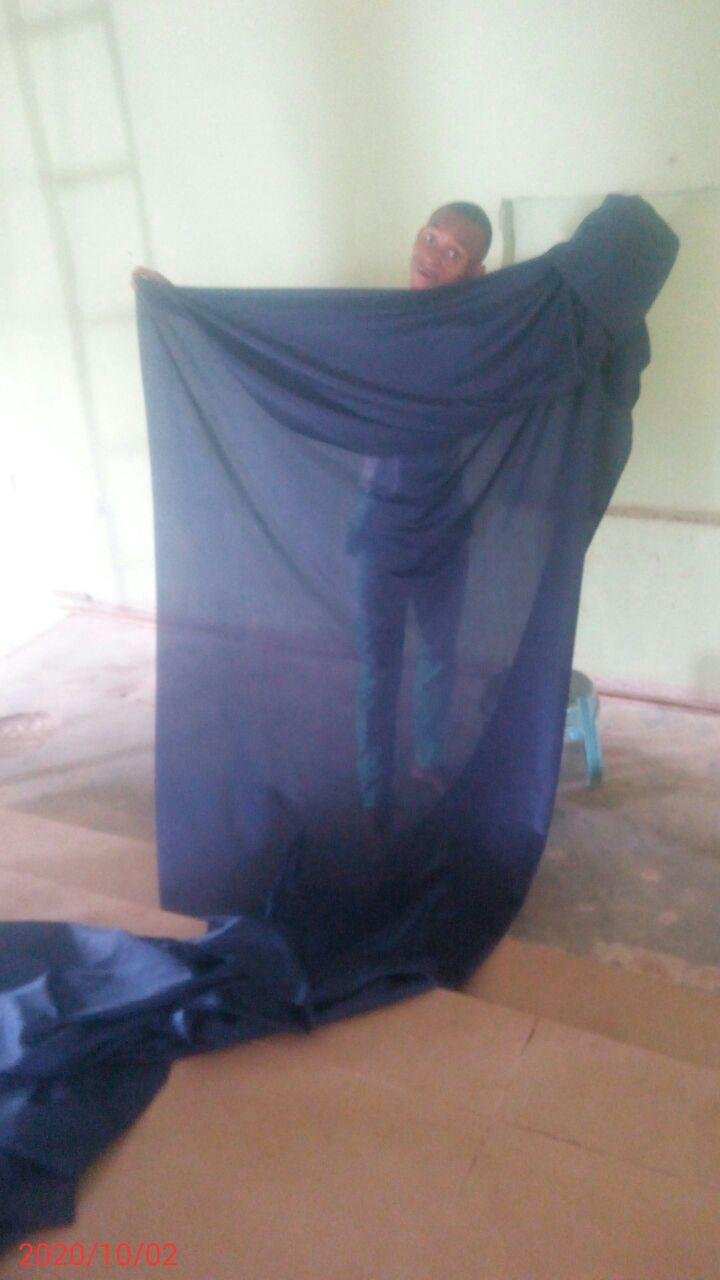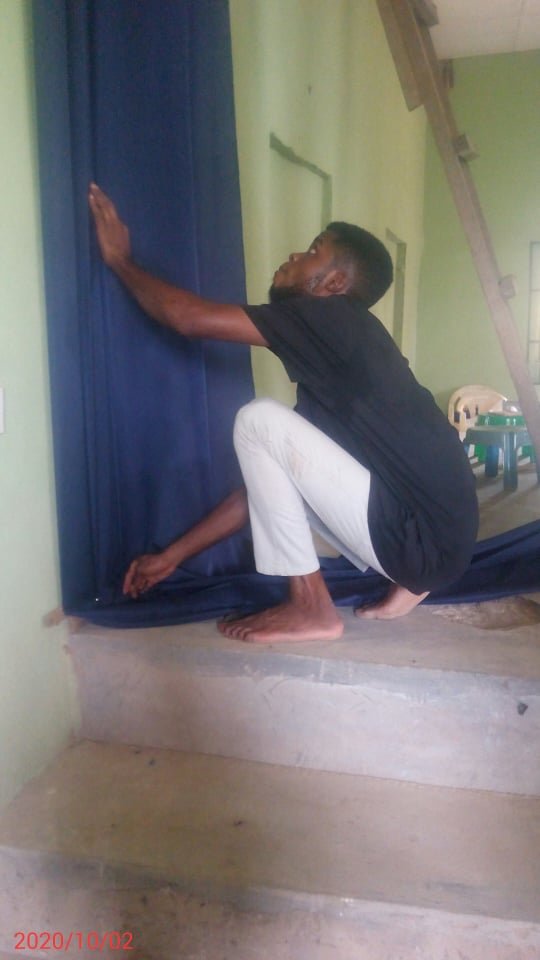 Since it was my first time, all i did was to just pin the down side of the material. I thought it was something easy at first but when I started doing it I realized it isn't at all, you will be climbing high areas and I am not use to that, it eats time a lot if not well planned. I really learnt a lot at my first work I did, I learnt how to thumbtack, how to pleats, carve shapes and as well which color to use on different backgrounds.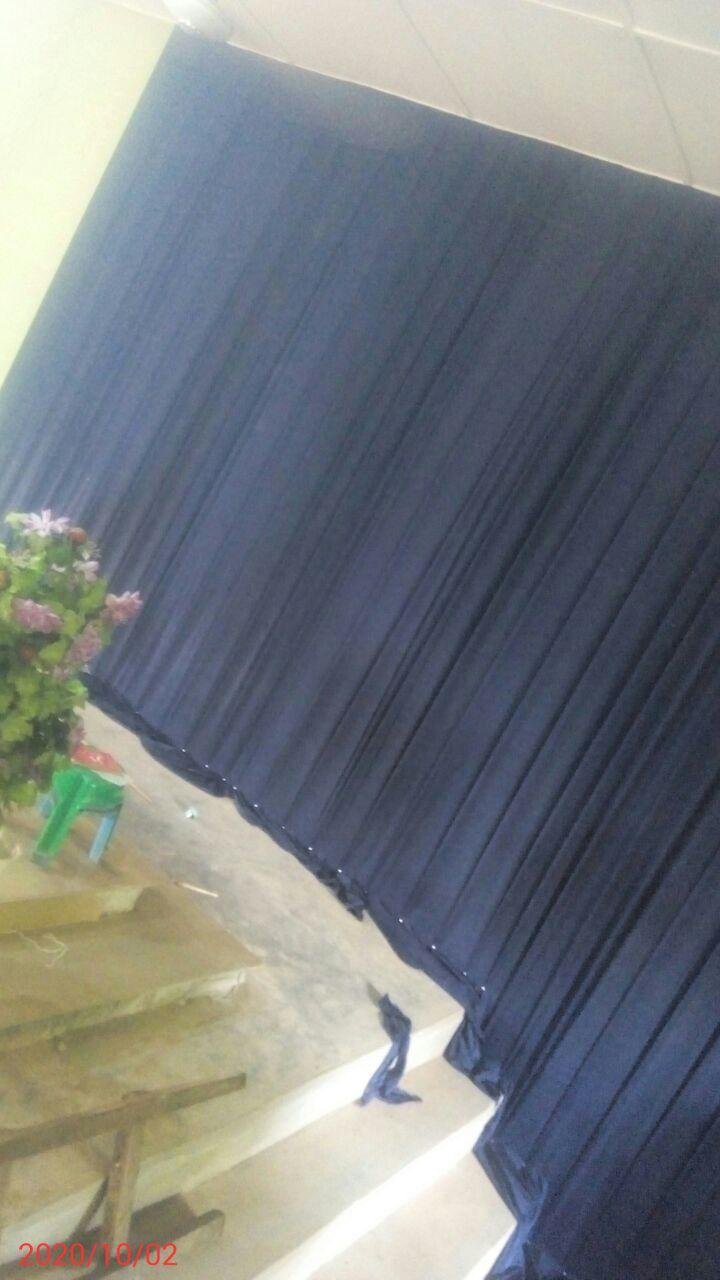 So was just the backdrop.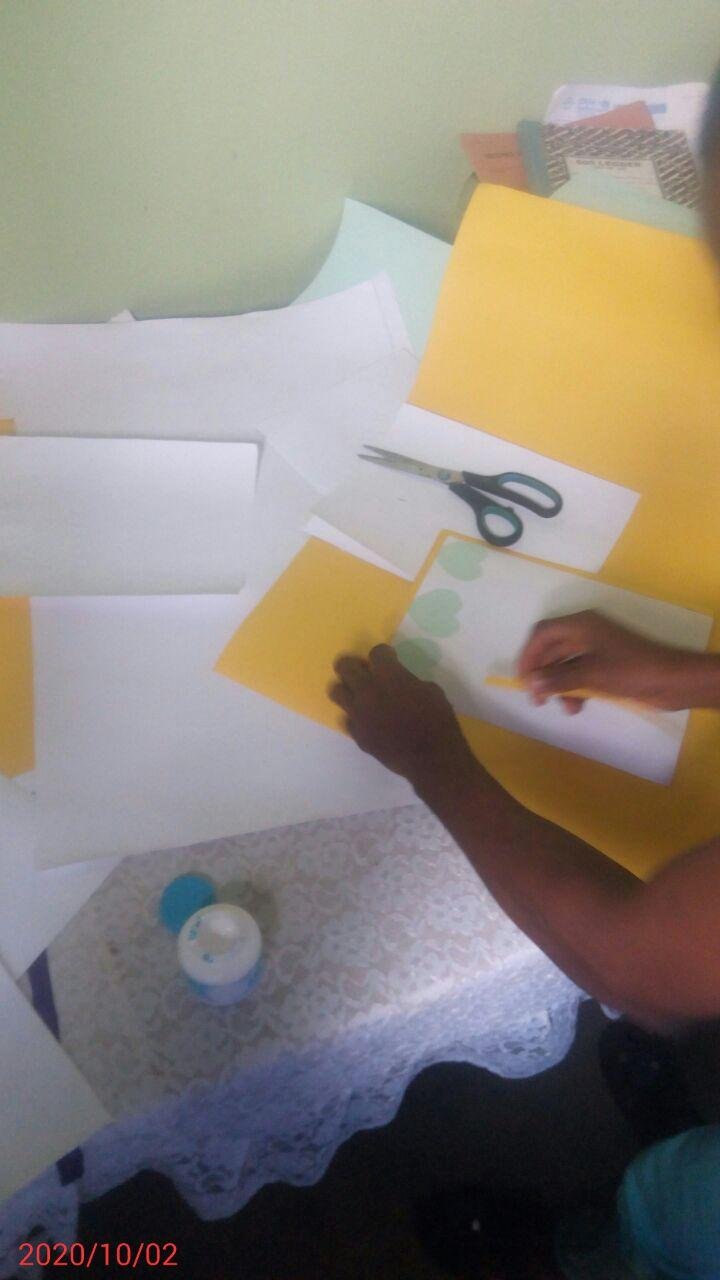 And then we added the designs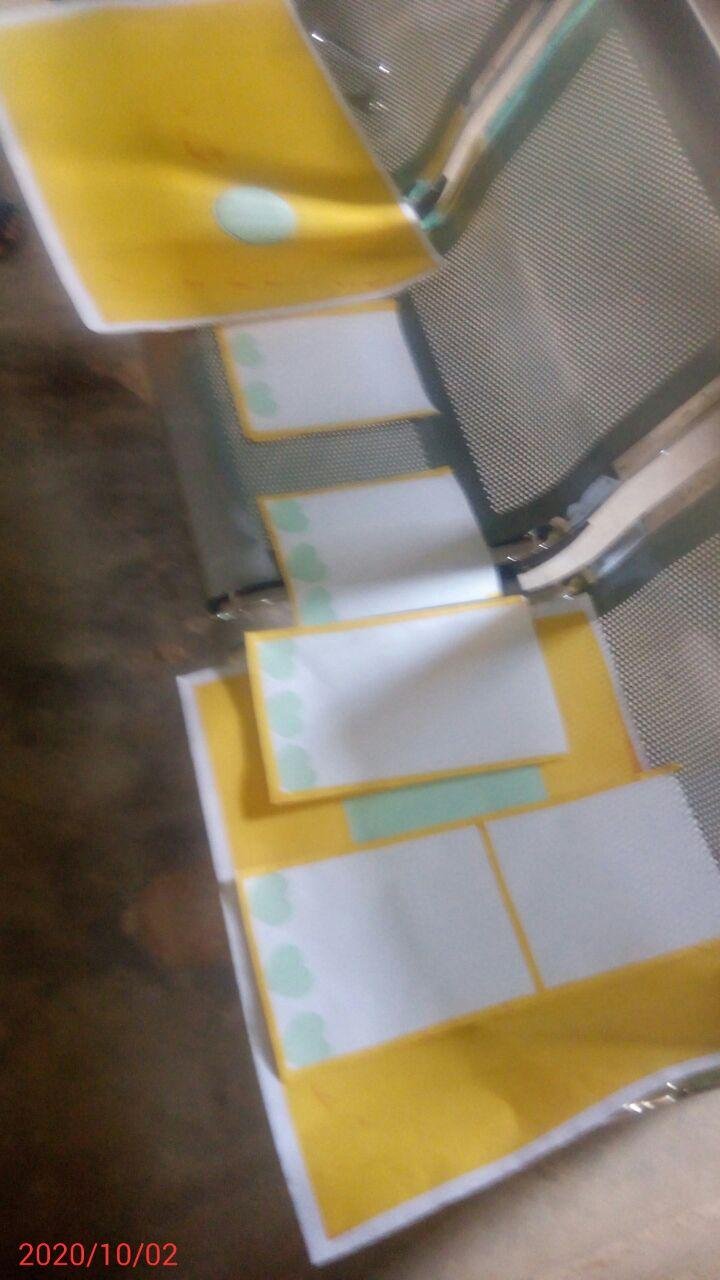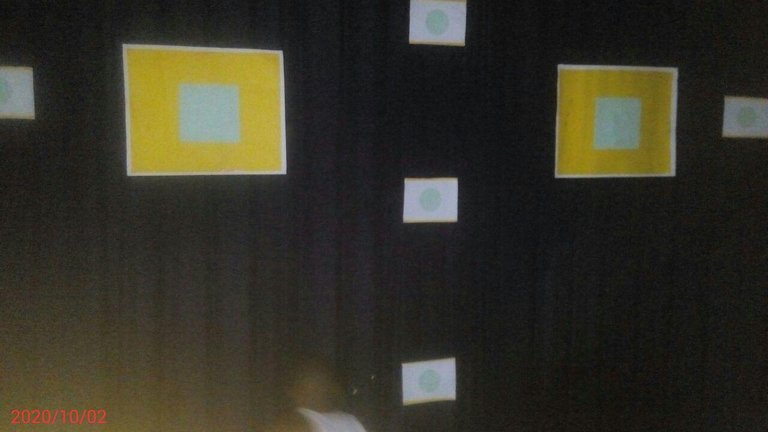 And this is how the job ended and it was quite an experience.