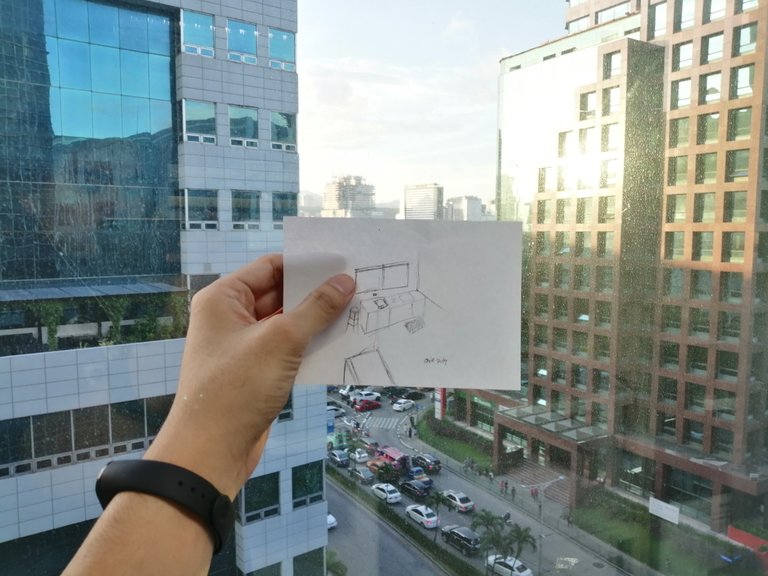 In preparing for battle I have always found that plans are useless, but planning is indispensable. — Dwight D. Eisenhower
At the back of my mind, I have been dreaming of building something. For years, I can't seem to know quite fully if it was a house or what. I began sketching endless pages of houses, apartments, shops, and parks. Yet, I know I just can't build anything in my life.
Working as a professional used to be a huge pride in older generations in my country. It just means that you are well-paid and instantly you are wealthy—but not in this generation, it just means that you are a professional and that's all.
---
Curious about Crypto?
Buy and Sell on Coinbase
Get Started
---
Older people recount how their grandparents acquired hectares of land in an exchange of a Carabao or how they easily built a large house for their big families. That is just a fantasy these days. Maybe you can work abroad or at the sea, then you can be a Don or a Señor when you come home afterwards.
There is a shortcut. Want something big? Get a loan and pay for a lifetime, get troubled sleep each night when bills pile up. It seems to be an easy option, but I know that it is not for me. I needed to start small before I can go big.
My grandmother's sister, Leonora, gave me an advice, "This month you buy sand. Next month, you buy rods. Next month cement. This year you build posts. Next year, you build the walls. Soon your house will be completed." And I prized that beautiful piece of advice.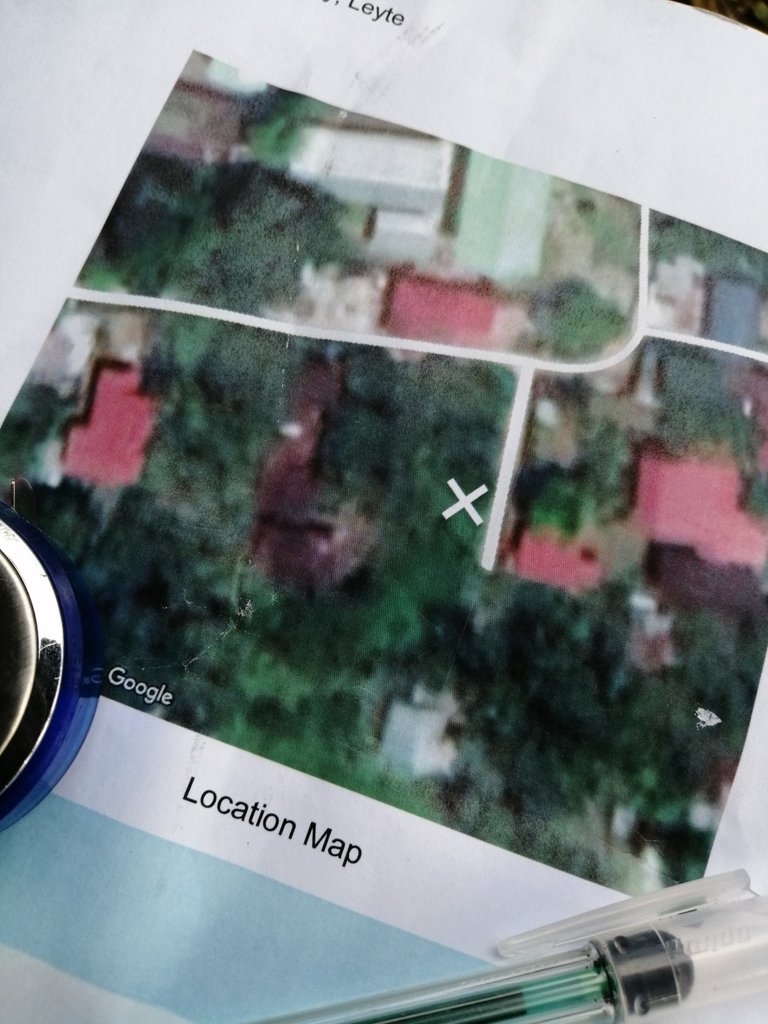 Though I am not a Civil Engineer or an Architect, but I love planning houses and establishments. Creating floor plans and 3D models brings joy to me. I am an IT professional, I can say that I am great at it, but on real life skills, I am uneducated. I had so many questions at the start of this journey.
So I visited Lola Leonora for technical guidance, she was into real estate and has built several houses in her life. I also visited my father, asked so many questions, and asked for names he can recommend to work for me.
It was my very first time shell out a huge sum. I visited a few hardware stores and learn the jargons of carpentry and masonry. I also developed the guts to asked for recommendations and also some discounts, even with a small change in the original price can save you hundreds when buying in bulk!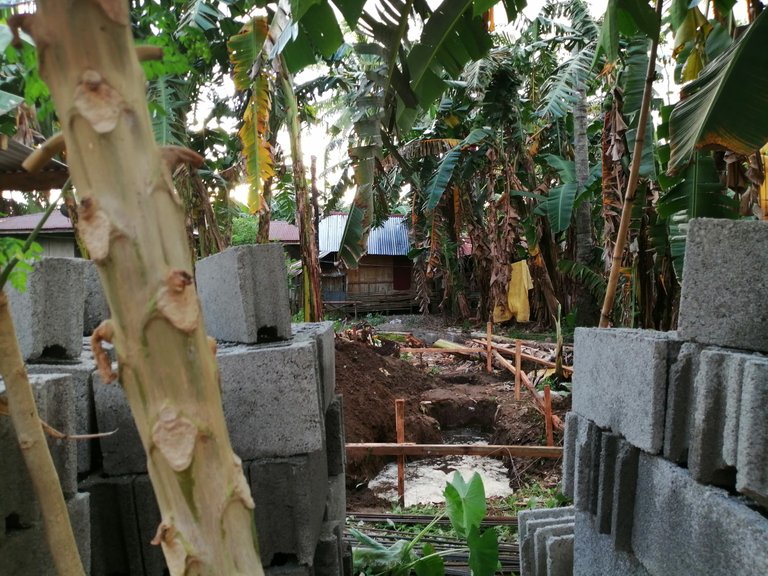 I researched well on the prices and the technicalities of construction, I carefully did costing spreadsheets and luckily I my estimates somehow equated with the actual construction materials ordered.
The work started in late December 2019 and I was very excited to see the project unfold. The people whom he recommend were busy at that time, so I needed to look for other people instead.
I only had limited weeks in vacation, to look after, but felt that they were scamming me to work in an extended period of time with such number of workers. The lesson is be keen on the quality of work performed by the workers, give a space for understanding, but not to the point of being swindled.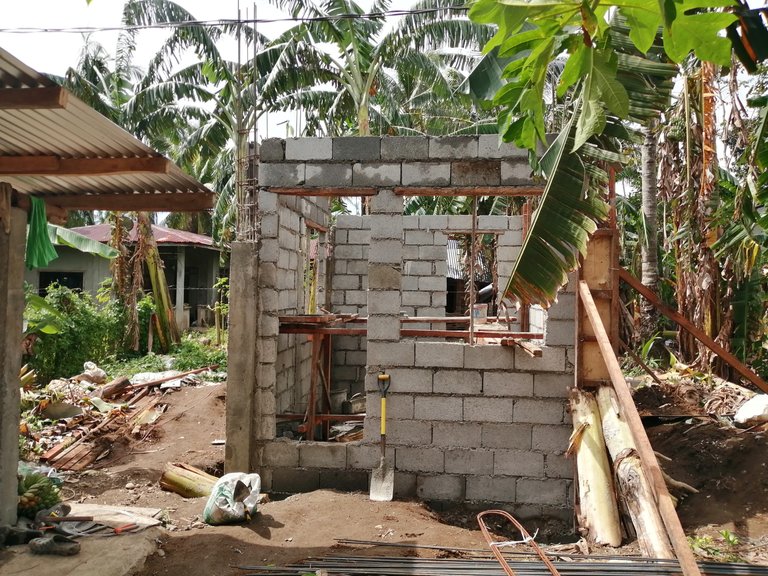 I made a white lie, because I couldn't confront them by saying that I would be leaving soon and the project would wait until I return. I called it off while waiting for the trusted workers to finish their contract, so they can work for me.
The new masons worked on several projects under my father and it is visible in their work that they can be trusted. When I hired them for the first time, they were swift and able to do their tasks very well.
The pandemic slowly affected our country and national protocols trickled down to each region. The project was terribly affected aside from the movement restrictions, I too was also affected financially. Phase 2a/b completed in around June 2020.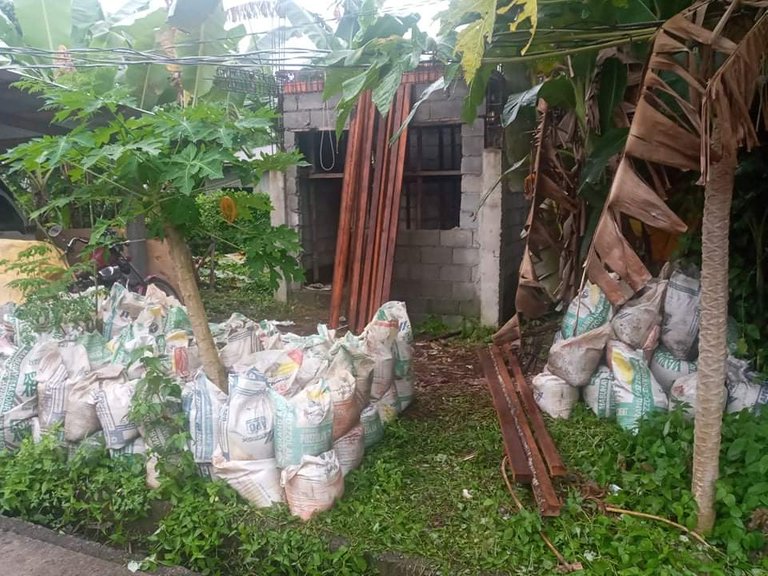 The work resumed intermittently when the pandemic slowly eased out. The plan was still going well though it kept postponing, it is scheduled for about 18 months or less.
The most recent update was the rooftop slab is now ongoing and is expected to be finished in less than a week. The next would be Phase 2d, and 3a/b in October. Phase 4a/b/c should continue in late November, then the remaining Phase 5a/b would progress in 1Q of 2021.
The site will be used as a small commercial establishment which I intend for the Farmstead Shop to open in early 2021 if the global situation alleviates.
More details to follow about the shop soon, but I'll be posting updates on the construction progress including the interior design and lanscaping.
---
Did you enjoy my contents? Send some love with Ko-fi. Buy me a Coffee
---
PREVIOUS POST
A Full Year In a Thriving Farm
We dream for it to be a sustainable farm, to feed us for several years into the future.
---
About Me
@oniemaniego is a test engineer, but outside work, he experiments in the kitchen, writes poetry and fiction, paints his heart out, or toils under the hot sun.
| | |
| --- | --- |
| | Onie Maniego was born in Leyte, PH. He grew up in a rural area with a close-knit community and a simple lifestyle, he is often visiting his father's orchards during summer and weekends, which has a great impact on his works. |
---
Don't forget to vote, comment, and follow me.
---
Not yet on Hive? Earn while blogging.
Sign Up