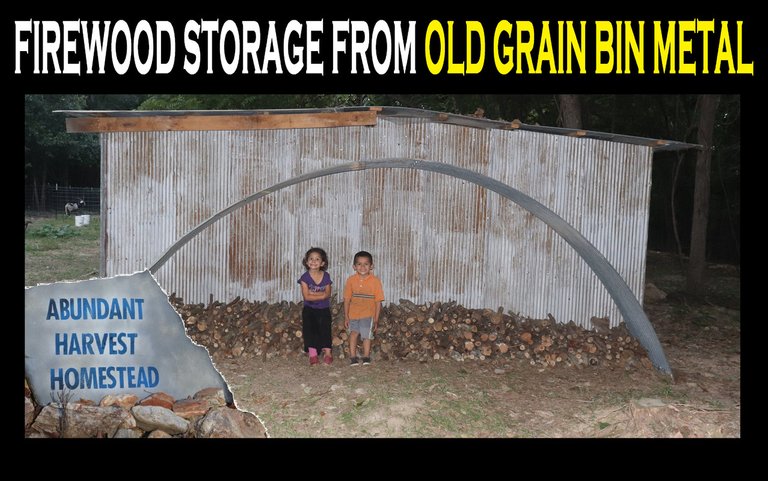 Creative, but it should work!
Homesteading can be similar to living a third world life in a first world nation. Basically, we have to get creative and use what we've got on hand, which can be great if you're trying to keep your mind sharp. In this video, I finally get around to using some old grain bin metal I've had for years, by creating a simple and effective firewood storage area. Enjoy the show!

OLD GRAIN BIN METAL Converted to Firewood Storage - VIDEO

Until next time…
Make today special!
---