My husband has serious shed envy. He drools at his mate Murray's house when he sees his huge shed, complete with separate rooms for noise proof banging of heavy metals and other obscure mechanic-ey projects. But Murray has a business - he engineers kit for Landrovers, like special drawers and wheel holders and making stable doors into the lift up awning kind. I don't know the technical term. I'm just hear to say what a brilliant wife I am for saying NO.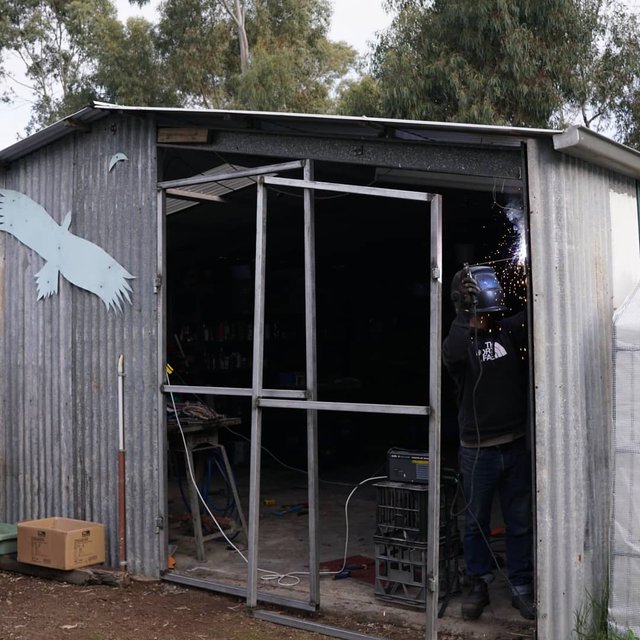 He did beg. He almost had me convinced. He couldn't fit the landrover in the shed, said he. That was true enough - the roller doors wouldn't let him. And he has trouble organising all his tools. But a new shed was going to cost absolute thousands, and I cannot see the real benefit of it. That's more time working to pay it off, and I absolutely no-likey.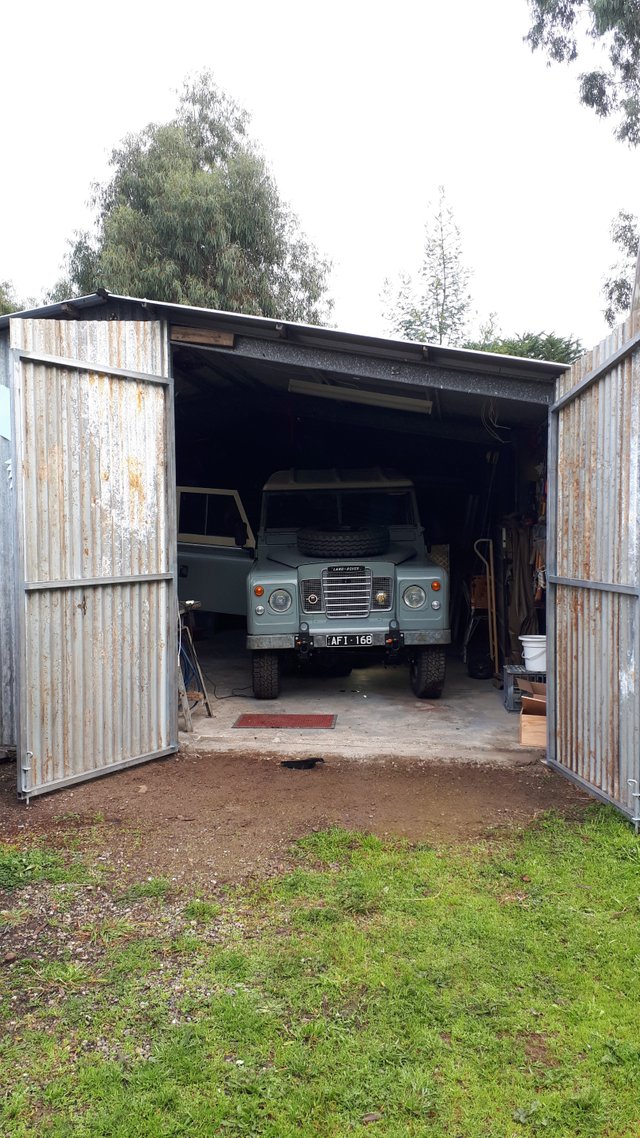 They do say necessity is the mother of invention. For $60 of steel, new shed doors that wouldallow Buttercup to slide on in (even with a rooftop tent on) began to take shape. A day of welding, and the frames were made.
Now, for new corrugated iron.
Um - no? We have iron behind the shed? He grimaced. But it's rusty, he wails. Look at the shed honey - it IS rusty. In fact, it's the right kinda shabby Aussie shed chic rusty, the kind of rusty that people think there surely can't be anything worth stealing in that shed.
Point taken.
And I think they look great, don't you?
With Love,

Are you on HIVE yet? Earn for writing! Referral link for FREE account here




PeakD - The Best Way to Experience The Hive Blockchain
---
---