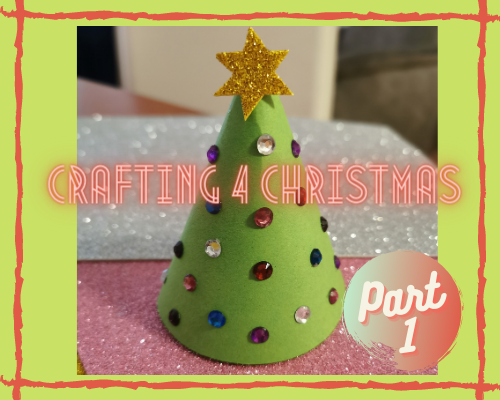 This week I've started crafting Christmas decoration
I have so many ideas to craft for Christmas this year, that I decided to make a series of posts about it "Crafting 4 Christmas". You are now reading part 1 of this series and this one is also suitable for toddlers. With just a little help from an adult to cut and fold the tree and star, they can decorate the Christmas tree for example. I've decided to make an example for my daughter using not too many items to decorate at first, but of course, this is all just for inspiration as it's even better when you create your own design for it!
Christmas tree made from cardboard
Crafting this Christmas tree is simple, you only need a few things and probably you have most of these things in the house already, so this is a nice craft project for a rainy day. You can pick the size of the cardboard and round item you use to cut it out as you please, or even create several sizes. This is what you need to create the exact same tree:
green cardboard
a plate (or anything else that's round and the desired size)
pencil / pen
scissors
glue
glitter paper to your choice (I used gold for this tree)
rhinestones (I used those that stick automatically)
staples in case you prefer stapling the cardboard (it's easier and less messy)
That's it! Within just a few minutes tops you will have several Christmas trees made out of cardboard. Here's what you do: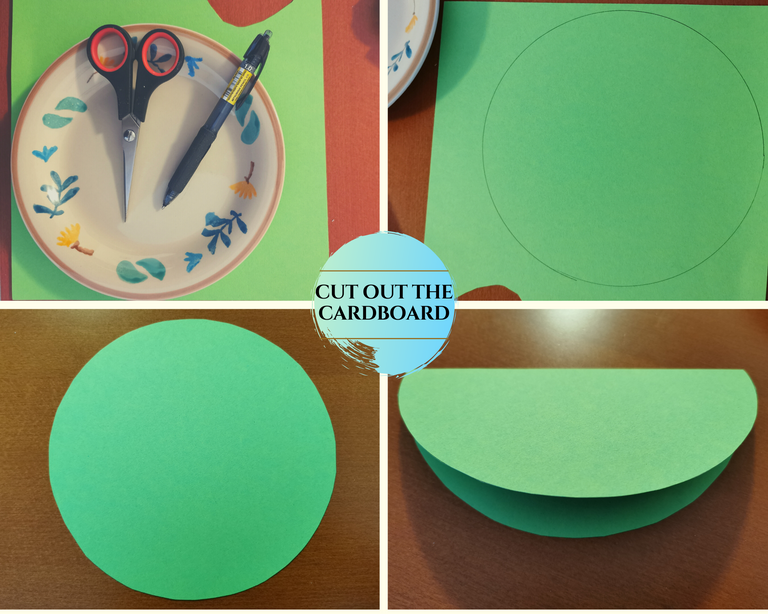 Draw a circle on the cardboard using the plate.
Cut it out.
Fold it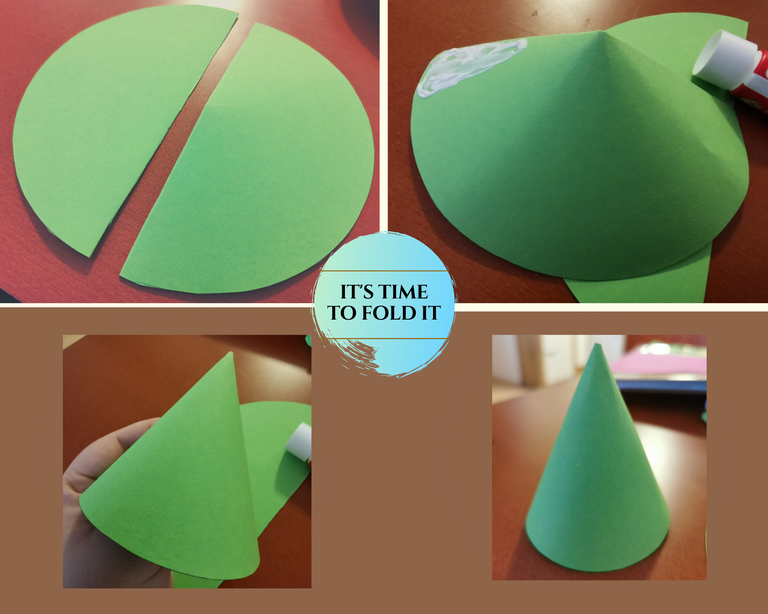 Cut it through the middle.
Glue / Staple the ends together so that you will have a tree form.
Tada! Here's your tree. Now it's time to decorate it. That's the fun part!
I'm only using a few examples to decorate it, as the possibilities are endless. You can use whatever you like and different materials as you please. These are purely for your inspiration: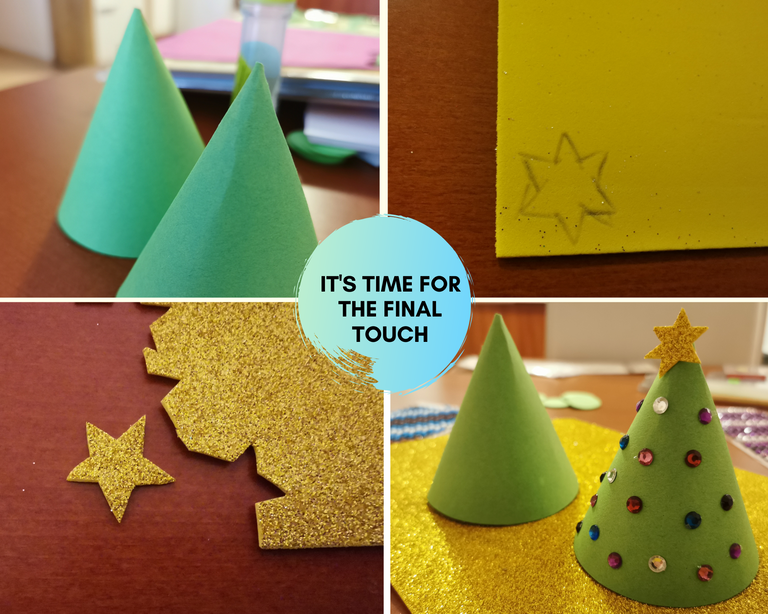 draw a star (hopefully, yours looks better than mine :) )
cut out the star
glue it on top of the tree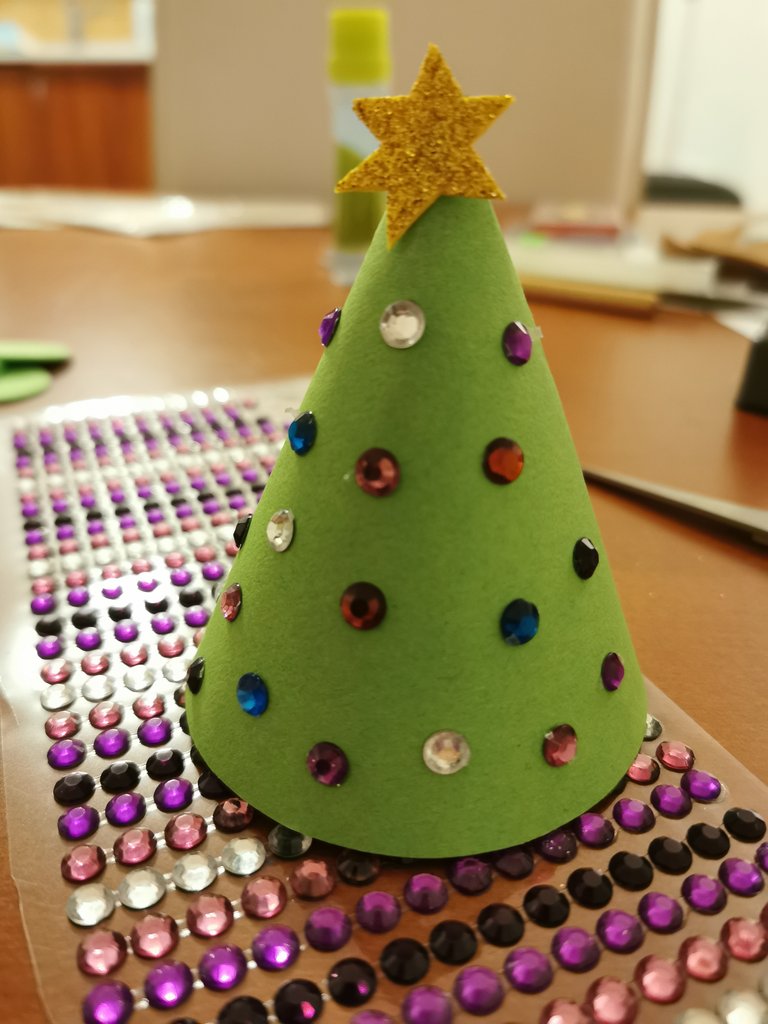 I used these sticky stones as Christmas tree ornaments to decorate the tree.
That's it! As easy as 1,2,3 and suitable for toddler age and up. Hopefully, you enjoyed this tutorial and I will see you in the next "Crafting 4 Christmas" episode with another tutorial.
Thanks for stopping by and if you used my tutorial and want to show the result, please drop a picture in the comments!
Thanks for visiting...