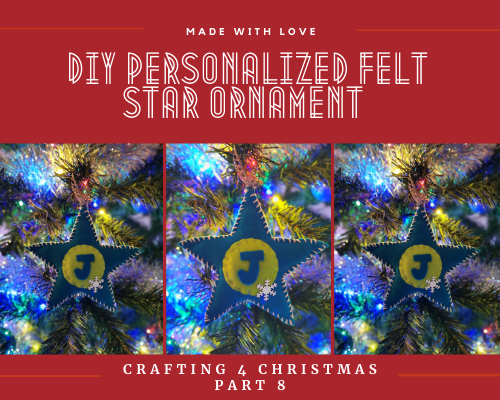 Personalized felt star ornament for the Christmas tree
I wanted to add some special and personal touch to our Christmas tree by creating personalized ornaments. I decided that I'd make felt star hangers in different color combinations with the first letter of the name of a few loved ones. Initially I was thinking to use embroidery, I even bought a ring to tighten the fabric and gave it a few tries before I decided this was not something I would be learning on the short notice I had in mind for these star ornaments. I will focus on that when I crafted most things for Christmas.
Because the embroidery didn't work out, I decided to use felt and cut out the first letters of the names instead. Each hanger will be a bit different in color combination. Today I finished the first one in the row and I love how it turned out. It's very easy and you don't need too many things to create one.
Instructions
Below you can find the step by step pictures including instructions.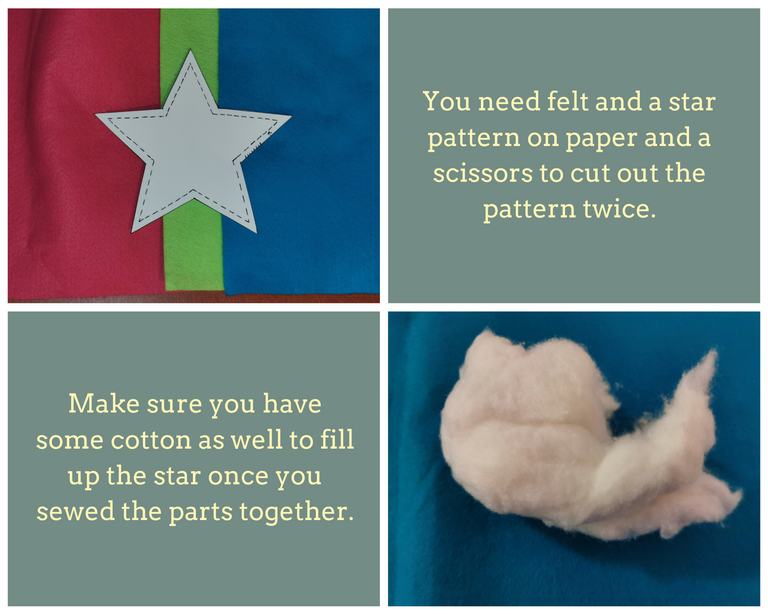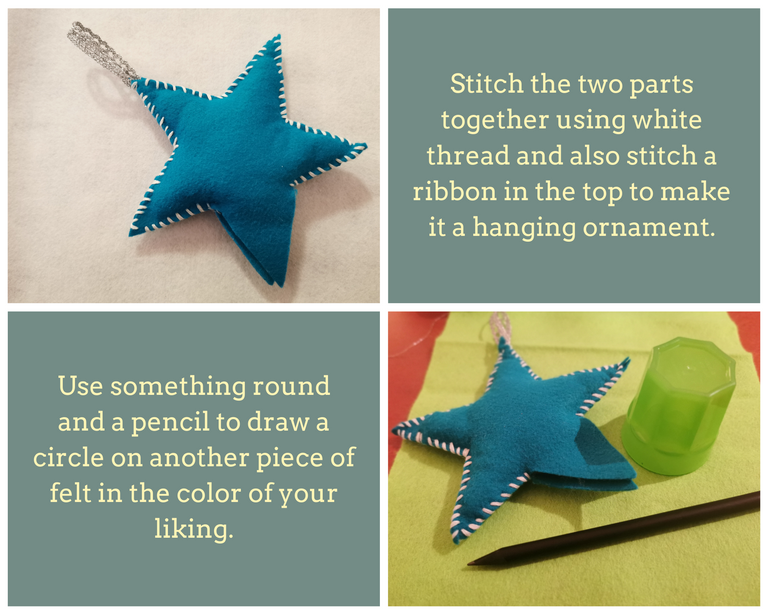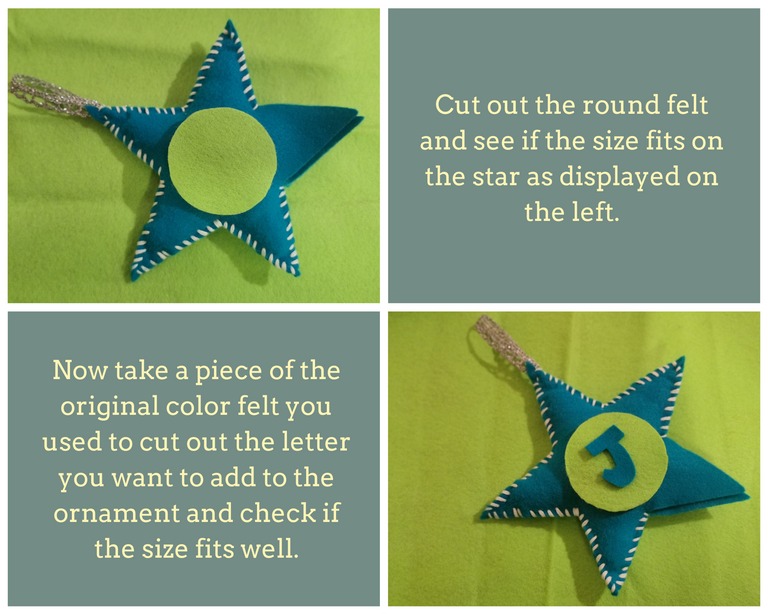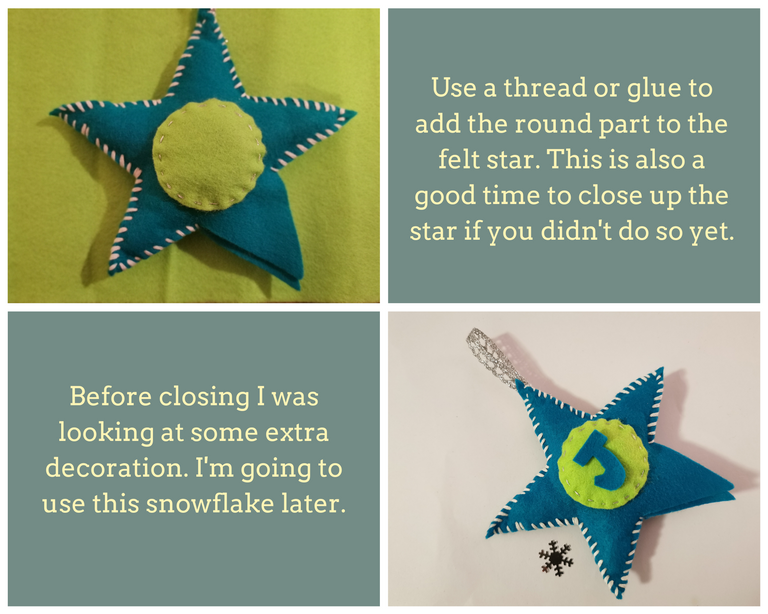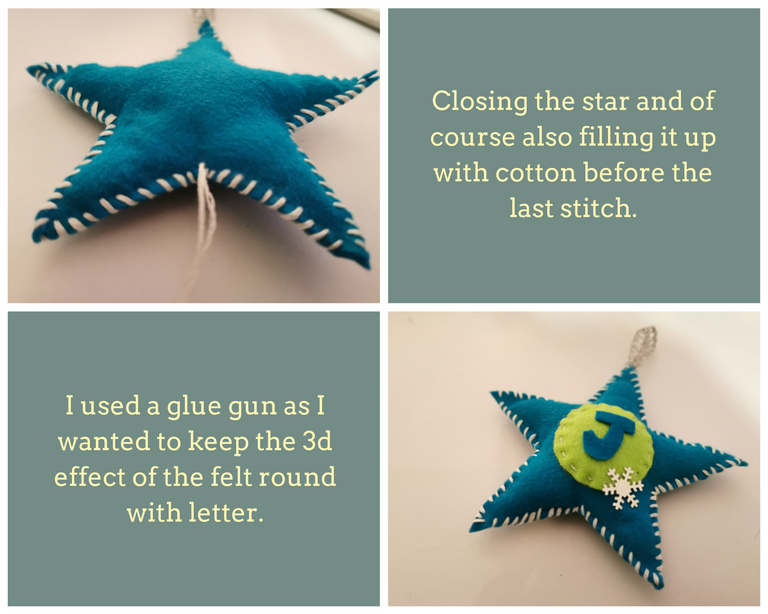 The end result hanging in the tree: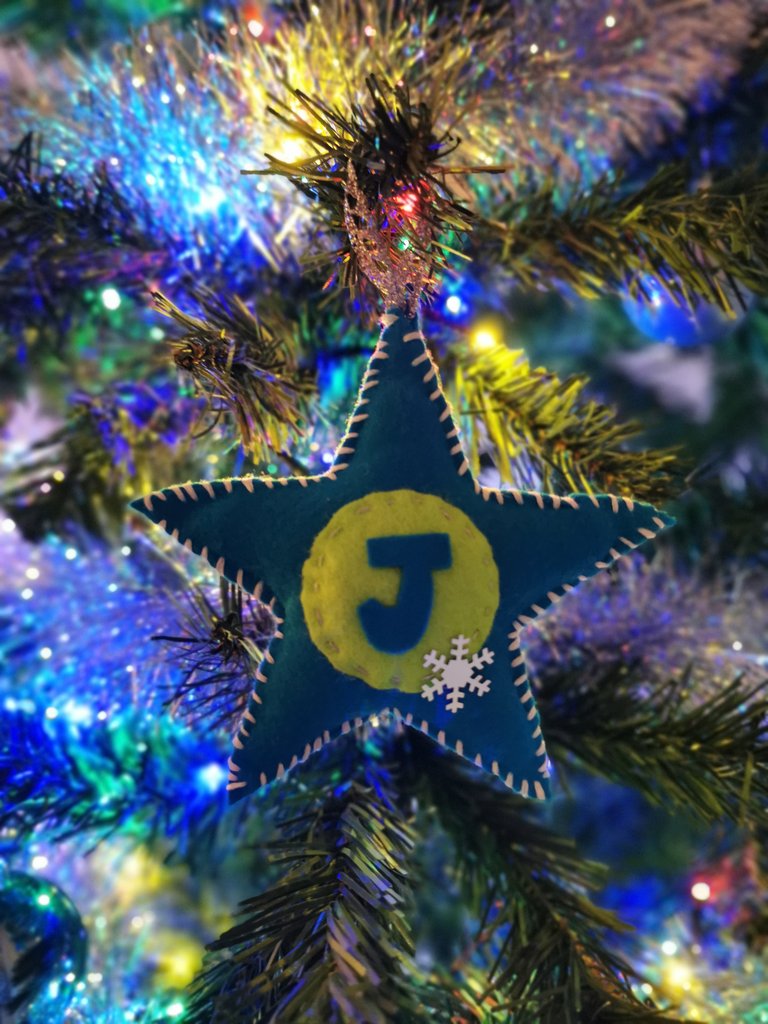 I love how it turned out! I can't wait to start with the other personalized stars now. Hopefully, you enjoyed this tutorial! If you decide to craft one yourself, feel free to show the end result!
Previous Parts Of Crafting 4 Christmas
Part 1: Christmas tree from cardboard
Part 2: Felt Christmas tree ornament
Part 3: Christmas Card from cardboard and foam
Part 4: Felt Gingerbread man Ornament
Part 5: 3x Cinnamon Tree Christmas Ornament Tutorial
Part 6: Felt Elf Christmas Hat Ornament
Part 7: Sledge From Wooden Sticks