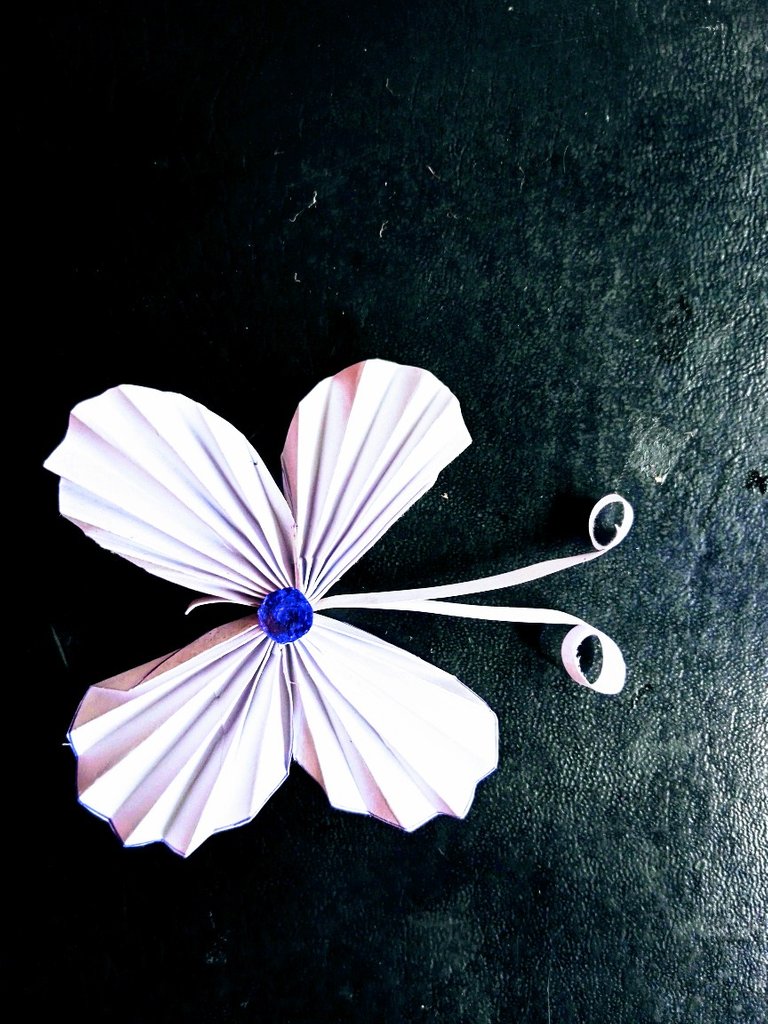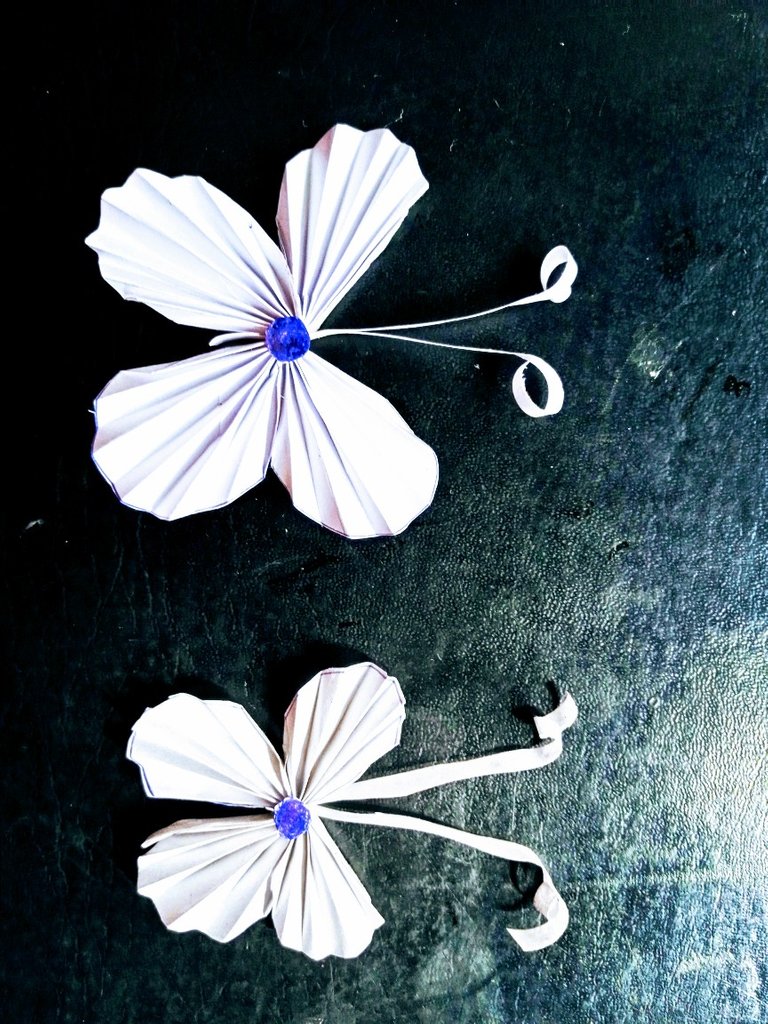 A lovely Wednesday to you all.
How are you doing? I trust you are all good.
It's been a while I did some craft work so today I decided I wanted to make something out of papers and guess what I did today?
I made butterflies. Yes, I wish I could paint it or color it but I didn't have an option since I didn't have access to the paint and color. They weren't available so I made white color butterflies with paper
I will show you the steps and processes.
Materials Used
A4 Paper and Drawing Book
Scissors
Top gum
Pen
Step One
Cut a piece of paper, depending on the size you want your butterfly, draw out two circles.

Step Two
Cut out the drawn circles into two parts

Step Three
Then you carve out the two circles

Step Four
Here you can see the second carved out circles.

Step Five
Fold the two carved circles, bit by bit

Another sample of the folded circles

Step Six
Continue folding the circles until the space finishes.

Step Seven
Bend the folded circles into two equal parts.

Step Eight
Spread out the folded and bent circles, bringing out the wings of the butterfly


Then cut out the butterfly' antenna using another piece of paper.

Step Nine
Apply top gum on the sides of the antenna and the two wings and then stick them together.

Step Ten
Cut out a piece of paper and carve out a very tiny circle, shade it with blue ink, and then add gum at the back and paste it to the butterfly in the center.


Here are the two butterflies. The bigger one and the smaller one.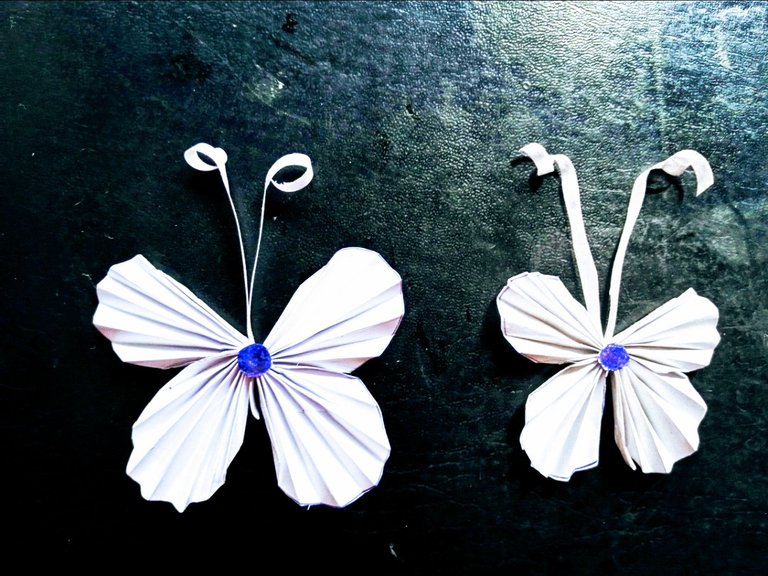 This is all you have to do to create your paper butterfly. I hope the process was simple and easy to follow.
See you all next time.