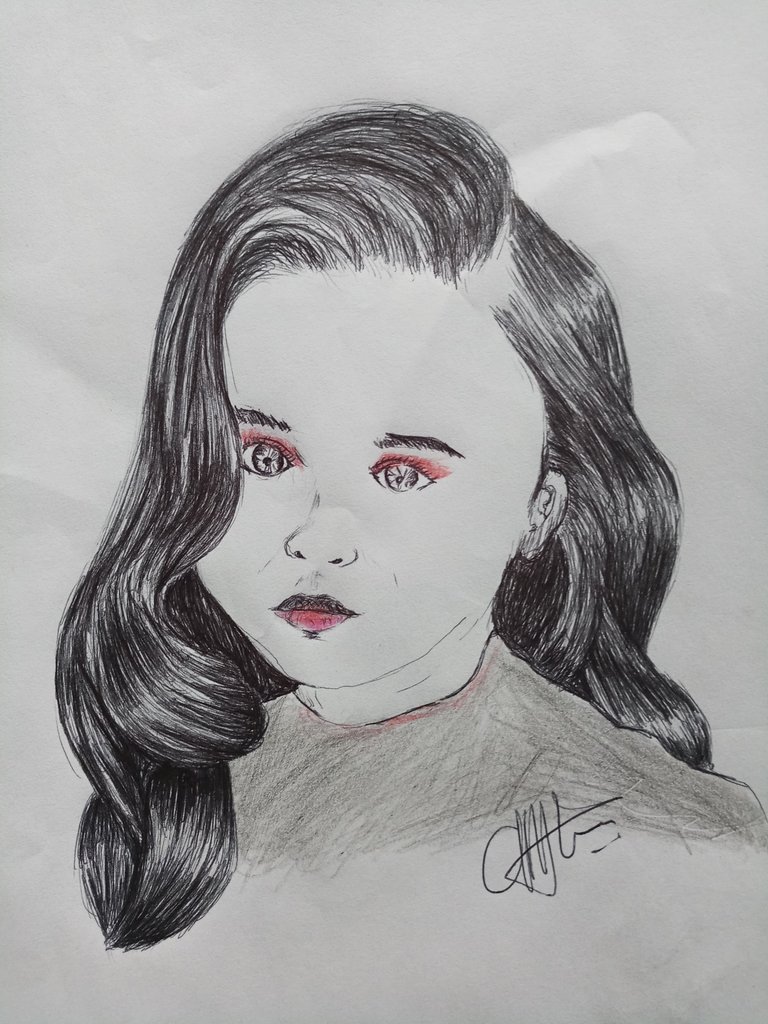 Hello pals!
Today I want to exhibit a drawing of a baby model i draw a few hours ago.
It is draw on white plain paper with a black pen, then a little application of colours with colour pencil to make it a little attractive and glamorous.
It took only a few minutes to achieve what is required, although the hair took the most time.
Let's take a look at the process: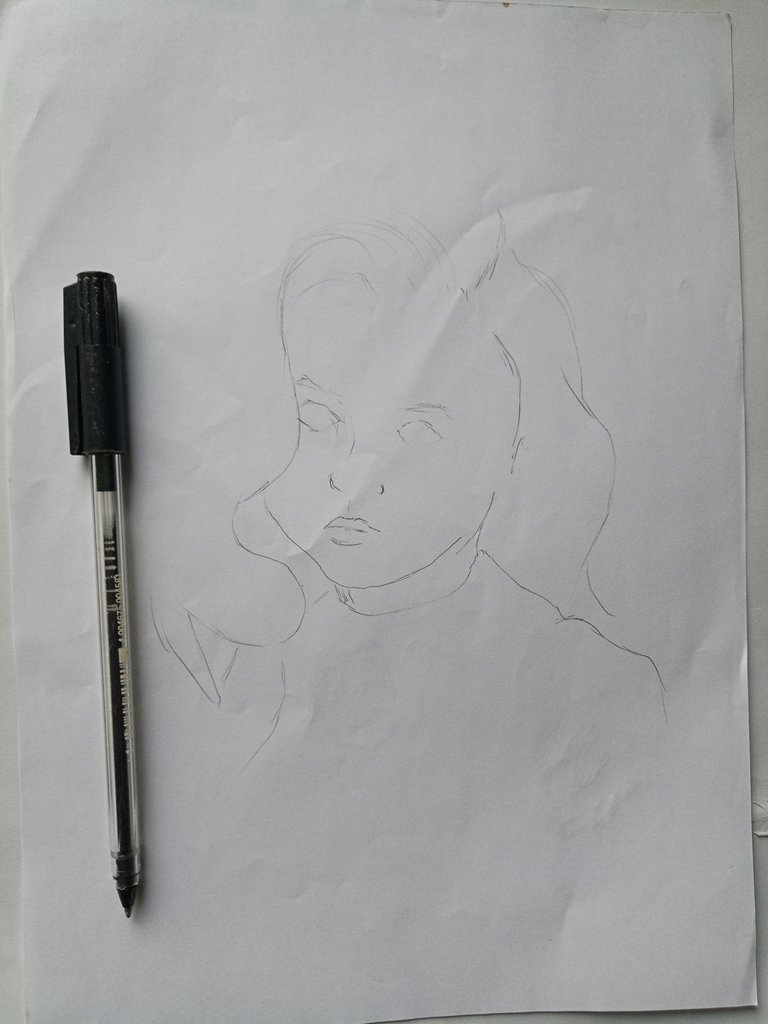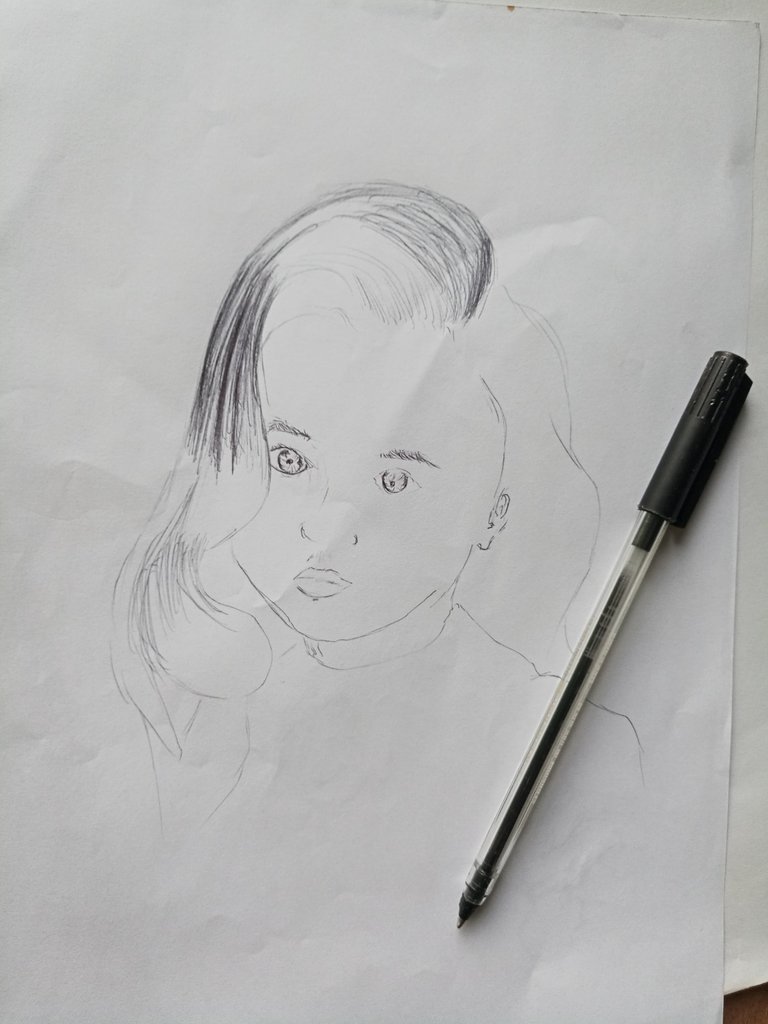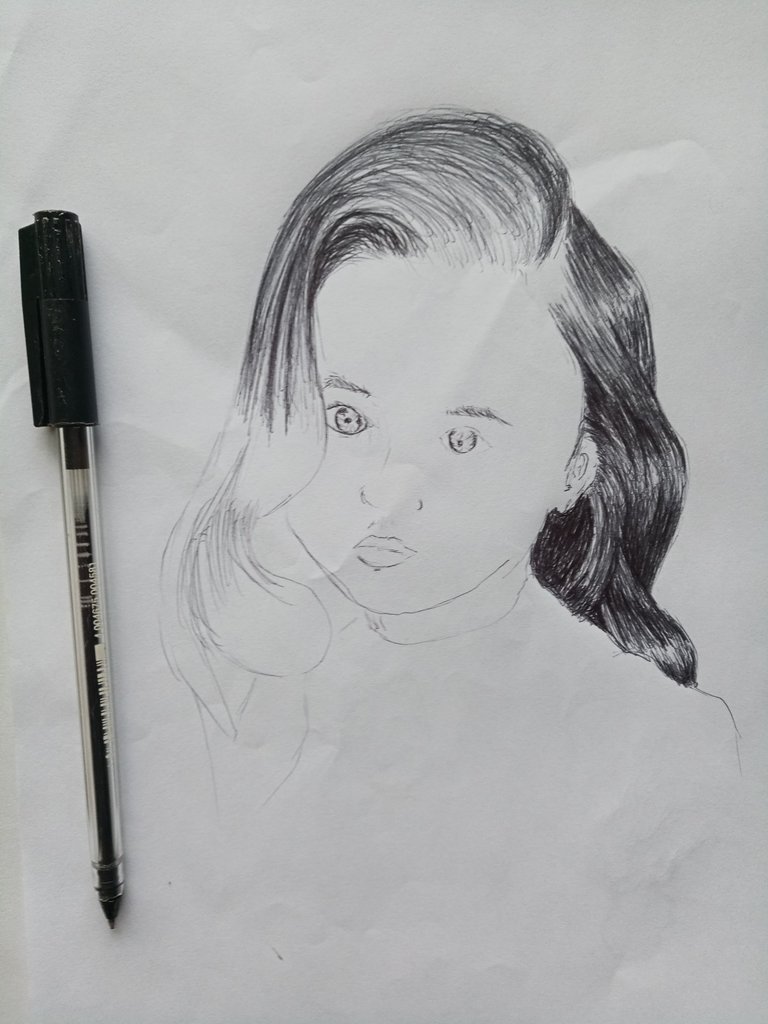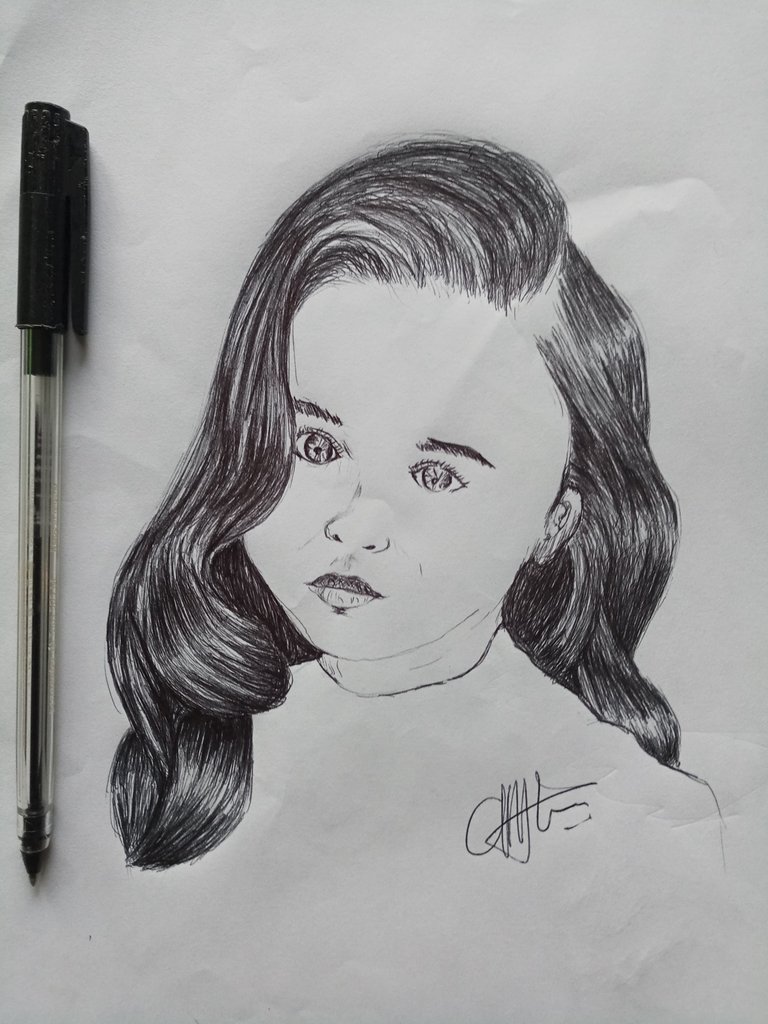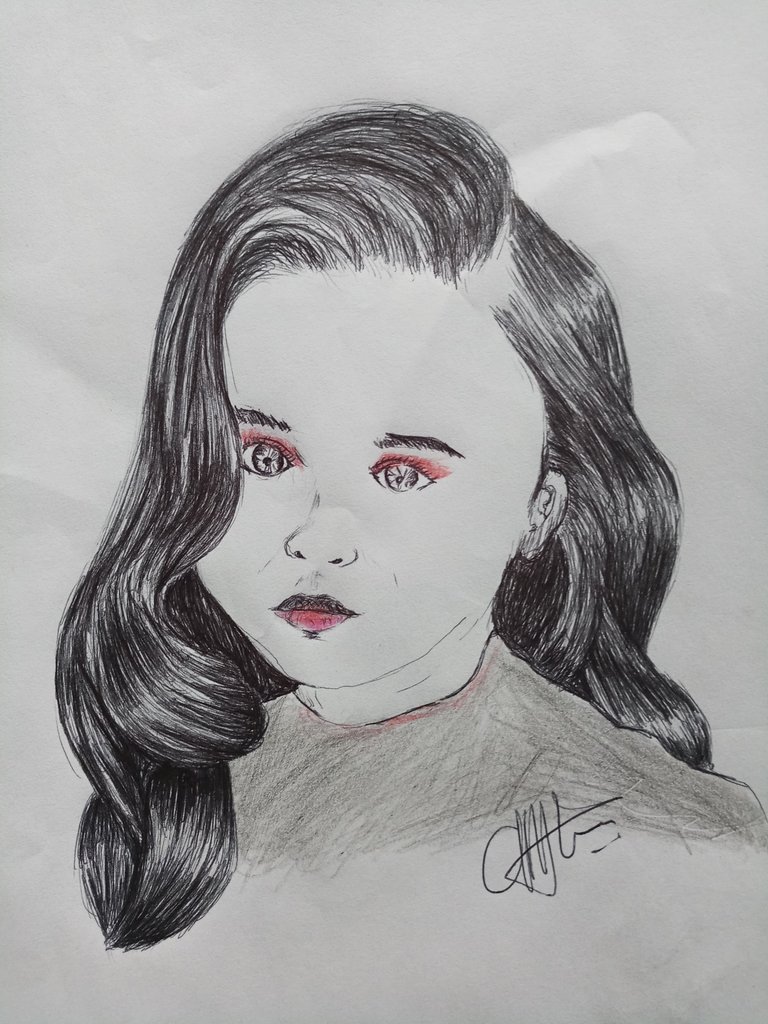 Thanks for visiting my post, I hope you love what you saw! See again on my next post. 🤗