Saludos Amigos creativos | Greetings Creative friends✨
¡Feliz Sábado! Espero se encuentren muy bien, el dia de hoy les mostraré una idea para personalizar a tu forma el forro de tu celular, y lo mejor de todo esto es que puedes usar los materiales a tu disposición y hacer más de uno para que los puedas variar, muy fácil y bonito..
Happy Saturday! I hope you are very well, today I will show you an idea to customize your cell phone cover, and the best of all this is that you can use the materials at your disposal and make more than one so you can vary them, very easy and pretty...
---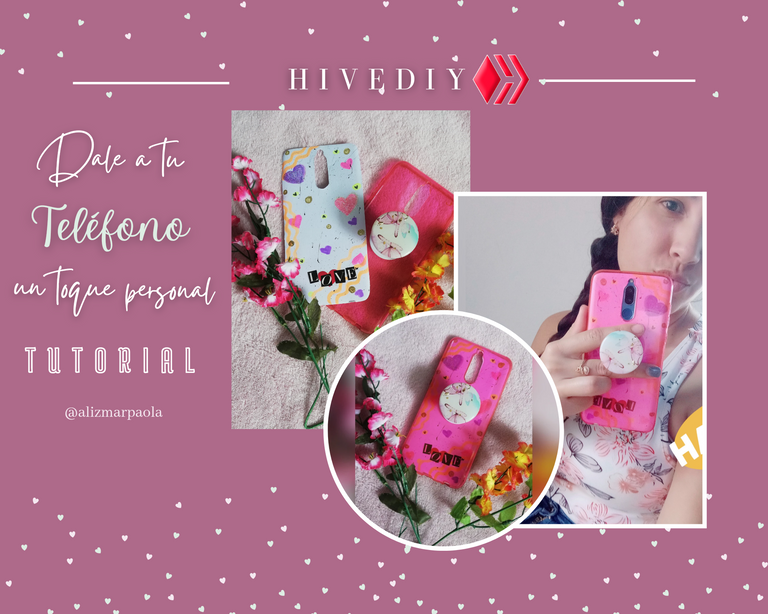 ---

Materiales | Materials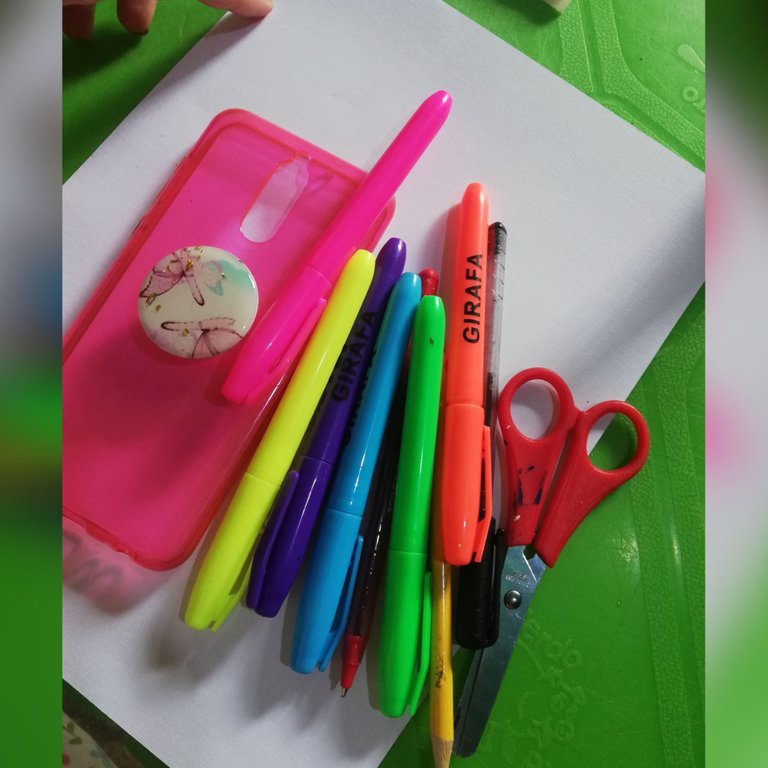 Cartulina blanca | White cardboard
Resaltadores | Highlighters
Esmalte de uñas (brillo) | Nail polish (gloss)
Tijera | Scissors
Forro del celular | Cell phone lining

Paso a Paso | Step by Step

Paso N°1 | Step N°1
---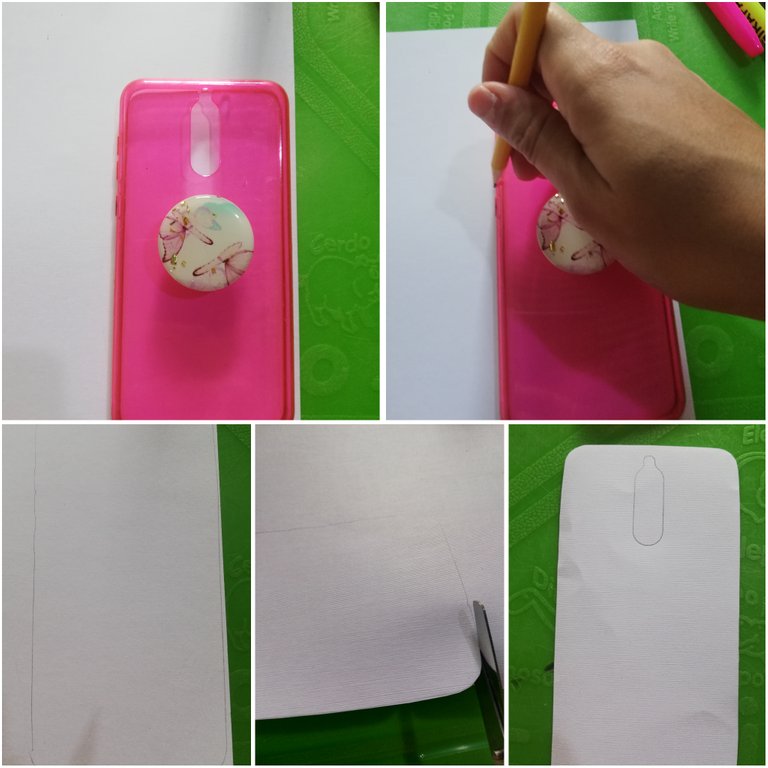 ---
❀ Lo primero que hice fue marcar la silueta del forro de mi celular en la cartulina blanca (puedes usar el color de tu preferencia), recorté y marque también la parte de la cámara.
❀ The first thing I did was to mark the silhouette of my cell phone liner on the white cardboard (you can use the color of your choice), cut out and mark the camera part as well.
•┉┉┉┉┉┅•━━━━━━•┅┉┉┉┉┉•


Paso N°2 | Step N°2
---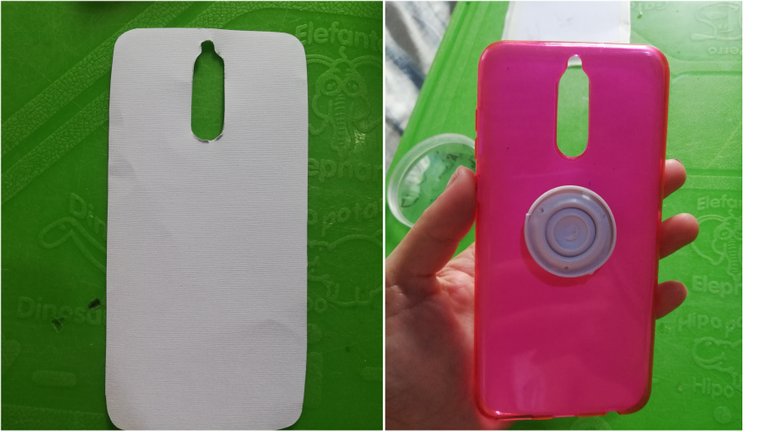 ---
❀ Recorté la parte de la cámara y medi el forro para saber si quedaba a la perfección o faltaba algún corte.
❀ I cut out the camera part and measured the liner to see if it fit perfectly or if any cuts were missing.
•┉┉┉┉┉┅•━━━━━━•┅┉┉┉┉┉•


Paso N°3 | Step N°3
---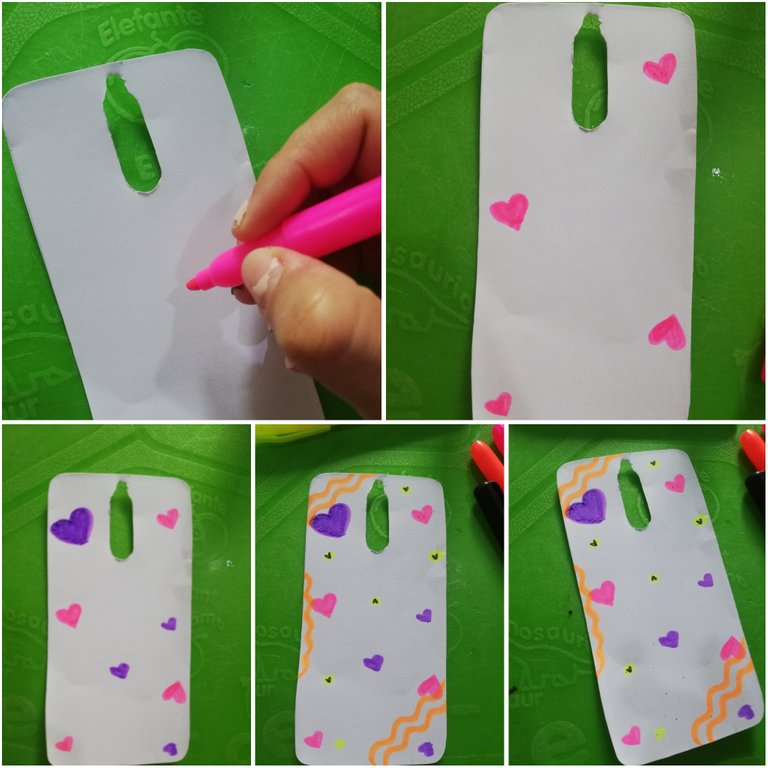 ---
❀ Con los Resaltadores fui haciendo figuras de mi preferencia en este caso corazones, líneas y puntos ¡Super fácil! ¿No?
❀ With the highlighters I made figures of my preference, in this case hearts, lines and dots... Super easy, right?
•┉┉┉┉┉┅•━━━━━━•┅┉┉┉┉┉•


Paso N°4 | Step N°4
---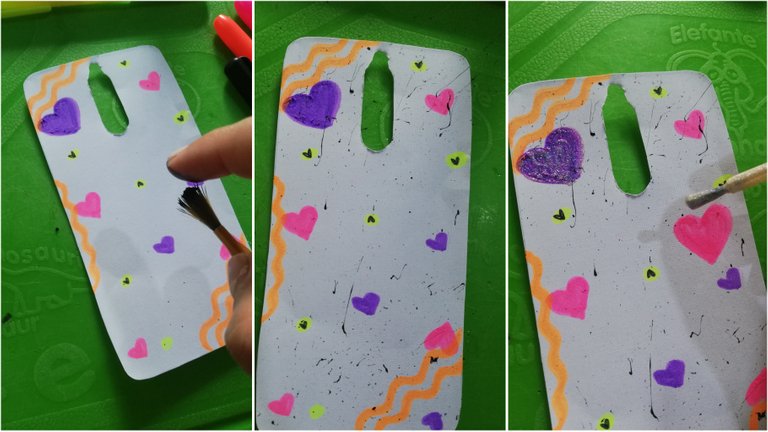 ---
❀ Con pintura negra y un pincel salpique un poco de esta, luego con el esmalte de uñas brillante le aplique a los corazones.
❀ With black paint and a brush splatter some of it, then with the glossy nail polish apply it to the hearts.
•┉┉┉┉┉┅•━━━━━━•┅┉┉┉┉┉•


Paso N°5 | Step N°5
---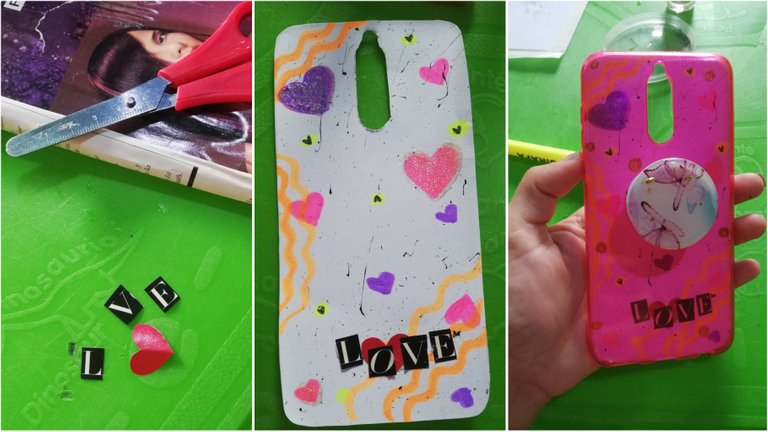 ---
❀ Recordé que por allí tenía guardada un revista vieja, así que busque y recorte las letras acorde a la palabra Love, adicional de un corazón. Esto lo pegue en la parte baja de la cartulina, y listo ya in vez seco todo lo podemos colocar a nuestro forro.
❀ I remembered that I had an old magazine saved somewhere, so I looked for and cut out the letters according to the word Love, in addition to a heart. This I glued on the bottom of the cardboard, and ready once dry we can place everything to our lining.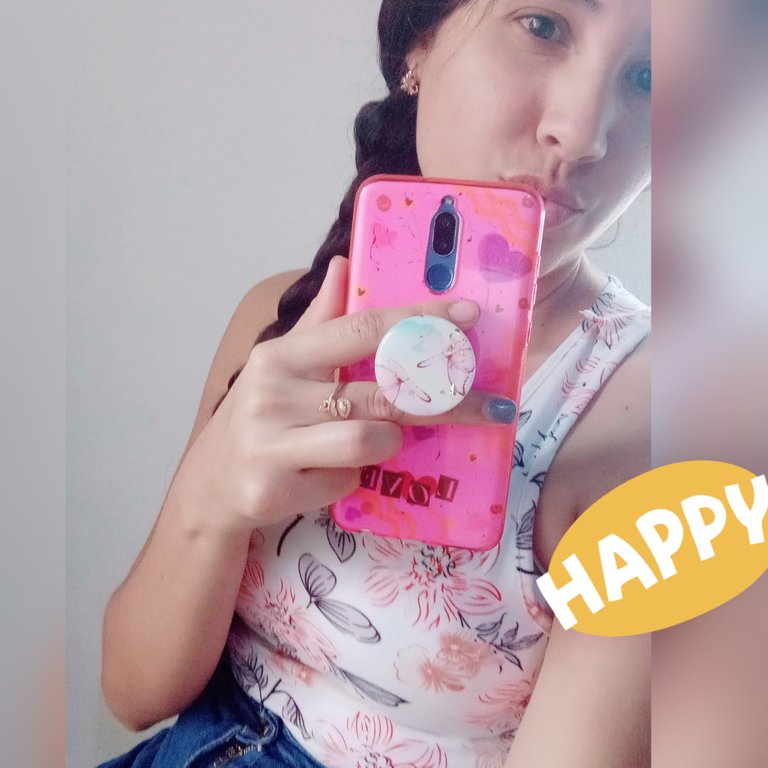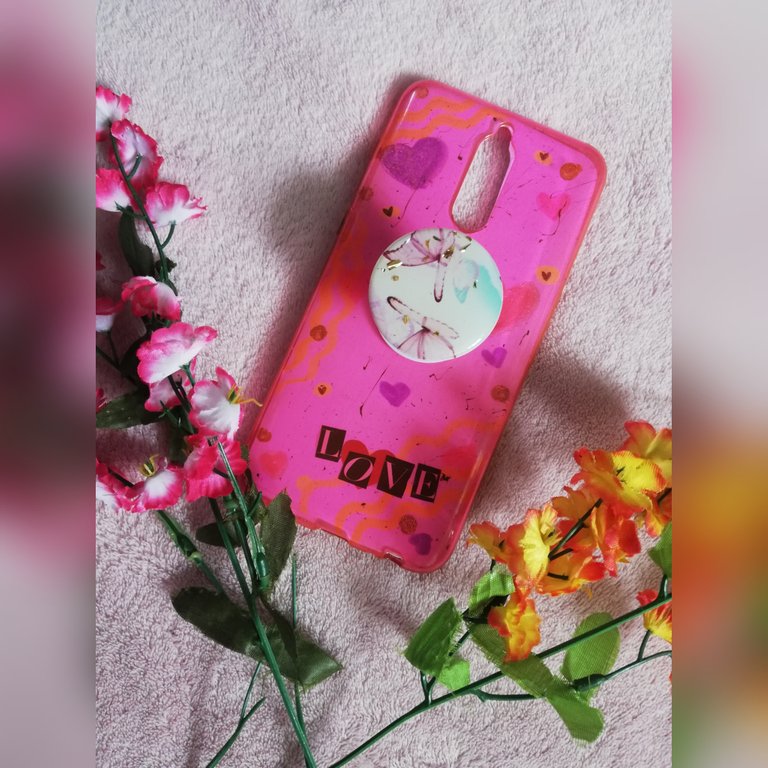 ---
Espero esta publicación sea de su interés y sea útil💕
¡Hasta Pronto!
I hope you find this publication interesting and useful💕
See you soon!
---
Fotografías de mi autoridad | Photographs of my authority
Ediciones en Canva y Picstar | Editing in Canva and Picstar
Traducciones en Deepl.com | Translations in Deepl.com
---