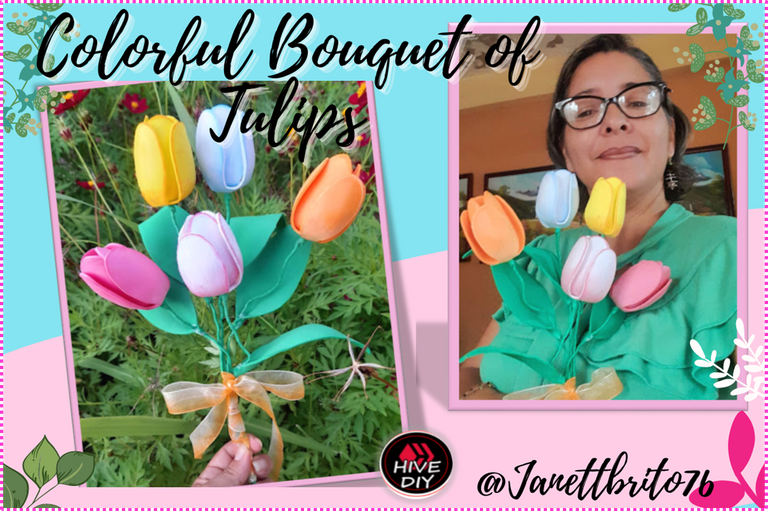 💐 My Greetings to all my dear #HIVE💐 Friends
.
Have a happy evening everyone, especially for all my creative crafters of this beautiful
#HiveDiy
community, I hope you had a great day.
This time I am going to show you the step by step of how to make some cute and colorful tulips using eva rubber, these beautiful tulips you can use it to make a centerpiece to decorate any corner of your home, to decorate your office or simply turn it into a spectacular vessel for a bride, since you can make it in the color of your preference, plus this idea is quite simple and inexpensive to make. Well my artisan crumbs here is the step by step to make this beautiful and colorful bouquet of tulips, let's get to work!

💐 Mi Saludos a todos mis queridos Amigos del #HIVE💐
Tengan todos una feliz noche, especialmente para todos mis creativos artesanos de esta hermosa comunidad de
#HiveDiy
, espero hayan tenido un estupendo día.
En esta ocasión les voy a mostrar el paso a paso de como realizar unos lindo y coloridos tulipanes utilizando goma eva, estos hermosos tulipanes lo puedes utilizar para realizar un centro de mesa para decorar cualquier rincón de tu hogar, para decorar tu oficina o simplemente convertirlo en un espectacular buque para una novia, ya que lo puedes hacer del color de tu preferencia, ademas esta idea es bastante sencilla y económica de realizar. Bueno mis migas artesanas aquí les dejo el paso a paso para hacer este hermoso y colorido ramo de tulipanes.¡¡Manos a la obra!!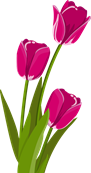 EVA rubber (pink, white, orange, yellow, green)
Copper wire
Plastic spoon
Chalk (white, yellow, blue, blue and pink)
Silicon
Yellow tape
Scissors

Goma eva (Rosado,blanco, naranja, amarillo y verde)
Alambre de cobre
Cuchara plástica
Tizas (blanca, amarilla,azul y rosada)
Silicon
Cinta amarilla
Tijera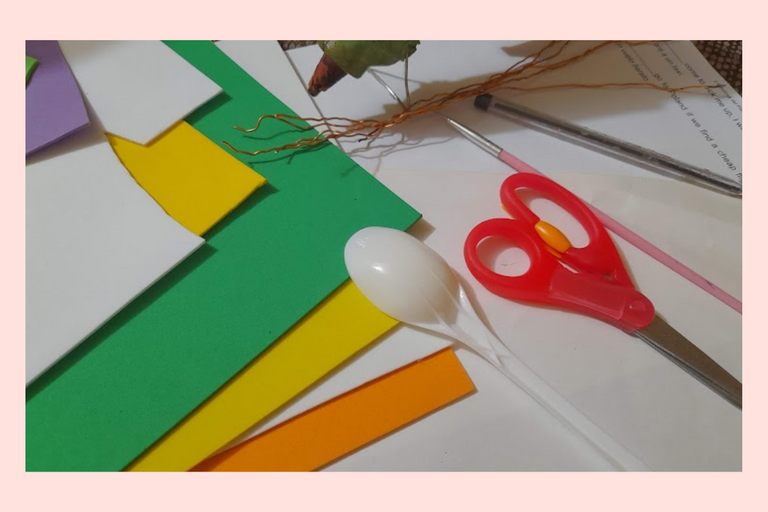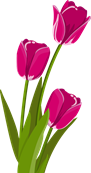 1: To make our tulip flower mold, we start by making a circle of 2 centimeters, then with the help of a spoon we make three petals with a separation between petals of one centimeter, as you can see in the images, then we cut our mold.

1: Para la realización de nuestro molde de la flor de tulipán, iniciamos realizando un circulo de 2 centímetros, luego con la ayuda de una cuchara realizamos tres pétalos con una separación entre pétalos de un centímetro, como pueden observar en las imágenes, seguidamente recortamos nuestro molde.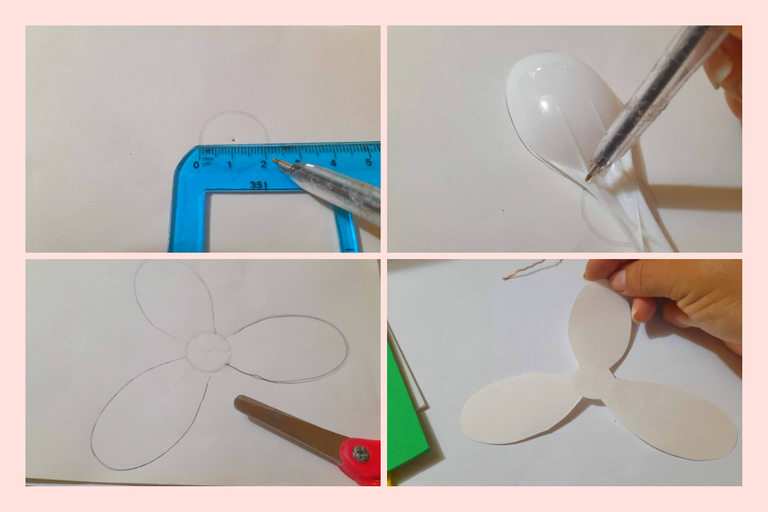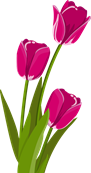 2: Once we have our mold we proceed to mark it twice on each of the eva rubber that we are going to use, then we cut out each one of them.

2: Una vez que tengamos nuestro molde procedemos a marcarlo dos veces en cada una de las goma eva que vamos a utilizar, luego recortamos cada una de ellas.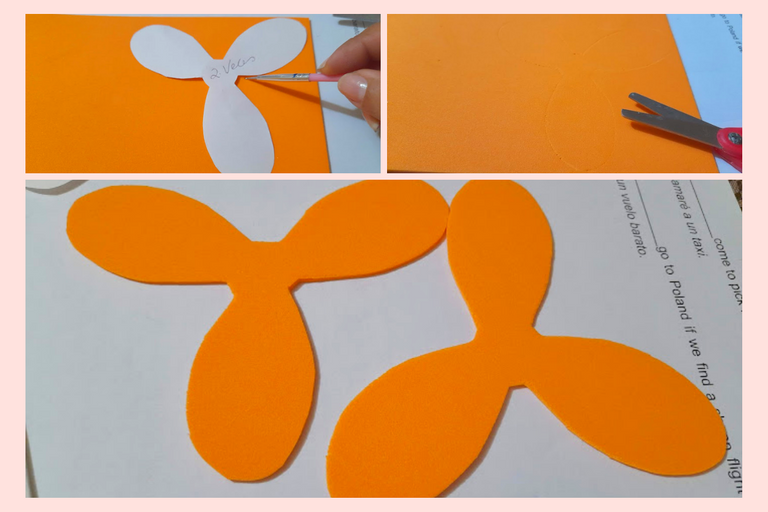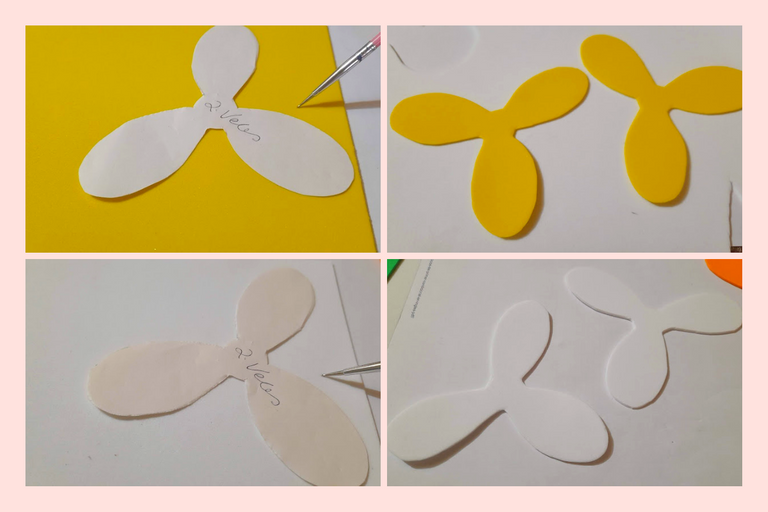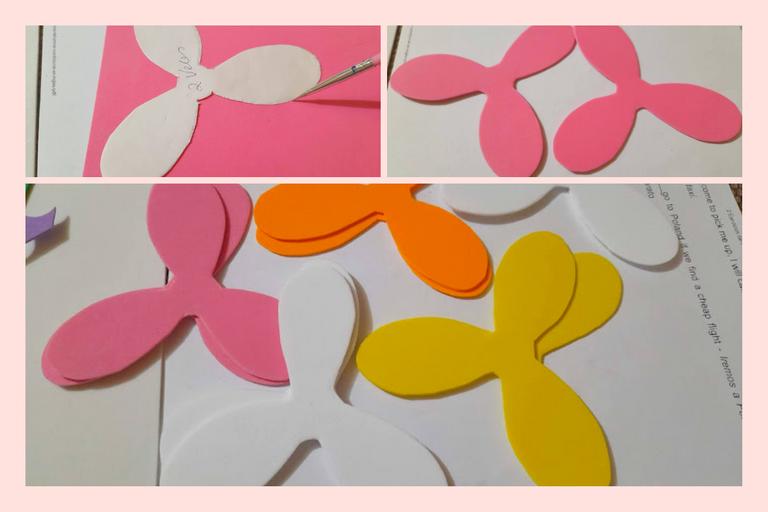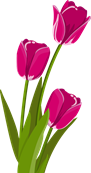 3: With the help of the hot iron, we proceed to heat the eva rubber a little to give depth to each of the petals with the help of the spoon, as you can see in the images.

3: Con la ayuda de la plancha caliente procedemos a calentar un poco la goma eva para darle profundidad a cada uno de los pétalos ayudándonos con la cuchara, como pueden ver en las imágenes.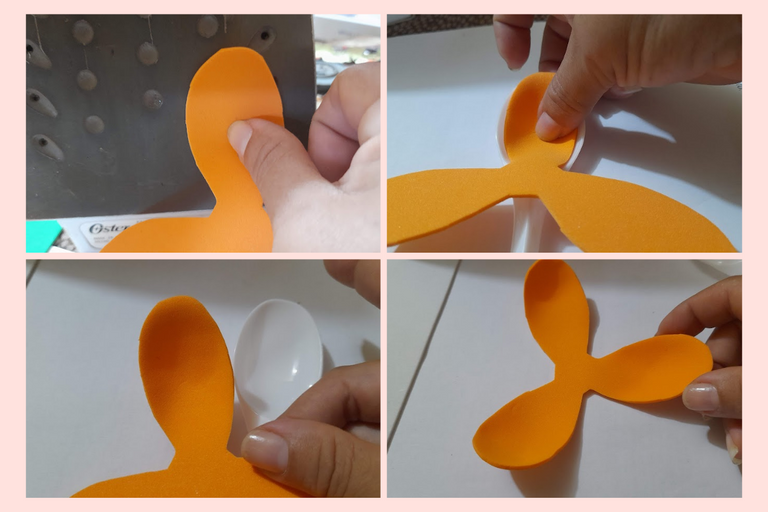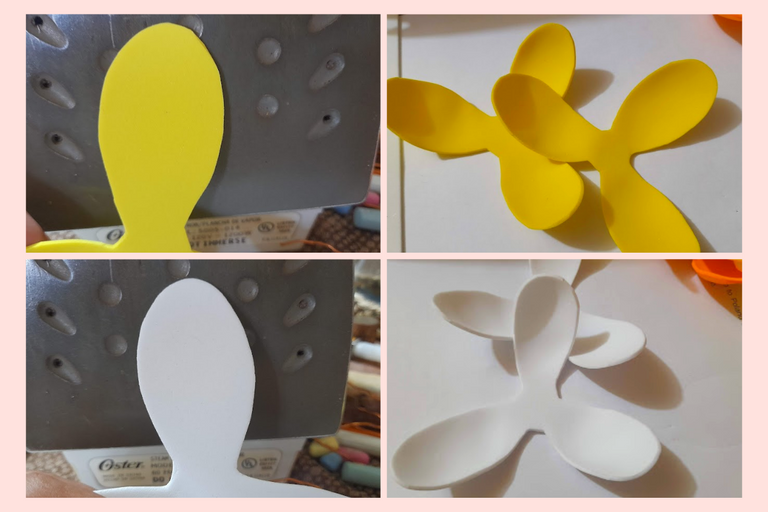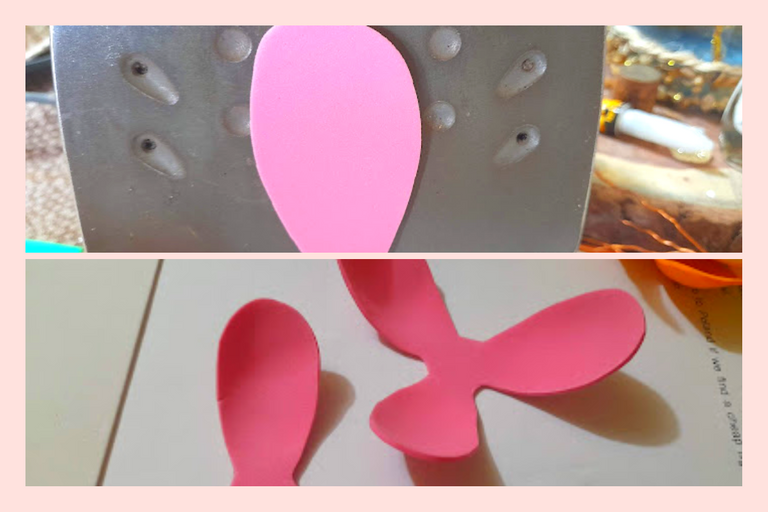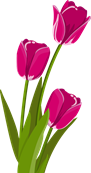 4: Then we proceed to make with a toothpick or any fine-tipped object some lines on each of the petals to highlight their texture a little.
Then we take the blue chalk and proceed to give a little shade to the white petals, then to the orange petals we give the yellow chalk and so on until completing the petals of the 5 tulips.

4: Luego procedemos a realizar con un palillo o cualquier objeto de punta fina unas lineas a cada uno de los pétalos para resaltar un poco su textura.
Seguidamente tomamos la tiza azul y procedemos a darle un poco de sombra a los pétalos blancos, luego a los pétalos naranja le damos sobra con la tiza amarilla y así sucesivamente hasta completar los pétalos de los 5 tulipanes.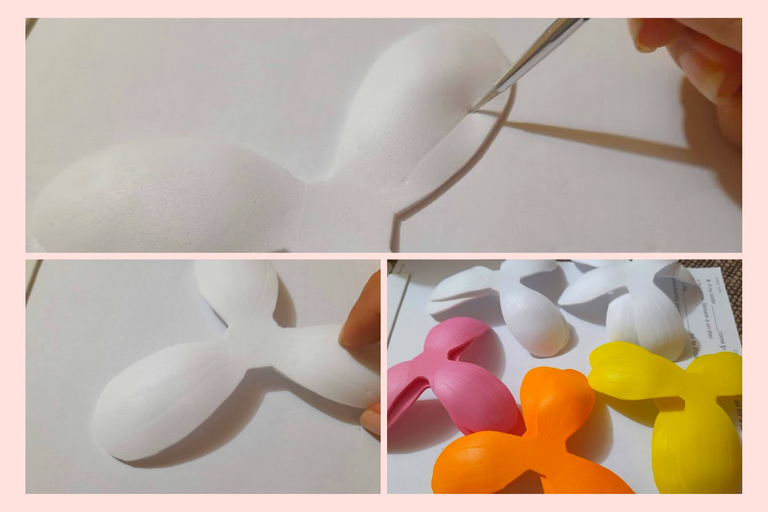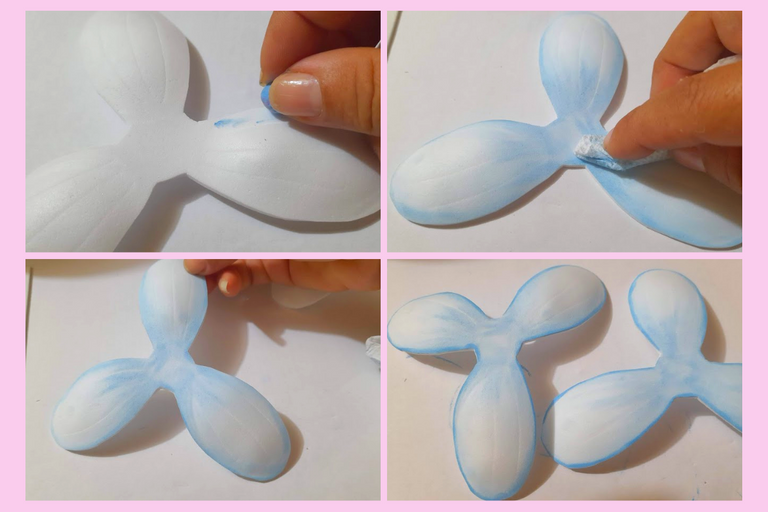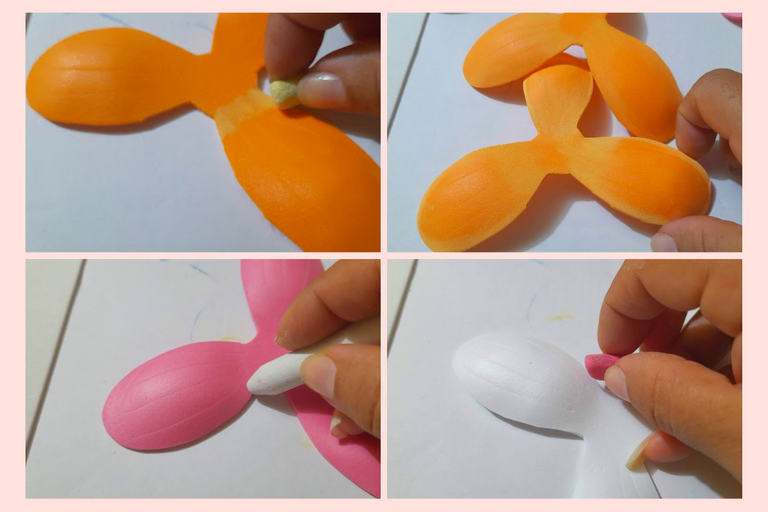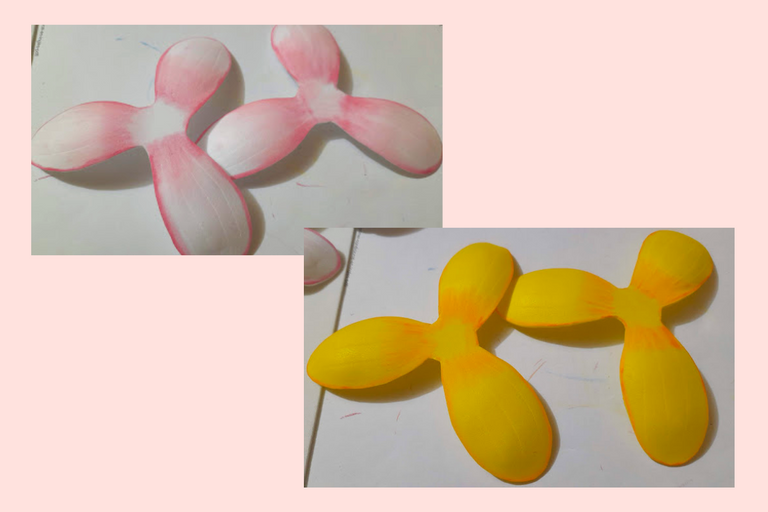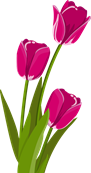 5: Now we proceed to make the pistils of each of our tulips, for them we make a rectangle of 6 centimeters long by 3 centimeters high, then with the scissors we make several fine cuts, as you can see, then we take the copper wire and glue it in one of the corners of the rectangle and roll forming the pistils.
Then we proceed to assemble each of our tulips, introducing the wire in the center of each flower, then we glue each tip of the petals one with the other, then we introduce the second layer of petals and perform the same procedure above.

5: Ahora procedemos a realizar los pistilos de cada una de nuestros tulipanes, para ellos realizamos un rectángulo de 6 centímetros de largo por 3 centímetros de alto, luego con la tijera le realizamos varios cortes finos, como pueden observar, seguidamente tomamos el alambre de cobre y lo pegamos en una de las esquina del rectángulo y enrollamos formando así los pistilos.
Después procedemos armar cada uno de nuestros tulipanes, introduciendo el alambre en el centro de cada flor luego pegamos cada punta de los pétalos uno con el otro, seguidamente introducimos la segunda capa de pétalos y realizamos el mismo procedimiento anterior.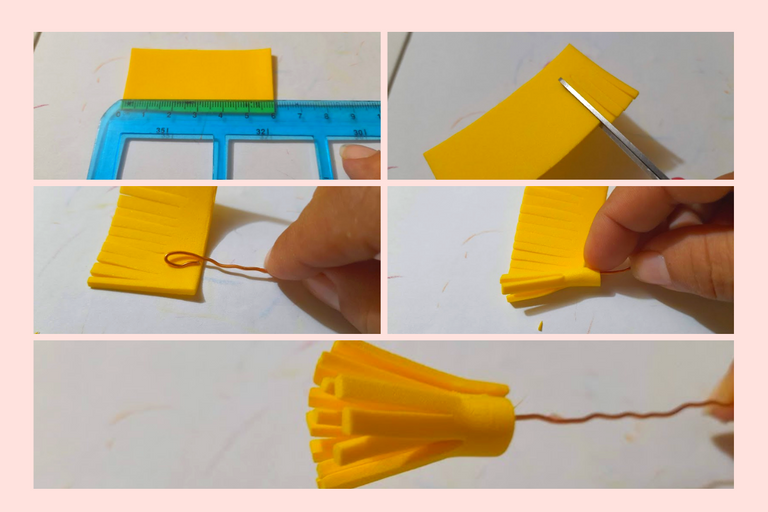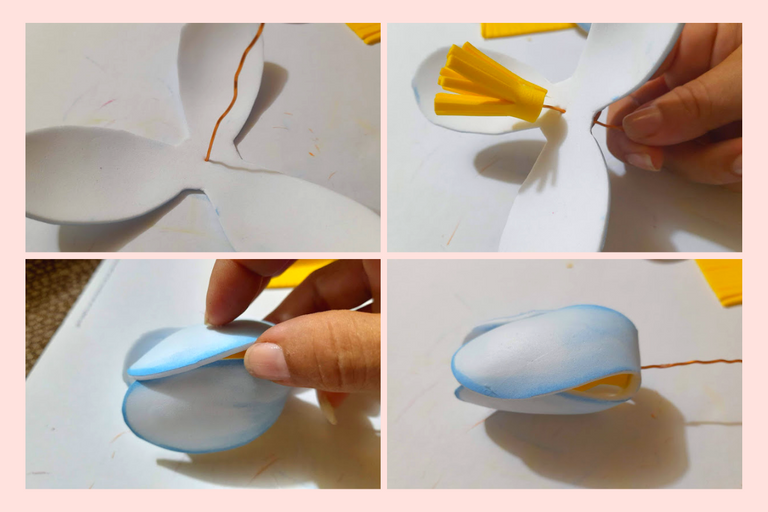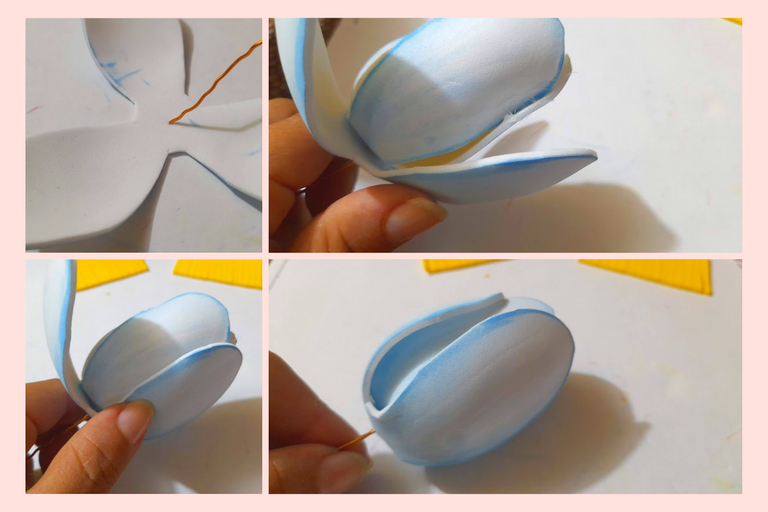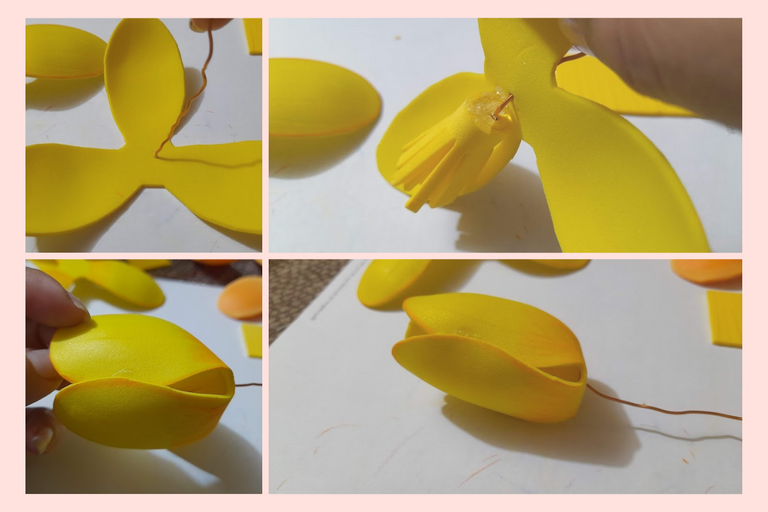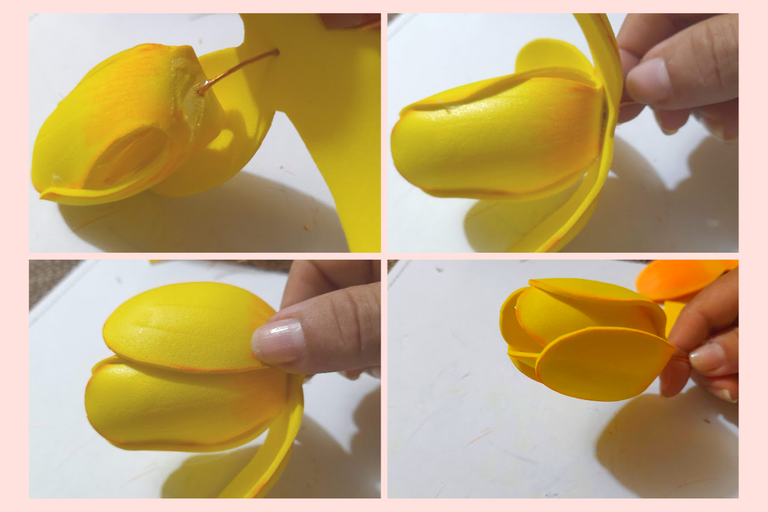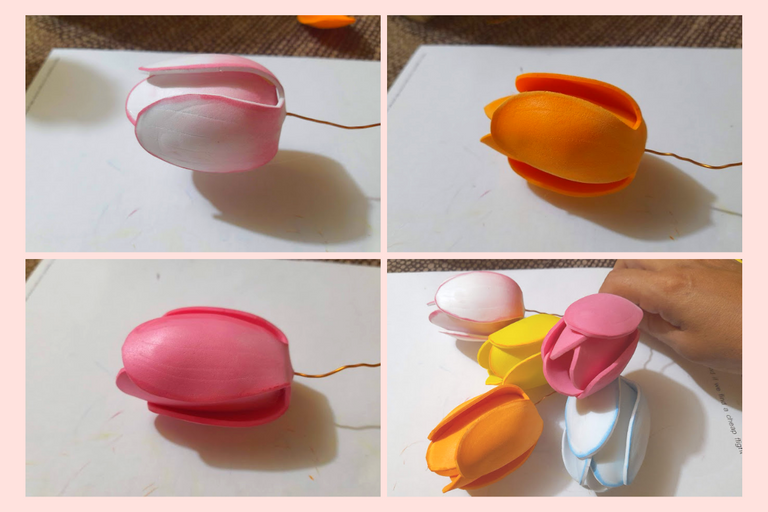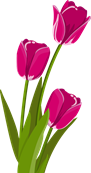 6: Finally we make a leaf in the green eva rubber and cut it out, then with the help of the hot iron we give it a little movement, then we cut several strips of green eva rubber to cover each wire of the flowers, then we proceed to pay a leaf to each of our tulips.

6: Para finalizar realizamos una hojas en la goma eva verde y recortamos, luego con la ayuda de la plancha caliente le damos un poco de movimiento, después recortamos varias tiras de goma eva verde para forrar cada alambre de las flores, seguidamente procedemos a pagar una hoja a cada uno de nuestros tulipanes.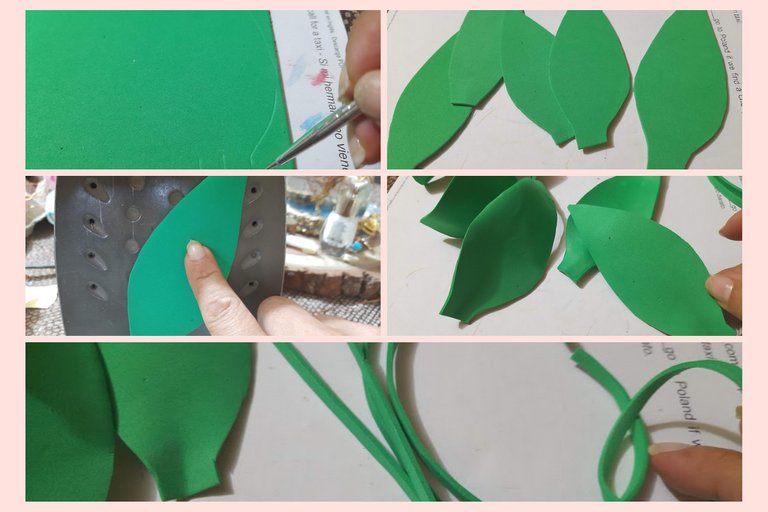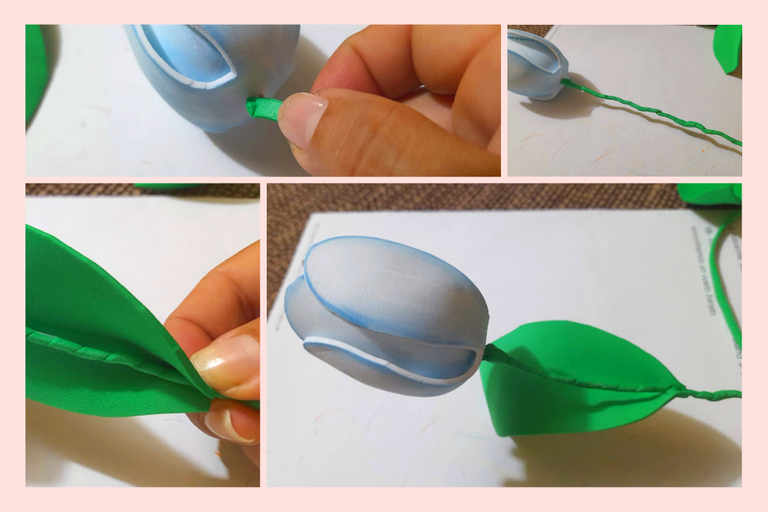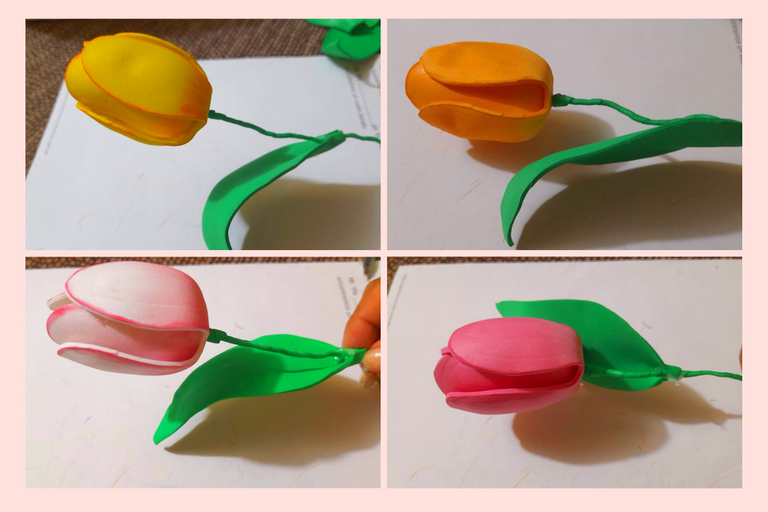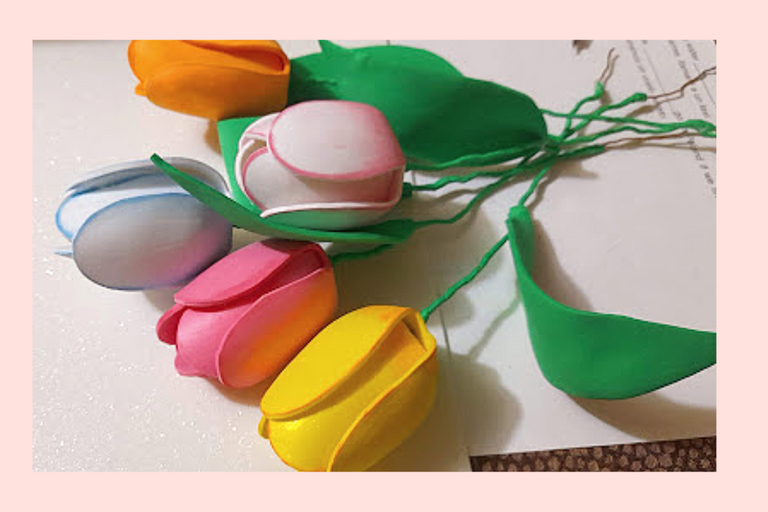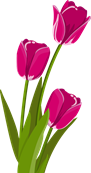 This is the beautiful result of my colorful tulip bouquet, I'm sure you will love my project today! I hope you are encouraged to make these pretty flowers.
Friends, see you in a future post!



Este es el hermoso resultado de mi colorido ramo de tulipanes. ¡Estoy segura que les va a encartar mi proyecto de hoy! Espero que se animen a realizar estas lindas flores.
¡Amigas hasta una próxima publicación!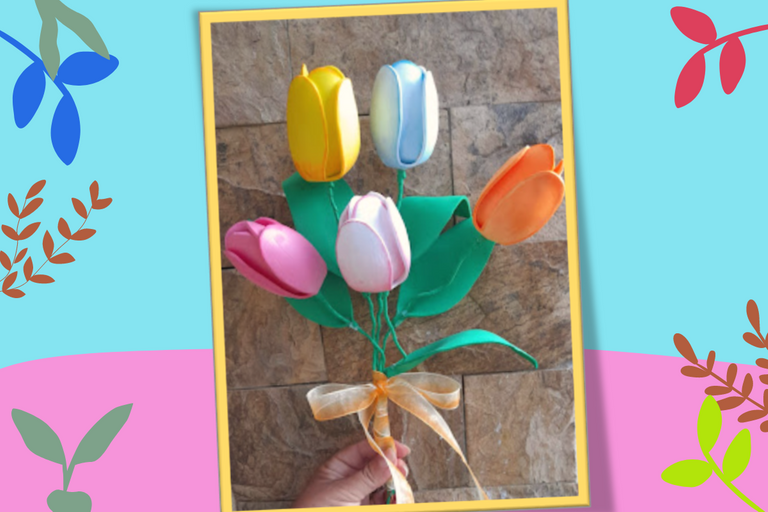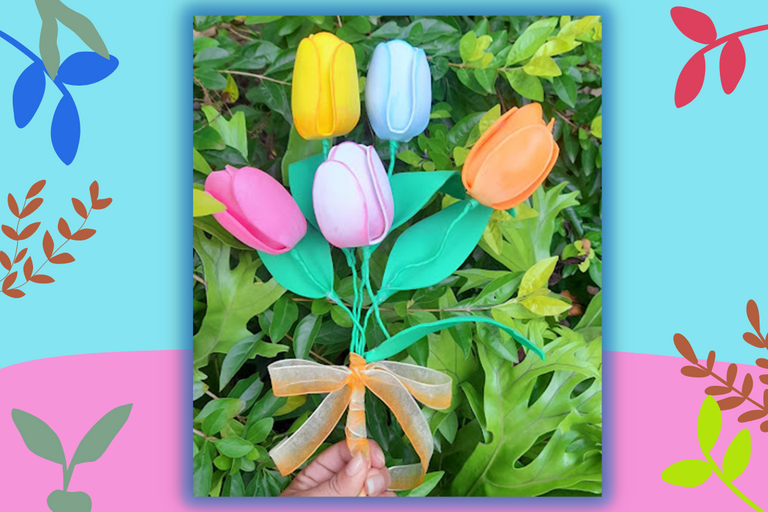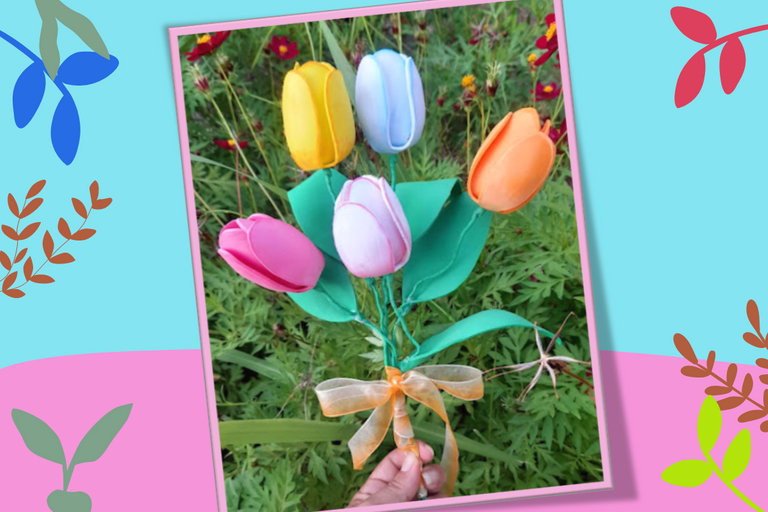 Portada y plantillas elaboradas en canva
Fuente Separador
---
---


---

---

The pictures were taken with a Samsung A12 smartphone, the text was translated into English with Deepl's translator link
The banner was designed on canvas link



Las fotografías fueron tomadas con un teléfono inteligente Samsung A12, el texto fue traducido al ingles con el traductor de Deepllink
El banner fue diseñado en canvas link
---
---