Made in Canva

¡Llegó el mes de la navidad!
Christmas month is here!
---
Como es habitual, cada primer lunes del mes llega creative recycling challenge a poner a prueba su creatividad, en la edición pasada muchas entradas estaban cargadas de espíritu navideño se anticiparon a lo que venía, es muy obvio este mes el tema es la navidad, consideren que este el último creative recycling challenge de este año, espero ver entradas festivas que fomenten de forma creativa el reciclaje, culminemos el año dejando un hermoso aprendizaje ¿Serán parte de esta edición?
As usual, every first Monday of the month comes the creative recycling challenge to test your creativity, in the last edition many entries were loaded with Christmas spirit, it is very obvious that this month the theme is Christmas, consider that this is the last creative recycling challenge of this year, I hope to see festive entries that creatively encourage recycling, let's end the year leaving a beautiful learning, will you be part of this edition?
---

El proceso es el mismo crear manualidades recicladas, sin embargo el tema a relucir en esa artesanía debe ser la navidad, pueden utilizar el material que deseen, crear lo que mejor les parezca, que sea el cielo el límite de su creatividad, daré un plazo de dos semana a partir de este día para que puedan concursar, es decir; el challenge finaliza el día 20 de Diciembre.
The process is the same to create recycled handicrafts, however the theme of these crafts must be Christmas, you can use any material you want, create whatever you want, let the sky be the limit of your creativity, I will give a period of two weeks from this day so you can compete, that is; the challenge ends on December 20.

Materiales que pueden usar: || Materials you can use:

Botellas plásticas, botellas de vidrio, latas de bebidas, Cds usados, rollos de papel higiénico, papel reciclado, piezas de cartón, bolsas plásticas, tapas de botellas, y todo aquel material reciclado que tengan en su hogar.
Plastic bottles, glass bottles, beverage cans, used CDs, rolls of toilet paper, recycled paper, pieces of cardboard, plastic bags, bottle caps, and all other recycled material in your home.
---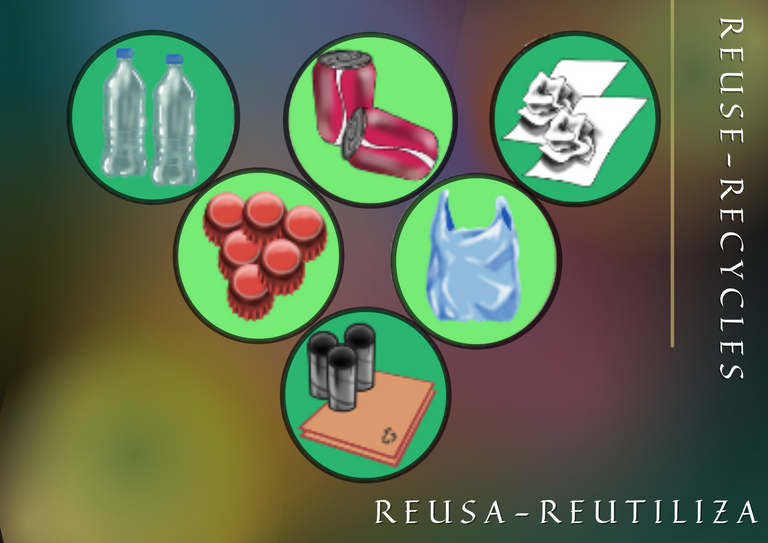 REGLAS: || RULES:

✔️ Elaboren una publicación tutorial, coloquen al menos 4 fotos, que en ellas se reflejen los materiales y el proceso.
✔️ Make a tutorial publication, place at least 4 photos, which reflect the materials and the process.
---
✔️ Usa
#creativerecycling
como una de tus 3 primeras etiquetas, y comparte en twitter usando el mismo Hashtag.
✔️ Use
#creativerecycling
as one of your first 3 tags, and share on twitter using the same Hashtag.
---
✔️ Copien el link de su participación en los comentarios de este post.
✔️ Copy the link of your participation in the comments of this post.
---
---
✔️ (Opcional) inviten a otro creador a unirse al concurso, así seremos más quienes fomentemos el reciclaje.
✔️ (Optional) invite another creator to join the contest, so that we will be more who encourage recycling.
---
✔️ (Opcional) comenten al menos una entrada a este concurso de otro creador, después de todo somos una comunidad y es necesario que interactuemos.
✔️ (Optional) comment at least one entry to this contest from another creator, after all we are a community and we need to interact.
---
Aquellos que sigan todas las reglas tendrán más posibilidades de ganar.
Those who follow all the rules will have a better chance of winning.

RECOMPENSAS: || REWARDS: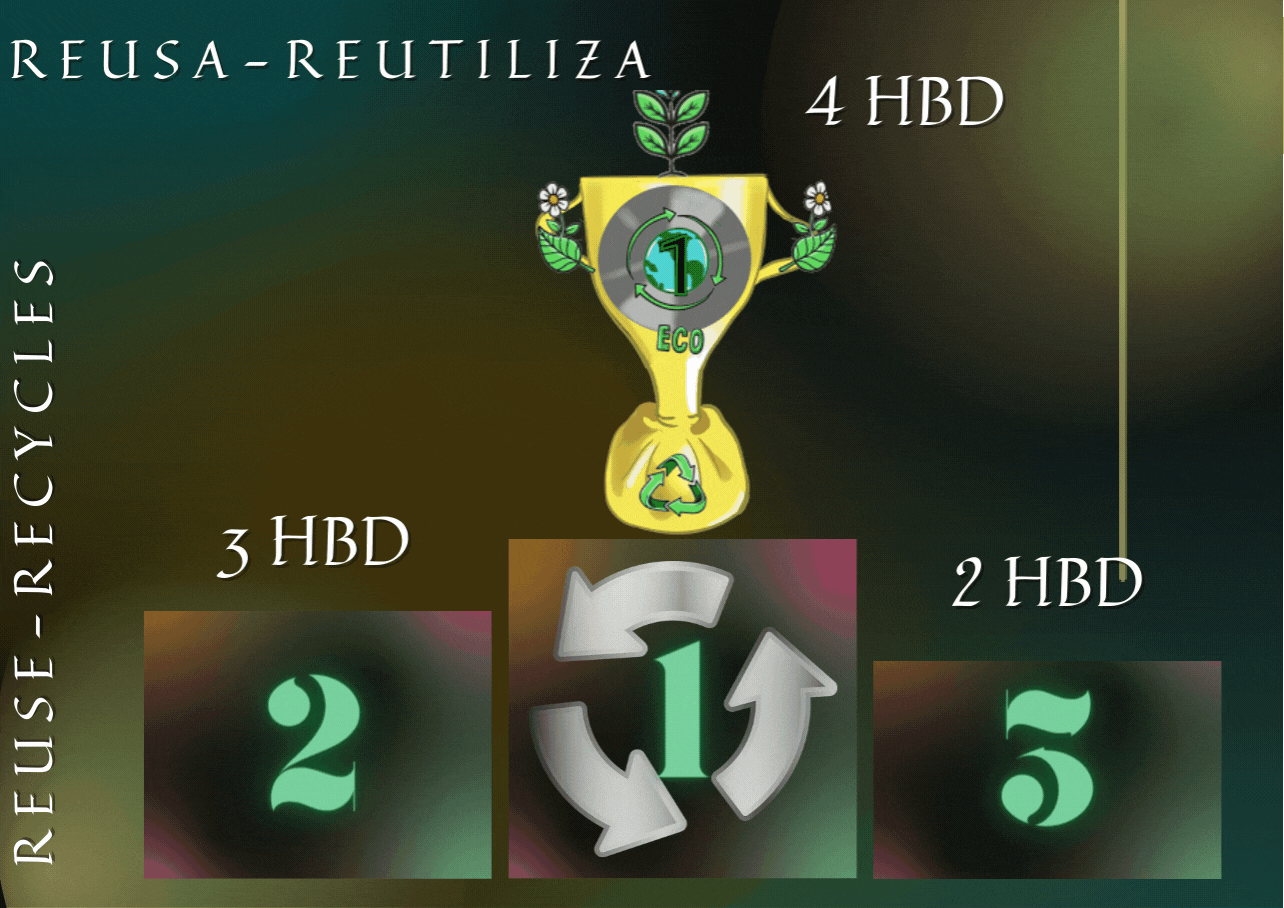 ---
¡Hagamos del reciclaje un hábito! || Let's make recycling a habit!
---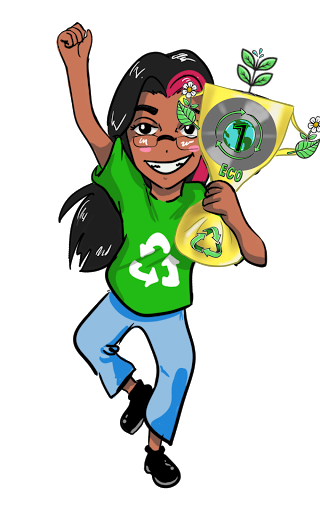 ---
Recuerden REBLOGUEAR, para que esta iniciativa llegue a más hivers.
Remember to REBLOGUE, so that this initiative reaches more hivers.
---