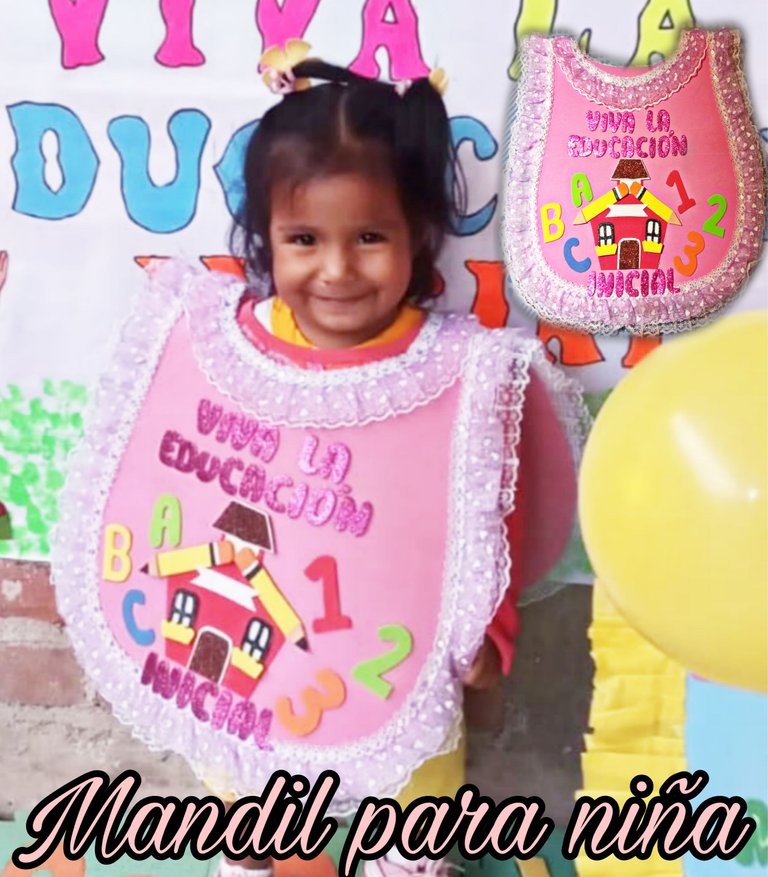 Hola mis amigos creativos y artesanos de ésta linda comunidad #Hive-Diy deseo que se encuentren muy bien, llenos de salud y mucha fe. Me ausente por unos días por motivo de salud, pero ya estoy de vuelta. Hoy quiero mostrarle cómo elaboré un mandil de niña para educación inicial, lo hice para la hermanita de una amiguita que comenzó a clases presenciales el lunes. Quedó muy hermoso, aquí te lo muestro.
Hello my creative friends and artisans of this beautiful community #Hive-Diy, I wish you all well, full of health and lots of faith. I was absent for a few days for health reasons, but I'm back. Today I want to show you how I made a girl's apron for kindergarten, I made it for a friend's little sister who started classes on Monday. It turned out very beautiful, here I show it to you.

Foami rosado.
Foami fucsia escarchado.
Encaje blanco y violeta.
Patrón del mandil.
Letras moldes.
Pistola de silicón caliente.
Lápiz.
Cinta métrica.
Tijeras.
Pink foami.
Fuchsia frosted foami.
White and purple lace.
Apron pattern.
Molded letters.
Hot silicone gun.
Pencil.
Tape measure.
Scissors.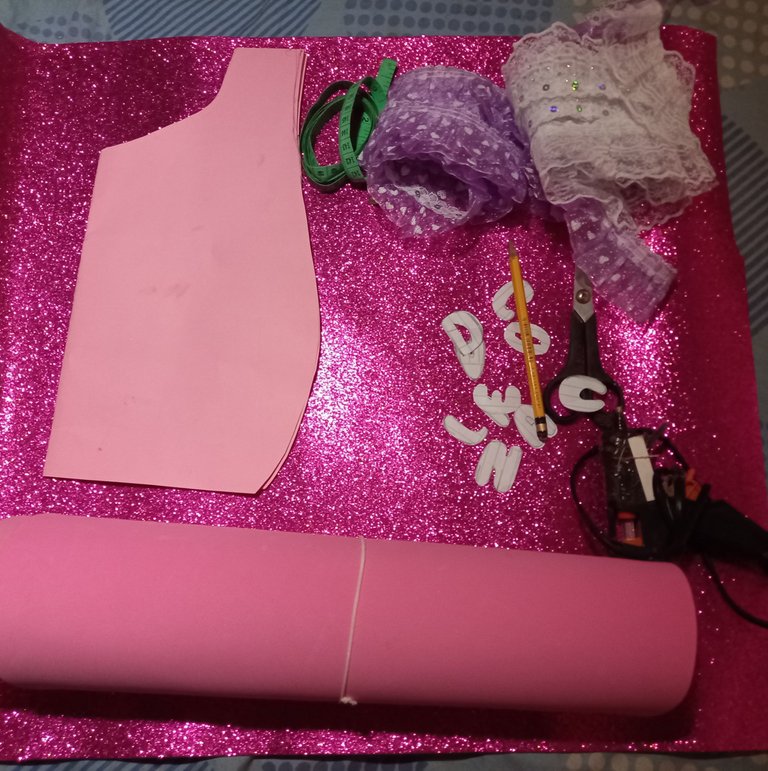 Doblamos en dos el pliego de foami, de manera horizontal y luego lo doblamos de forma vertical, es decir vamos a doblar dos veces, hasta que se vean 4 capas, y marcamos el patrón que tenemos del mandil sobre éste, tal cual como está. Esto es para sacar los dos lados del mandil sin necesidad de unir dos partes y poder sacarlo entero.
Fold the foami sheet in two, horizontally and then fold it vertically, that is, we are going to fold it twice, until 4 layers are visible, and we mark the pattern we have of the apron on it, just as it is. This is to remove the two sides of the apron without the need to join two parts and to be able to remove the whole apron.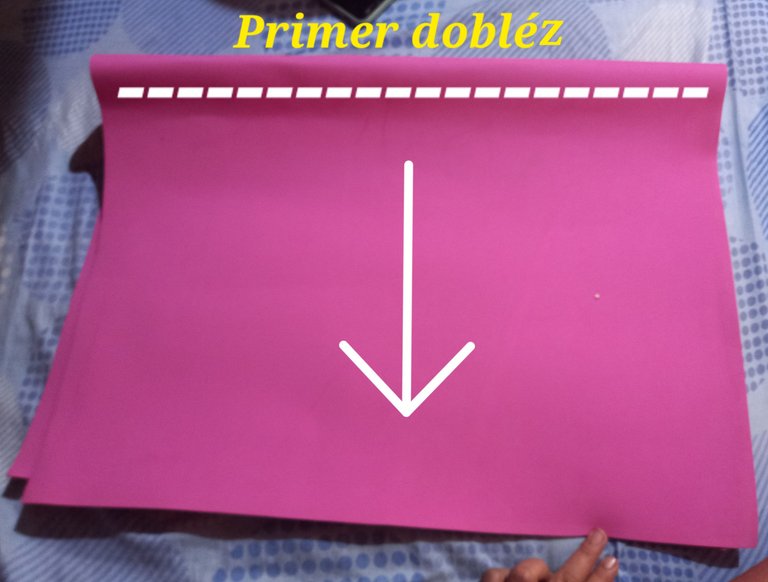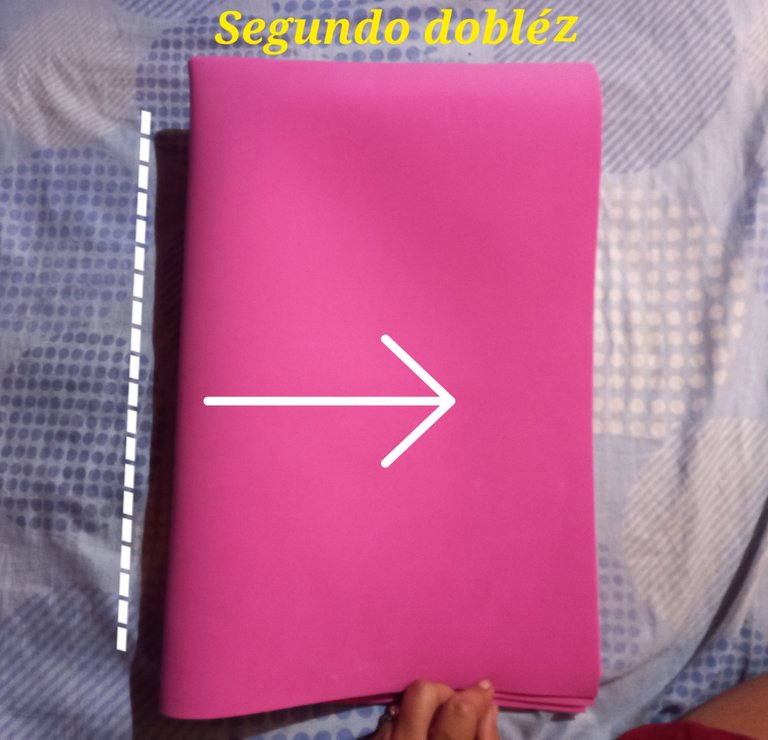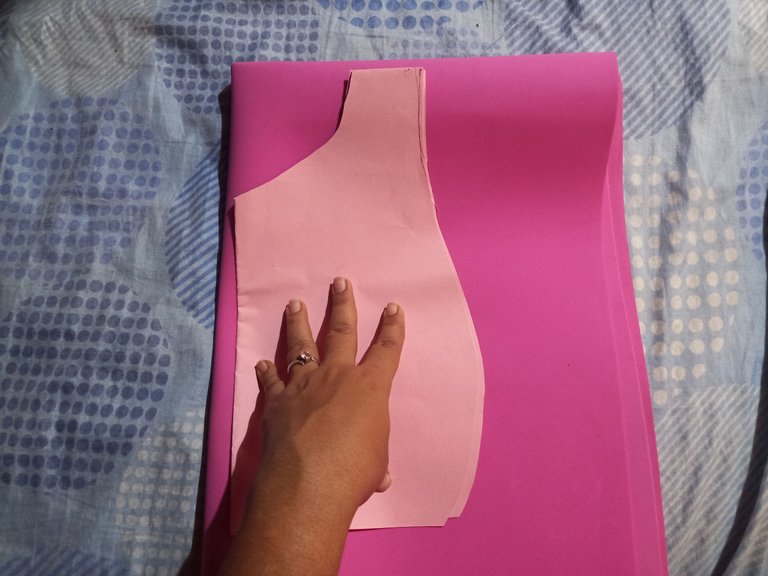 Luego de haber marcado el patrón recortamos.
After marking the pattern we cut it out.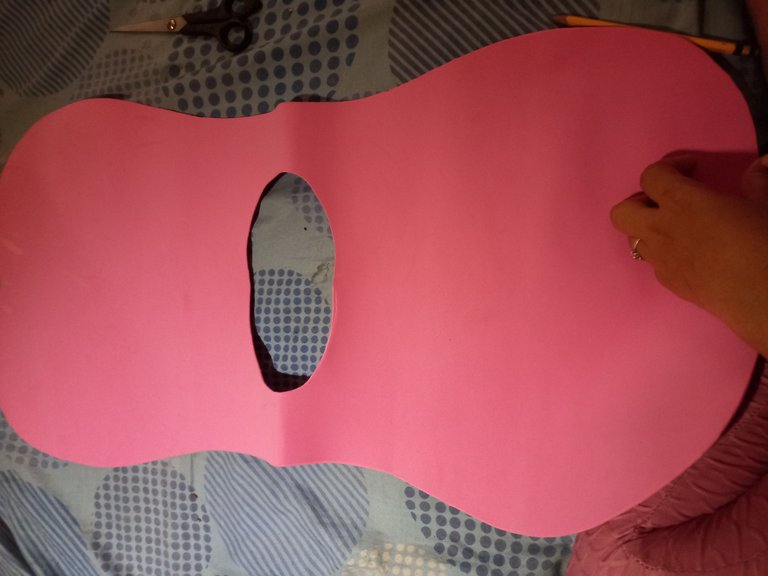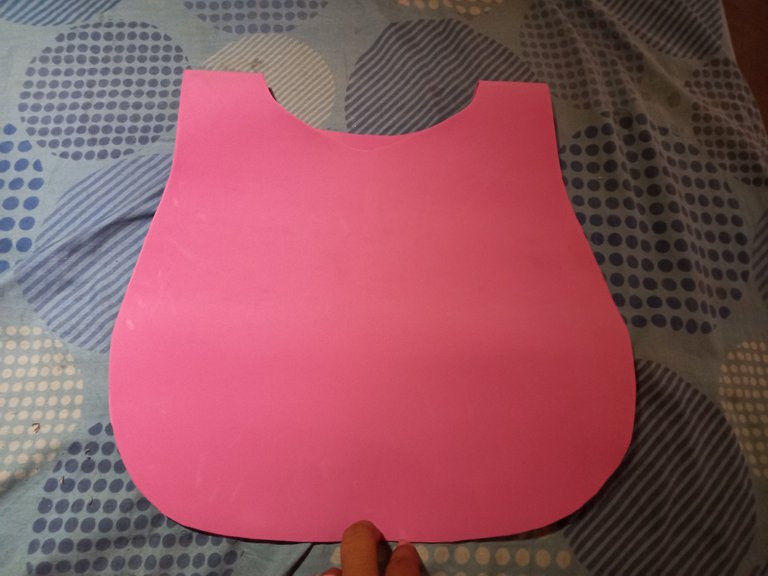 Comenzaremos a pegar el encaje blanco con silicón caliente, por todo el borde del mandil, tanto la parte del frente, como la parte de atrás.
We will start gluing the white lace with hot silicone, all around the edge of the apron, both the front and the back.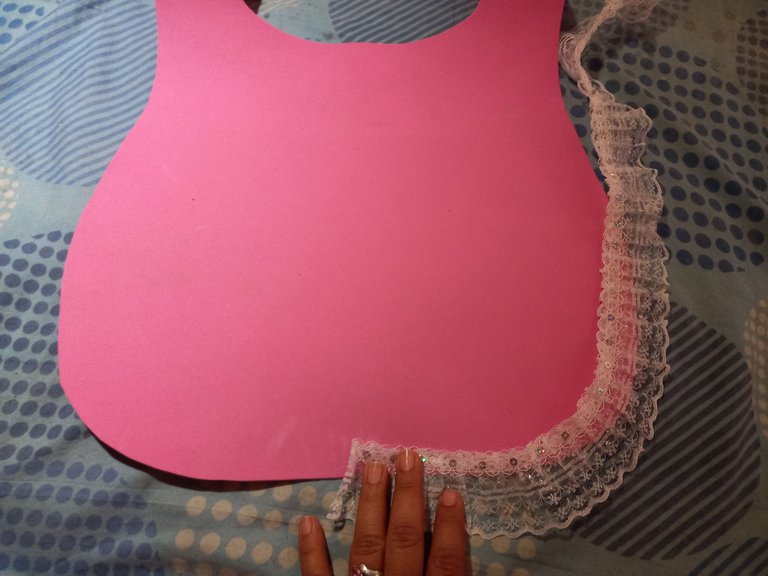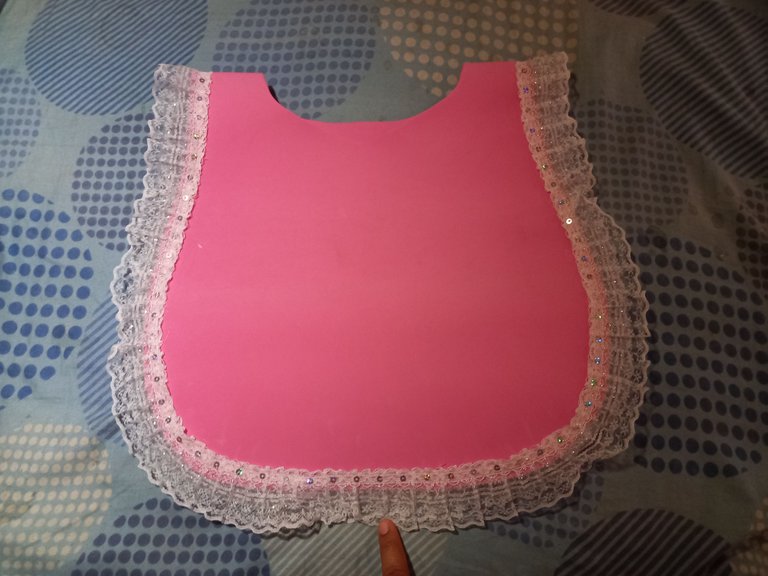 Posteriormente pegamos el encaje violeta por encima del borde del encaje blanco, igual, por la parte de adelante y por la parte de atrás.
Then we glue the purple lace over the edge of the white lace, the same, on the front and on the back.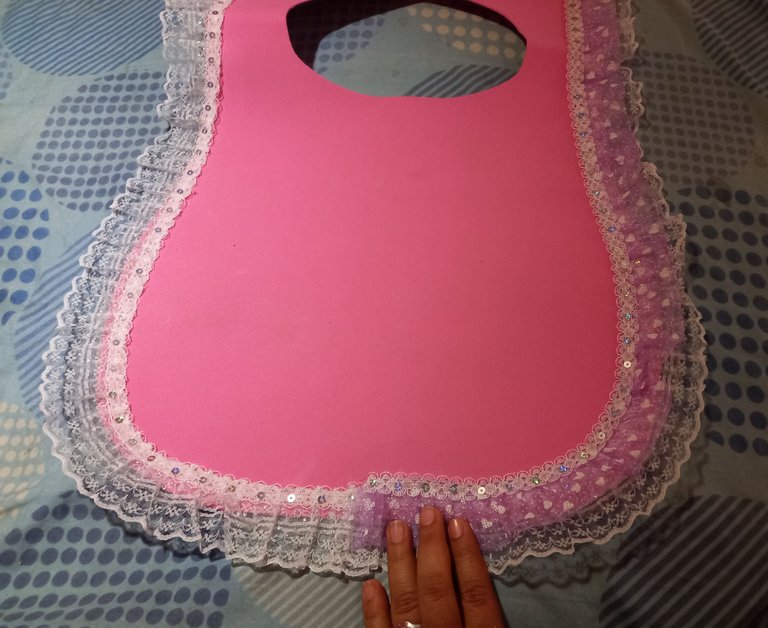 Después pegaremos los encajes por todo el contorno del cuello de la misma manera que hicimos con los bordes delanteros y traseros del mandil.
Then we will glue the lace all around the neck in the same way as we did with the front and back edges of the apron.
El mandil está listo.
The apron is ready.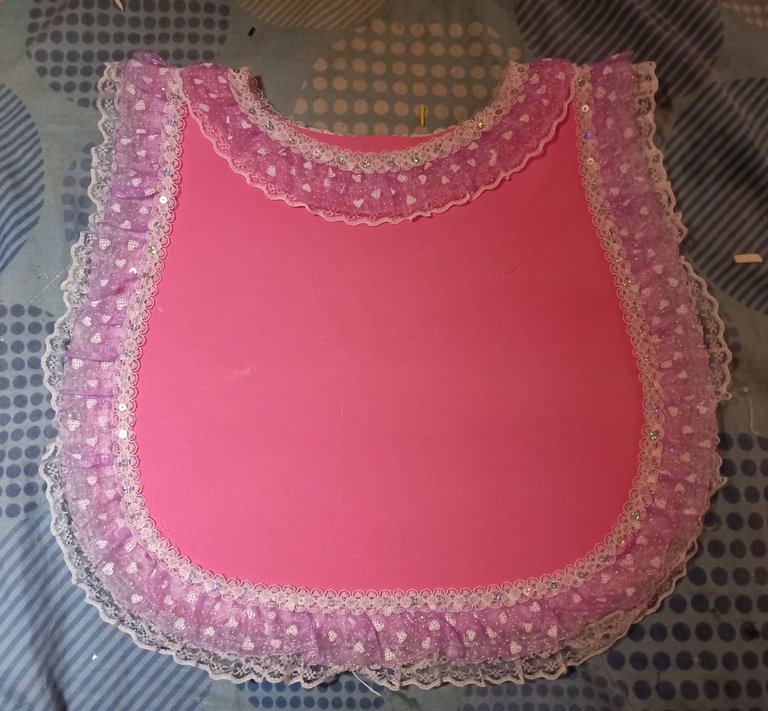 Para adornar el centro del mandil, marcaremos las letras moldes sobre el foami fucsia, hasta obtener las siguientes palabras: " Viva la Educación Inicial".
To decorate the center of the apron, we will mark the molded letters on the fuchsia foami, until we get the following words: "Viva la Educación Inicial".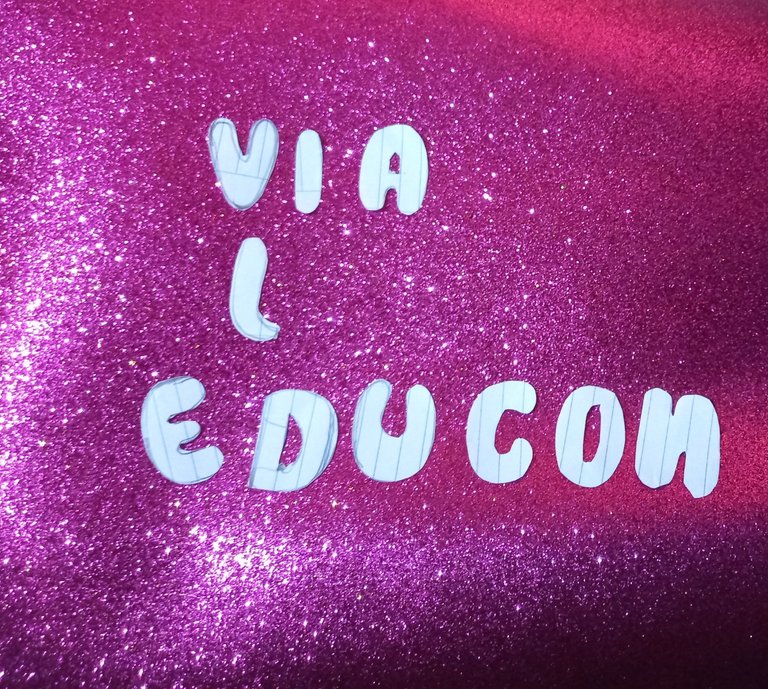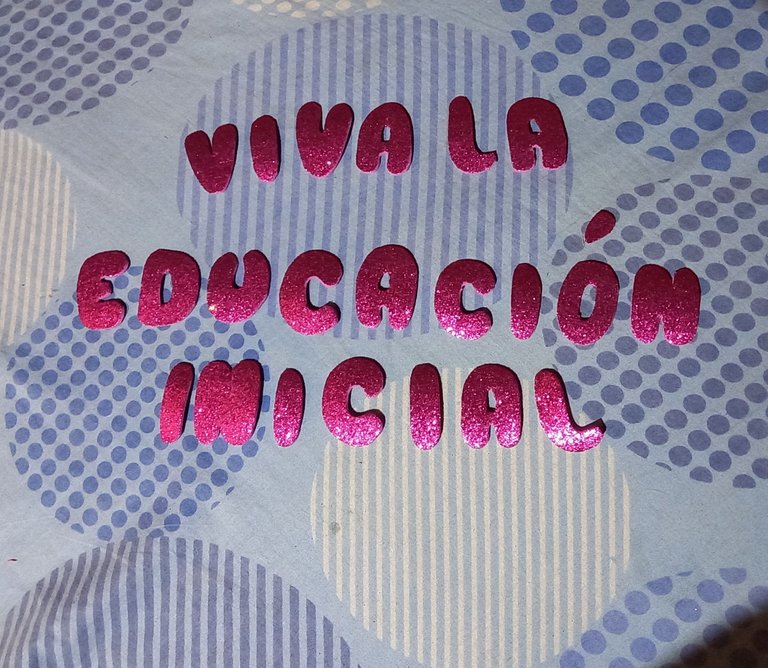 Ahora, pegaremos las palabras en el centro del mandil y entre ellas pegaremos cualquier otro adorno que tengamos en casa, que sea referente a la educación en este caso yo elaboré una escuela en foami, además de unos números y vocales.
Now, we will glue the words in the center of the apron and between them we will glue any other ornament we have at home, which is related to education, in this case I made a school in foami, as well as some numbers and vowels.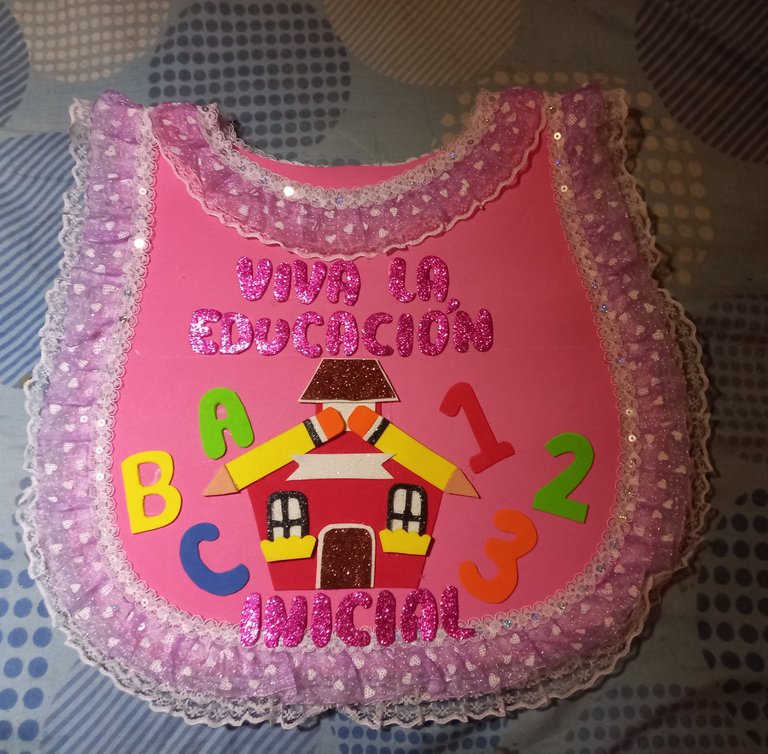 ¡Veamos el resultado amigos!.
Let's see the result folks!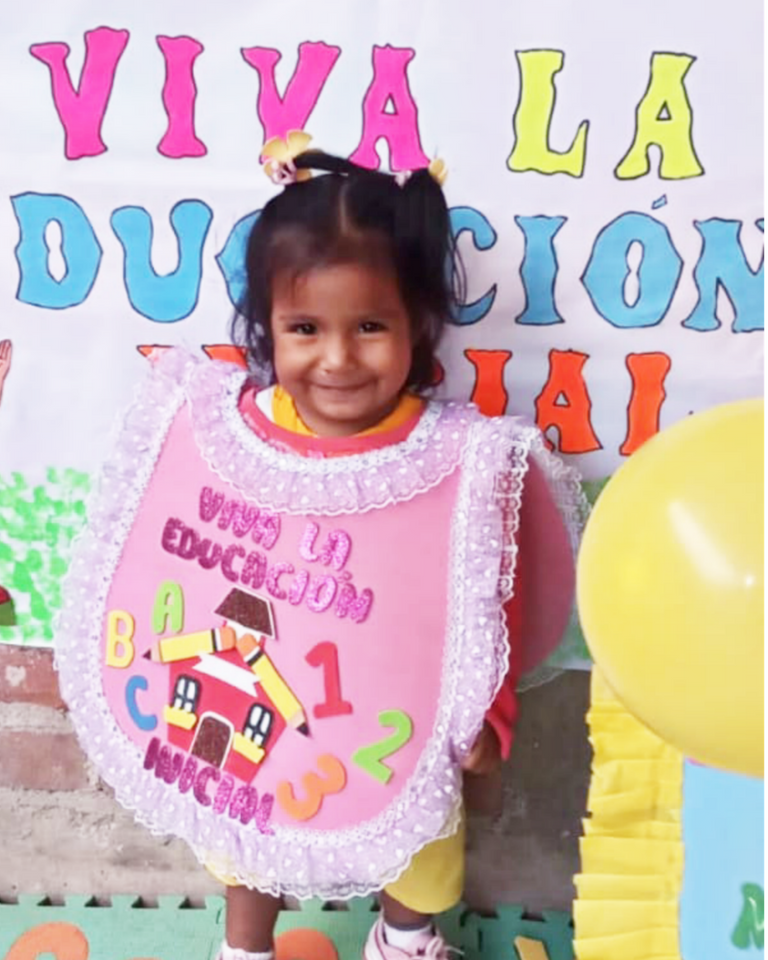 Y así esta manera podemos hacer un hermoso mandil Espero que este material te haya gustado y sea de Gran utilidad será hasta otra oportunidad. Dios los bendiga mucho.
And this way we can make a beautiful apron. I hope you liked this material and it will be very useful until another opportunity. God bless you very much.