My Son is also homesteading on Keystone lake shores close to me. He has more dirt to move to get on site, so he decided to protect both our backs; and bought a Large used skid steer, that we can fix and use.
It is a beast;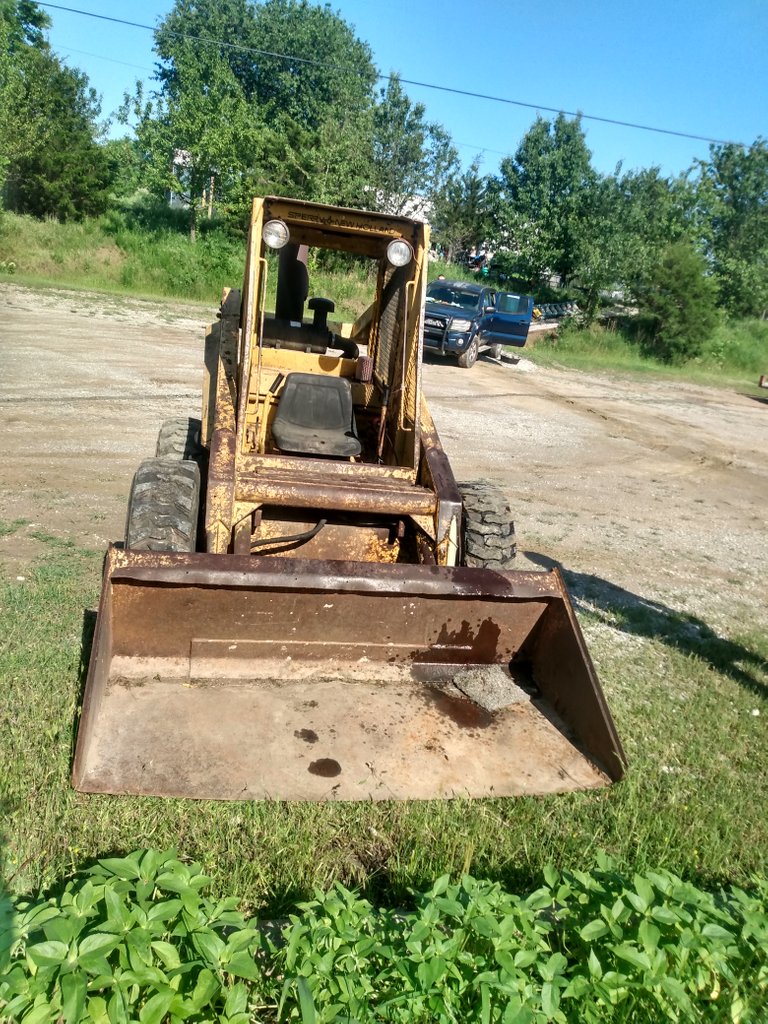 Significantly larger than the bobcat skid loader he first looked at, at about 3 times the size; at 6200 pounds!
This is an over 3 ton machine: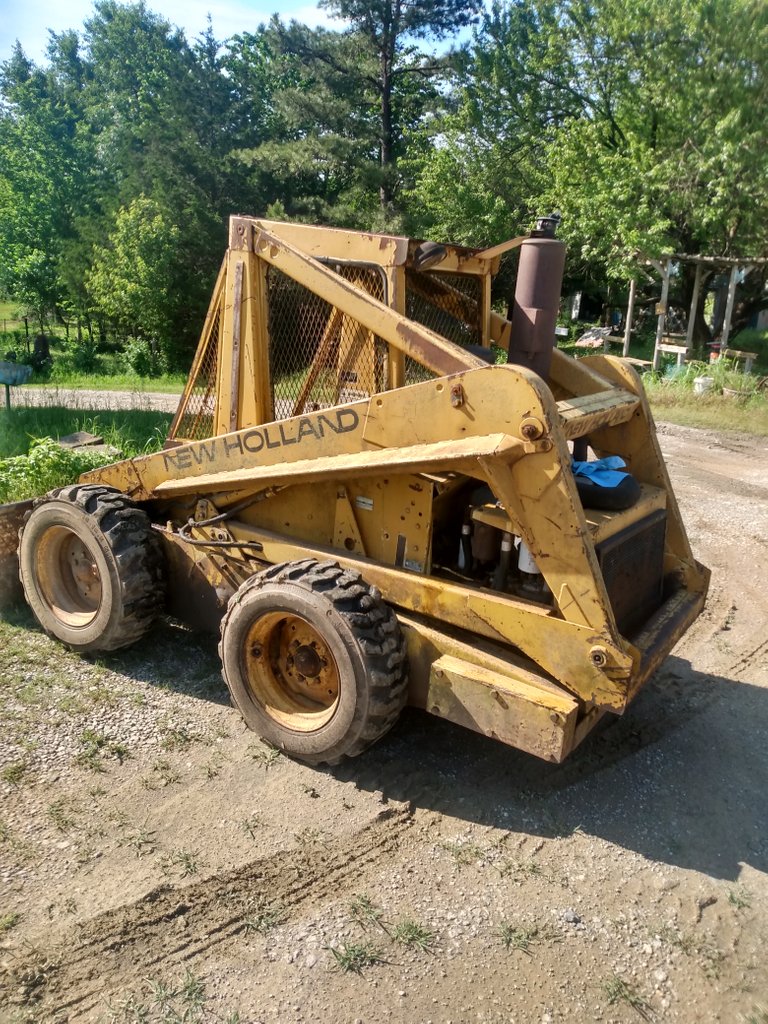 She has a 50 horse power air cooled diesel, that has a significant hydraulic leak in a hose. The leak was Not so bad that we weren't able to load and unload the unit where we can repair it.
This is the first full rated load for my dual axle trailer: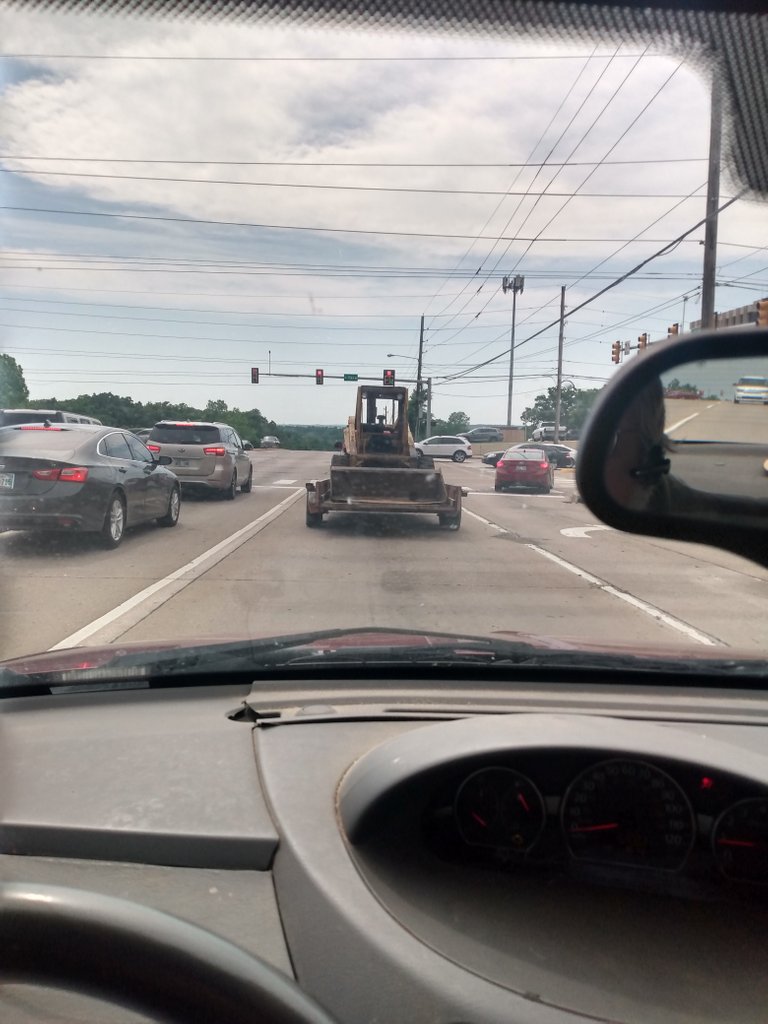 She tracked well on the road, in rush hour traffic of course!
I followed the trailer, because the taillights are out: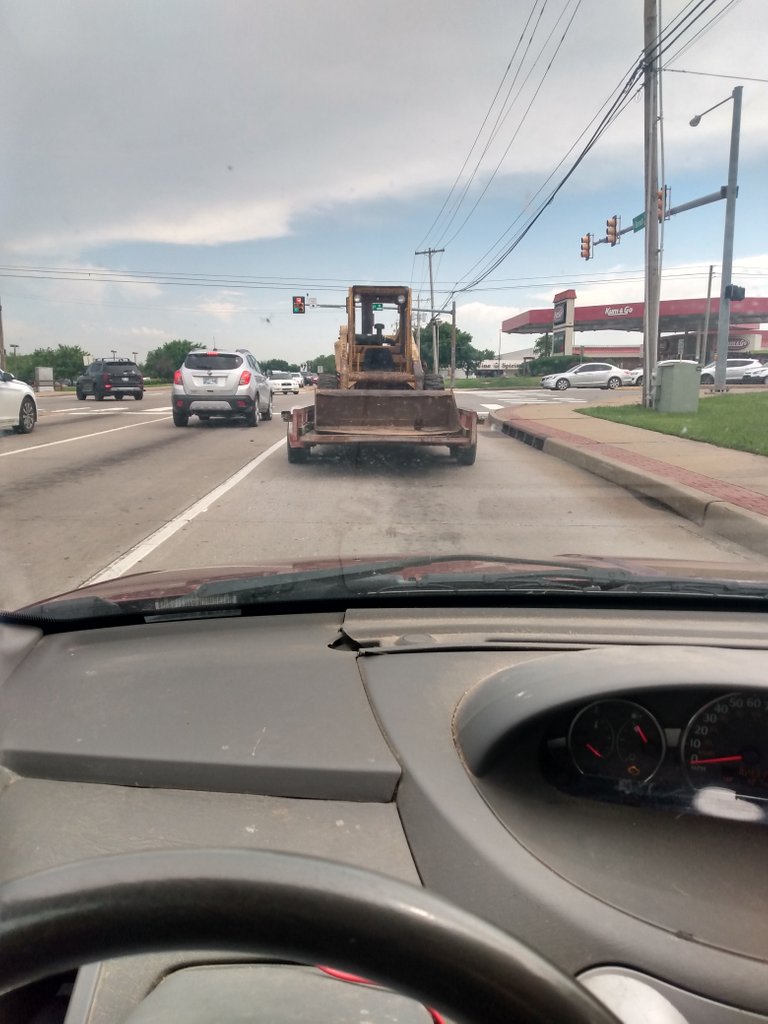 I loaned this new trailer to a man from church, and he almost destroyed it! I have been rebuilding it for two years so far....
This trailer is a car carrier: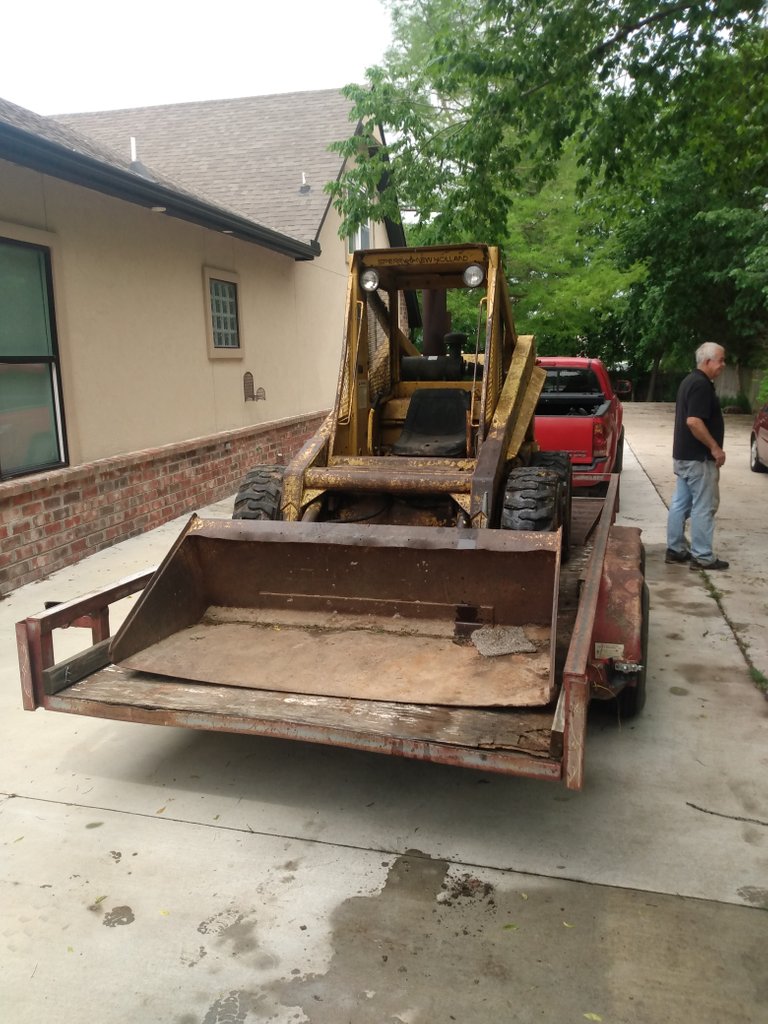 We filled it up entirely with skid steer! This bucket is 5 foot 7 inches wide, so it will move some serious dirt; almost had to raise the bucket to load her up.
The clevis pins in the controls are worn: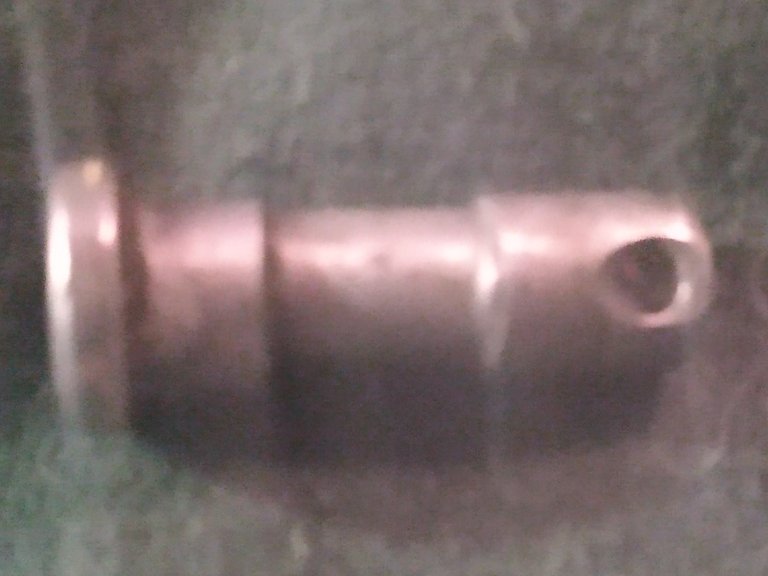 I will need to machine out half a dozen of these (without the worn steps, LOL) out of some 01 tool steel or drill rod. While I make these, my Son will pull all the hoses; because of one started leaking, the rest are close! He will replace the lines, while I rebuild the controls.
But she sounds strong on the diesel, and the hydraulic system is quick and quiet, in spite of the leaks.
We will build two driveways and a house foundation for him, and I'll use it to help with the wallipini greenhouse! I might even use it to level some land, and fill some raised beds the lazy way....
But she is purchased and moved (mainly my task since he was at work); and ready for some TLC repairs!