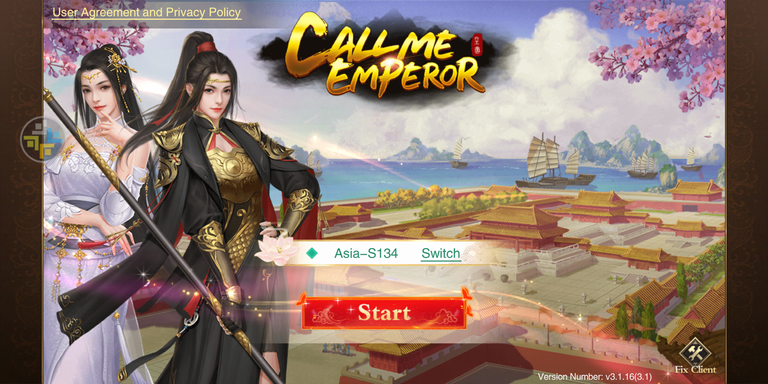 Hi guys today i wanna write about this game, Call Me Emperor.
I was looking in the Play Store on what game to try next and somehow this game was in a really front page.
I actually try a game called Be A King before and its a similar game with this Call Me Emperor, but i have never ever try Call Me Emperor before.
So i got curious a bit about it.
Luckily, when i downloaded them they just launch a new server for Asia in that day.
So it means i joined a new server with new people too.
It means everyone more or less in the same level.
If i join in a old server, i might be doomed because the level of the player must already so high that i have no chance to catch up with them.
The server where i am in are Asia - S134
Since the game is pretty complicated, i cant explain everything in one post because it will be too messy and i think the reader of thia post will get more confused.
So i will write about every part or the room that this empire have.
Ofcourse, there're other palace or places that i cant show yet since its not opened up yet with my level as to this very minute.
So i will share the news about my progress in this game alongsidr with the unlocked place.
This is such an addicting game, and this mean something because i am someone that doesnt know how to play game.
This is suit for people that doesnt really like having difficult game and just raise our people and property in our own pace.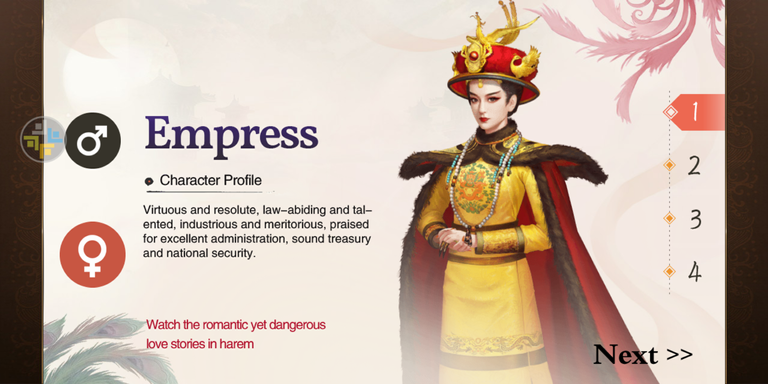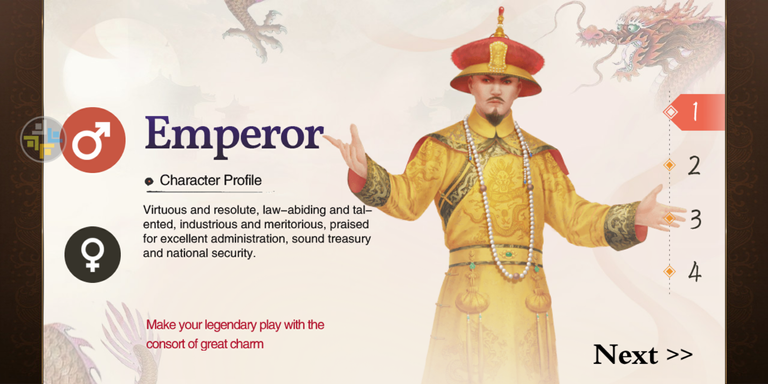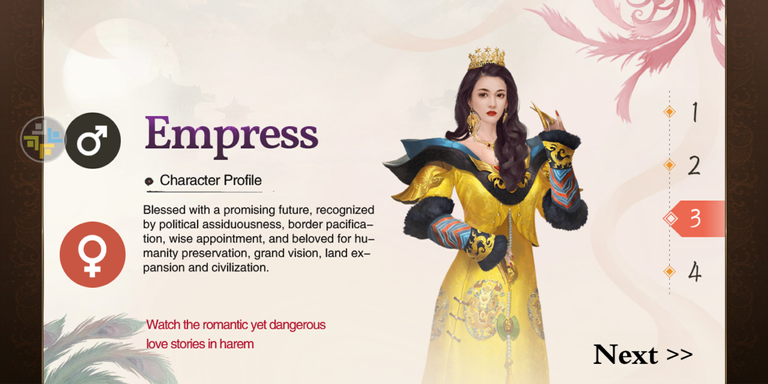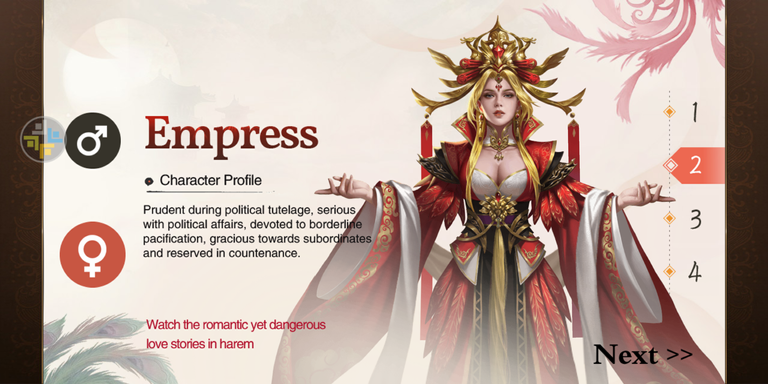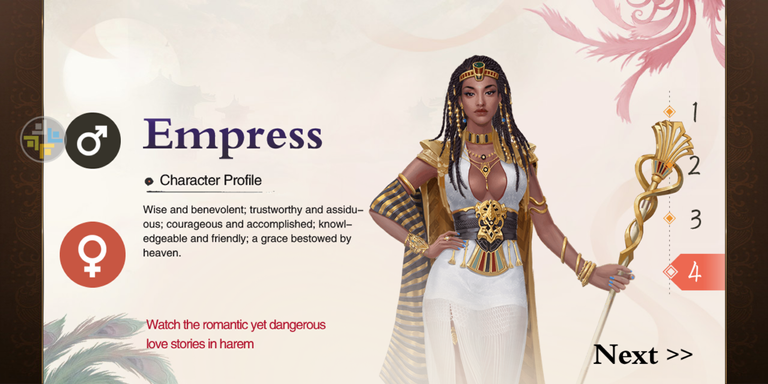 So this are the avatar that player can choose.
They have four different Emperor or in my case, Empress.
Since i choose a female genre, i will use the empress.
I choose the number 2 empress as my avatar.
Her fashipn just a bit too much but honestly i just pick her randomly.
I think i should have choose the calmer looking empress tho.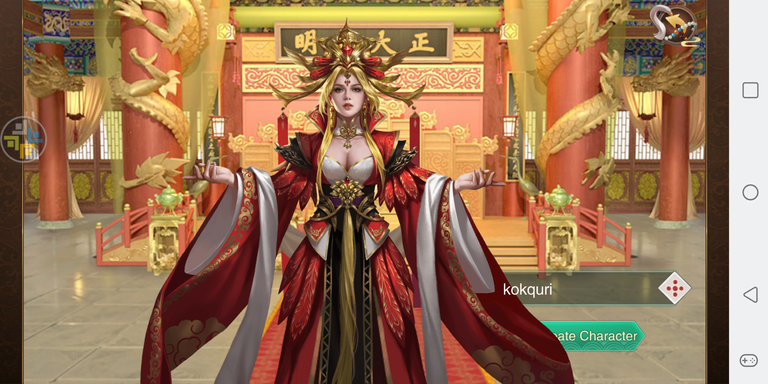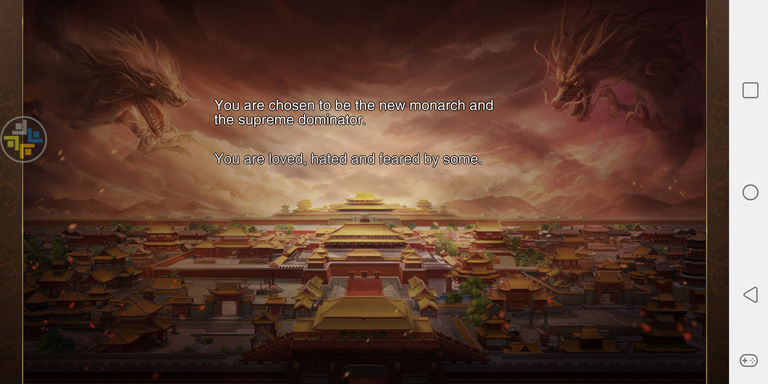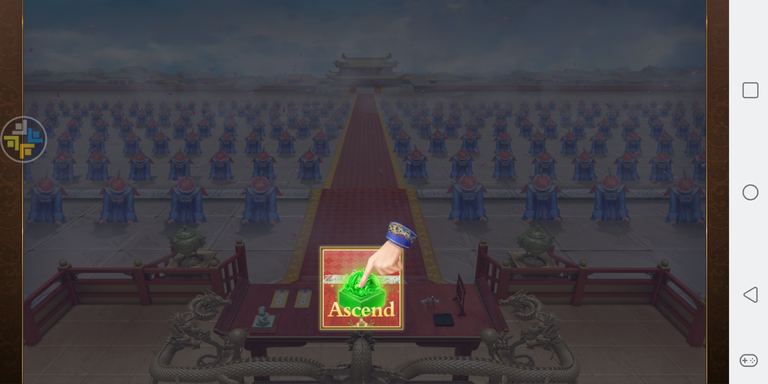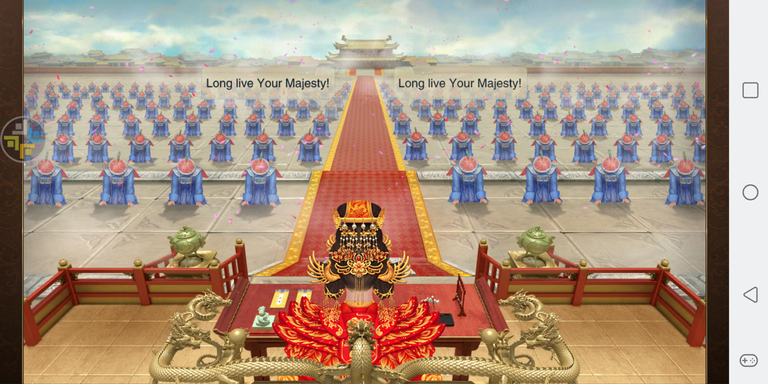 They showed a scene where i got ascended to the throne.
This is such a cute scene.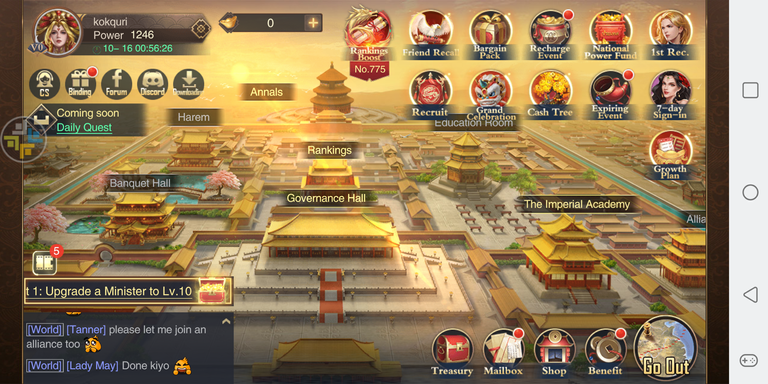 This is the empire, and as we can see they have many different palace there: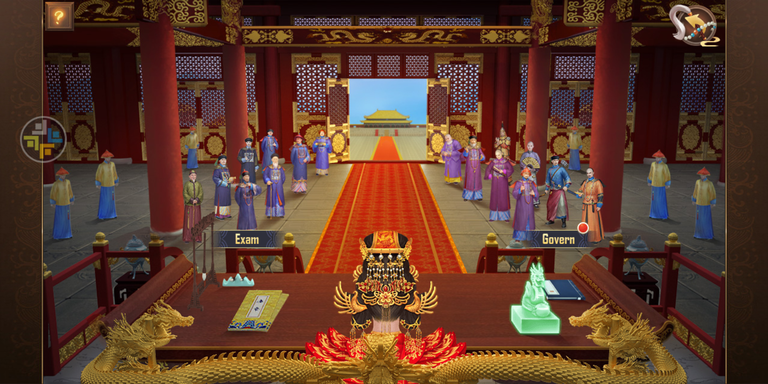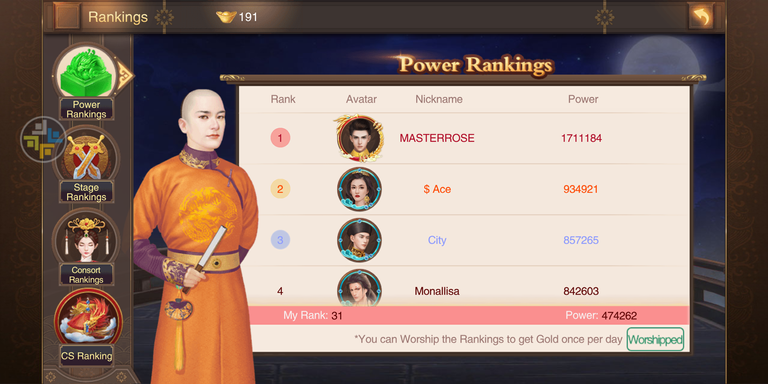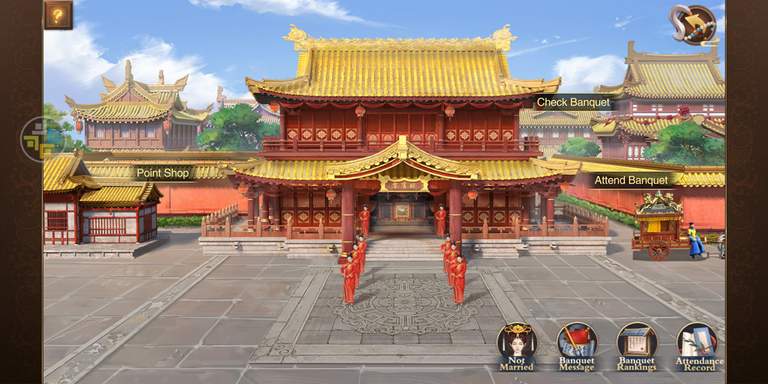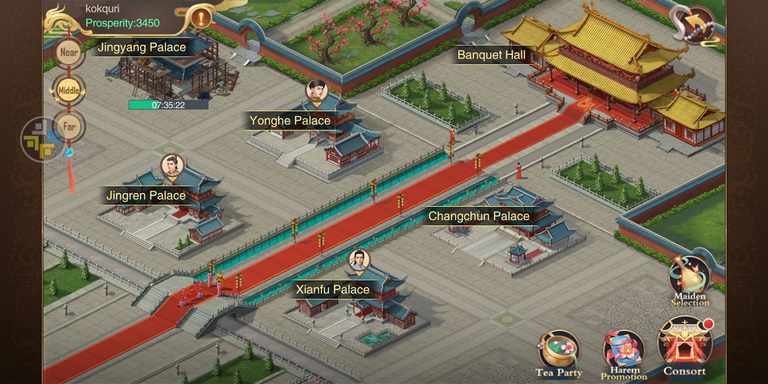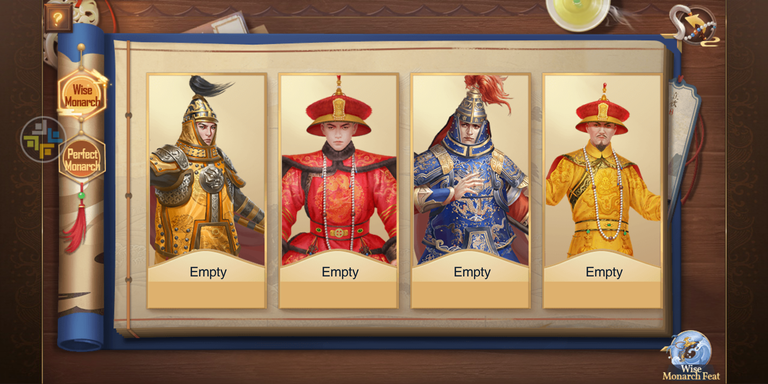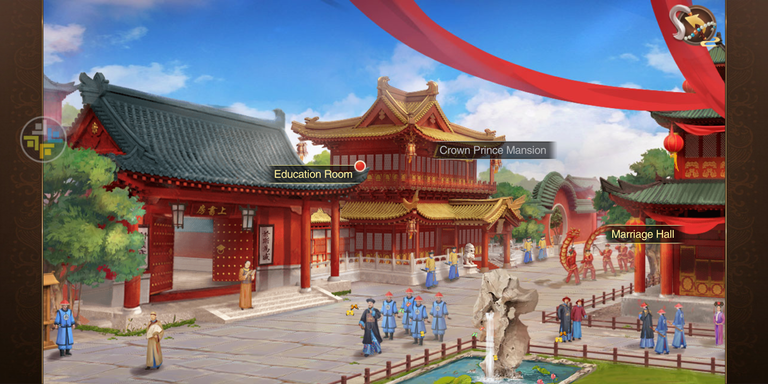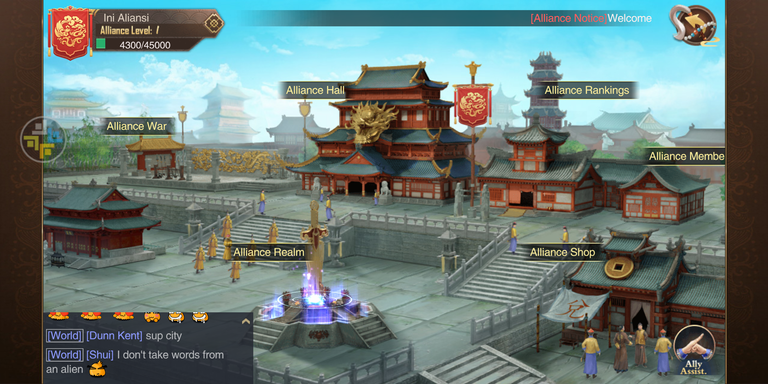 The Outer Part Of The Palace