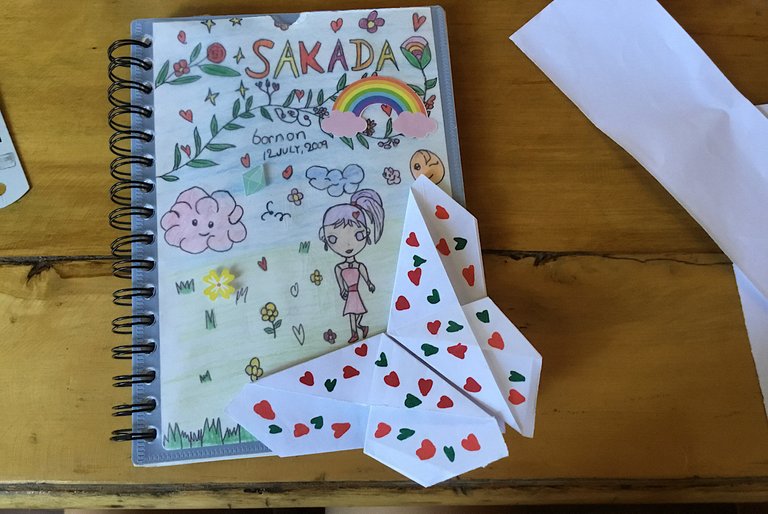 I never enter ASEAN Hive's challenge but this week challenge is my favorite. I want to share a butterfly bookmark that I just learned.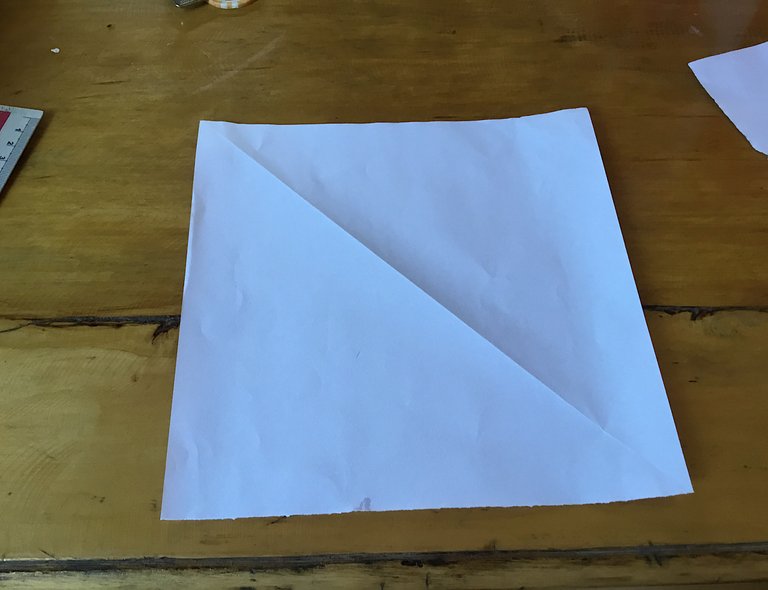 I want to make a post for ASEAN Hive challenge. This week challenge in paper crafts and I love to make stuff with paper. I didn't make any post about origami for a very long time because I don't have any paper for making them. A few days ago my friend gave some papers. I thanked my friend for the papers and my dad for the challenge. First, you need a square paper about 20cm on each sides.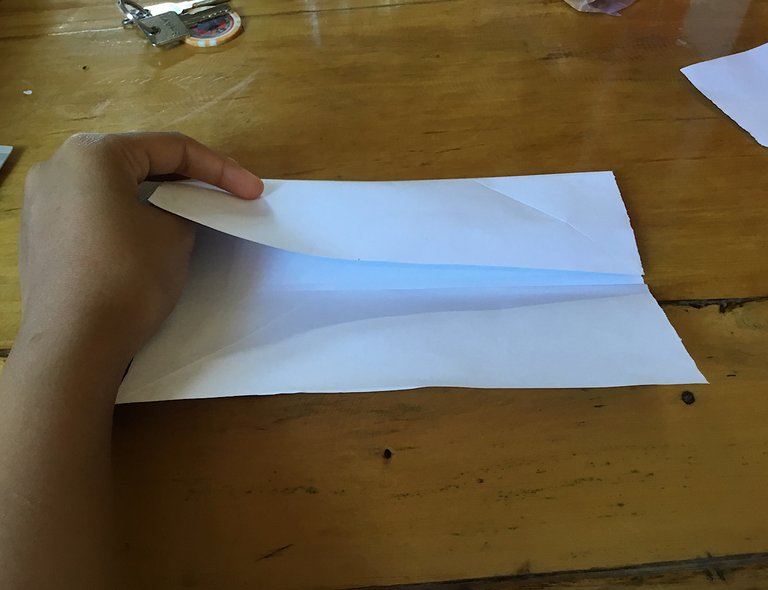 Then you fold the paper in thirds. Then unfold it but first I want to make something else but then it is too hard so I changed mind. Then I find something else more interesting.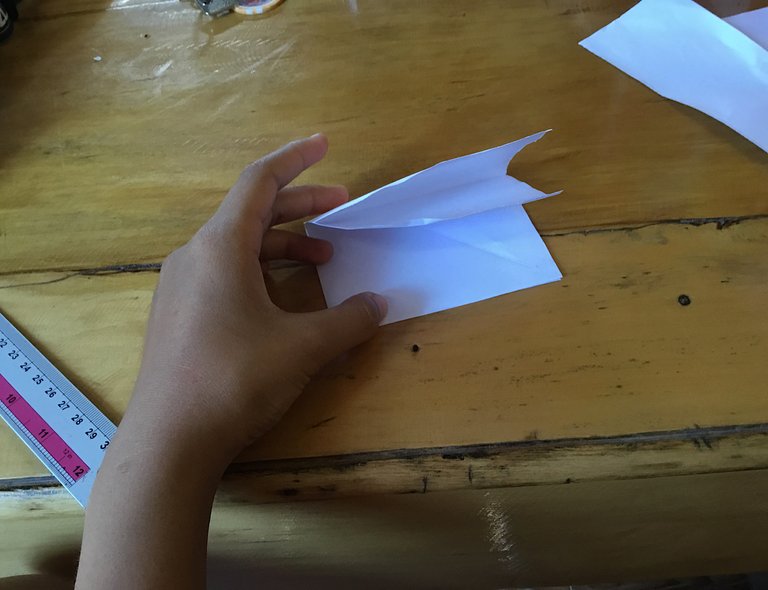 After that you have the cut or tear one thirds of the paper off. Then fold it in half and the fold the paper in half again. Sorry, if I didn't make it clear because I'm not very good at explaining things. I try to learn to explain things and it works a little.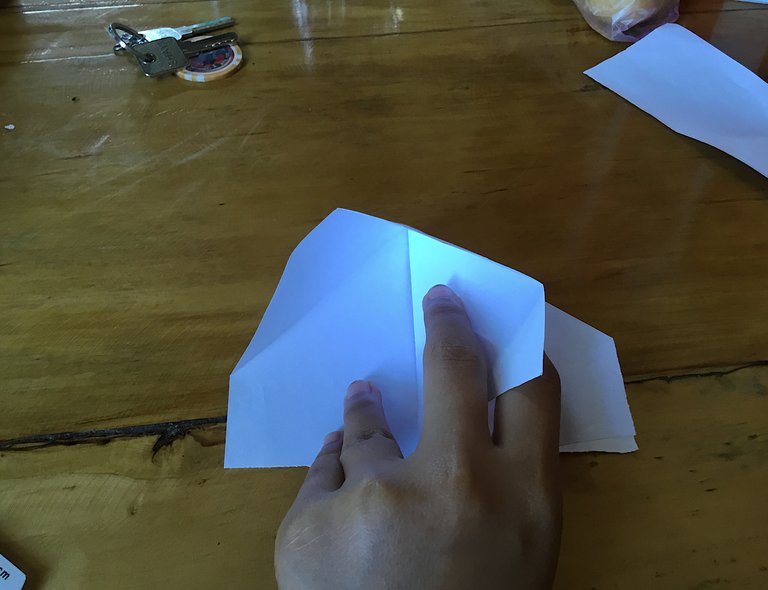 Then unfold of it but now all the way, then tuck the corner of the paper in like I did in the picture. You have to do it on both sides. It is a little difficult for some people to tuck the paper in the right way. I did it wrong a little.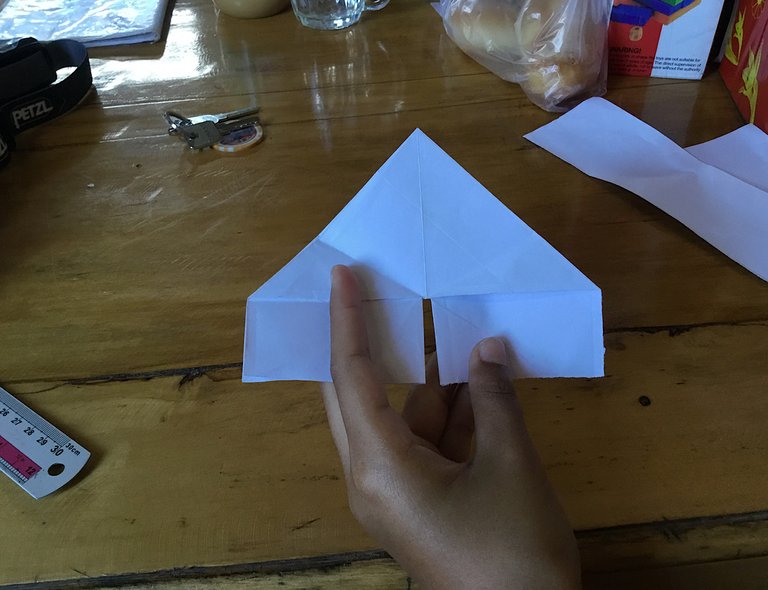 After you are done, you have to fold the other way then you get this. I also put the video that I learned from on the bottom of the post if you don't understand me.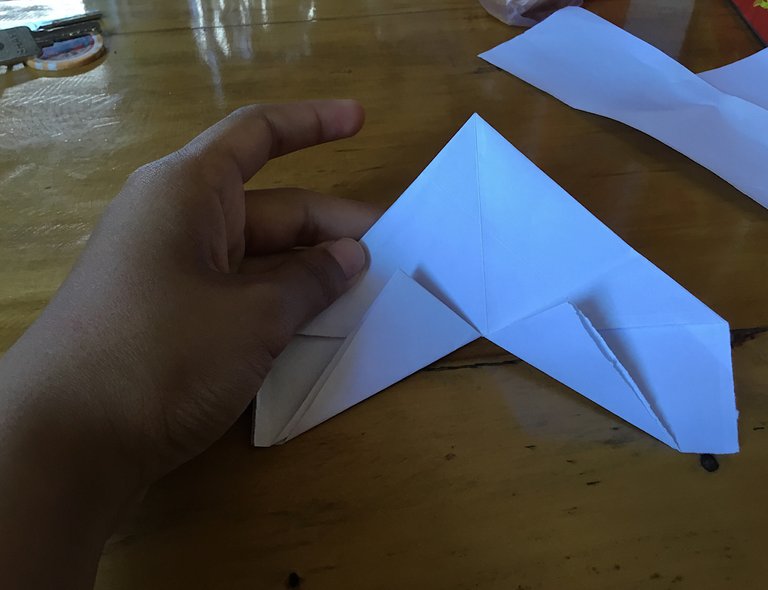 Then fold the corner of the paper unto a triangle shape like I did in the picture. Don't worry if the triangle is not the same.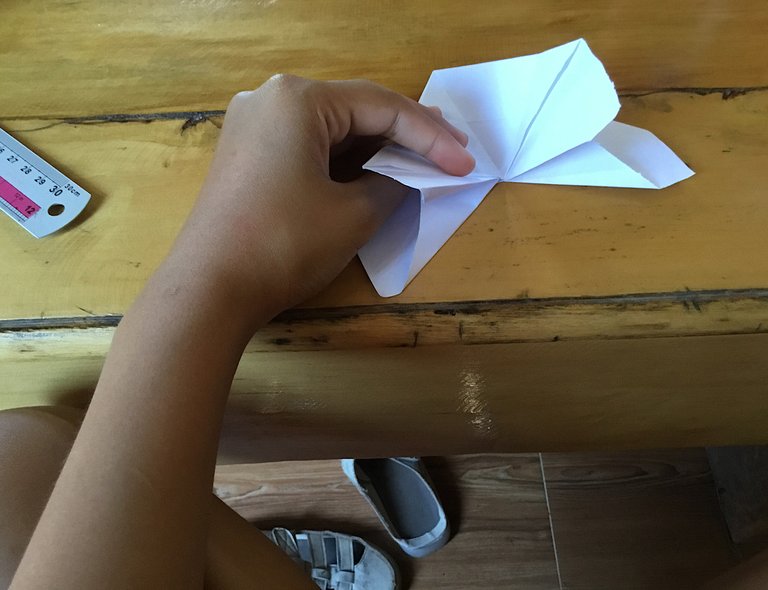 Then you have to unfold both of the triangle and then tuck them in. After that you have to unfold both of the paper and make its wings. Then it is done but mine if not very good.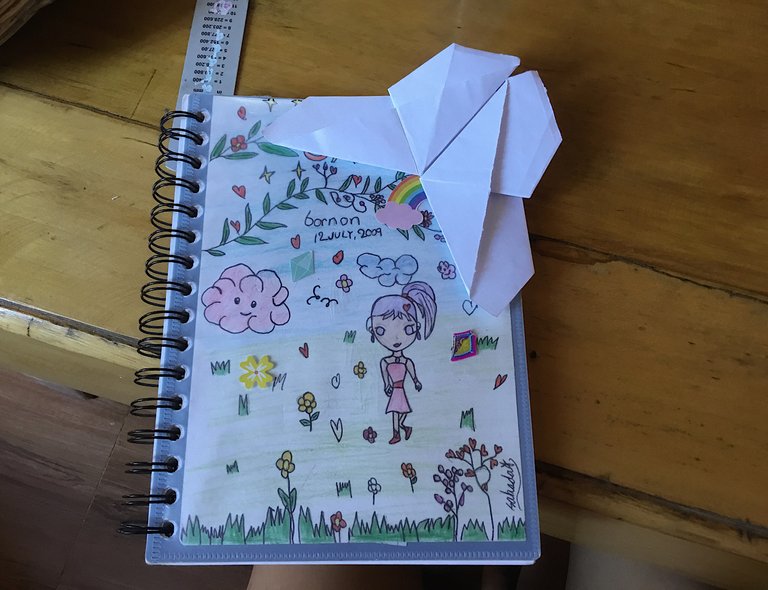 Then you have to turn to the other side and you will see a place that looks a bit like a pocket. Then you just need to put it to the page where you want to put it. If you paper is colorful, you don't need to do anything but if your paper if white like mine, you can add some drawings. I added some hearts and that's it. I hope you like it.

CLICK HERE TO JOIN HIVE AND START EARNING CRYPTO LIKE US