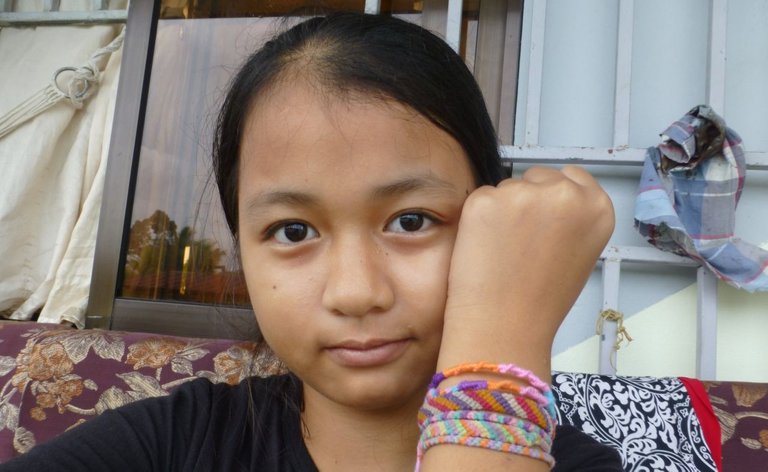 I made a Friendship bracelet and I want to share it with you. This style is one of the easiest ones and it is the second style I know how to make.
---
🙏 Keep That Promise 🙏
---
     I promised that I will make a post about how to make bracelets if I know how to make more styles. I just learned it a long time ago but I forgot. My sister reminds me about it. Thanks to my sister who reminded me about this. My sister now also knows how to make bracelets and I think she will do better than I am. Well, if you want to know how to make a new style so why not check it out.
STEP 1

     First, you need cotton treads. Then you need to cut the treads as long as you like. Then you put all the treads together and tie a knot.

STEP 2

      Next, you need to put it somewhere that it can stay still.

STEP 3

     Then you need to take one of the tread and keep the other treads together. Next, tie as many knots as you like with the same tread.

STEP 4

     This is what it looks like when you tie a lot of knots with one tread.

STEP 5

     Next, you need to choose your next color an keep the other tread together.

STEP 6

     Then you need to tie knots like we did in the first one.

STEP 7

     Then you choose another tread and tie more knots.

STEP 8

     You have to do it until you think it is long enough.

STEP 9

     Then you have to tie another knot on the end of your bracelet.

STEP 10

     Then you can make leave it or make some style like the one I did.

STEP 11

     Then tie it to your hand or you can give it to your friends. I will teach you more if I learn know more styles.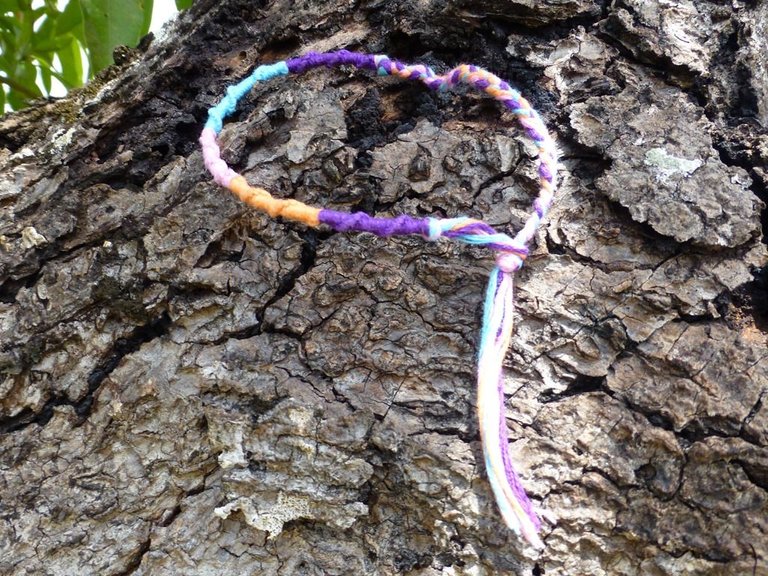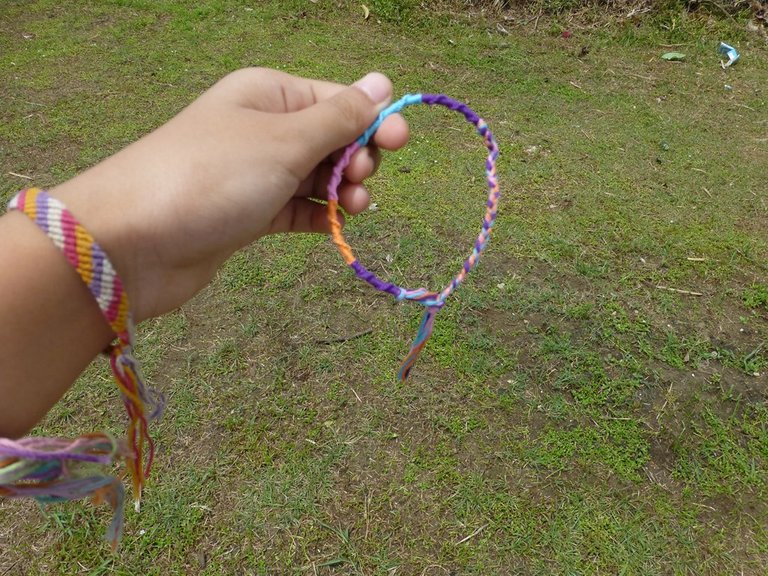 CLICK HERE TO JOIN HIVE AND START EARNING CRYPTO LIKE US