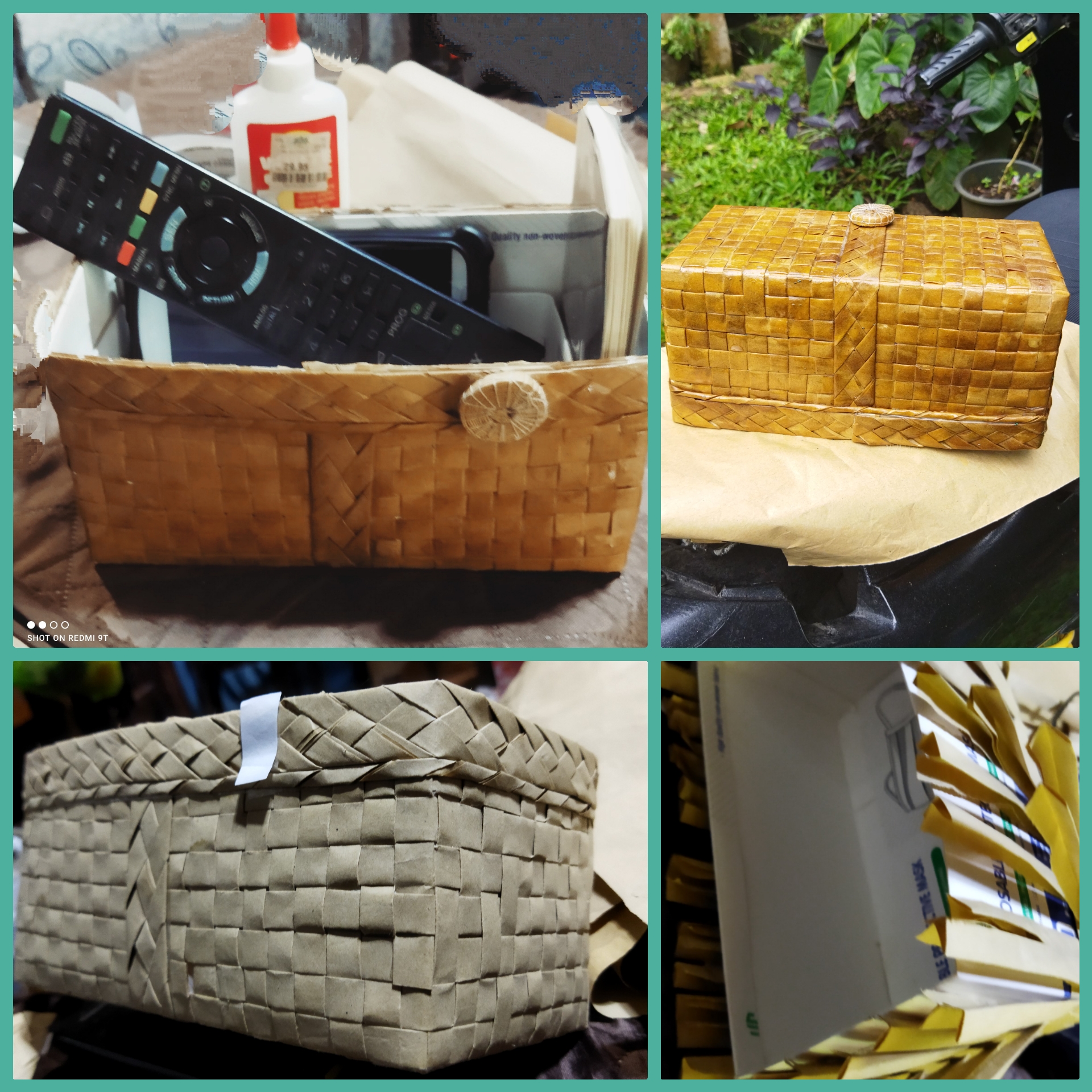 Hello everyone! Have you noticed that a lot of mask boxes are being thrown away due to high demand of mask supply? Well, I have something good for this.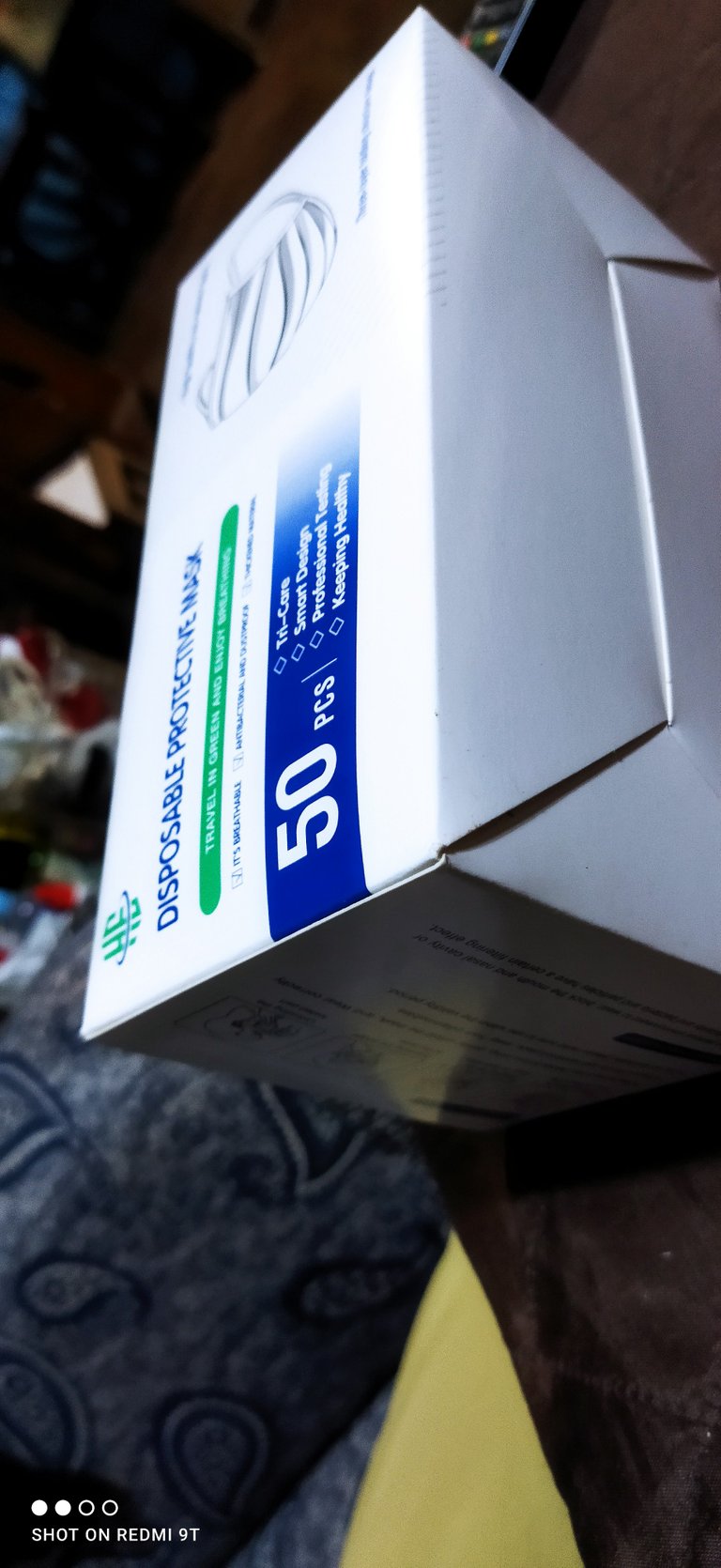 I planned to make an Organizer out of this empty box which is about to land to the trash can! It's been a repeated act one after the other.:(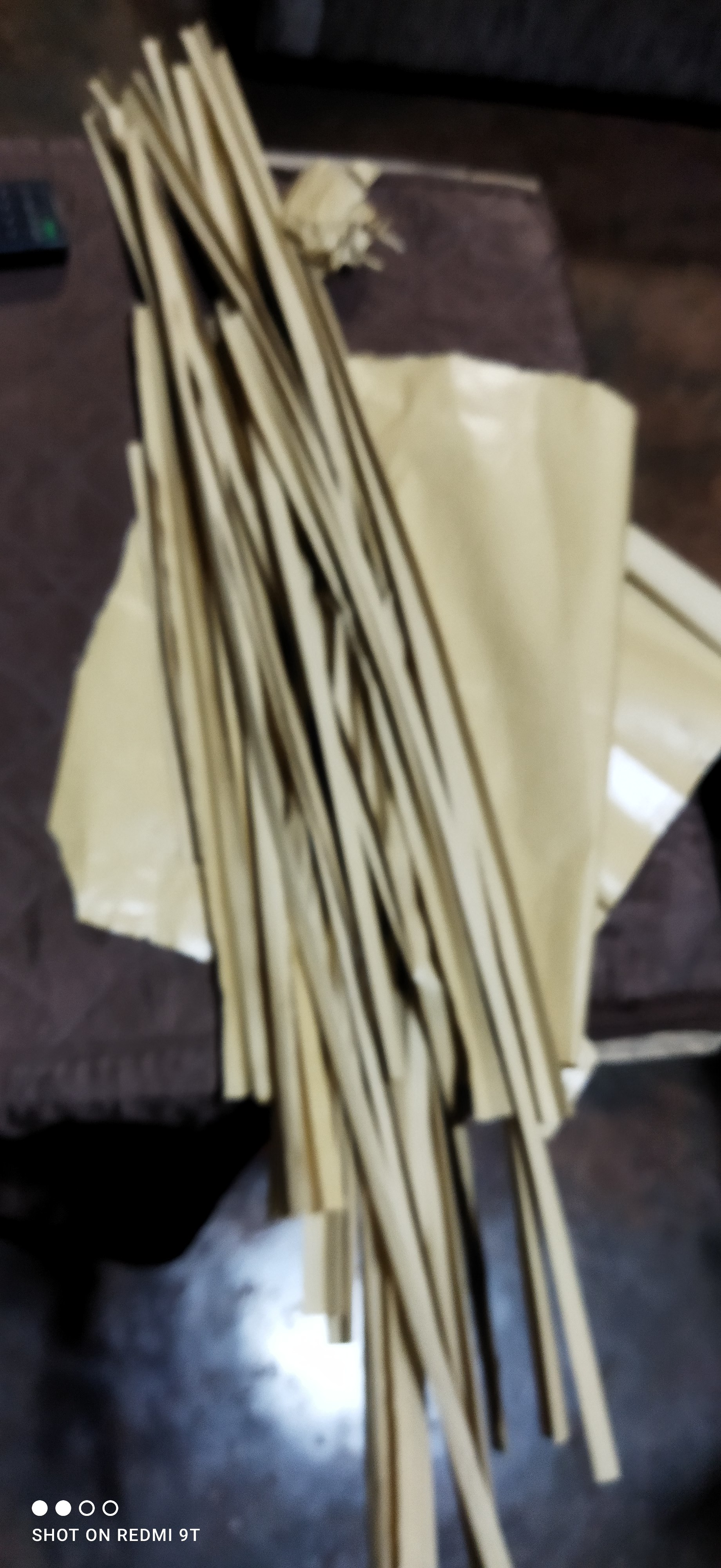 Doing the usual process, I only needed the used paper lining, and the double-edged tape. By the way, you can use your glue and used notebook papers for this. I used the tape because it's more neat and easy to use and it so happens that I had lots of adhesive wallpaper linings when we redecorated my granddaughter's wall in her bedroom and that was a lot! Well, this one is only half of one piece which means that I have something bigger in mind on my next project.:)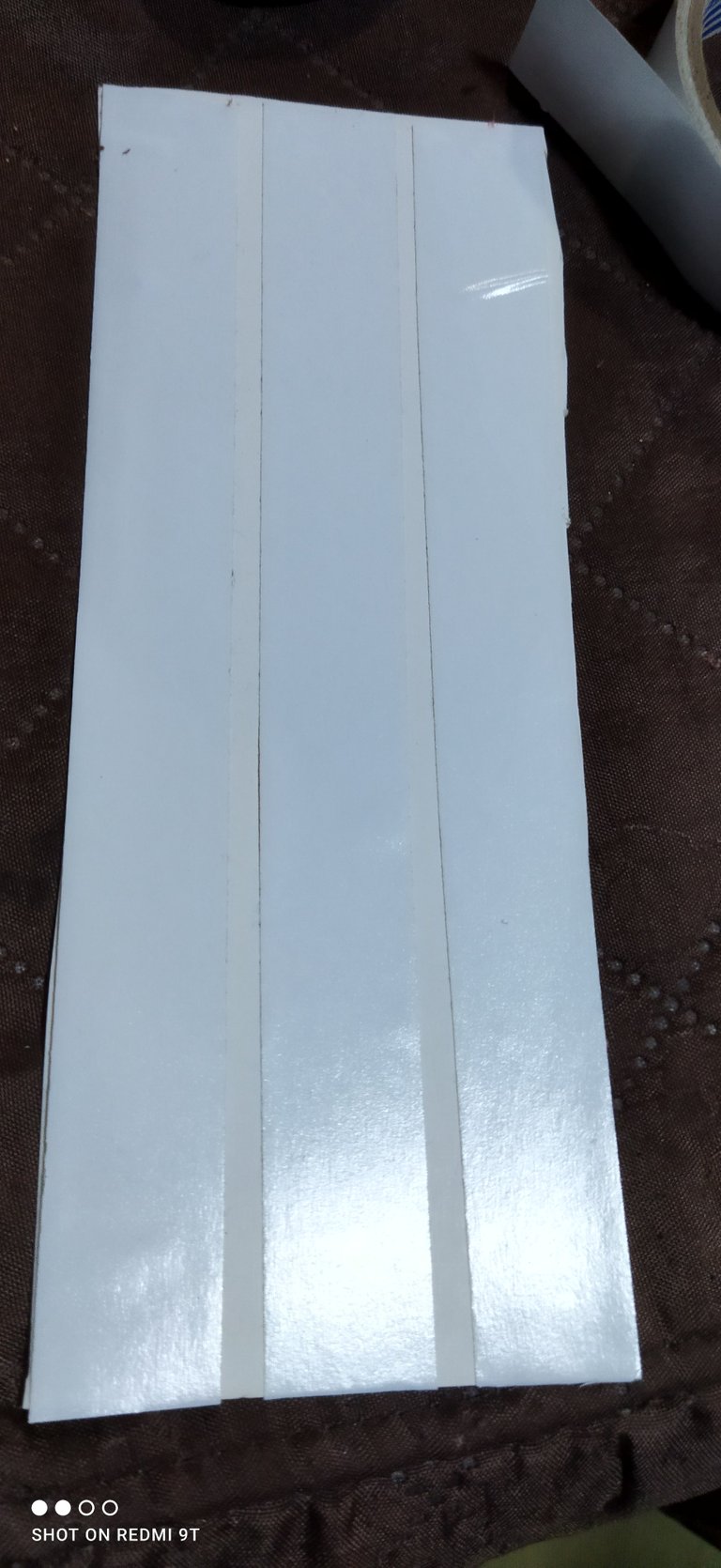 I covered the base with this tape first for durability.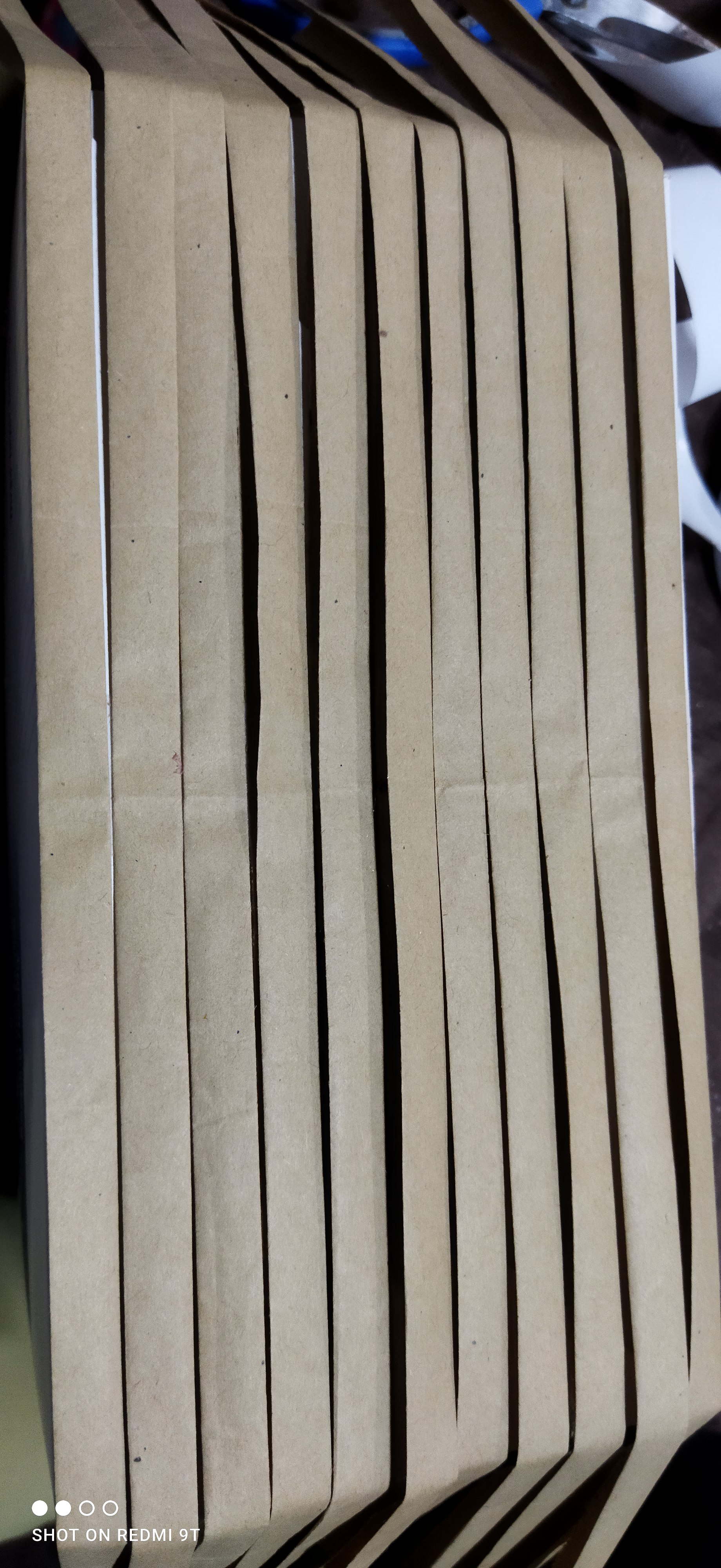 I started weaving at the center of the base going upwards. It's similar way of making a basket wherein you start from the bottom.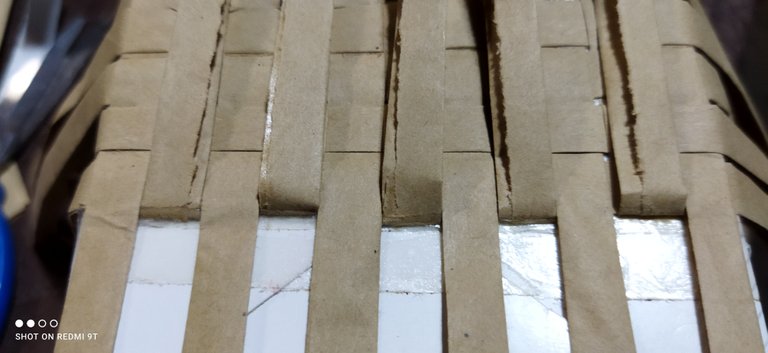 Take note that the width and size of the strips should be consistent for uniformity.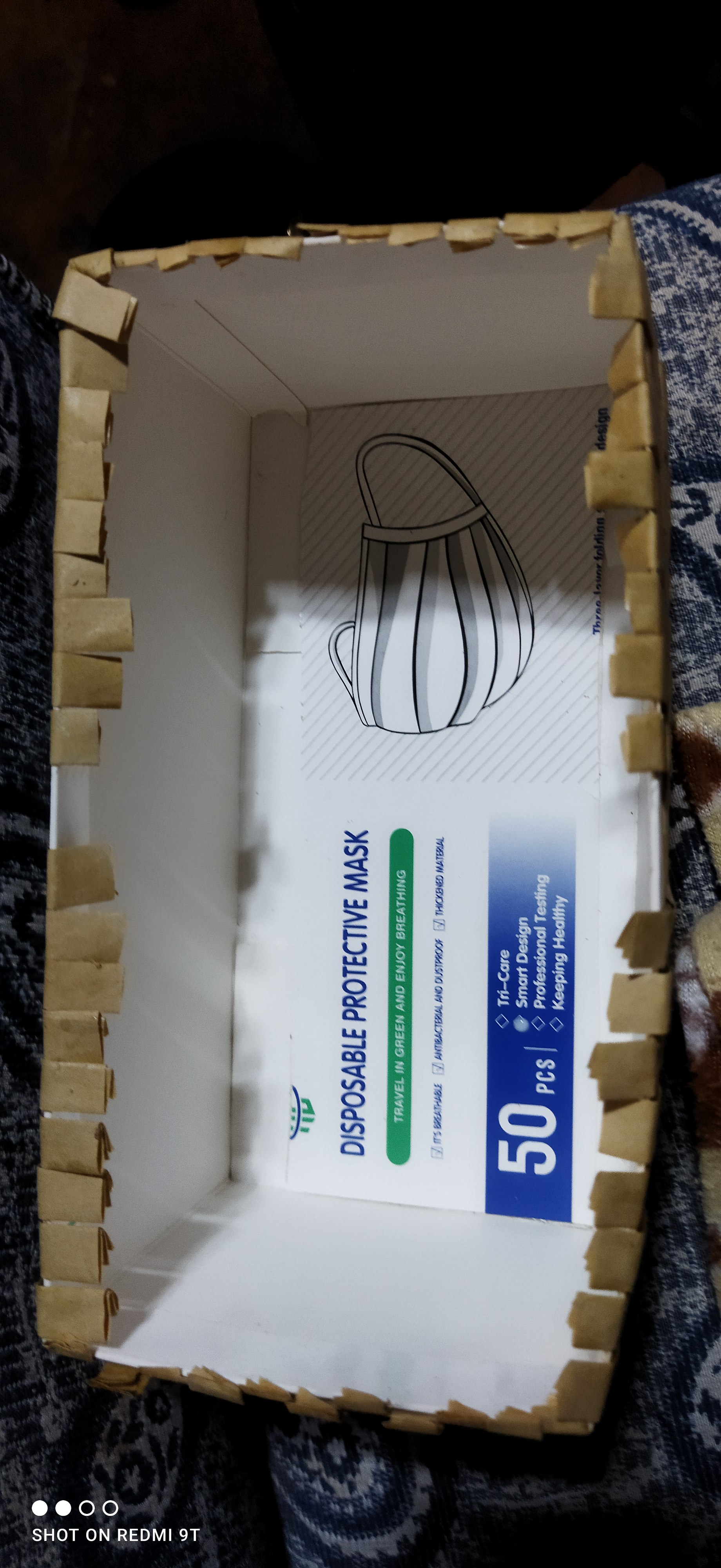 Once the base is done, it's time to do the vertical weaving around the box.
Weave and twine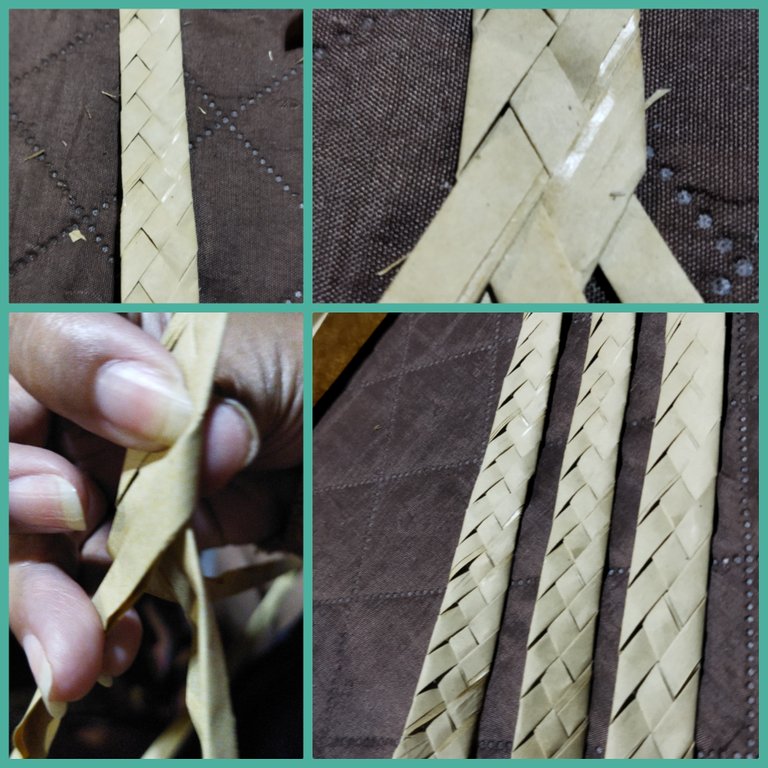 Instructions:
• Make 4 strips in equal length and sizes.
• Divide by two in alternate position.
• As shown on the above photo, fold the first line over the other.
• On the other side, fold the strip backwards and over the next.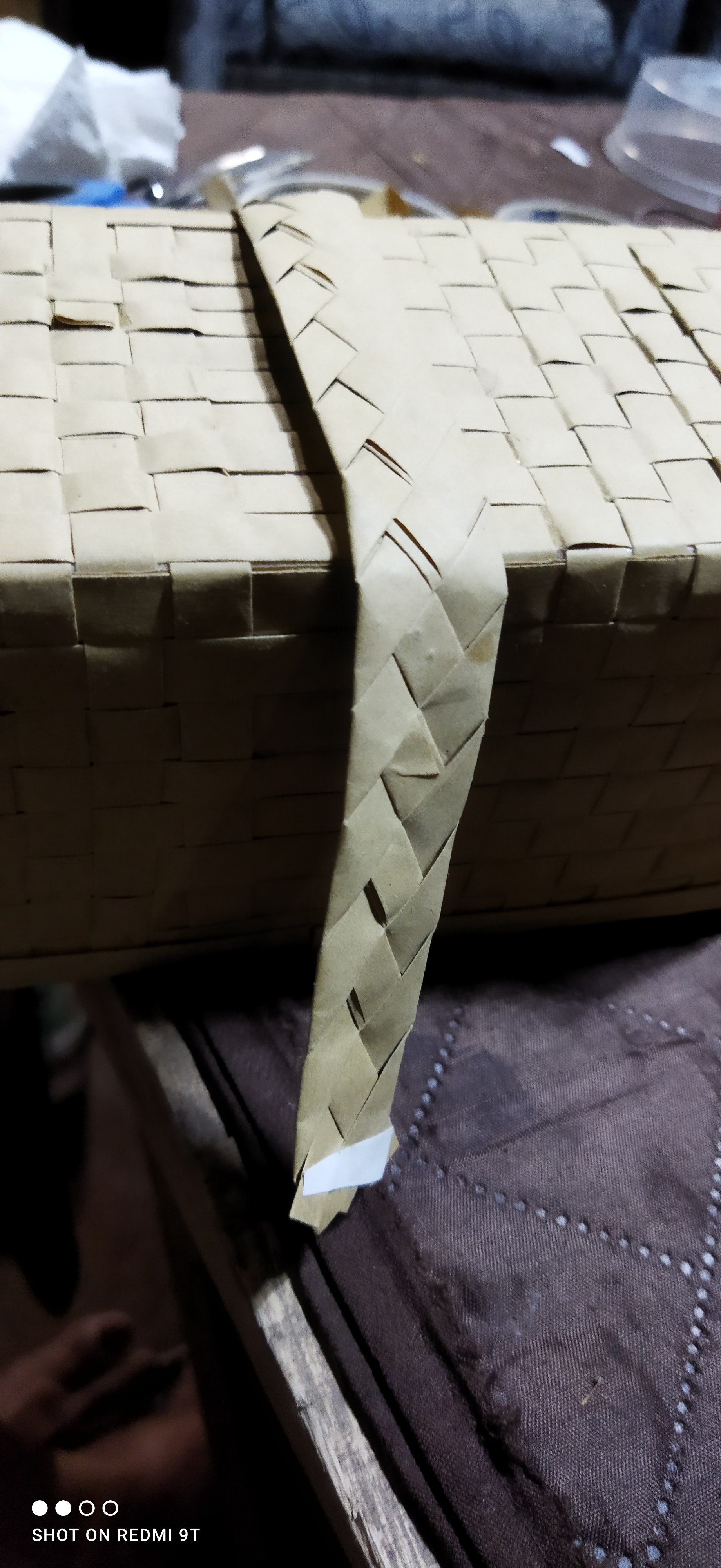 The strips now looked like a strap. I used the tape and pasted the straps at the center.
Then sideways. You can see that the box has come up by to something nice and beautiful! Since there's still a remaining vacant tape below, I added a thin strip and rolled it to fill the gap. It turned out nicer to look.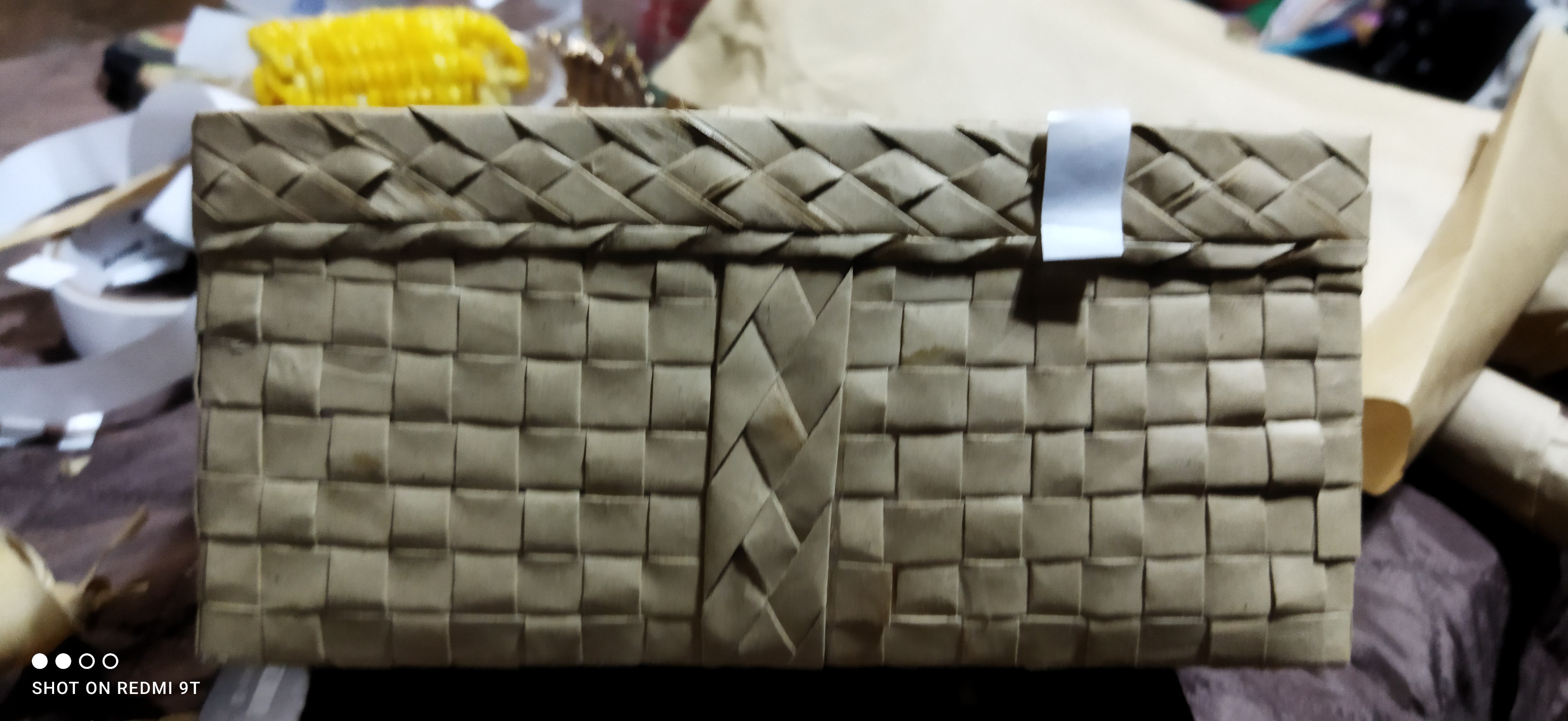 See that, it looked authentic!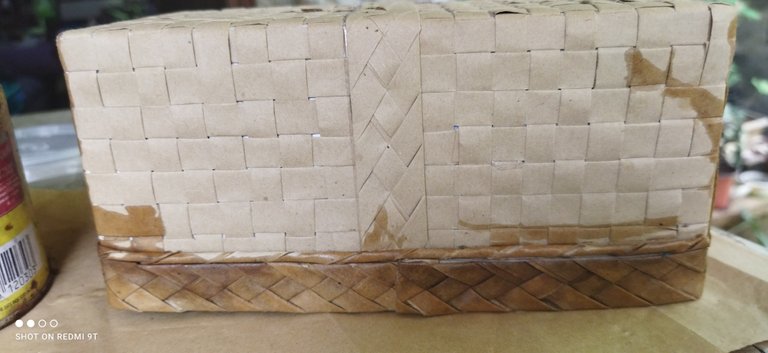 Varnishing
Applying a plastic varnish over the finished product will enhance the beauty of the box. It will also prevent the paper from rotting easily.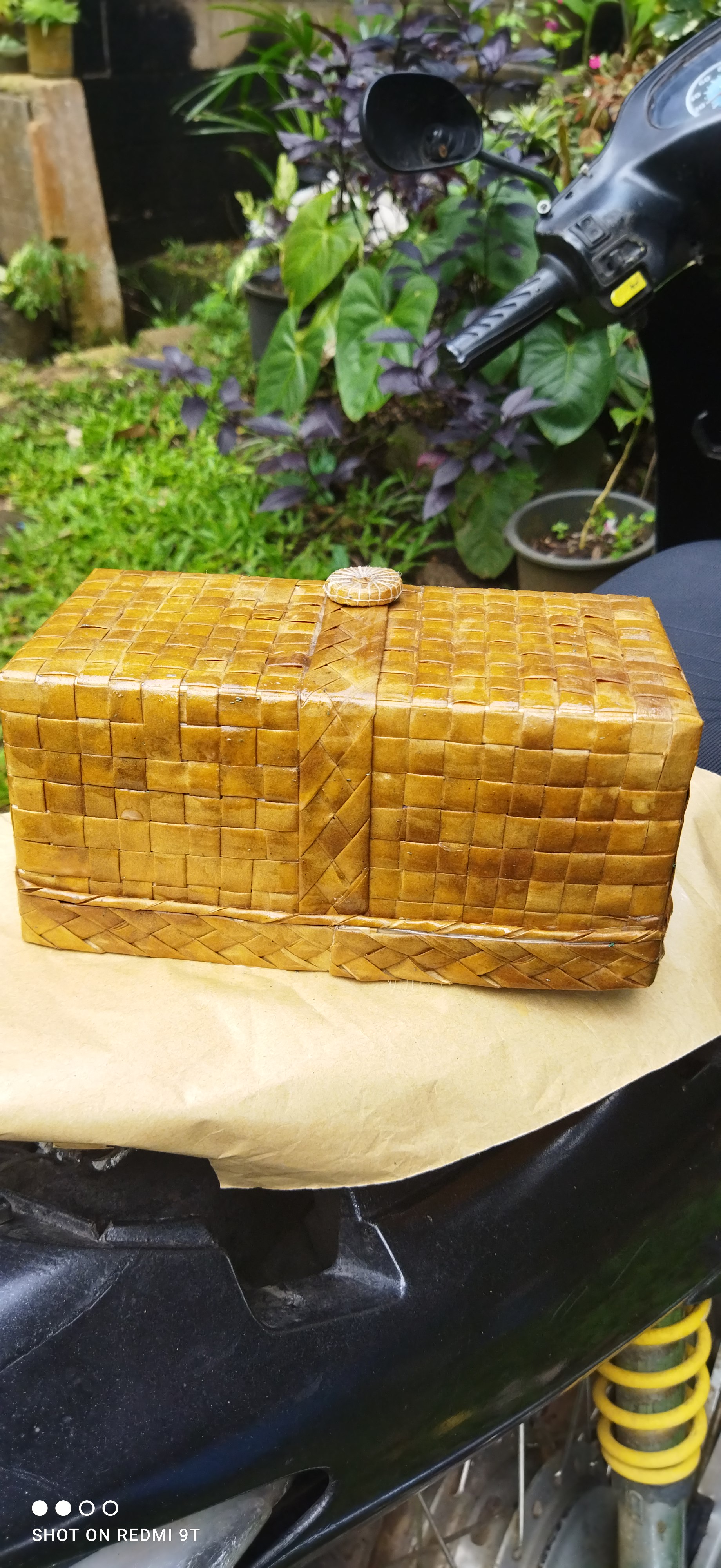 I let it dry under the sun for few minutes.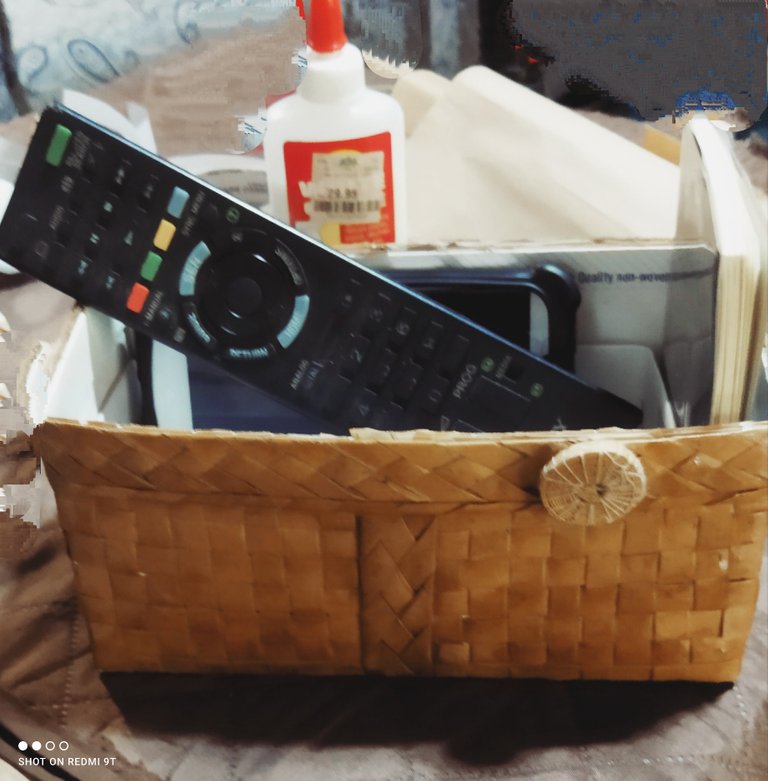 Now I have my little organizer where I can put my notes beside my table with mobiles and specs and my remote control.:) You know guys, I have 4 specs so when I forgot the other, I can still find one at the other corner. Sometimes I can find one beside my garden tools. Lol!
This is all for now, I hope you find my project useful.
Thank you for dropping by my page. God bless us all!