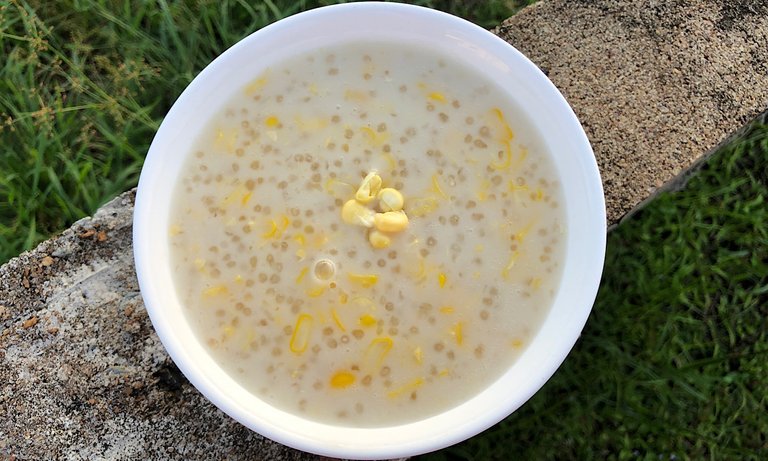 This weekend my husband went to the city because Srey-Yuu's iPad was broken. He also got some sweet corn and other vegetables from the city. I wanted to make corn pancakes, but my two daughters wanted to eat corn porridge.
So I made corn porridge with tapioca for my family, and I want to share with you all too. This recipe is easy to make and you can eat it very fast. The ingredients are easy to find in ASEAN countries, but not easy to find here in Suriname. I live here almost three years already, and I just eat fresh corn maybe four to five times, so it's special for us.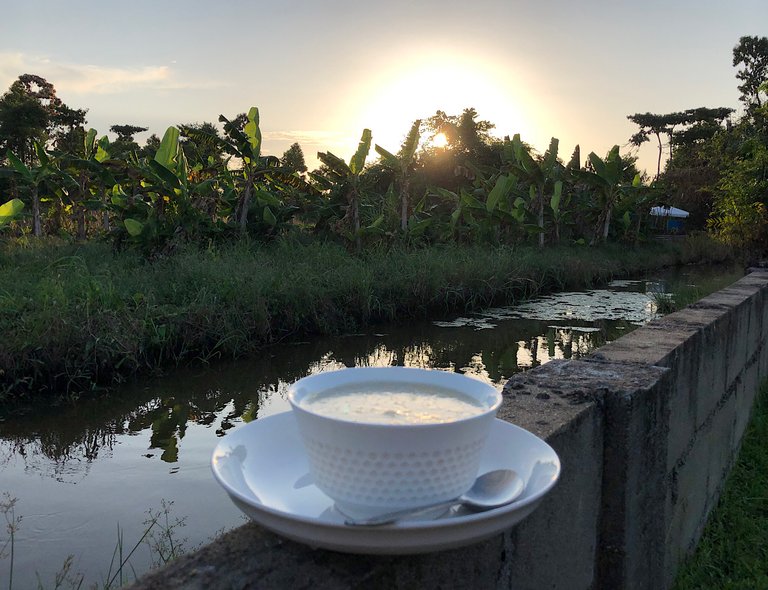 We ate and viewed the sunset, oh this was a beautiful day.

👩‍🍳 Sweet Corn Porridge / Dessert Recipe 🔪
វិធីធ្វើបបរពោត

Ingredients
2 fresh ears of corn
1/2 cup tapioca pearls
1 1/2 cups coconut milk
1/2 + 1/4 cup brown sugar or taste
1 tsp salt
3 cups of water
Soak tapioca in the water five minutes and remove them.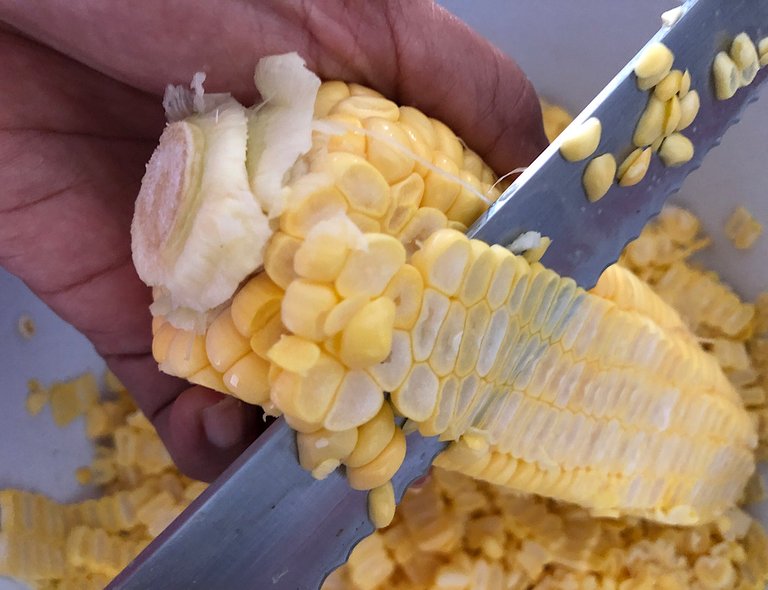 Peel corn and slice them thin.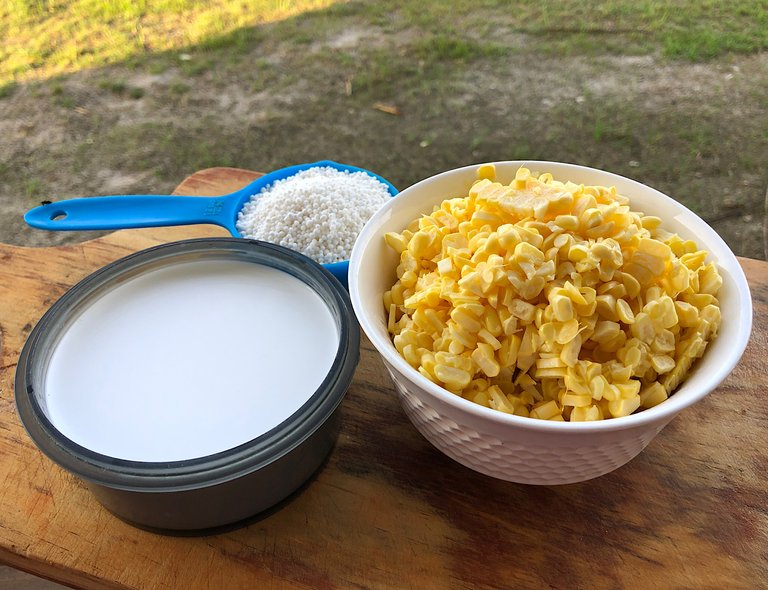 Next boil water. When water is boiling, add sweet corn and salt, and boil it a few minutes or until cooked.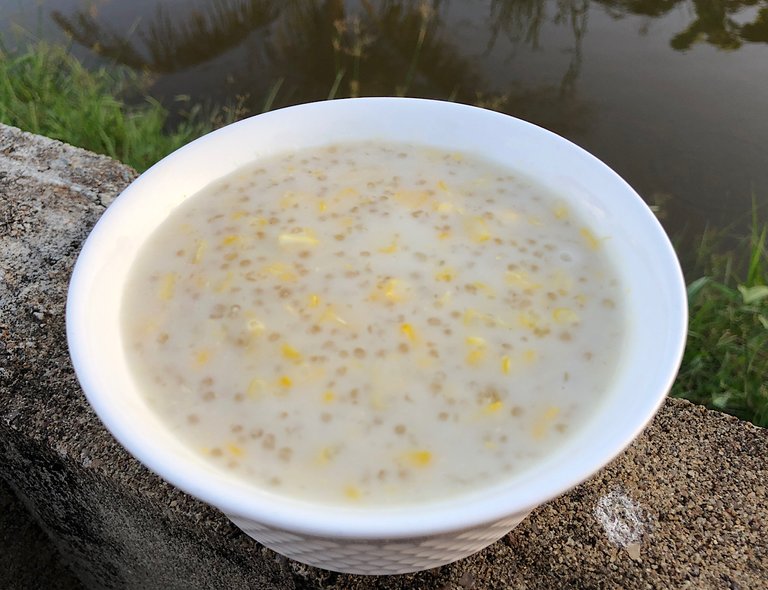 Then add brown sugar and coconut milk, stir a little bit. Then add tapioca, stir it and boil one or two minutes. After taste it, it's ready.
I am sorry I forgot to take photos while cooking, and after we ate it all I remembered I did not yet take a picture, hehe.
My two daughters enjoyed eating this dessert. Our family really misses our life in Cambodia. We ate white corn and sweet corn anytime we wanted to eat it. We miss everything in Cambodia.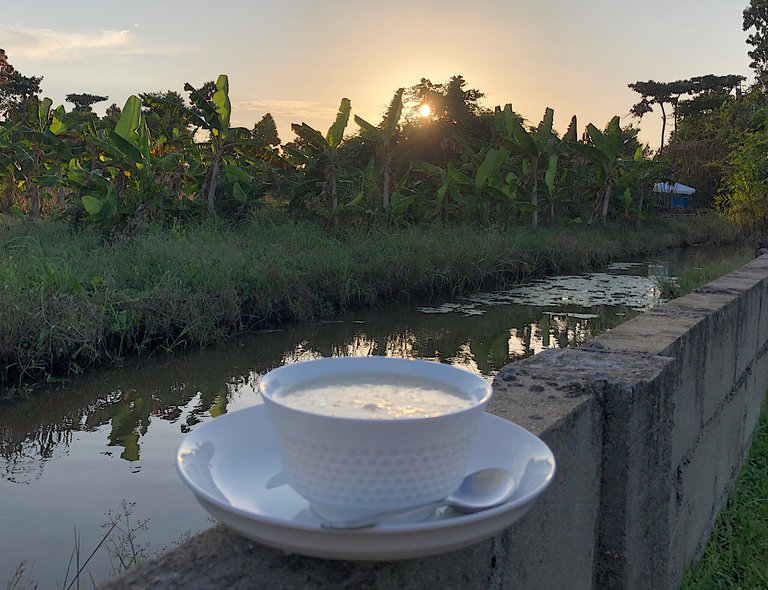 Have a great day everybody. I hope you are all well everywhere you are. Stay safe 😊❤️.

CLICK HERE TO JOIN HIVE AND START EARNING CRYPTO LIKE US