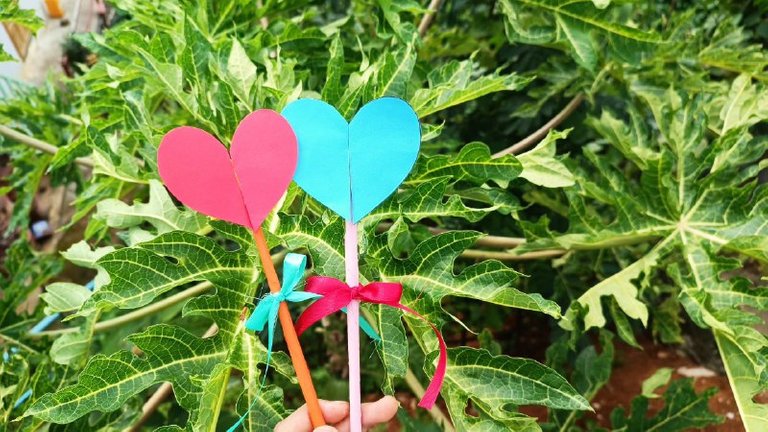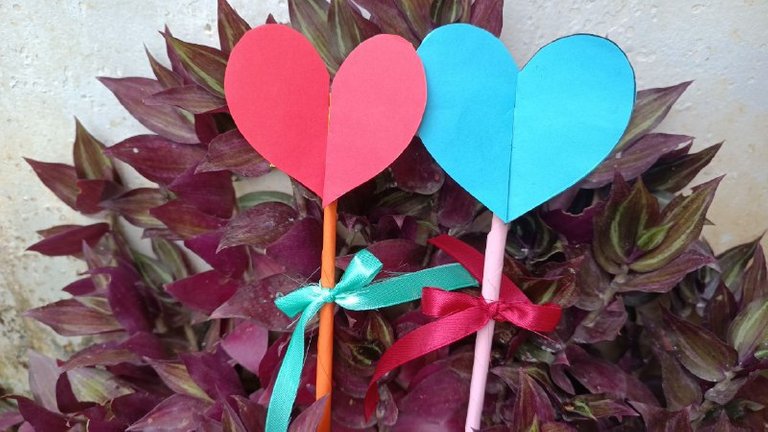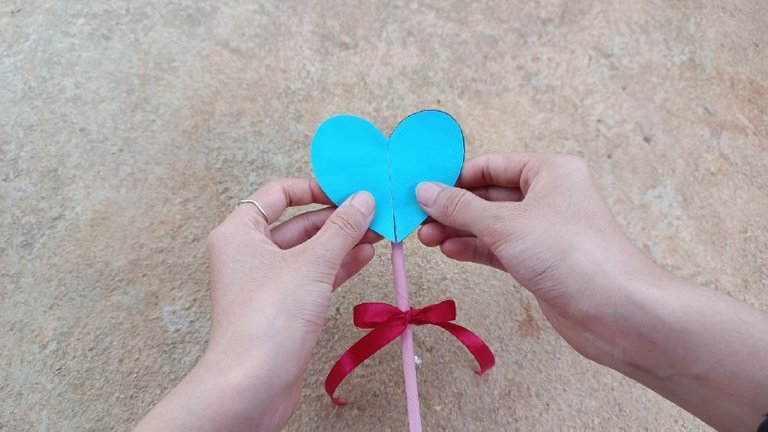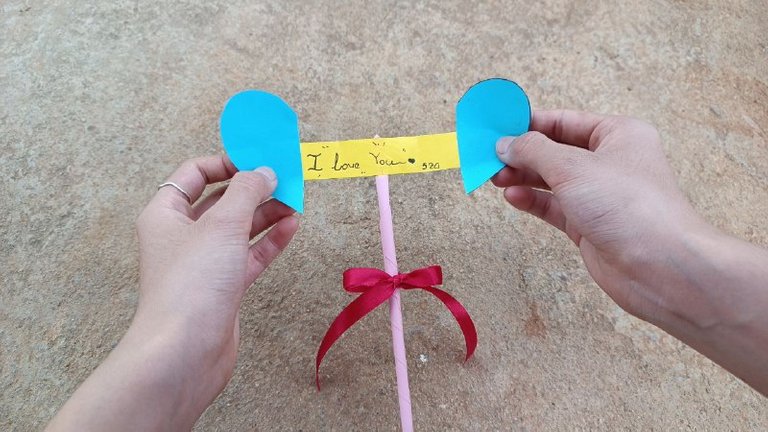 Hello guys,
Welcome to my new post. How are you friends? I hope all goes well. Did you notice that the numbers on this day date are so beautiful? Today is the 20th day of the 5th month. I know 520 is Chinese Valentine's Day. So I made two 520 Valentine's Day cards that can use today. Let me first tell you about the materials I used.
Material-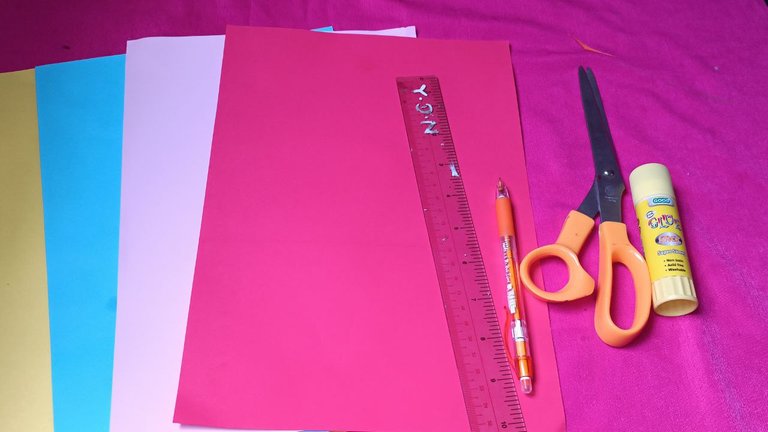 color paper
glue
Scissors
ribbon
pencil and ruler
Step-1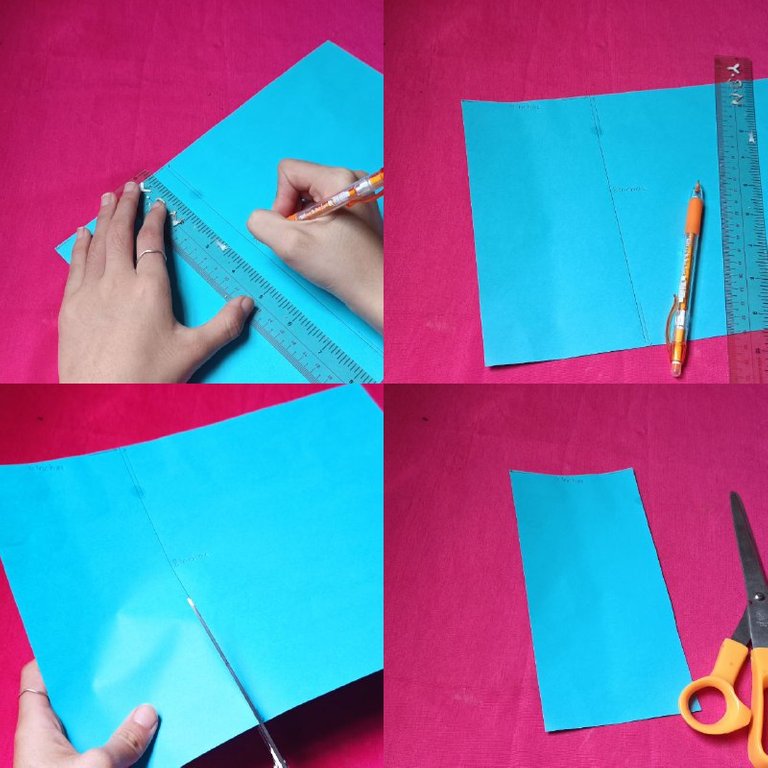 I mainly used blue colored paper to make a heart. The blue colored paper I have is A4 in size and larger than necessary. So on that blue colored paper I drew a rectangle 4 inches x 8 inches. Then I cut it with scissors as I drew it.
Step-2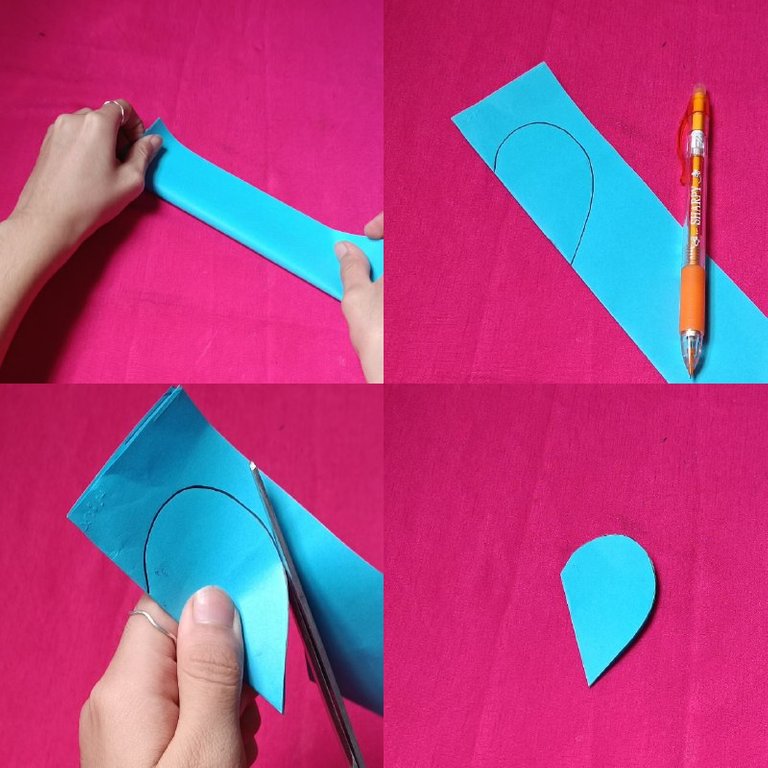 I folded that blue color piece in the middle. Then I drew a half heart on the blue colored paper and cut it with scissors. Then I put the blue color paper back on its original shape.
Step-3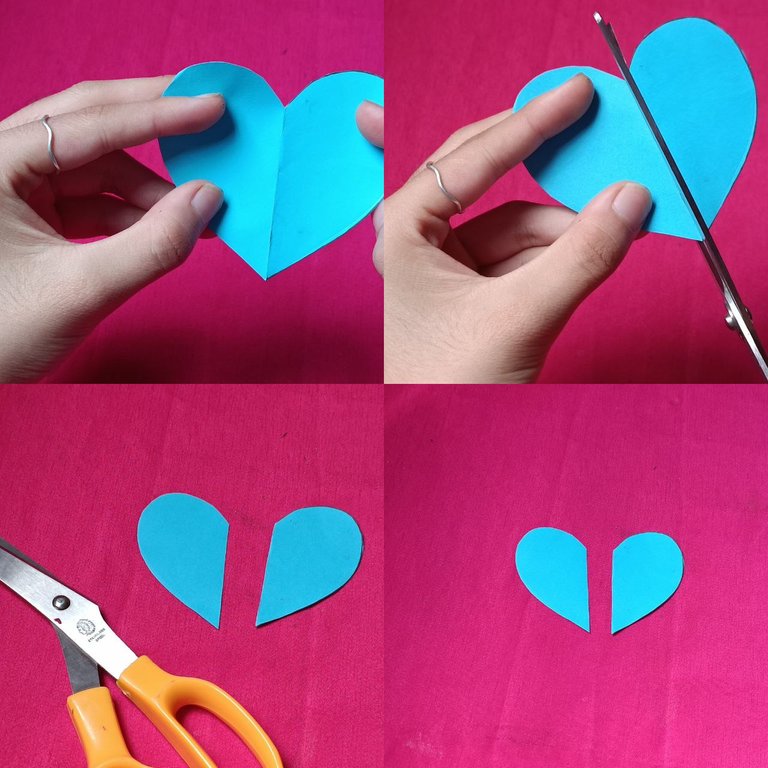 You can see a line in the middle of this blue colored paper. Following that line, I cut the blue color paper in the middle with scissors.
Step-4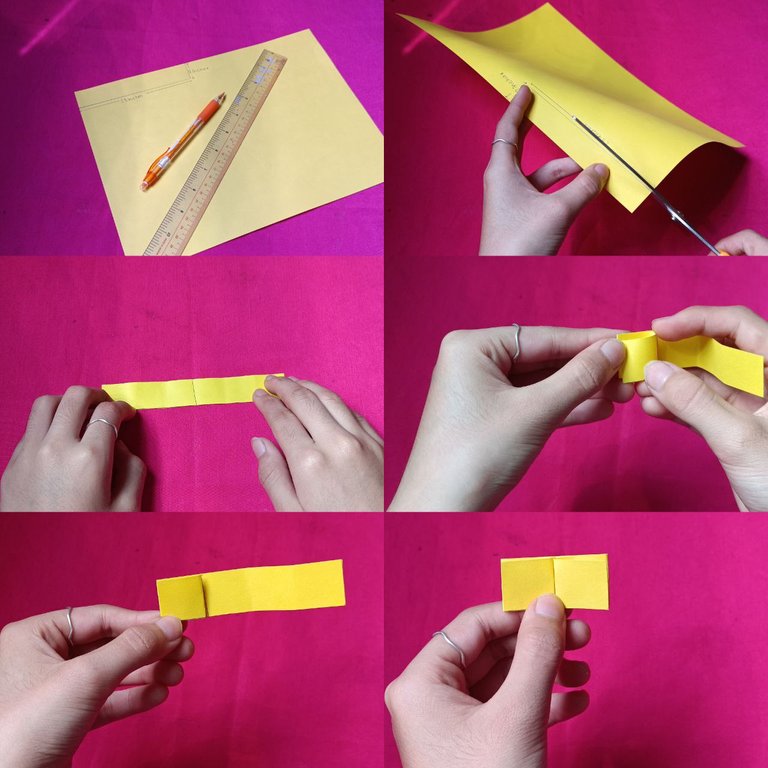 In step 4, I used yellow color paper. On yellow colored paper, I drew a rectangle measuring 13 inches x 2 inches and cut it with scissors. In the middle of that yellow color paper, I drew a line. Twice the yellow color paper on the left along the same line. In the same way, I folded the colored paper on the right side again.
Step-5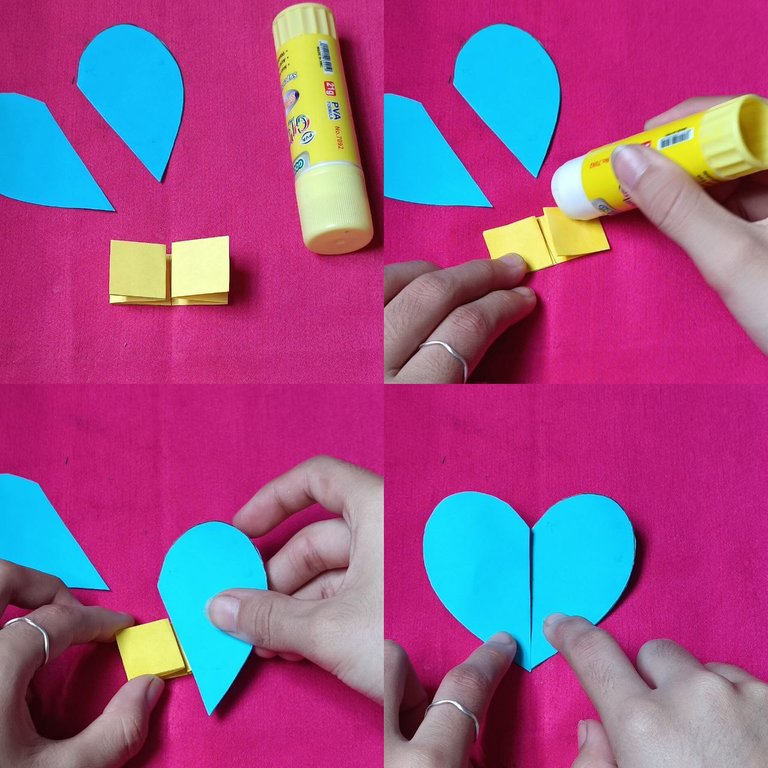 Then I glued the blue colored paper clipped to the yellow color.
Step-6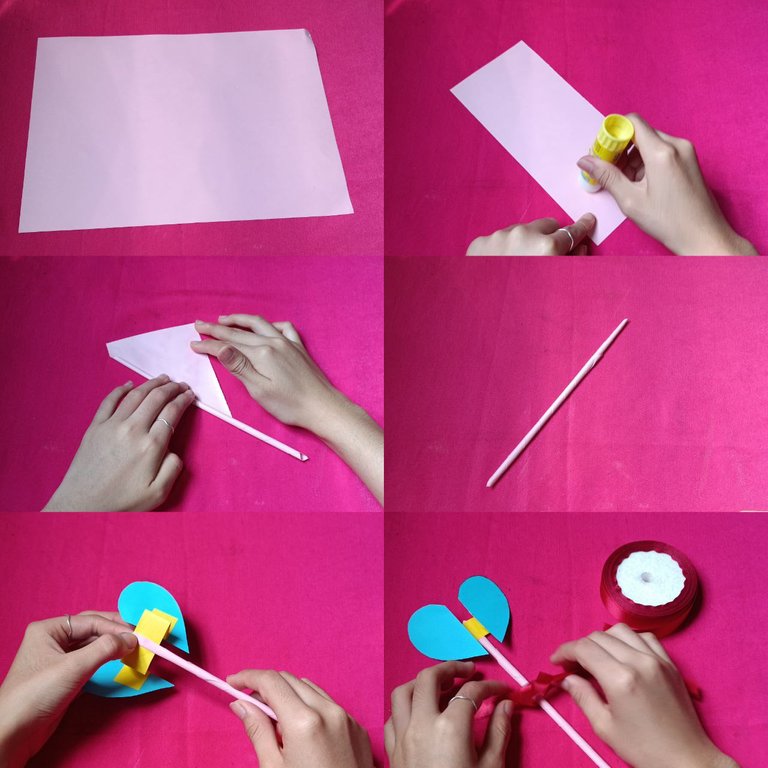 Then I cut out as much pink paper as I needed and rolled it up with a little glue. Then I glued the pink color paper to the back of the yellow color paper. Then tie it on pink color paper using a red ribbon.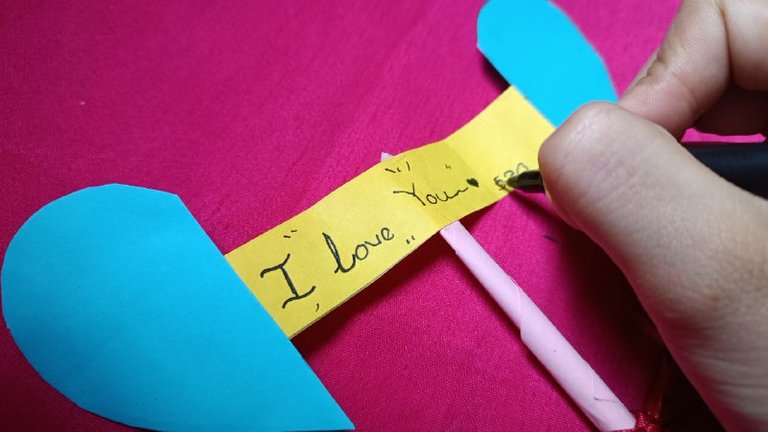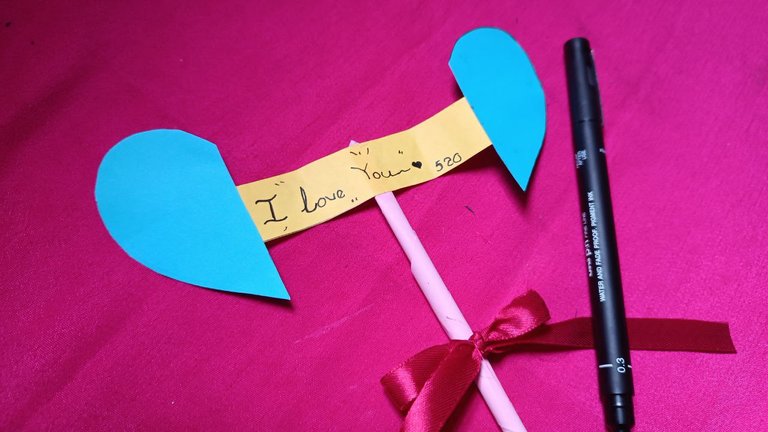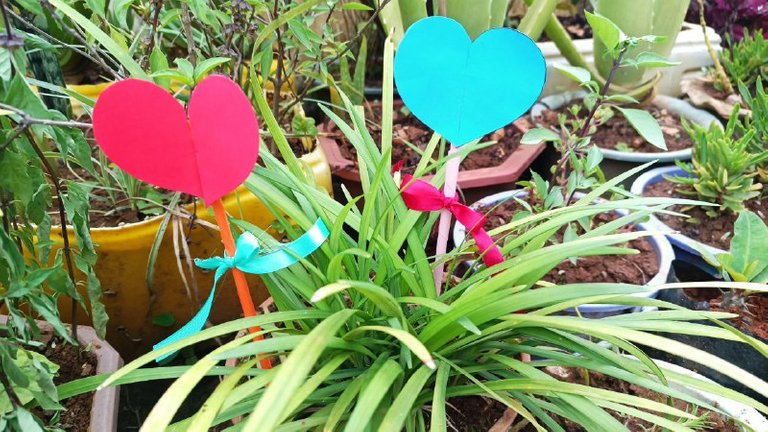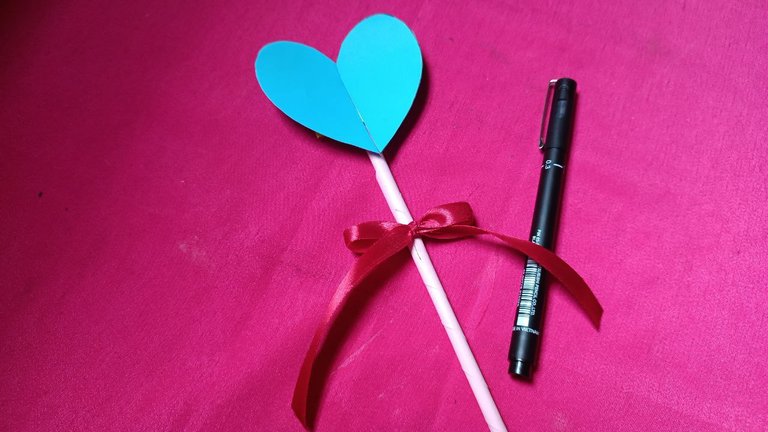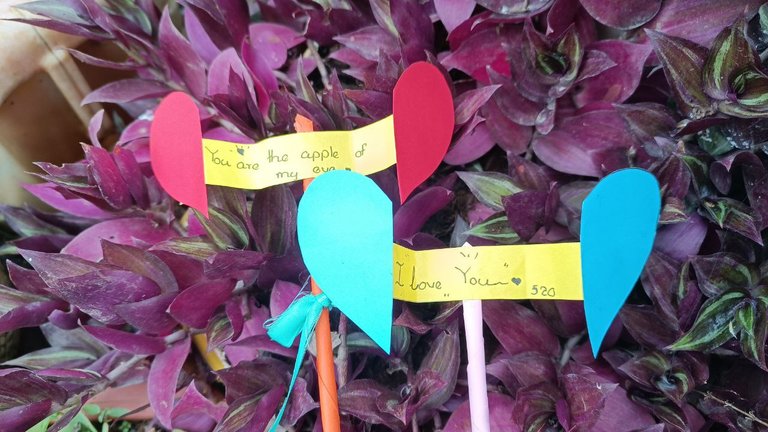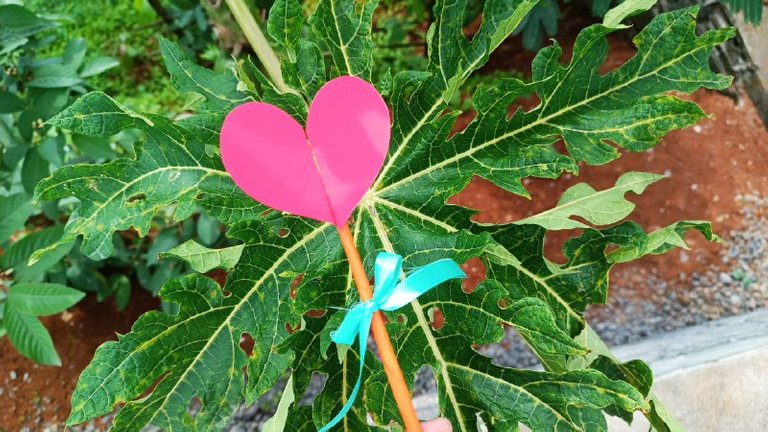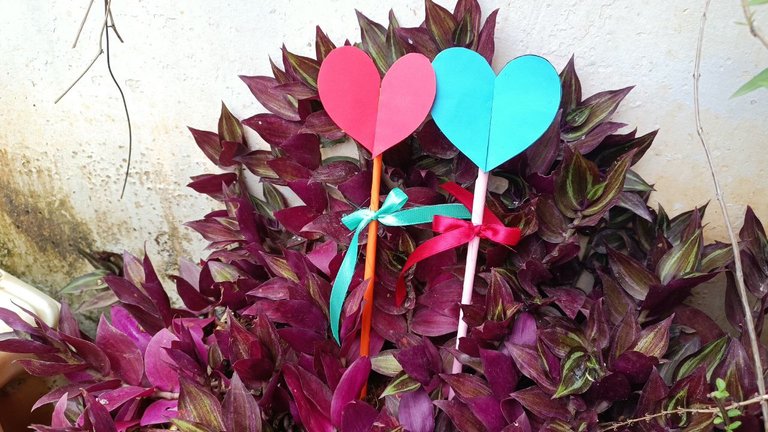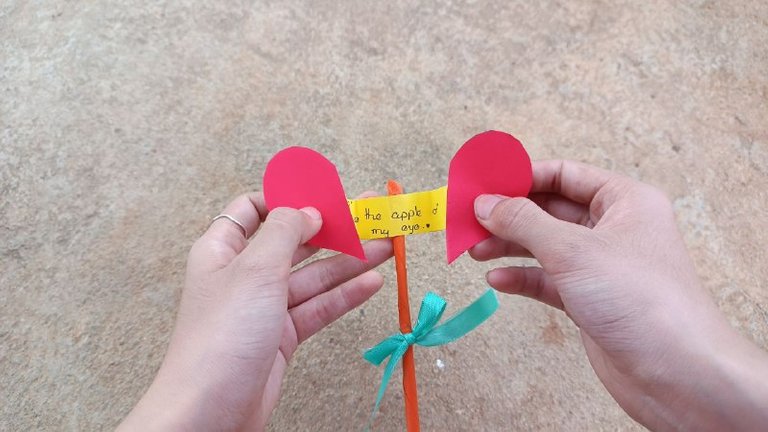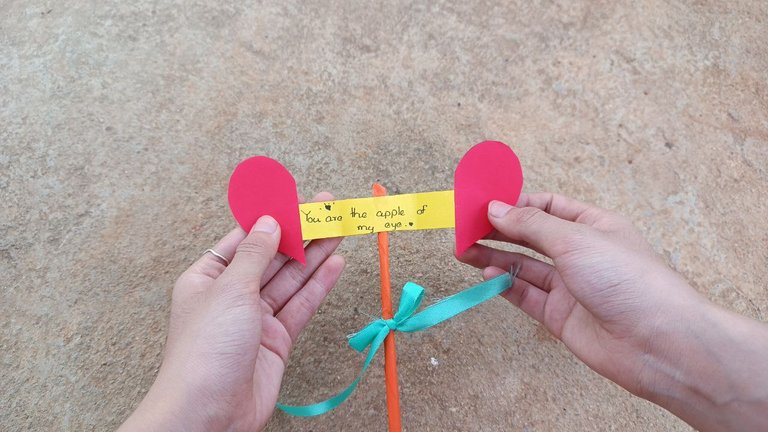 In the last step, I used a pen to write some letters on yellow color paper. Now I have a cute little card. I made a red card the same way. This is very easy to do and very cute. Thank you so much for reading my post to the end. Bye Bye. See you next post.🍇