When I woke up this morning, I saw that the sky was dark. I thought it was going to rain, but it was not raining. And I'm a little bored today. So, I was thinking about what to do today. At that moment, I remembered how to make candles. Nowadays, most people make candles in different shapes, sizes and smell. (For example, body shape, hand, crystal and heart). I want to make candles in different shapes. But I do not know how to make.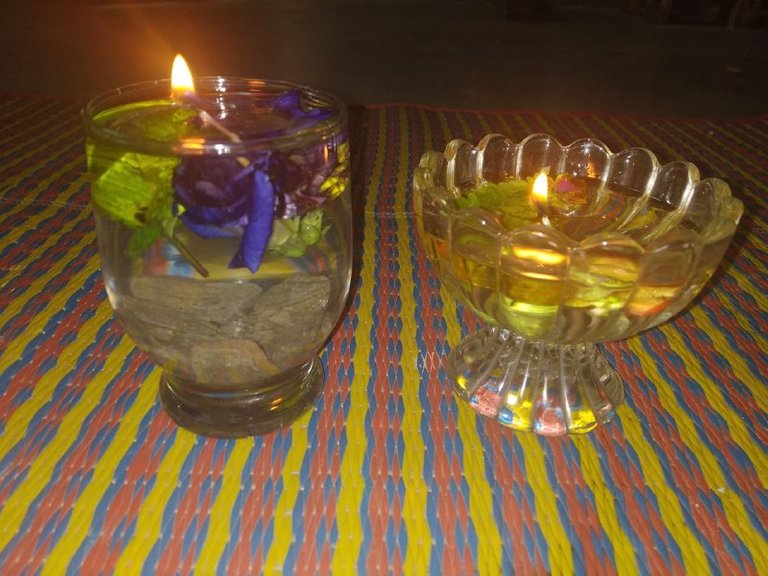 But I want to try a water candle. Today I made two water candles because I do not need a lot of materials to make water candles. The first time I made a water candle, I was a little nervous. Let me tell you an easy way to make a water candle. First of all, I will tell you the ingredients needed to make a water candle.
Ingredients-
water
oil
glass
candle string
stone, flower and leaves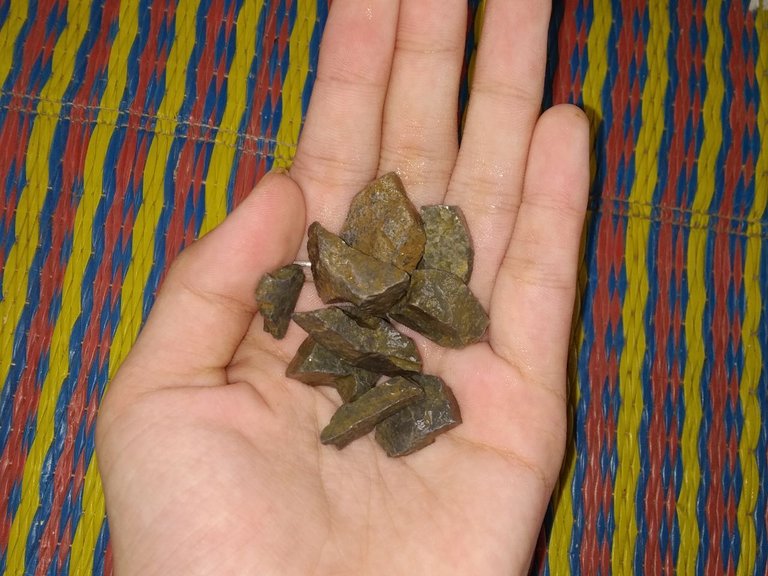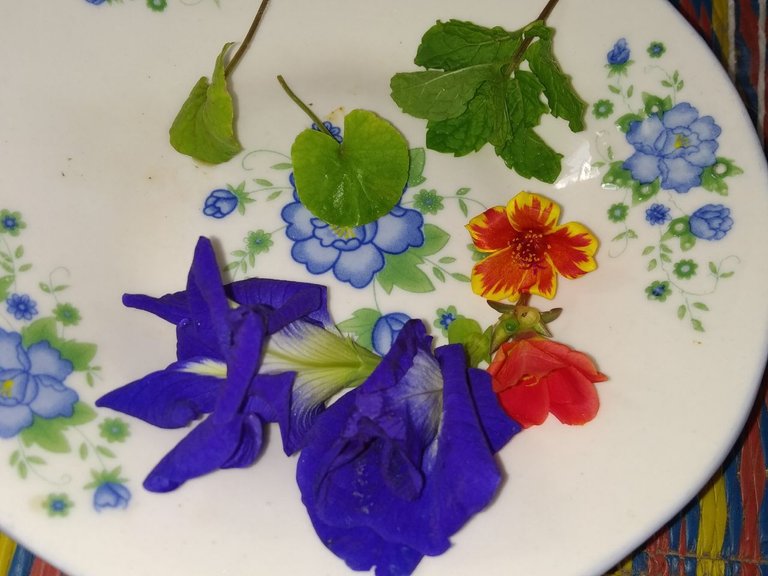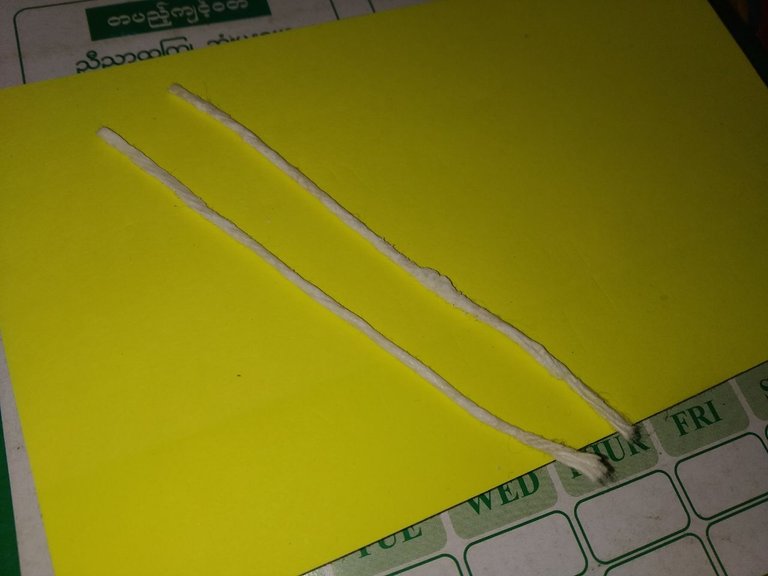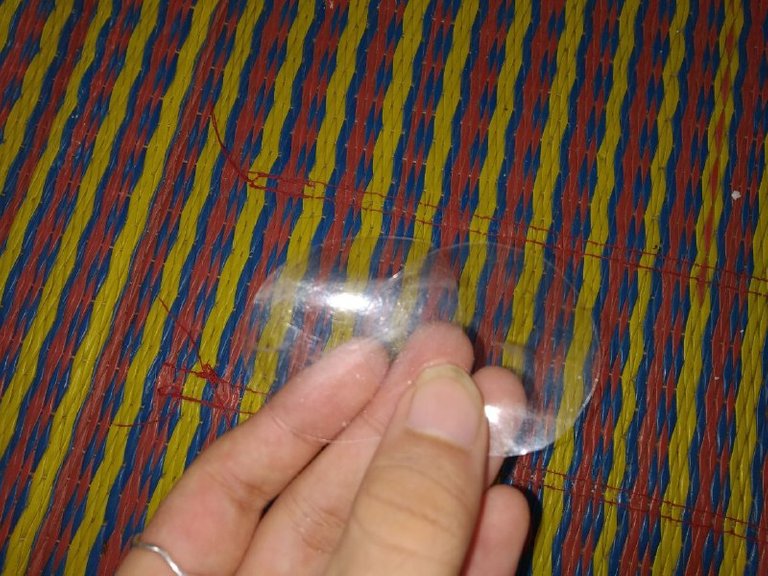 It does not matter if you do not use flowers, stone and leaves. Some also use some color liquid to make water candles. I do not use it. Use only the plants I grow for the flowers and leaves needed to make the water candle. Let me start tell you with how to make an easy water candle.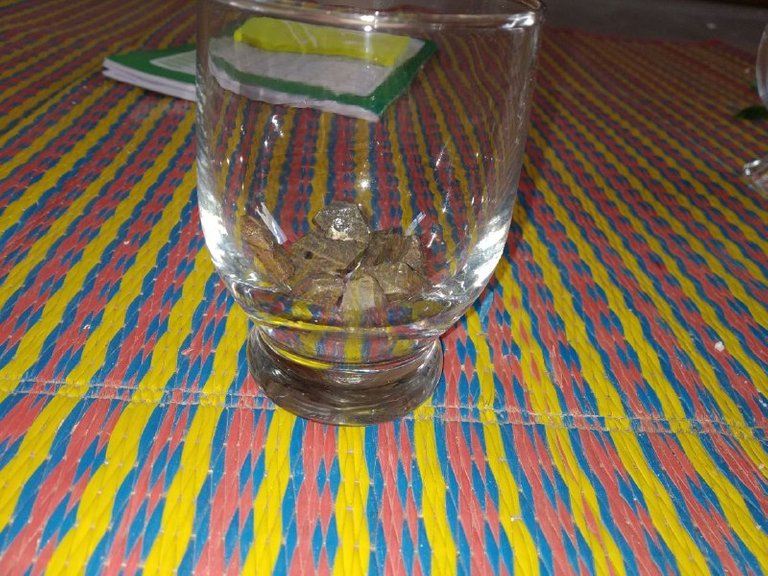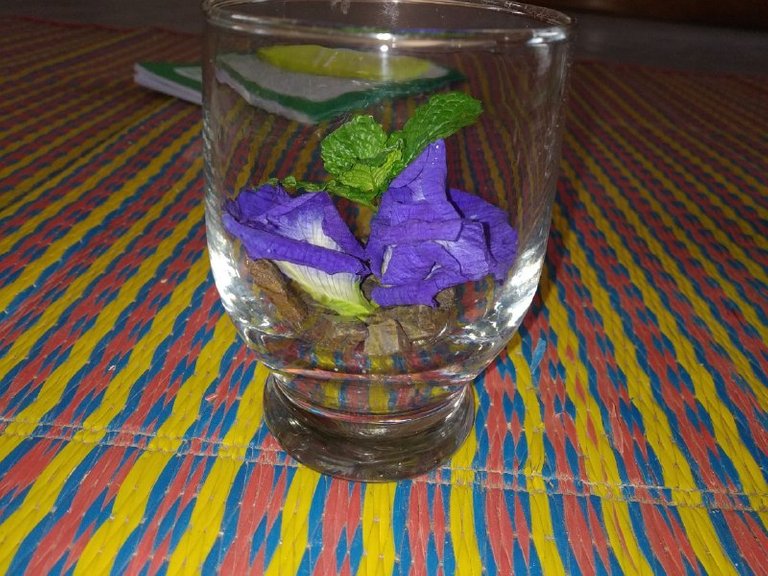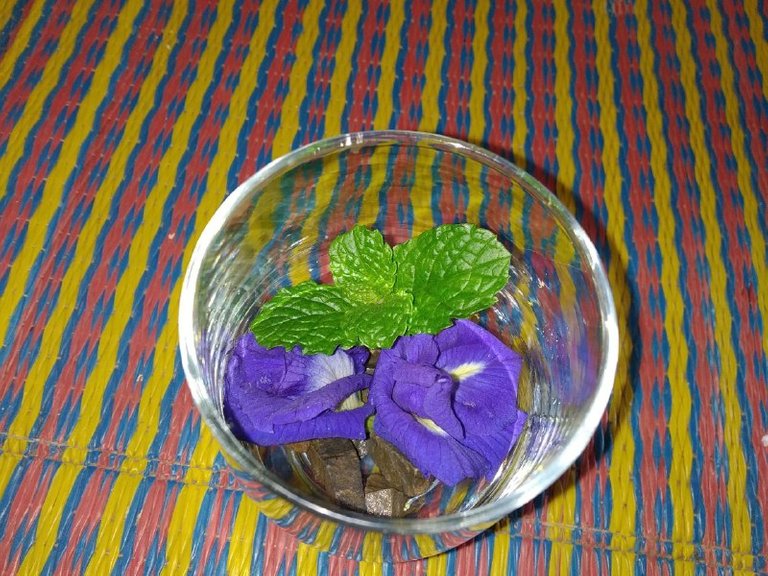 I put the stones in a clean glass. Then I decorated it with some flower and some leaves. I use two blue butterfly pea flowers and mint leaves.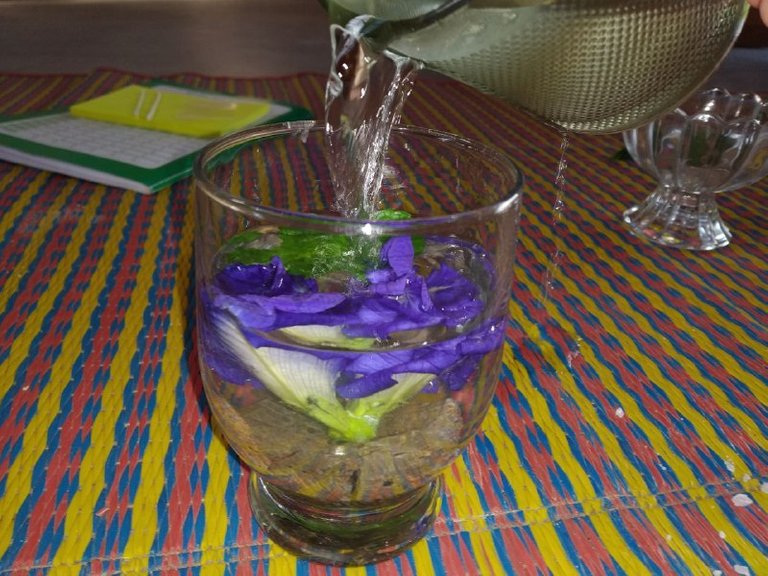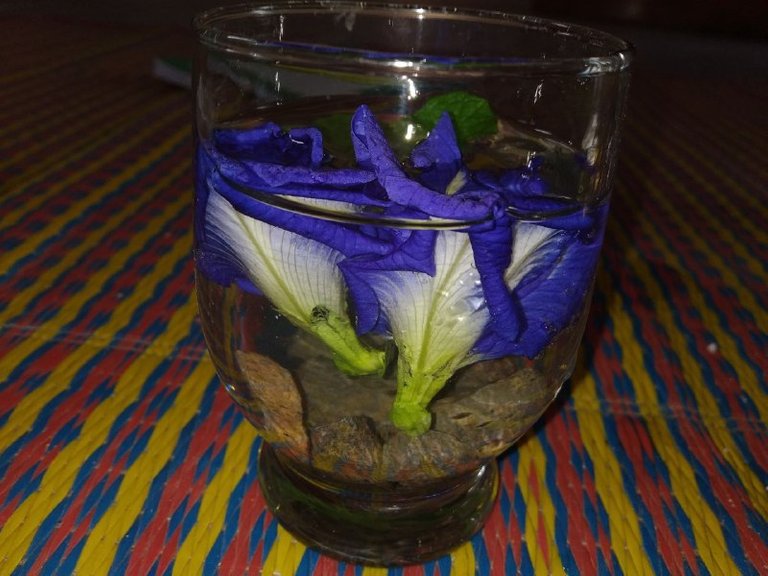 Then I put water in a glass. I filled two-thirds of the glass with water.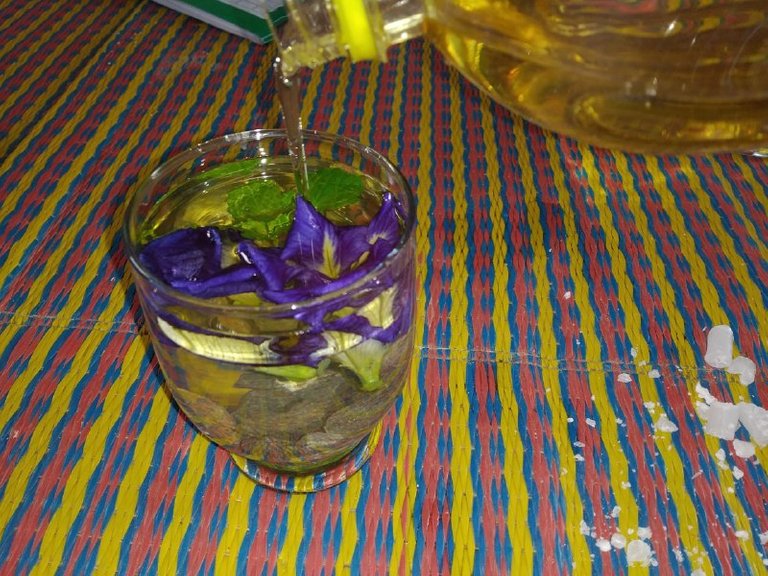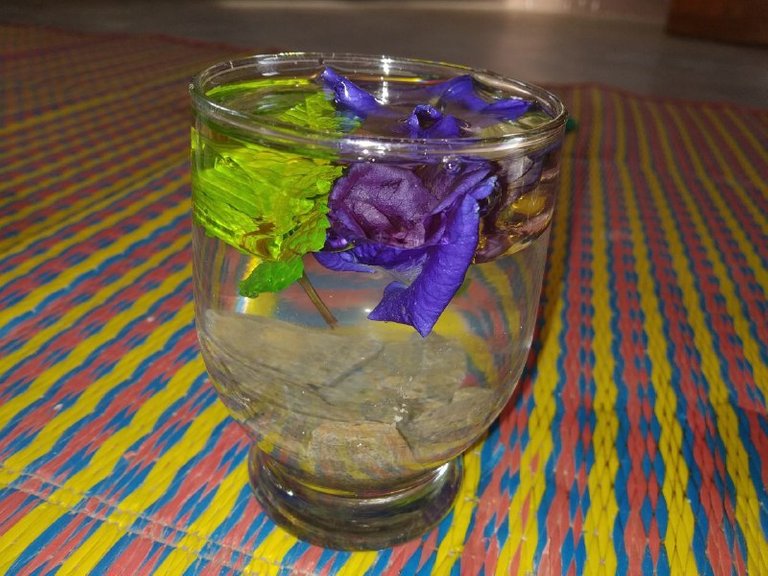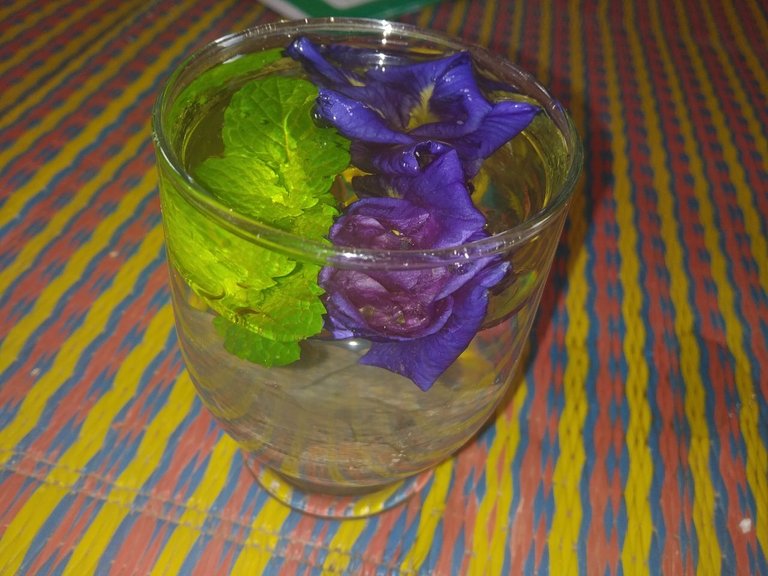 Then I added oil. I use cooking oil. If you do not want to use cooking oil, you can use olive oil or coconut oil or sunflower oil.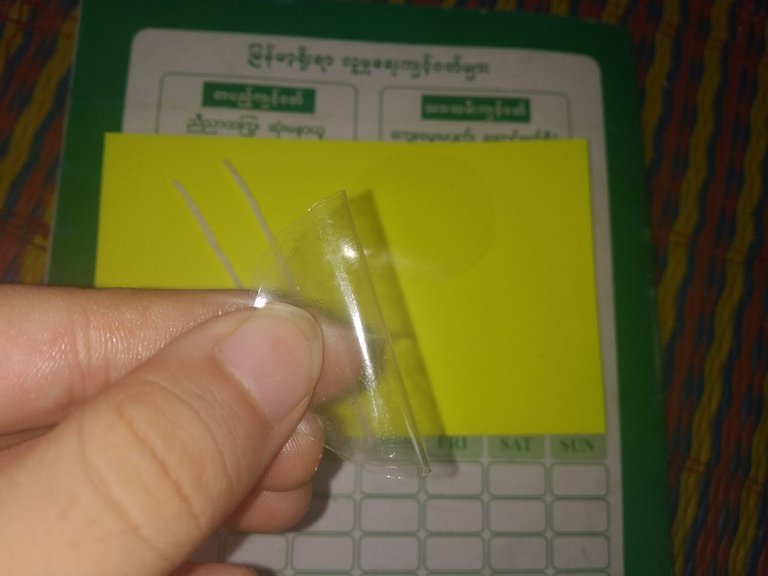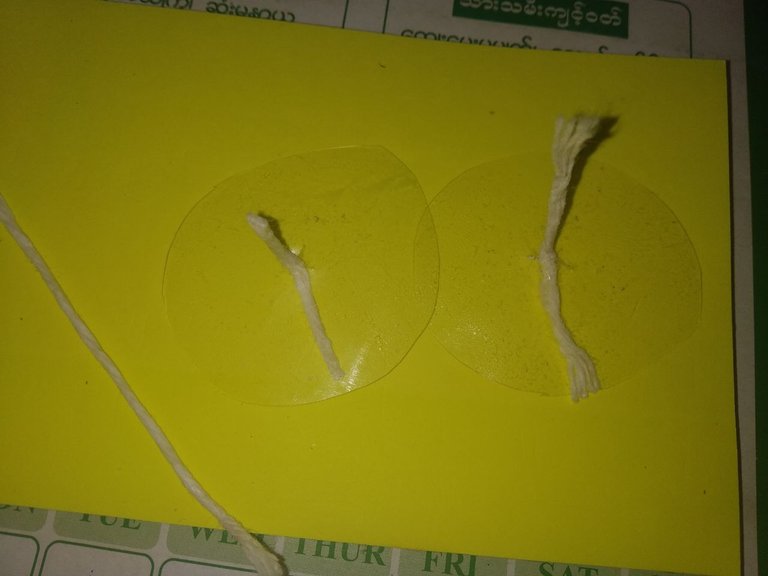 I will now use circle cut plastic plates. Make a small hole in the center of the plastic sheet. Insert the candle string into that small plastic hole.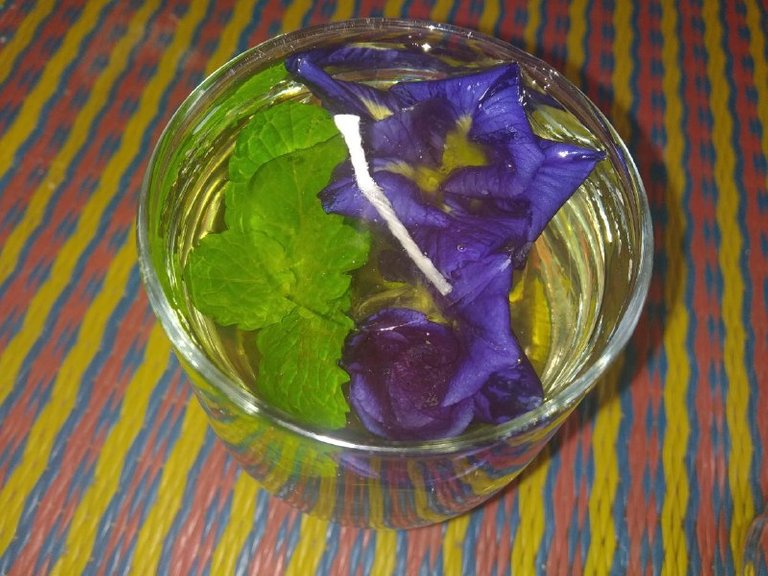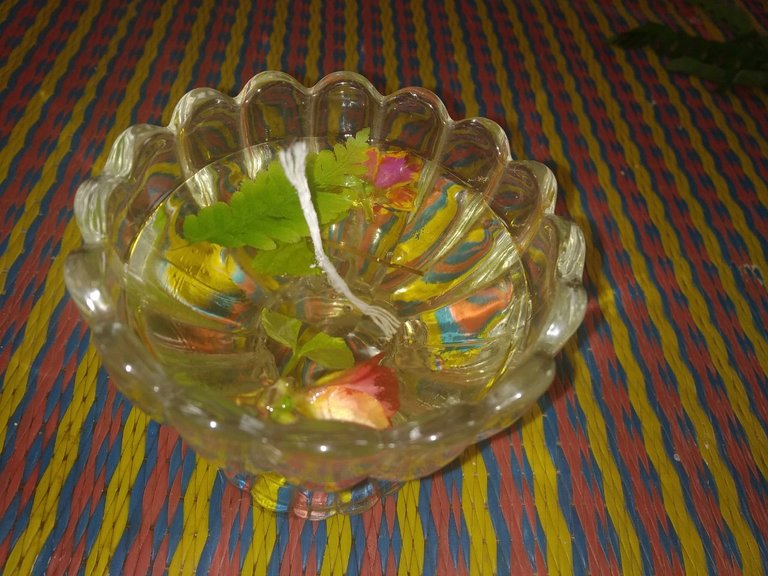 Plastic plates with candle string will be placed on the oil as shown in the picture. Now it's time to light the candle string.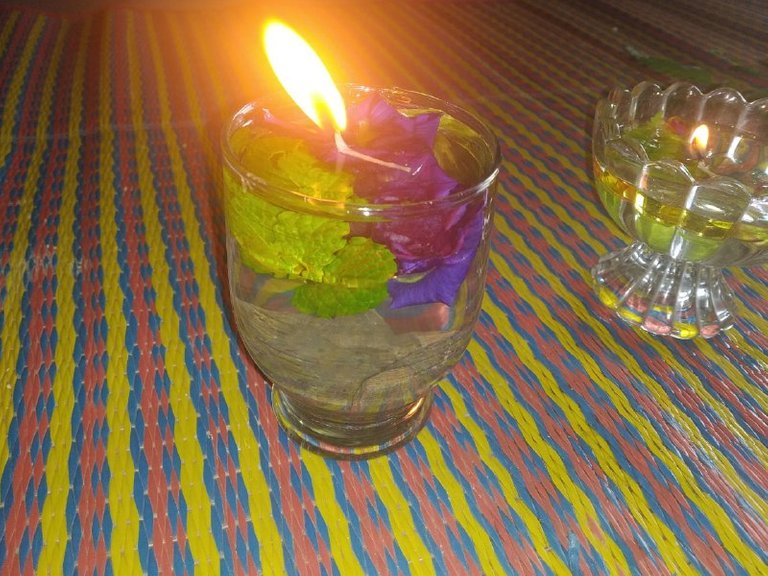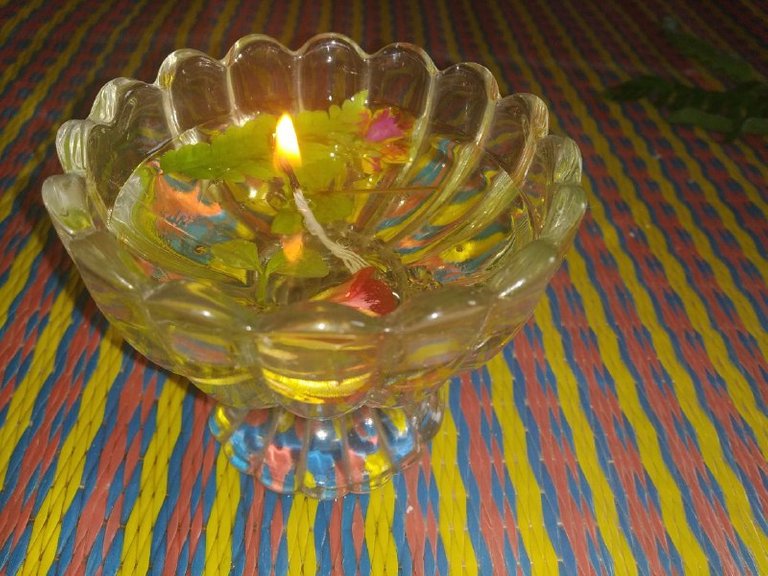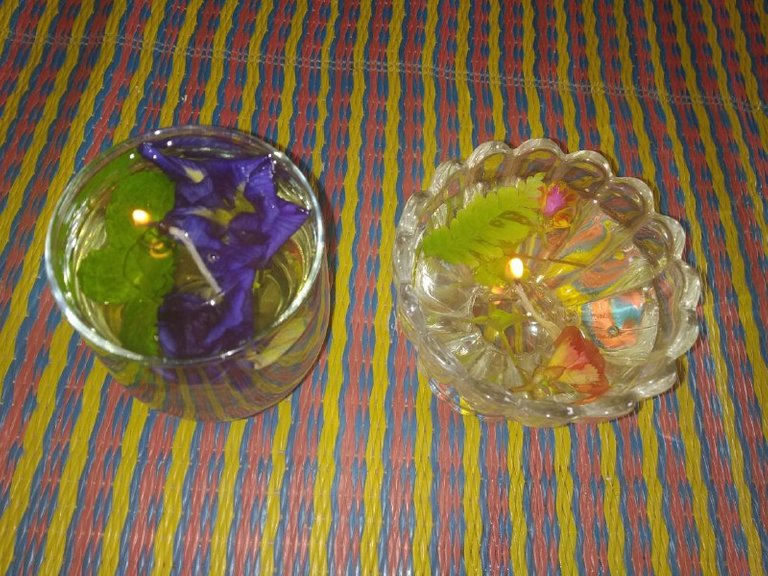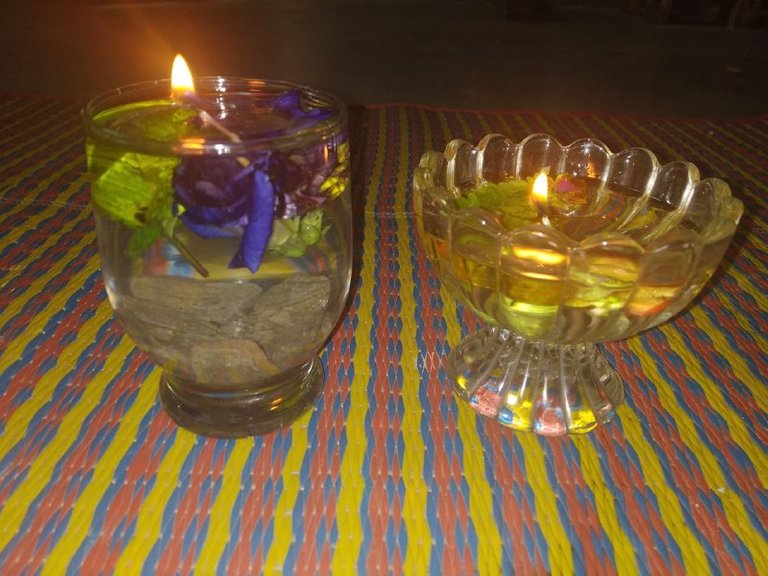 Once you have adjusted the candle string, you will have some very beautiful water candles. These are easy to make and very beautiful. The first water candles I made were successful. I am very happy for that. If you like my water candle, you can try it.