Something hasn't been right in my life for a couple of weeks; I've felt out of sorts, not myself...I've been feeling some oddliness. (This is now officially a word.)
I've thought long and hard about why I may be feeling this way and even made an appointment at the oddologist for a scan with the oddlithoscope as I just couldn't shake the oddsidious feeling of oddliness. It was right before my appointment when I had an epiphany though...An oddpiphany I guess you could also call it. I realised that the feeling of oddliness was due to the fact I hadn't built any Lego for a bloody long time.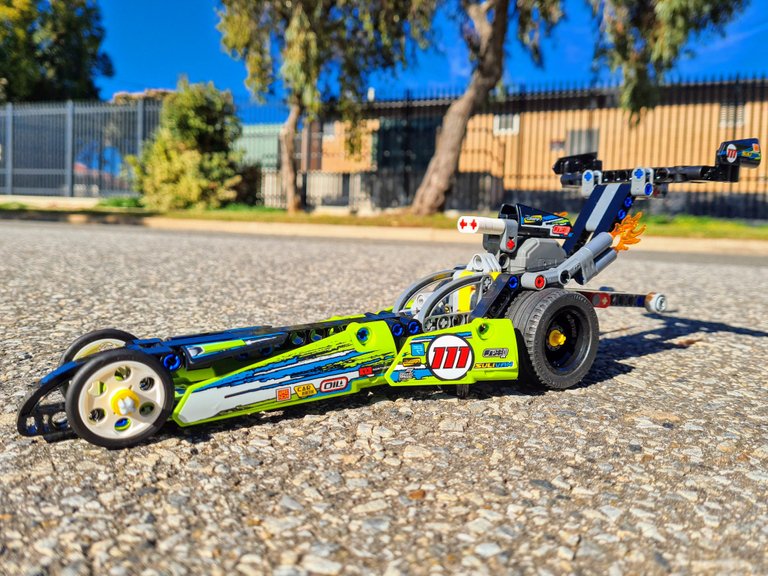 I cancelled my appointment at the oddologist, it wasn't covered by Medicare anyway, and set about addressing the issue by building some Lego, this legit Lego Technic dragster.
I've had this set sitting at home for some time waiting to get built but I haven't really had the chance. The last four weeks have been pretty chaotic with my best mate of twenty two years, Merlin the cat, passing away, my dad also passing away and my wife having to go through test after test for cancer. We've had the pressure of dad's funeral, commitments with visiting family and then wrapping up my dad's affairs also...Loads of things really, and Lego has taken a backseat...But no longer.
I built the set this morning and decided to build the dragster you see rather than than the hot rod it could also be built into - I love these two-in-one sets! I'm making it up as the dragster, because I think it looks cooler than the other one, but I'm pretty sure I'll tear it down and make the hot rod later also. That's the awesome thing about the two-in-one sets! Choice and flexibility.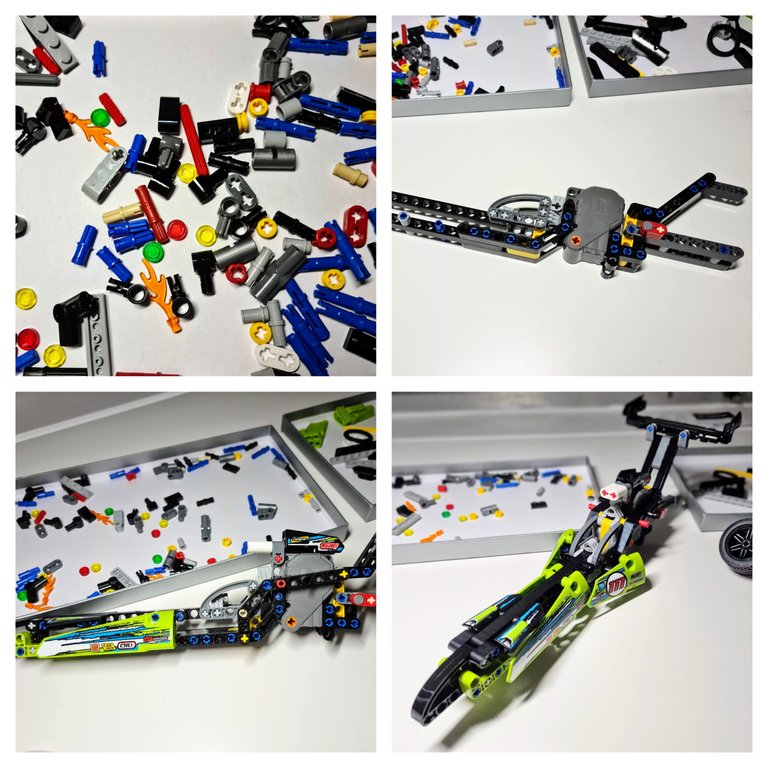 This is what the set looks like in the build phase. It's really cool that all those little bits come together into something tangible and structured. You can see the drive-unit in the top-right image which I talk about below.
This set is a pull-back set meaning it has a drive mechanism to propel it...Cool-factor: Ten out of ten. It actually does pretty cool wheelies! It's not a large model but is an interesting one for sure and I'll have some fun with it before I tear it down and make the hot rod.
I know some of you don't get into Lego, but for me it's a relaxing past time and I love the construction phase, the way it comes together and also, believe it or not, the getting it wrong part...That always leads to great satisfaction when the issues are rectified. It's all a process.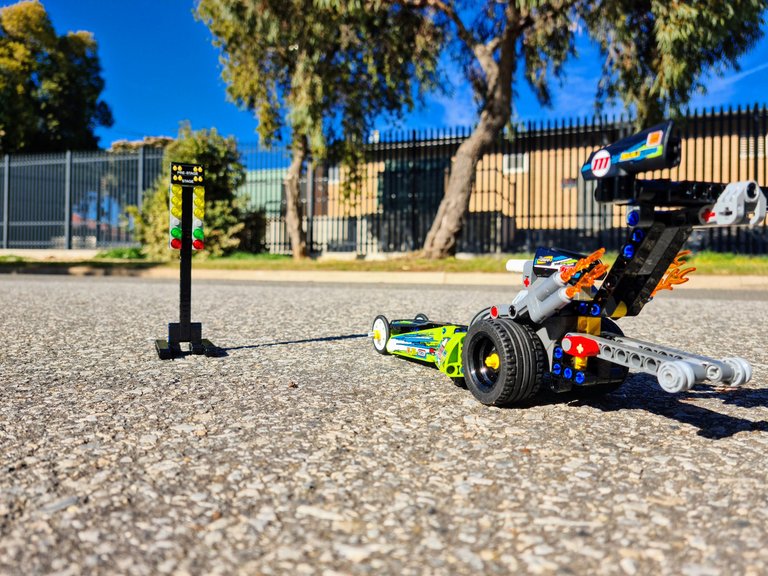 So there you have it...The way I dragged myself out of a state of oddliness. See what I did there? Dragged/dragster? Clever right?
I'm starting to feel a little more settled after the tumultuous few weeks we've had and whilst there's still ups and downs, there's always going to be, we are looking for a clear run to the end of the year. I'm sure Lego will keep me company when I have the need.
Oh, just on Lego...Some of you that follow me may not know about the Lego Community. It's basically...Well...Erm...It's a community about all things Lego...As you might have guessed. 😁
Clearly not many people out of the thousands on hive like Lego however if you're interested feel free to post Lego stuff in there, or visit the Community to see what those that do like Lego are all about. There's some cool little stories in there based around Lego...Some interesting stuff. Here's a link to the Community...Lego Community.
---
Design and create your ideal life, don't live it by default - Tomorrow isn't promised.
Be well
Discord: galenkp#9209