Today I present to you a series of Lego Dinosaurs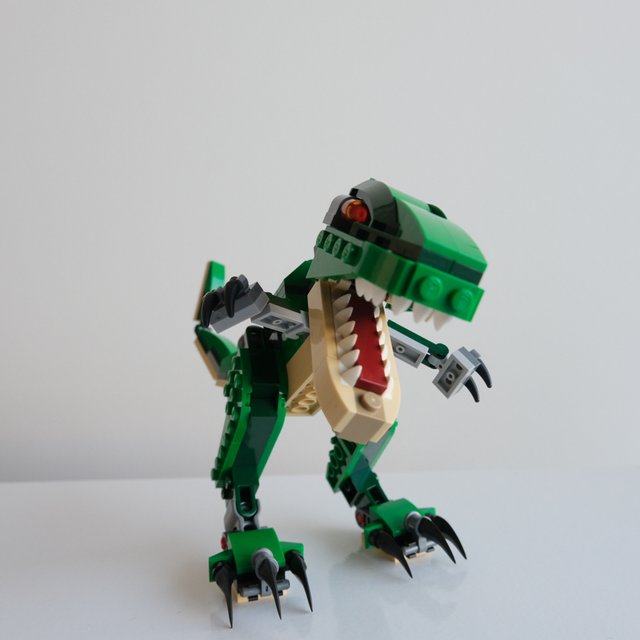 A very angry T-rex from set #31058 which is called Mighty Dinosaurs, being a creator set it's 3 builds, which are all you guessed it - Dinos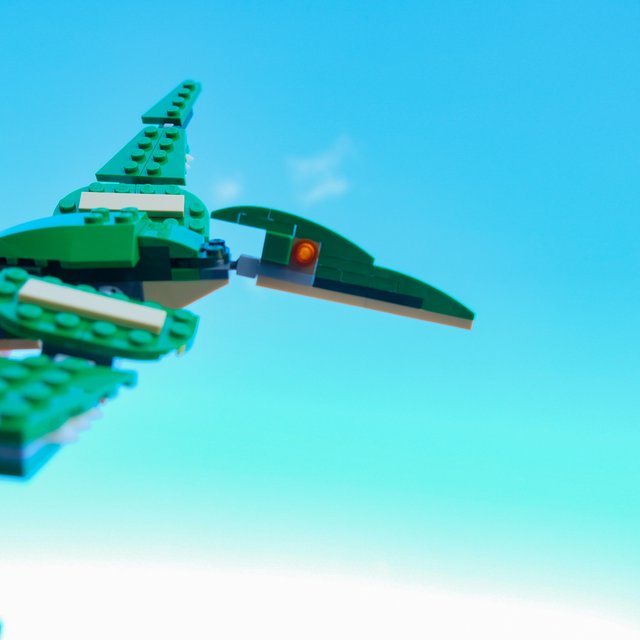 The flying dino is kinda cool - would certainly be better for playing with that displaying, which means it's not great for this adult.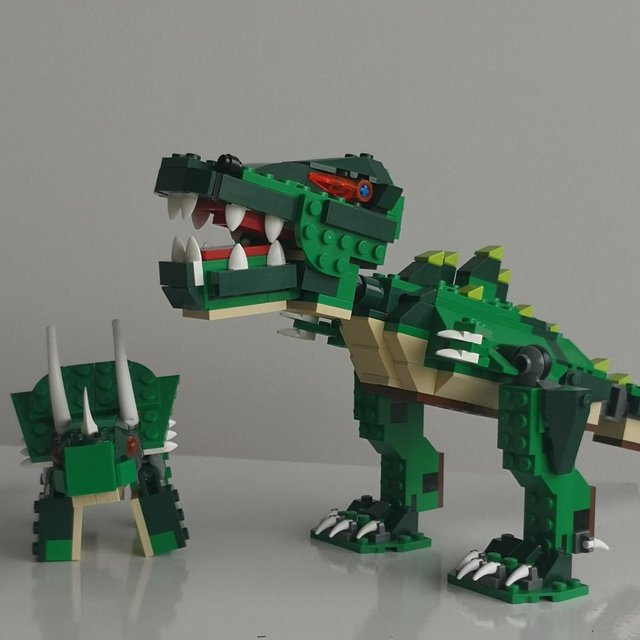 and finally a cute little horned dino thing, pictured here with a T-rex and if you are thinking, hang on that T-Rex looks different, it's because it is - it's from an earlier set called Fercious Creatures - set #5868 it's perhaps not as well resolved as the update, certainly in the tiny arm region, but he does have a much more solid body, which I like.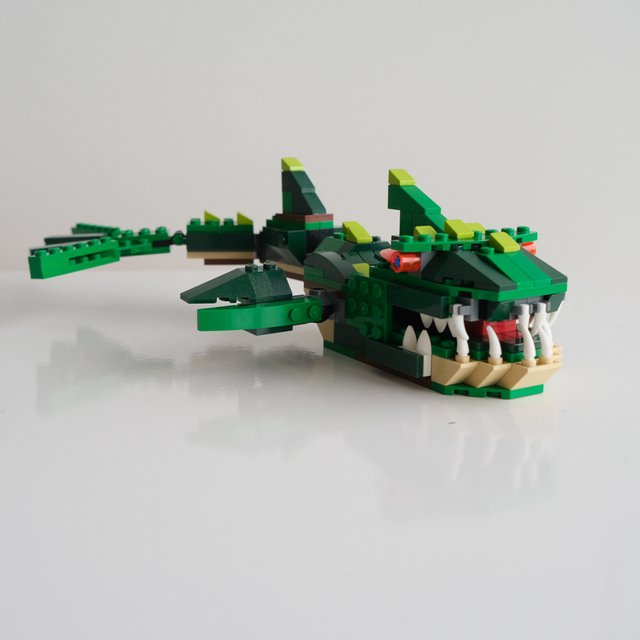 Also included in that set is a build called Dinoshark - and well it's a pretty darn scary looking shark, admittedly pre-historic sharks really use looked like modern sharks, and they probably weren't green, but cool know the less.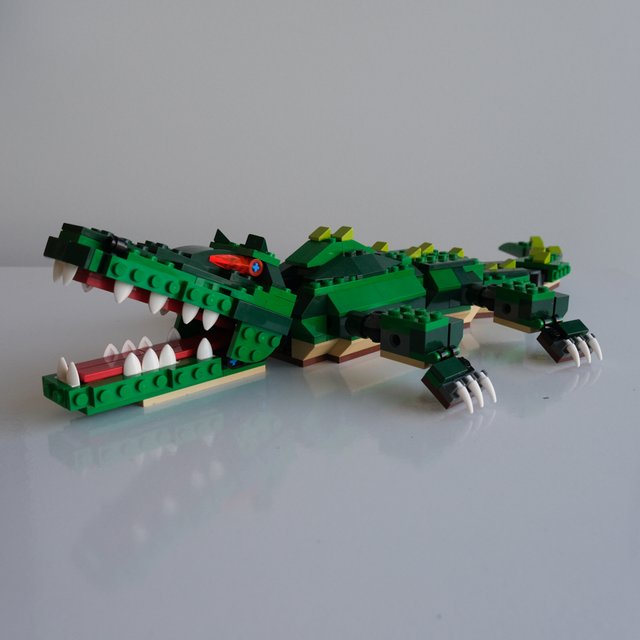 And finally a modern day Dinosaur - that's right it's a Crocodile. This one has a jaw which snaps open and closed which shocked and then amused one of my nieces quite a bit.
These are two really good sets, they can be picked up cheap on ebay or alike and give you a heap of green peices and looks of teeth and fangs and whatnot which are useful for making all sorts of creatures