One of the things I like to do with Lego sets is make them into other things - this is normally pretty simple - a car becomes another type of car and monster becomes and different monster. It is a little harder with smaller sets.
Today I present to you two of my own creations (known as MOCs) from two small sets. The first is a little robot which I like to call Johnny 4.2 - because he sort of reminded me of Johnny 5 out of short circuit, although it was then pointed out it is actually more of a Wall-E vibe.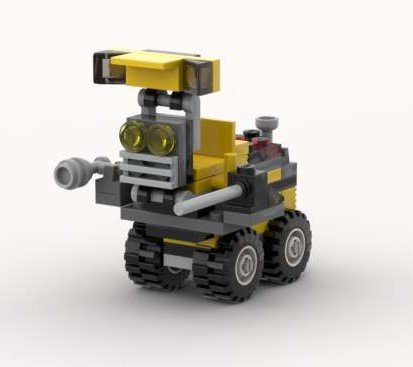 This a rebuild of a small set I pickup in a bulk lot that I bought second hand (I got this, a very cool Dinosaur, a technic tractor and a couple of Christmas sets - not bad for $50) It's called Mini off roader, which came out in 2009 - odd in that it's in microscale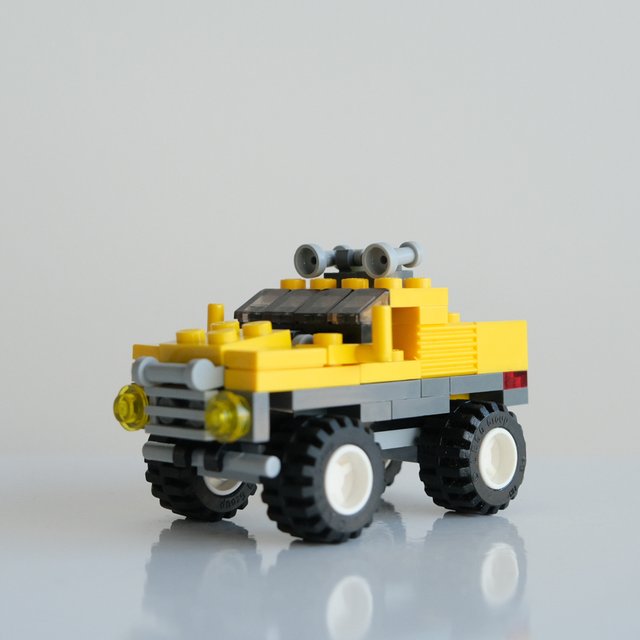 The second set I'm playing with is something I got from my Dad - he had bought some set for my twin Neices and this was a triple up so I claimed it (like stealing candy from a baby, I only feel a little guilty) - the set itself is pretty cool - It's called Arctic Ice glider, I particularly like the minifig's beanie. snowman mentioned before out of focus in the background.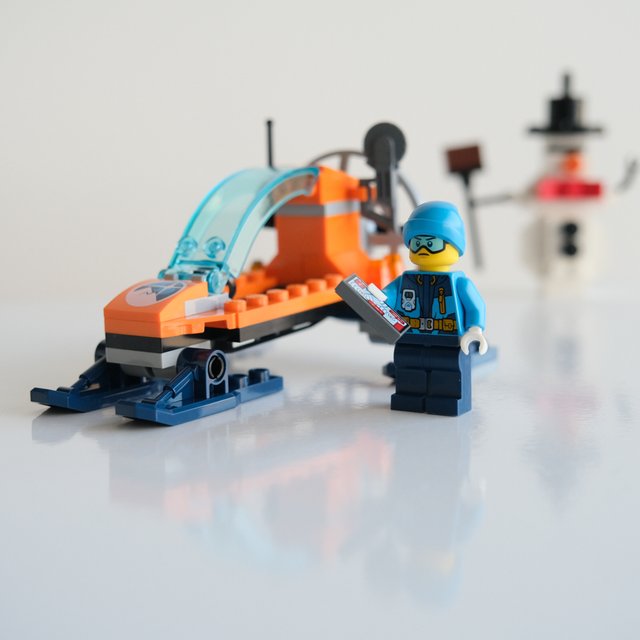 This one was even tougher to rebuild into something, but I managed it, it's sort of a friendly ice monster type of creature, he has those ski tracks for feet and snowshoes for hands. And he's saying hi so he most be friendly.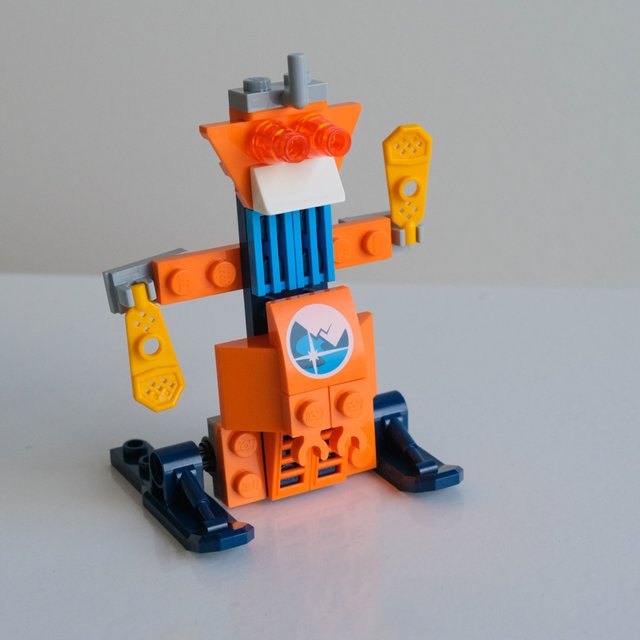 If you have either of these sets and want to build this creatures instructions are available on Rebrickable
As always - Happy building.