From some spaceships design that everyone knows that they are Anakin's signature, i've thought that we should land back with our feet on the magical sand of the Tatooine desert.
Therefore, Anakin and me, have decided that a cool design for a sandmobile it's almost like a "must" thing to be done.
Here we are with our new terestrial sandmobile.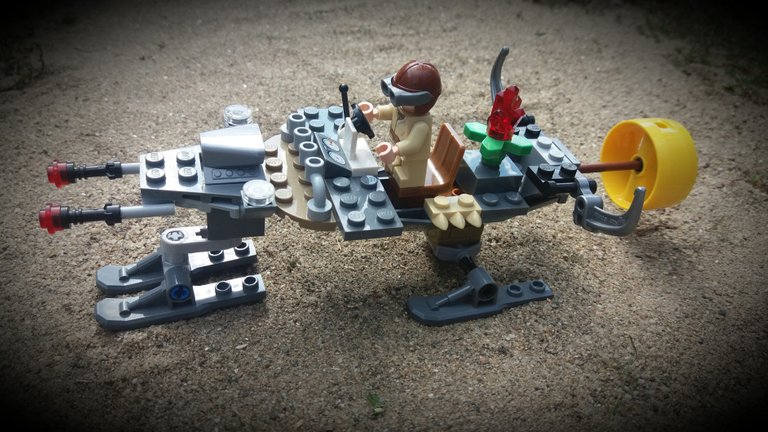 I think we've came to a final design that somehow suits very well the environment of the Tatooine desert ...
It can run for more than 322 km per hour, having different possibilities of charging its battery, mostly through the ruby crystal, taking the energy straight from the Light of the Sun ... as well, being able to function through the eolian power through its yellow propeller ...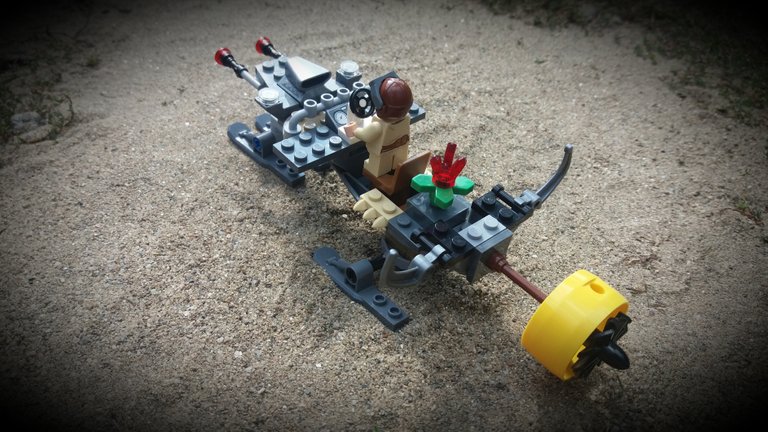 A cool and ingenious invention made by my buddy Anakin ...
Through its horns made from vibranium mixed with silver, the air it's splitted very easily at 322 km per hour ...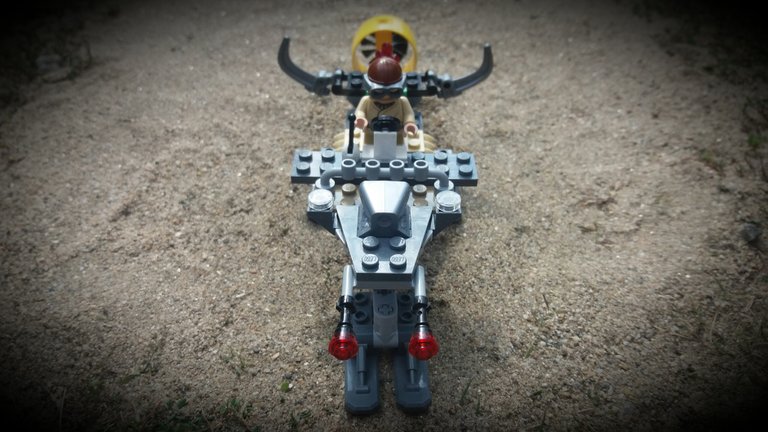 Maybe for some, these things are like #scifi ... but for us are the Past and the Future of this Matrix called Earth ... and it might be applied very easily to planets like Barsoom and Tatooine ... beside so many other planets from different constellations ...
Hope you all will have a cool weekend, staying far away from the crypto market which is bouncing in 13/8 ...
Enjoy your life people, and keep creating things ... food menus, songs, lego ... and so many other things that are the little sacred ingredients for a special and blessed life.
Ciao a tutti.
Enjoy some of my music:
https://open.spotify.com/album/15ErQTZIe673wxPYWq799g?si=D-mdALN1QhCtSta-rWisbw