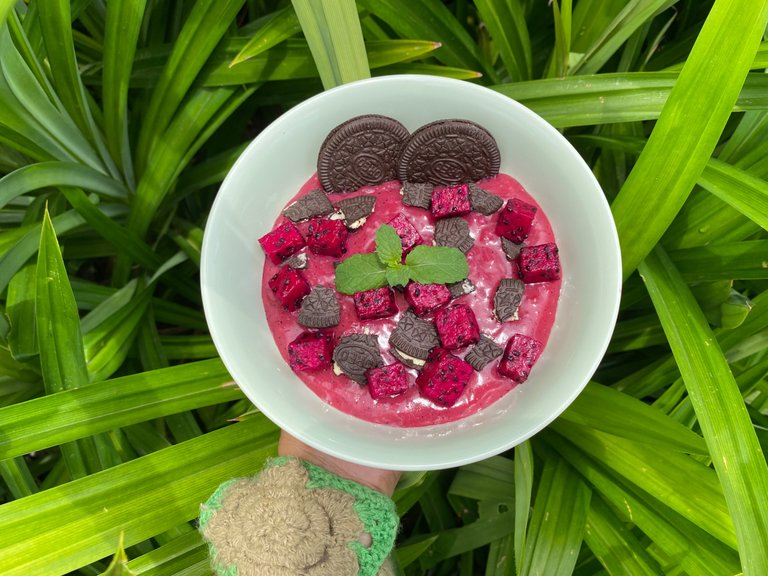 Have you ever felt unsuitable for a cold breakfast like Smoothies? Maybe you can try the idea like the ones I've tried in my kitchen.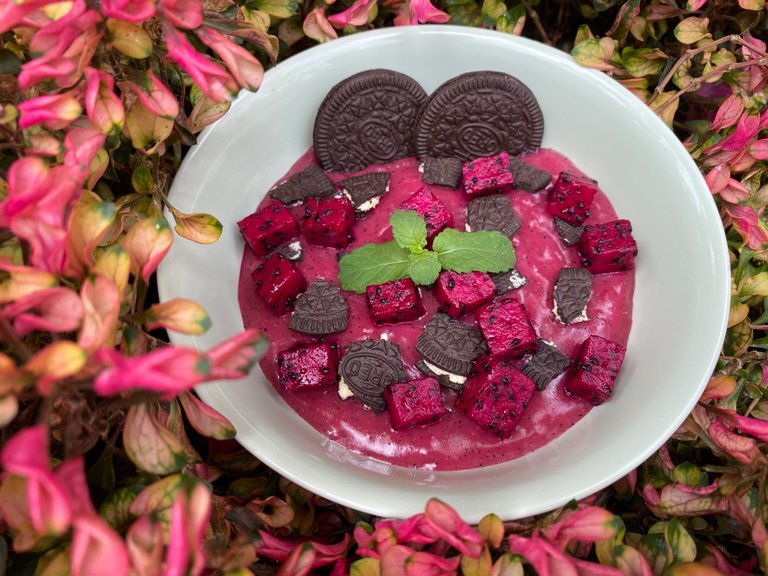 I will share the idea of ​​a breakfast bowl that is served warm, not cold. This was inspired by Indonesians who find it difficult to accept smoothies for breakfast because they are served cold. So I tried to come up with a new recipe that of course, I had never tried before.
---
---
---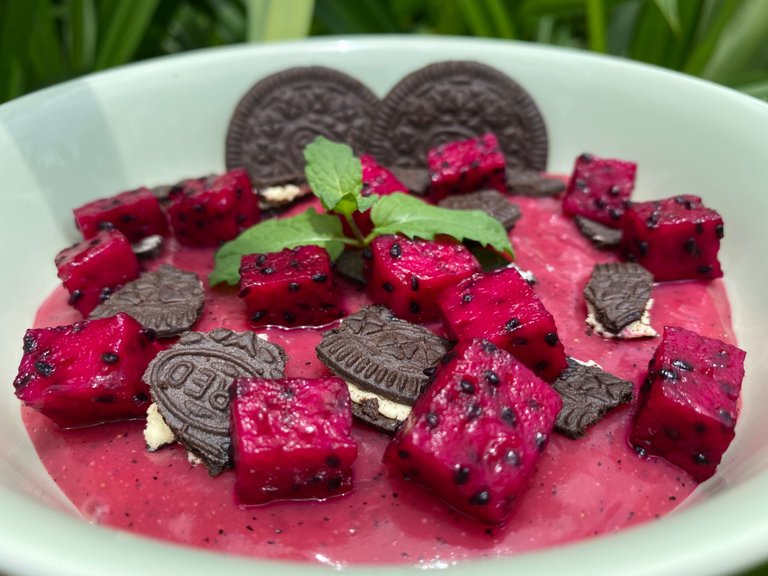 Dragon Fruit Porridge
The dragon fruit porridge recipe is the same as the DRAGON FRUIT DESSERT BOX that I posted a few days ago.
But what makes it different is the way it is served and also the difference in terms of toppings.
In this recipe, I use Oreo biscuits topping and the dragon fruit pieces themselves.
For the record, for a better variety, you can use fruit toppings that are different colors with dragon fruit. You can also add coconut flakes so that your breakfast bowl is more attractive and looks appetizing.
---
Ingredients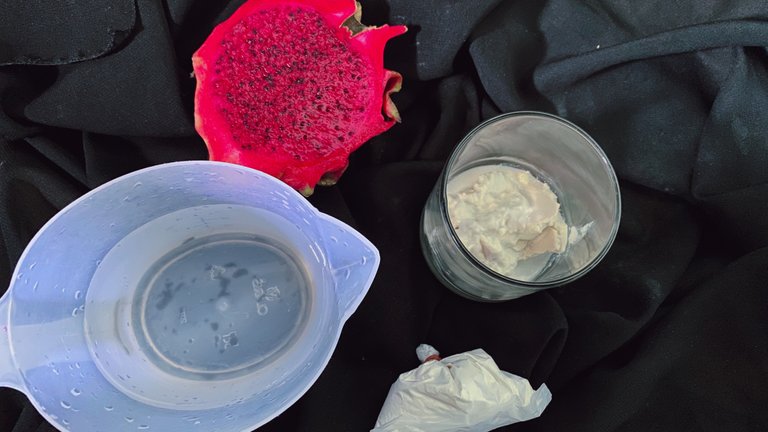 300 grams of dragon fruit
100 grams of cornstarch/Maizena Flour
400 ml of water
65 ml of thick coconut milk, you can use coconut cream
5 tablespoons of sugar
a pinch of salt
Vanilla or pandan leaf for added fragrance
---
How to make
Step 1

Blend dragon fruit, cornstarch, salt, sugar, coconut milk, and water.
---
Step 2

Strain and transfer the blended mixture of the ingredients into the cooking pan.
---
Step 3

Add pandan leaf (optional). You can add vanilla powder or vanilla essence during the blending process.
---
Step 4

Cook continuously stirring slowly so that the dough does not clump and remains soft. Cook until thickened and bubbles appear on the surface.
---
Step 5

Turn off the fire. Remove.
---
---
---
Step 6

Add topping such as fruits or biscuit crumbs. Serve while in warm condition.
---
---
---
The result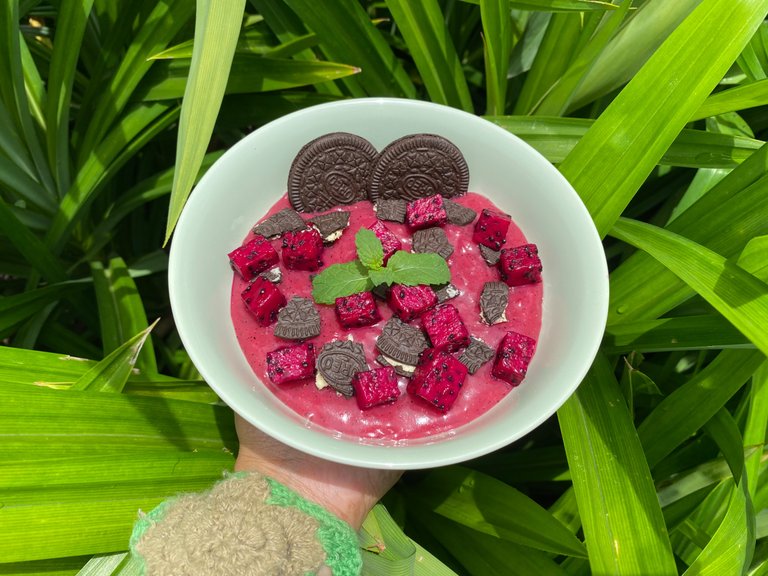 This is a special porridge. Because this recipe uses cornstarch, the texture will be slightly chewy like pudding but still soft like porridge.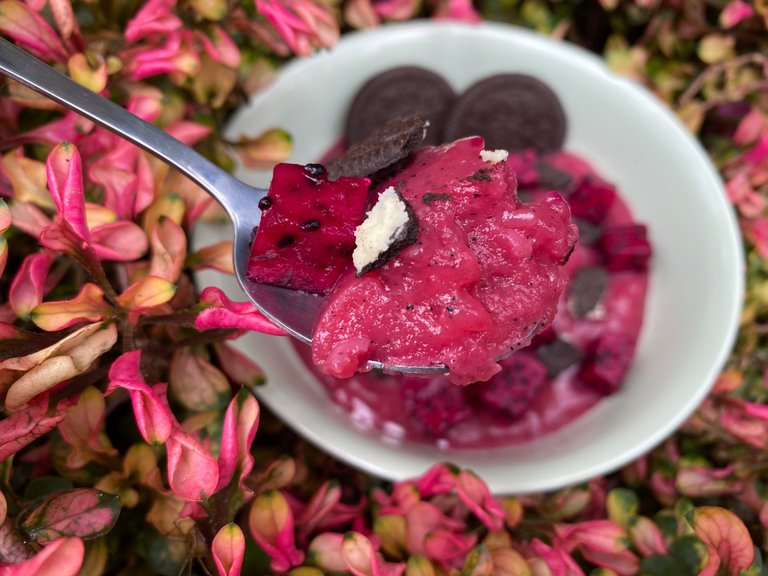 I love the texture, taste, and color of this dragon fruit porridge. Combine into a bright breakfast bowl to make your day cheerful.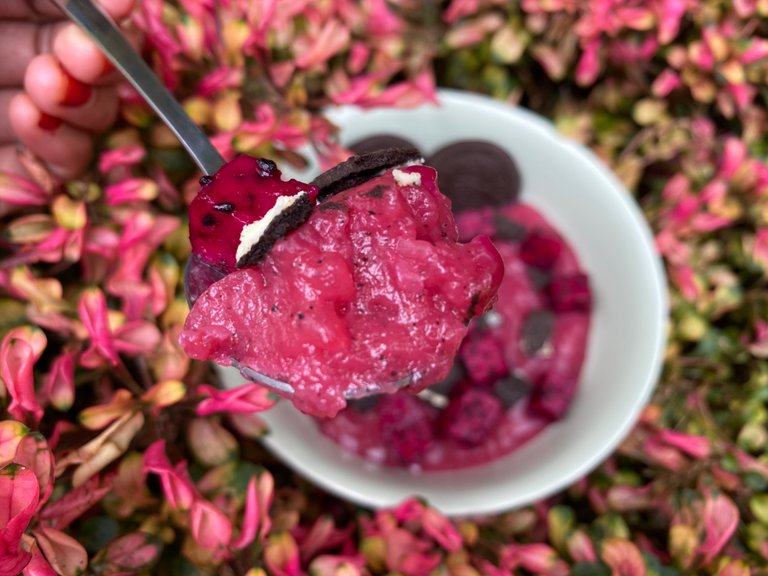 You can save this recipe as an idea for your breakfast at the weekend tomorrow. :)
Happy yummy tummy day!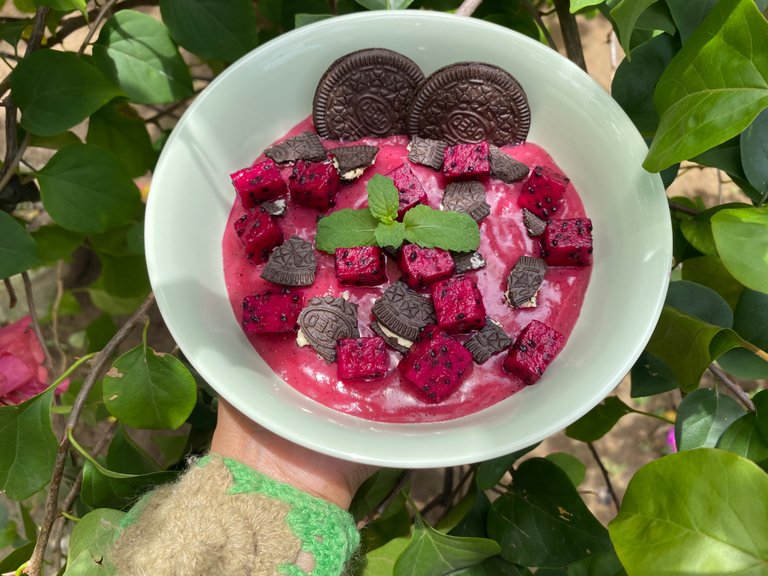 All of texts and images were my properties