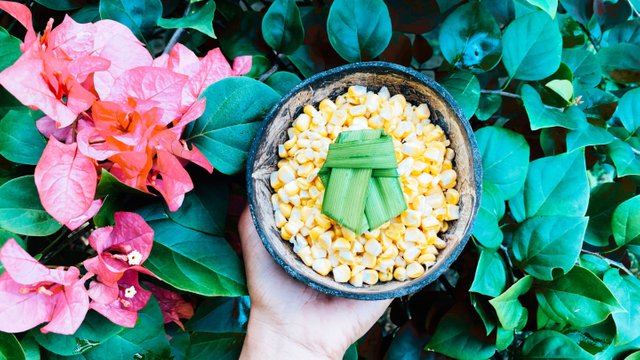 I have a new idea to combine corn soup with oats for breakfast. Maybe this is different from the corn soup that you usually consume with a savory taste.
I imagined sweet corn soup mixed with oats that didn't really have a dominant taste.
Food Preparation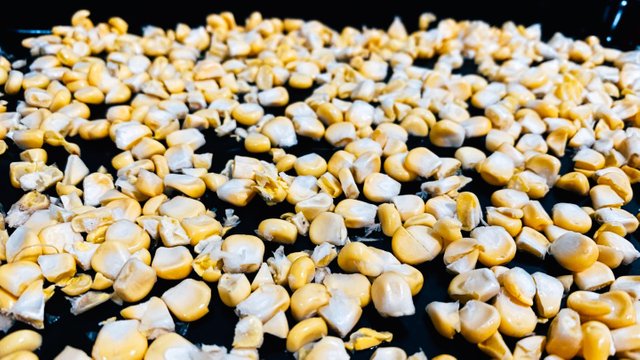 Bright, and can form an attractive texture. So I decided not to miss having fun with cornflakes in the kitchen.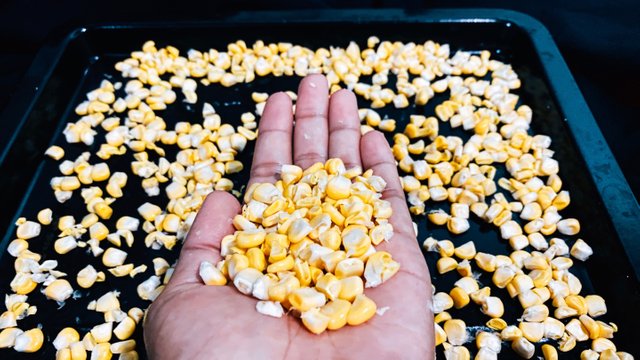 I have removed the corn grains from the fruit stem. There are some interesting facts about corn that make me amazed.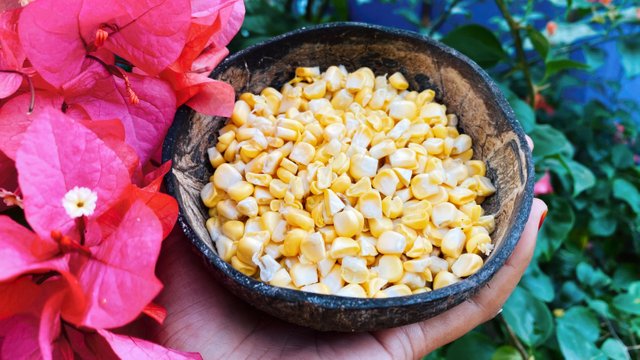 Interesting facts about corn
Corn produces thick texture and sweet taste. That is why corn flour can also be used as plant-based cream mixed with plant-based milk and fruit.

Corn has a low glycemic index, good for diets, and controlling blood sugar. So corn can be used as a substitute for rice. In some parts of Indonesia, corn has been a staple food for a long times.
Corn can be used as a savory and sweet food
Just like pumpkin, corn can be used as a savory and sweet food. It is not at all strange if corn is used as a suspicious flavor food even though the basic taste of corn is sweet.
Corn can be a delicious and refreshing drink
It might sound strange to you if corn is made as a drink. But I have tried making corn drinks several times and the results are quite good! Corn ice can also be used as a dessert with the addition of jelly and others.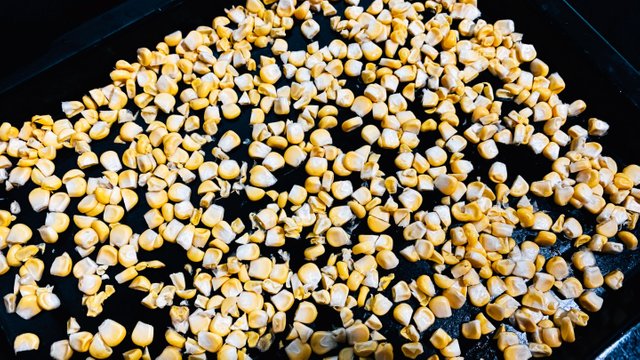 That was the photography that I managed to do today before I made corn soup today. Hope you enjoy my work today. See you at my delicious recipes!