Installing Support Tool for An Ornamental Plant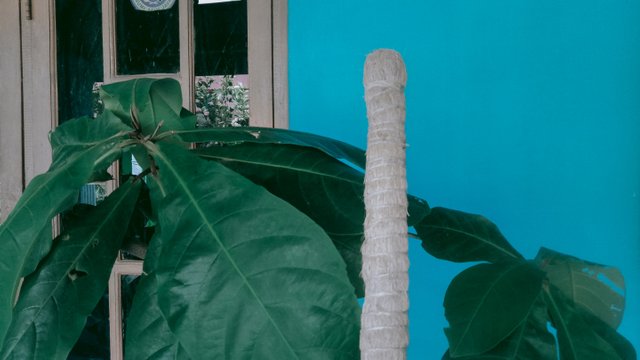 A gardening tool came today from the online shop I ordered.
This is a plant support tool so that the plant is straight.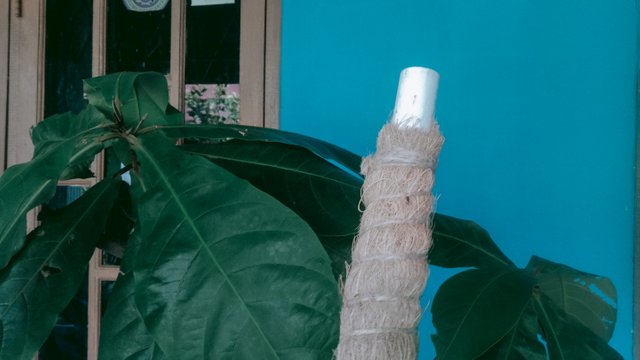 Made from a pipe wrapped with coconut fiber, so it will look beautiful when you put it on a plant.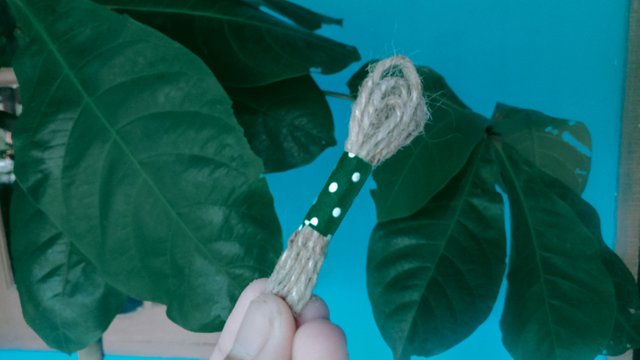 I get a rope to tie plants to the support.
So let's start tying the stems of plants to the supports.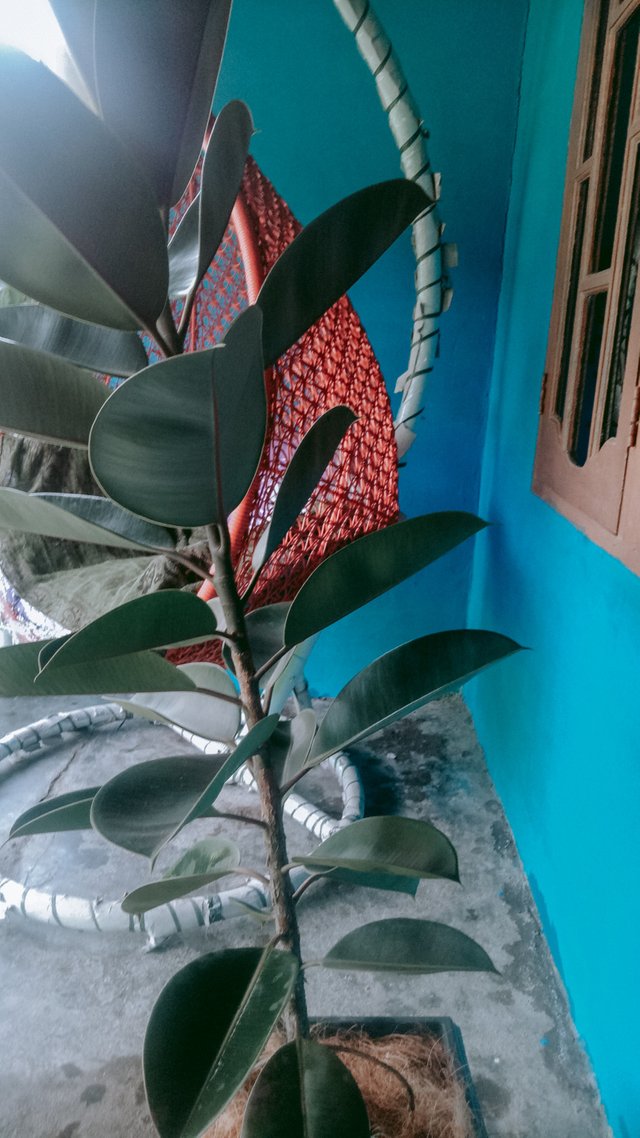 This is my plant which looks like it has a rather non-straight stem.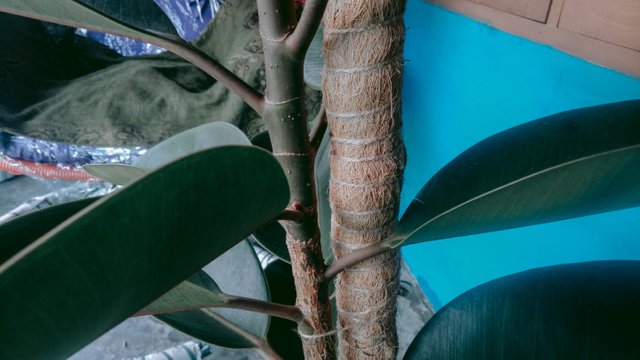 Initially I stuck the bottom of the buffer into the base of the plant in a pot. Then I tie the stems of plants to the support.
---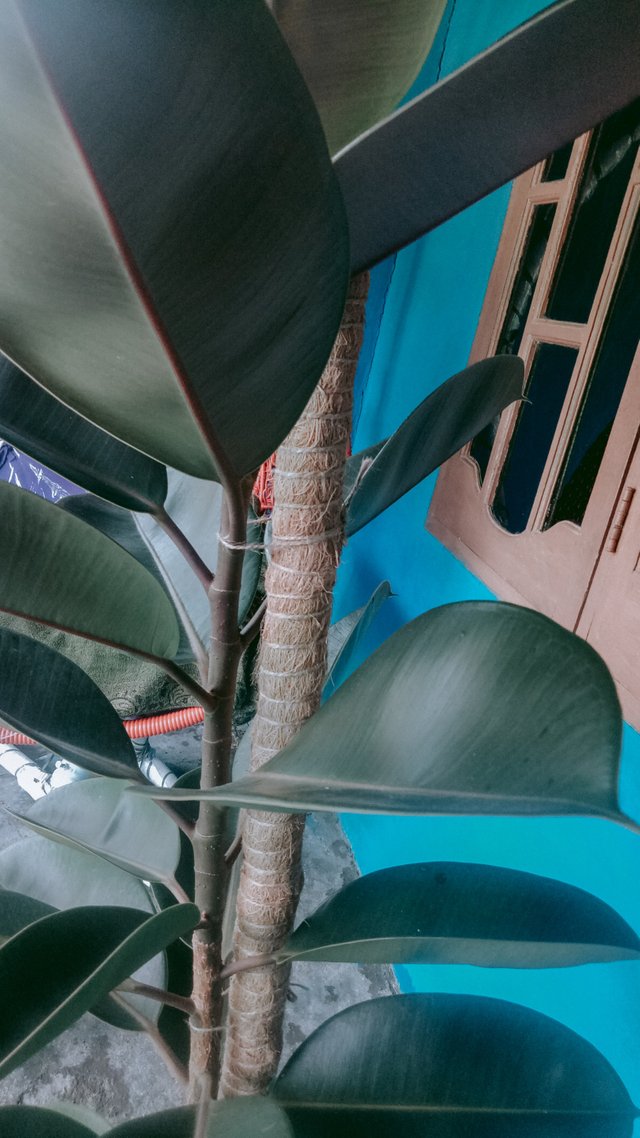 This is the result. Looks pretty decent and the stems of plants look more straight and neat.