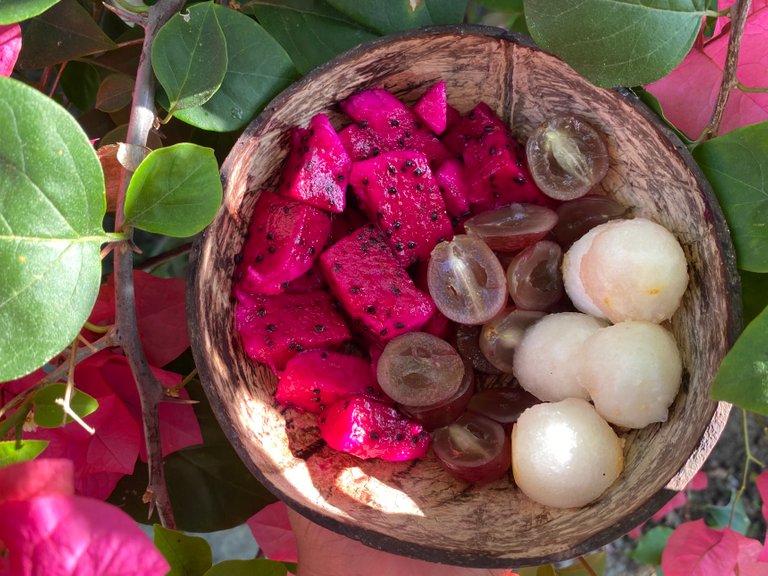 Do you eat fruit as a substitute for your breakfast, not as an addition to breakfast portions?
To be honest, I rarely do this too. Usually, I make fruit as smoothies or mix it with oatmeal.
Today I want something light. I prepared several types of fruit for my breakfast bowl.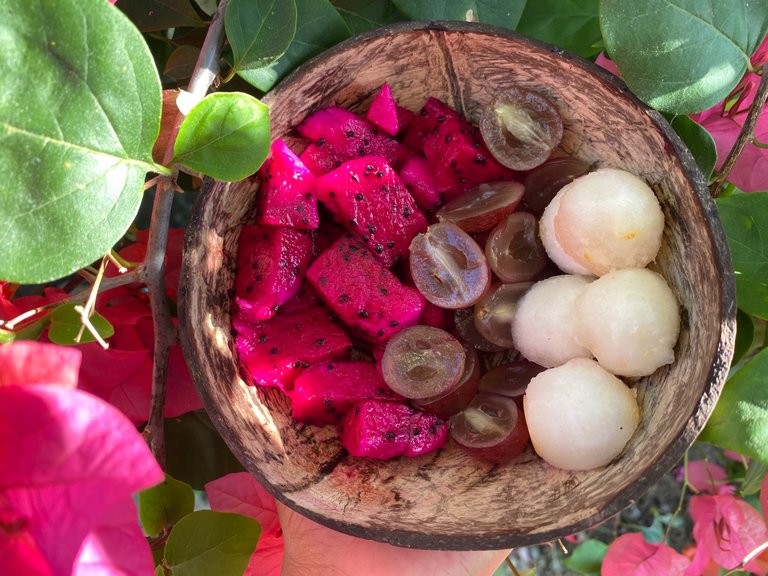 I prepared dragon fruit, grapes, and pear. I prepared a small serving of a bowl, as I am not used to large portions.
This one bowl is for my breakfast, but that doesn't mean I won't eat anything until lunch.
---
---
---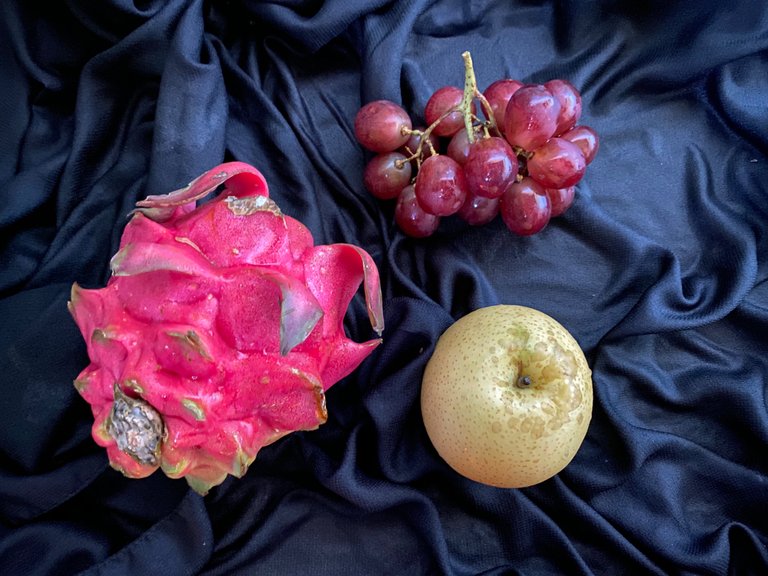 Start Fresh, Keep Simple
Without any additional processing, it keeps it simple. The pure taste of delicious fruits will not be rejected. But as much as possible avoid fruit that is acidic for the morning.
I have breakfast with only fruit without processing when I wake up early in the morning around 6-7 AM. Then around 10 AM I will eat a heavy meal like rice or the like.
But sometimes I wake up at 9 AM if I decide to sleep a little longer after praying at 5 AM.
So a bowl of fresh fruit is a great choice for early mornings and without coffee. I have to hold my coffee habit until midday.
---
---
---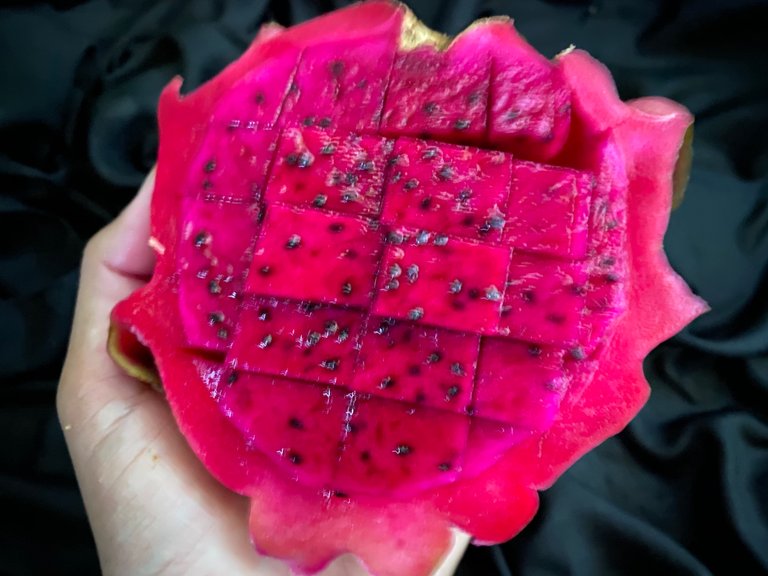 Healthy Benefits Is The Important One
Preparing foods that are "clean eating" is a great way to start changing our healthy lifestyle patterns.
I don't think we need to think again about eating fruit. It is different from vegetables which still have to be consumed by processing. You could say there are still many of us who are too heavy to eat raw vegetables. We need an additional sauce to get rid of the "bit biting grass on the vegetables" taste.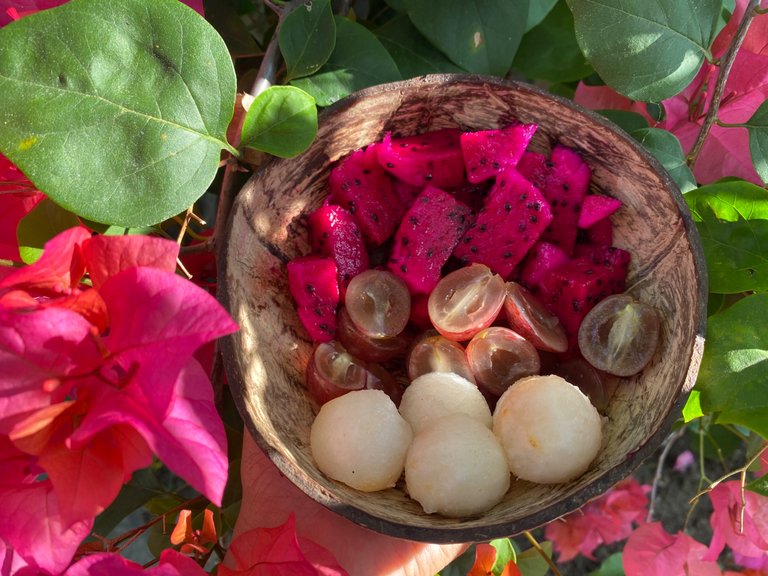 The fruits I ate this time were high in antioxidants. Dragon fruit and grapes also have benefits that are good for heart health, eyes, and skin.
For the rest of the fruit this morning I'll make juice for the afternoon. I'll be looking for inspiration for an awesome color mix later.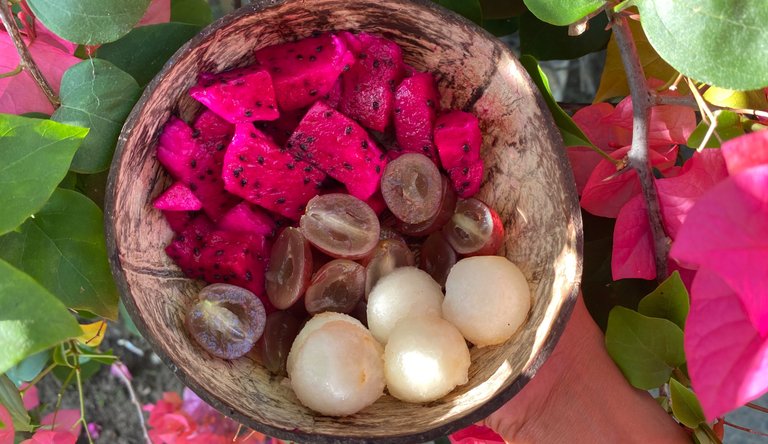 Until next on my food blog.
Your Favorite Chef on Blockchain,
LESTARI.
---