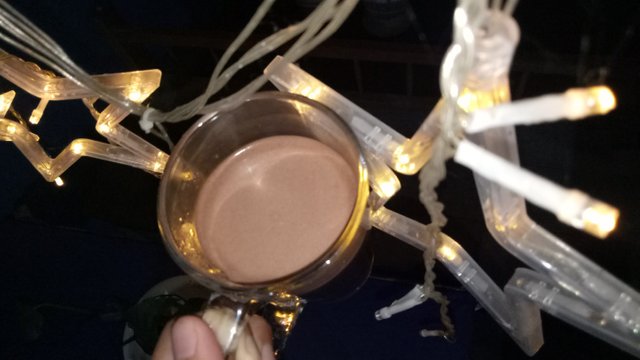 In tropical areas like Indonesia, the night will feel so cold, even when the day is very hot.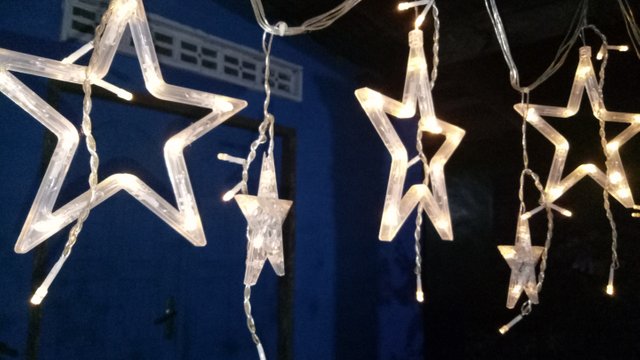 I sat on the porch, enjoying the quiet atmosphere of the night. Every now and then children in my village pass with friends or just play in a neighbor's house.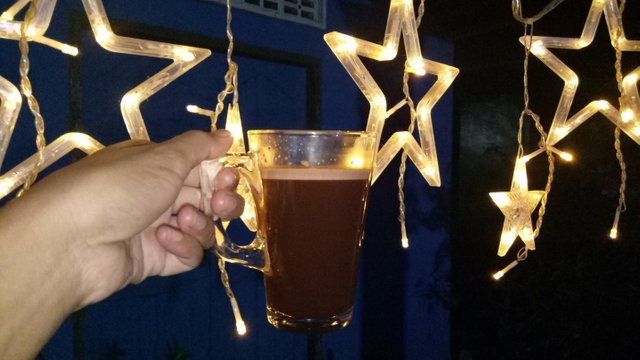 So I decided to make a warm drink, but this time it wasn't coffee.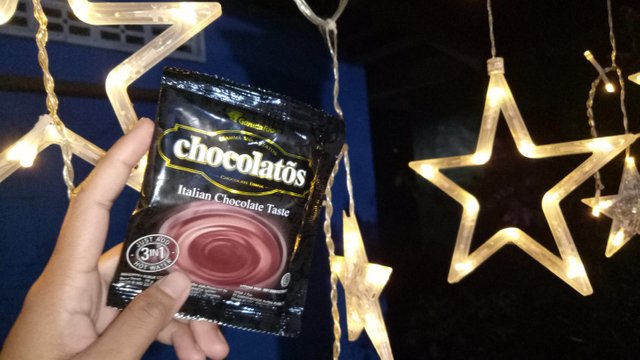 I have a supply of instant chocolate powder to brew into a delicious drink.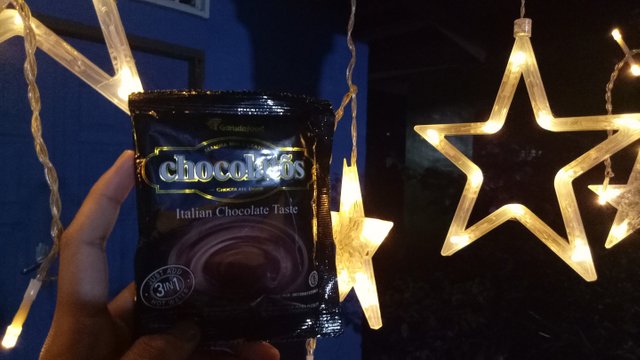 This is a brand that is quite popular in Indonesia, for drinks and snacks.
I make a glass of chocolate drink, then enjoy it while staring at the soothing lights.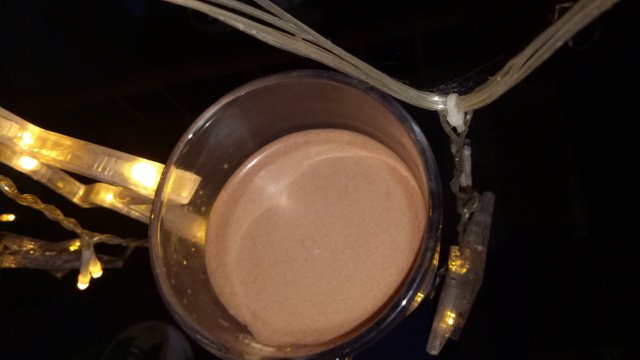 I am very grateful for the atmosphere of the night which gave me a lot of inspiration for my work.
In addition to creating content and completing several projects for my clients, I am still active in completing my own creative projects, my third book.
May we continue to be blessed and health.
Until next!