Hello everyone, dear friends. Today, I will show you how to make a gift card that you can give to your loved ones. First of all, we need the materials: white A4 paper, ruler, pencil, colored papers.
Herkese merhaba sevgili arkadaşlar.Bugün sizlere sevdiklerinize verebileceğiniz hediye kartını yapımını göstereceğim.İlk olarak ihtiyacımız olan malzemeler: beyaz a 4 kağıdı, cetvel,kalem, renkli kağıtlar.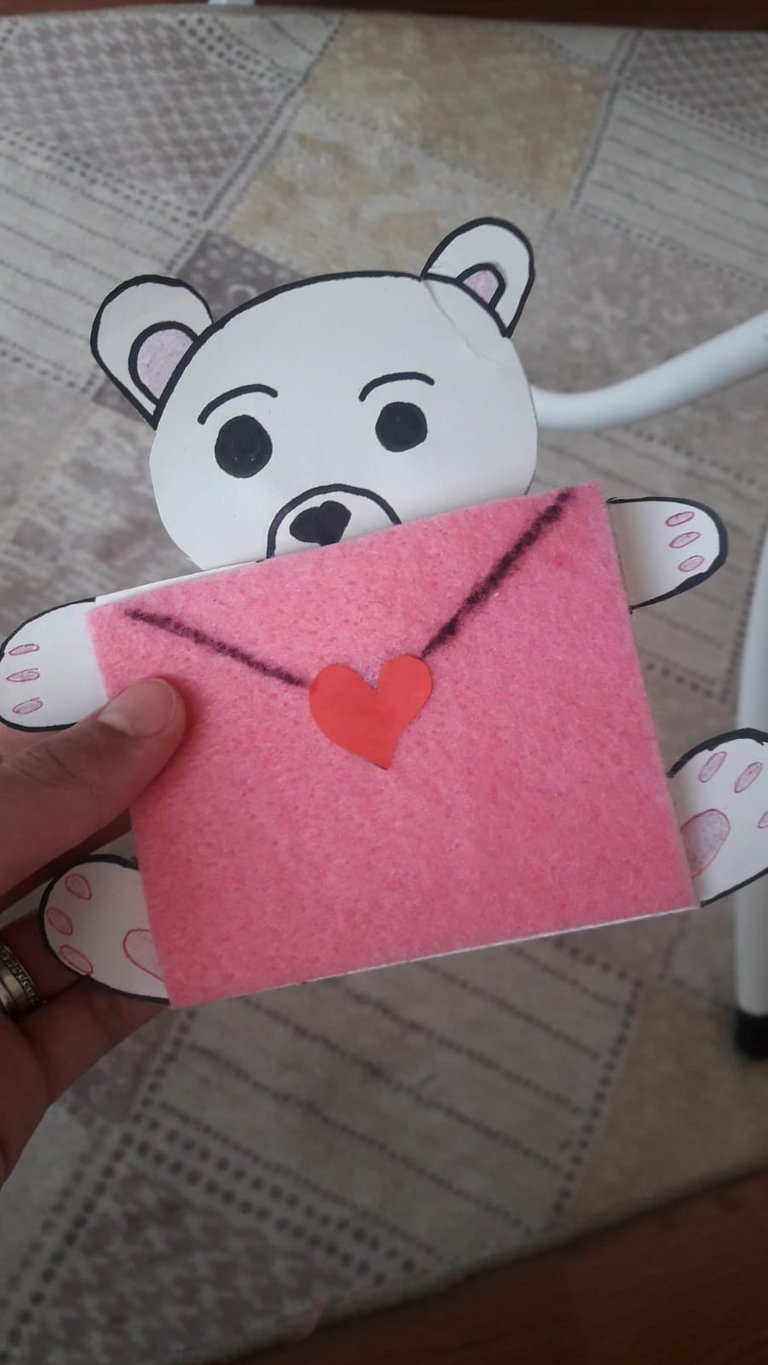 First, let's fold the a 4 paper in the middle.Let's cut it in half.Let's leave a 3 cm margin from the upper parts of the shape we cut.Let's leave 2.5 cm margins from the edges and draw it as shown in the figure.
İlk olarak a 4 kağıdını ortasından katlayalım.İkiye keselim.Kestiğimiz şeklin üst kısımlarından 3 cm pay bırakalım.Kenarlarından da 2,5 cm pay bırakarak şekildeki gibi çizelim.Ölçüleri sizler istediğiniz gibi de yapabilirsiniz.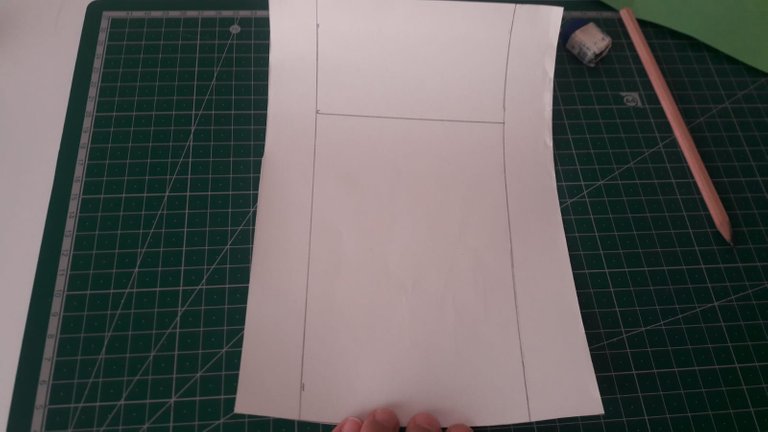 Let's draw the hands and legs of the bear. Let's cut the shape we draw like in the image.
Ayının ellerini ve bacaklarını da çizelim.Çizdiğimiz şekli görseldeki gibi keselim.Kağıdın alt kısmını katlayalım.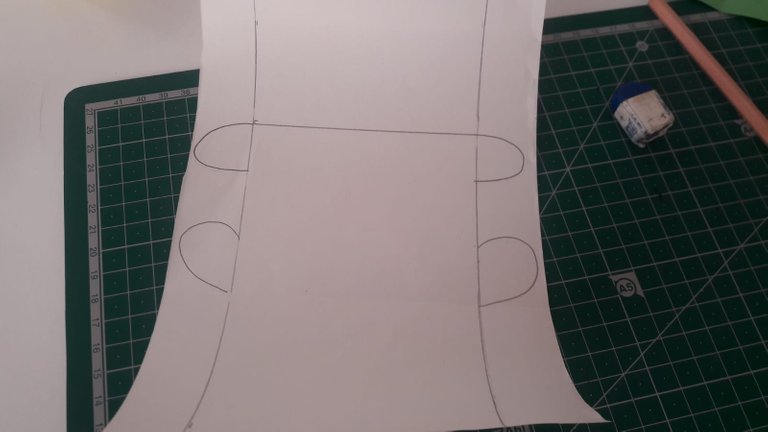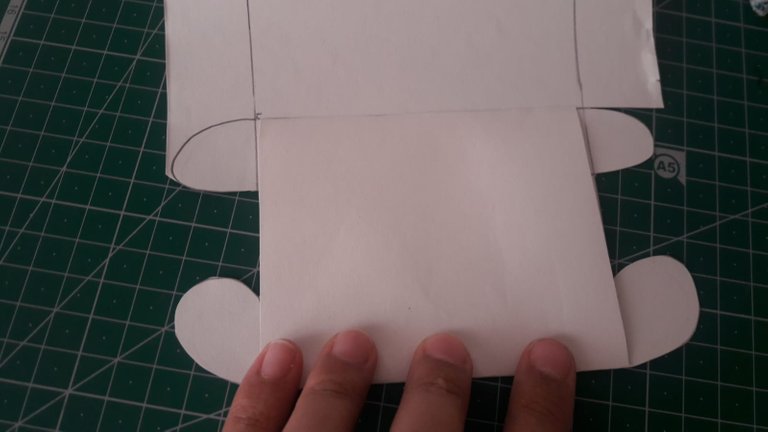 Let's draw the outline of the bear on the top of our paper. Let's cut the shape we have drawn.
Kağıdımızın üst kısmına ayının taslağını çizelim.Çizdiğimiz şekli keselim.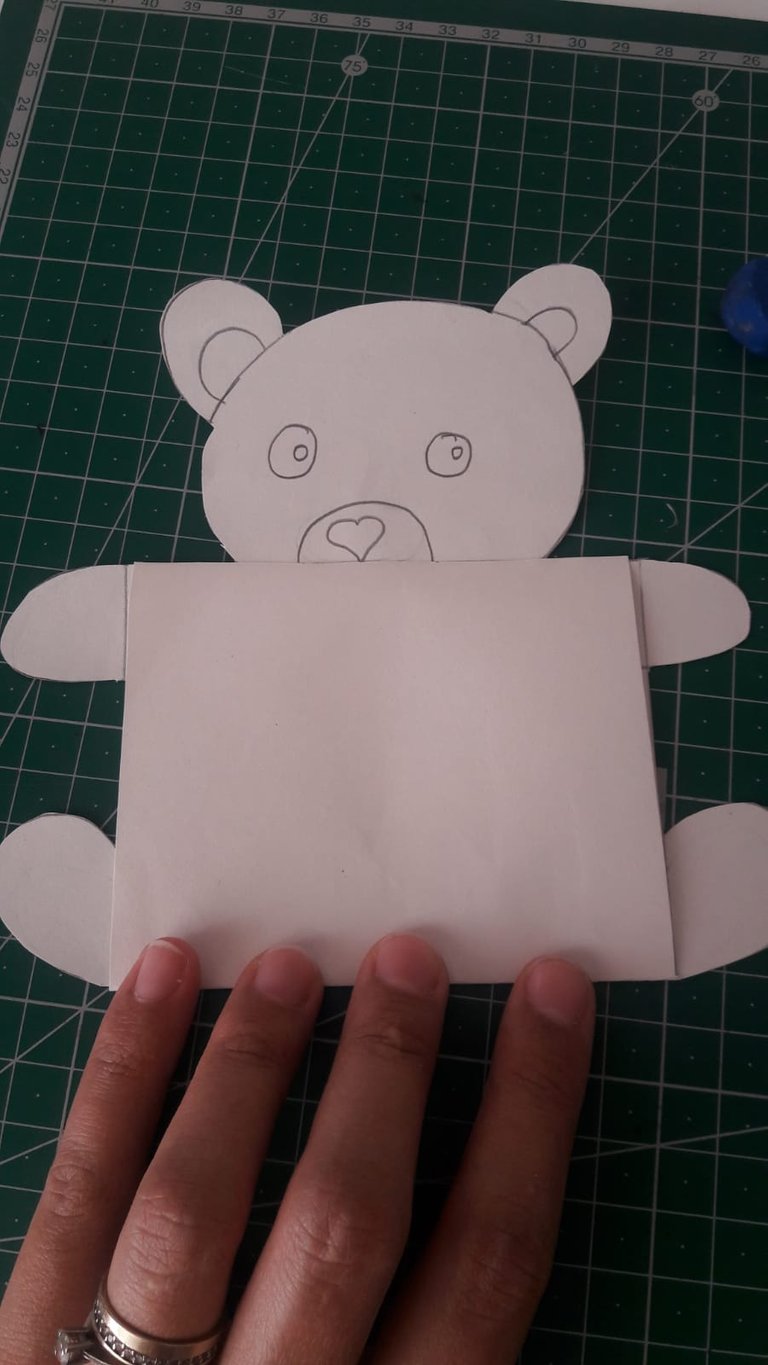 I used the felt that I have to make letters. You can use colored paper. I cut my felt and glued it. I cut a heart out of colored paper on it. I pasted it. I drew the outline of the bear with a black pencil and painted the eyes and ears.
Mektup yapmak için ben elimde olan keçeyi kullandım.Sizler renkli kağıt kullanabilirsiniz.Mektup boyutunda keçemi kestim ve yapıştırdım.Üzerine de renkli kağıttan kalp kestim.Yapıştırdım.Ayının etrafını siyah kalemle çizdim.Gözleri ve kulakları boyadım.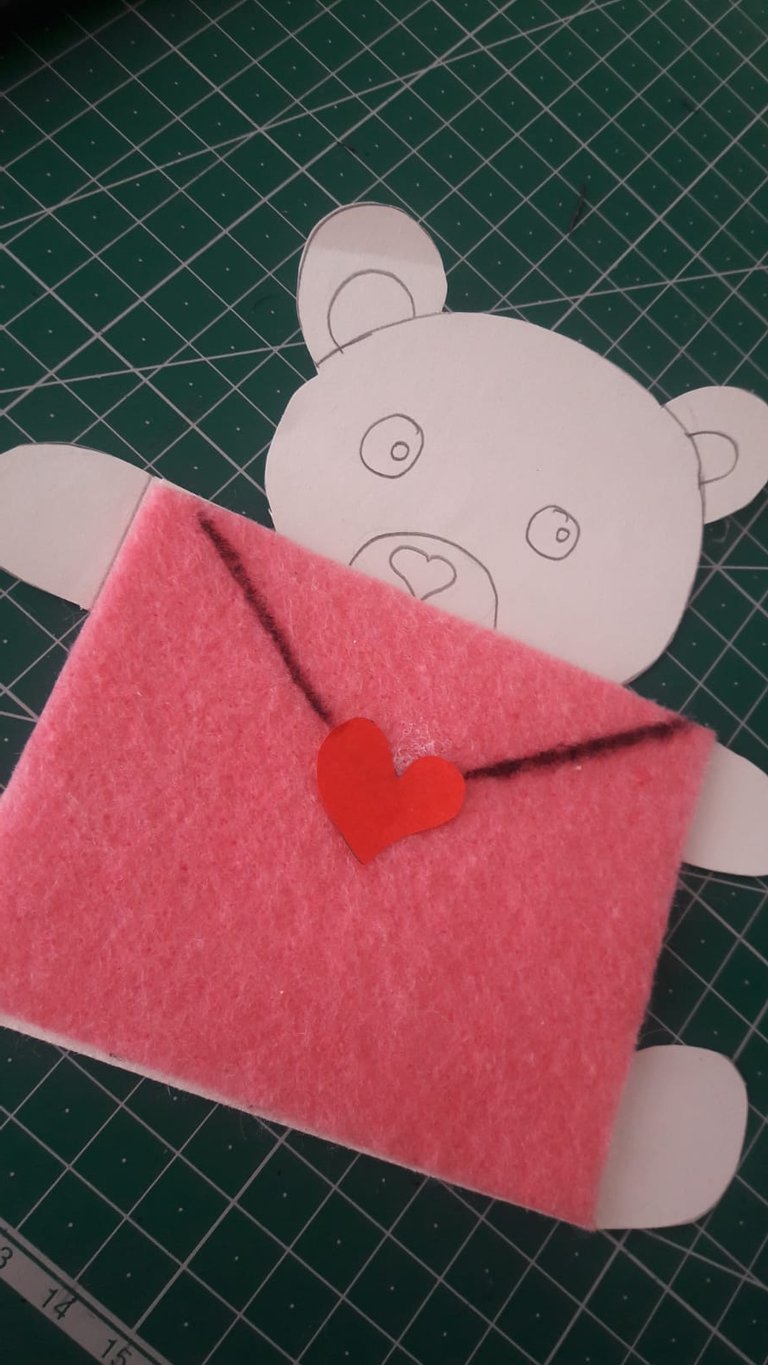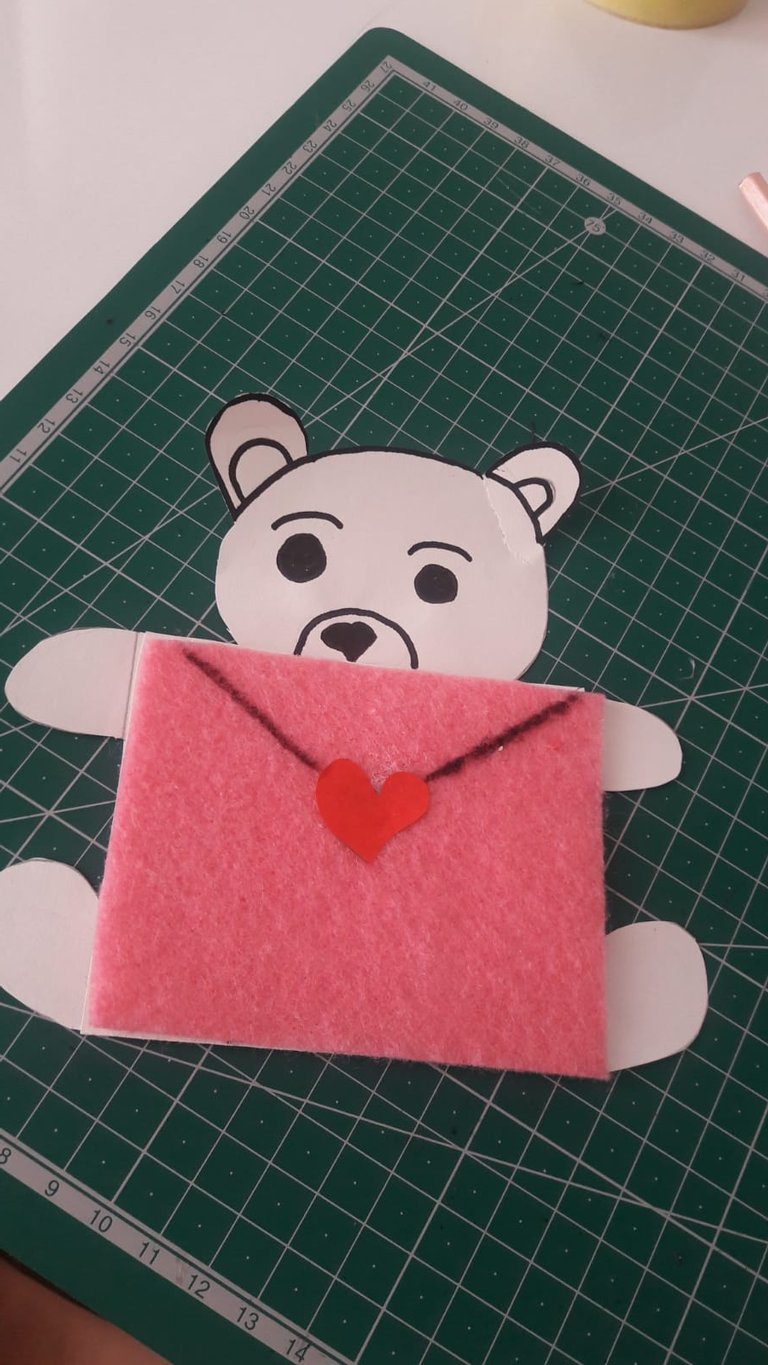 I also painted the hands and feet of the bear. I wrote my message in my letter, and my letter is ready. Thank you for reading. See you in the next projects. Thank you very much for your support.
Ayının elleri ve ayaklarını da boyadım.Mektubumun içerisine mesajımı yazdım.Ve mektubum hazır.Okuduğunuz için teşekkür ederim.Sonraki projelerde görüşmek üzere.Destekleriniz için çok teşekkür ederim.