Hello everyone, dear friends, today I will show you how to make a pen holder out of paper. The first materials we need are 4 pieces of blue paper, 4 pieces of green paper, glue, pen, scissors.
Herkese merhaba sevgili arkadaşlar,bugün sizlere kağıttan kalem kutusu yapımını göstereceğim.İlk olarak ihtiyacımız olan malzemeler 4 tane mavi kağıt, 4 tane yeşil kağıt,yapıştırıcı,kalem,makas.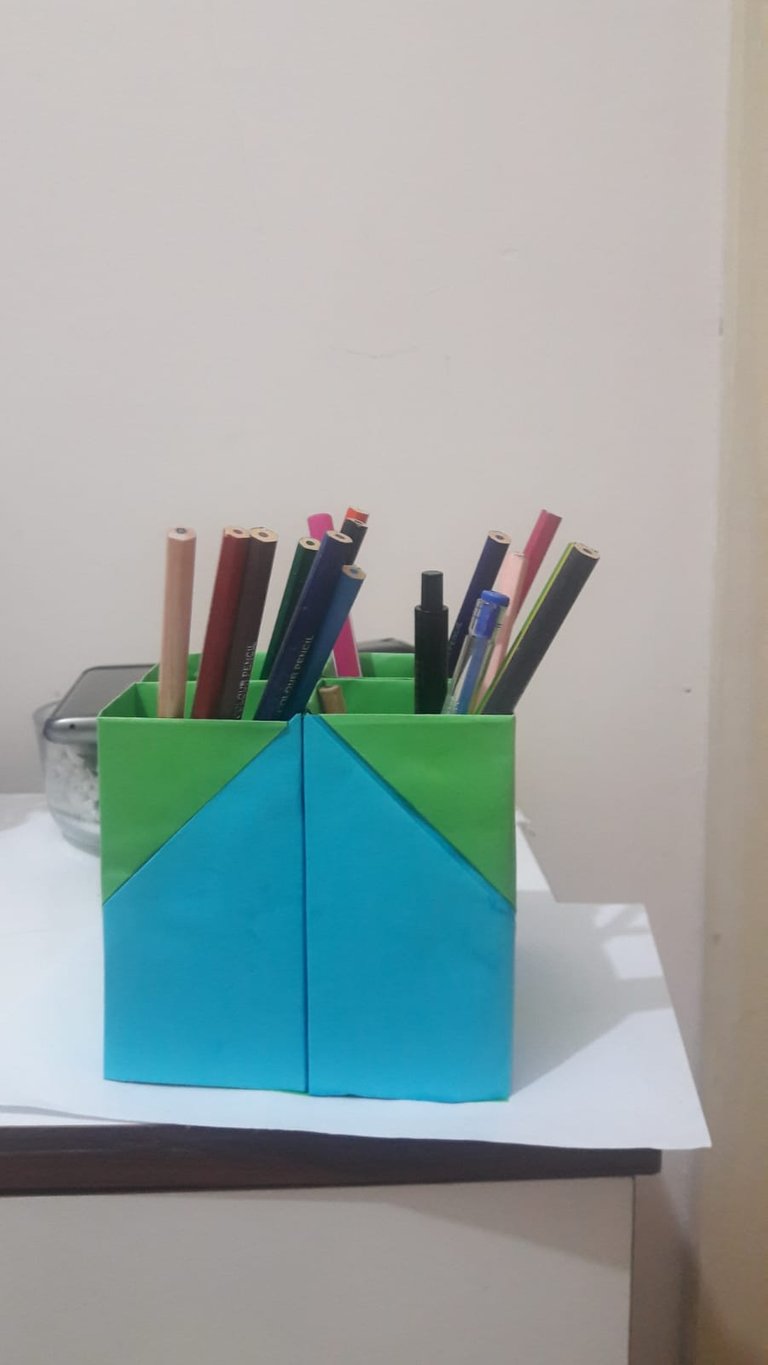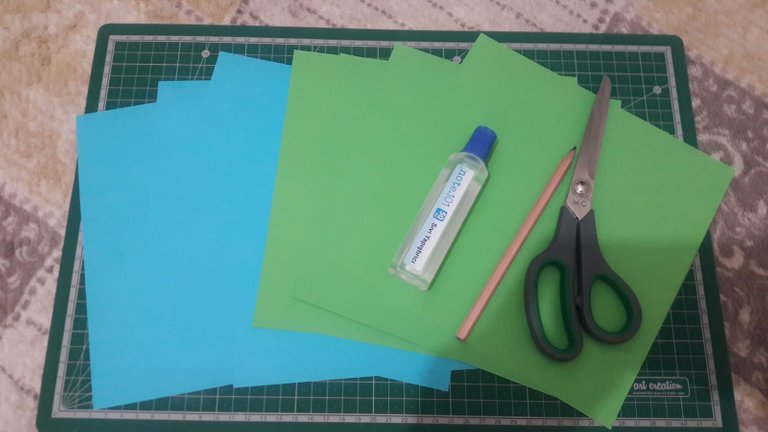 Kağıdımızı istediğimiz boyutta keselim. Bir kare elde edelim. Kareyi ikiye katlayalım.Kağıdımızı açalım.Tekrar ikiye katlayım.Üst köşeleri içeriye doğru katlayalım.
Let's cut our paper in the size we want. Let's get a square. Let's fold the square in half, open our paper, fold it in half again, fold the upper corners inwards.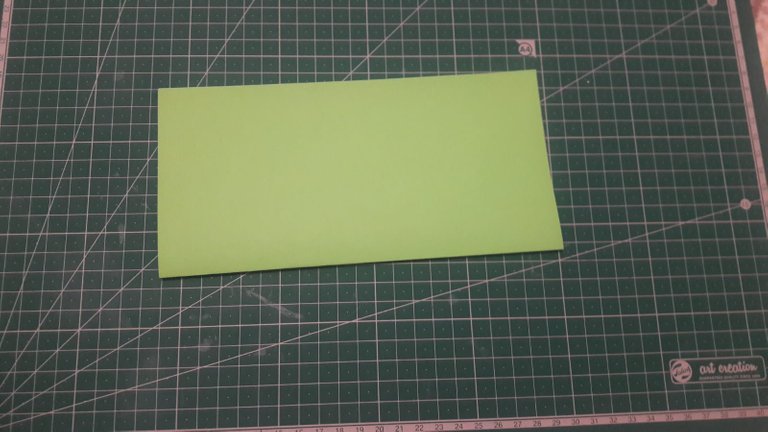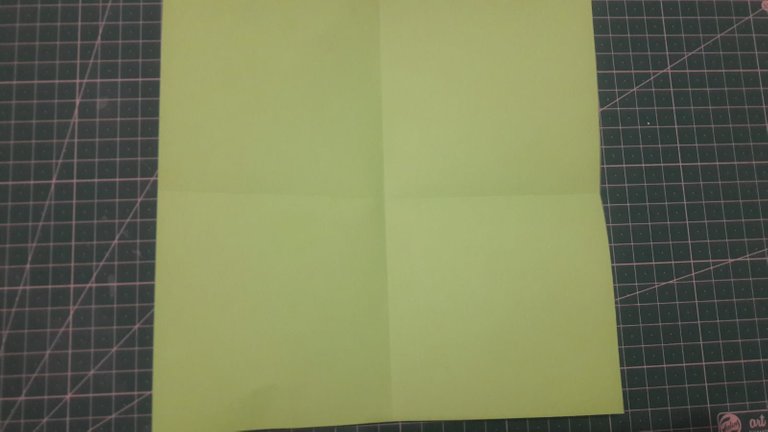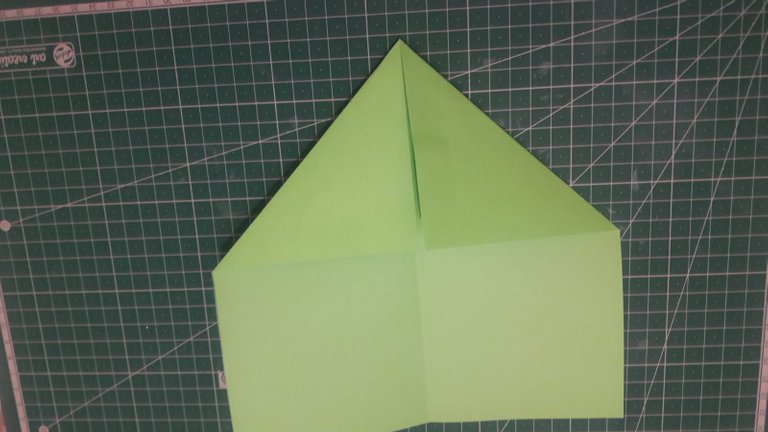 Let's fold the tip of the paper inwards. Fold it in half from the edges to the middle. Follow the same steps and make the same shape from one more blue paper.
Kağıdın uç kısmını içeriye doğru katlayalım.Kağıdın kenarlarından ortasına doğru ikiye katlayalım.Aynı adımları takip ederek bir tane daha mavi kağıttan aynı şekli yapalım.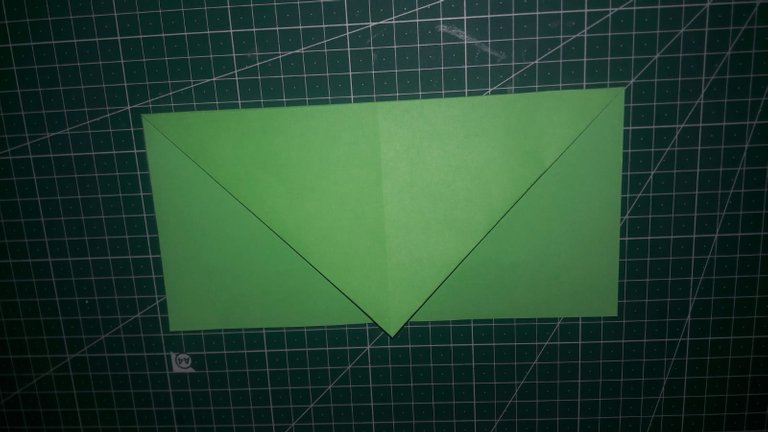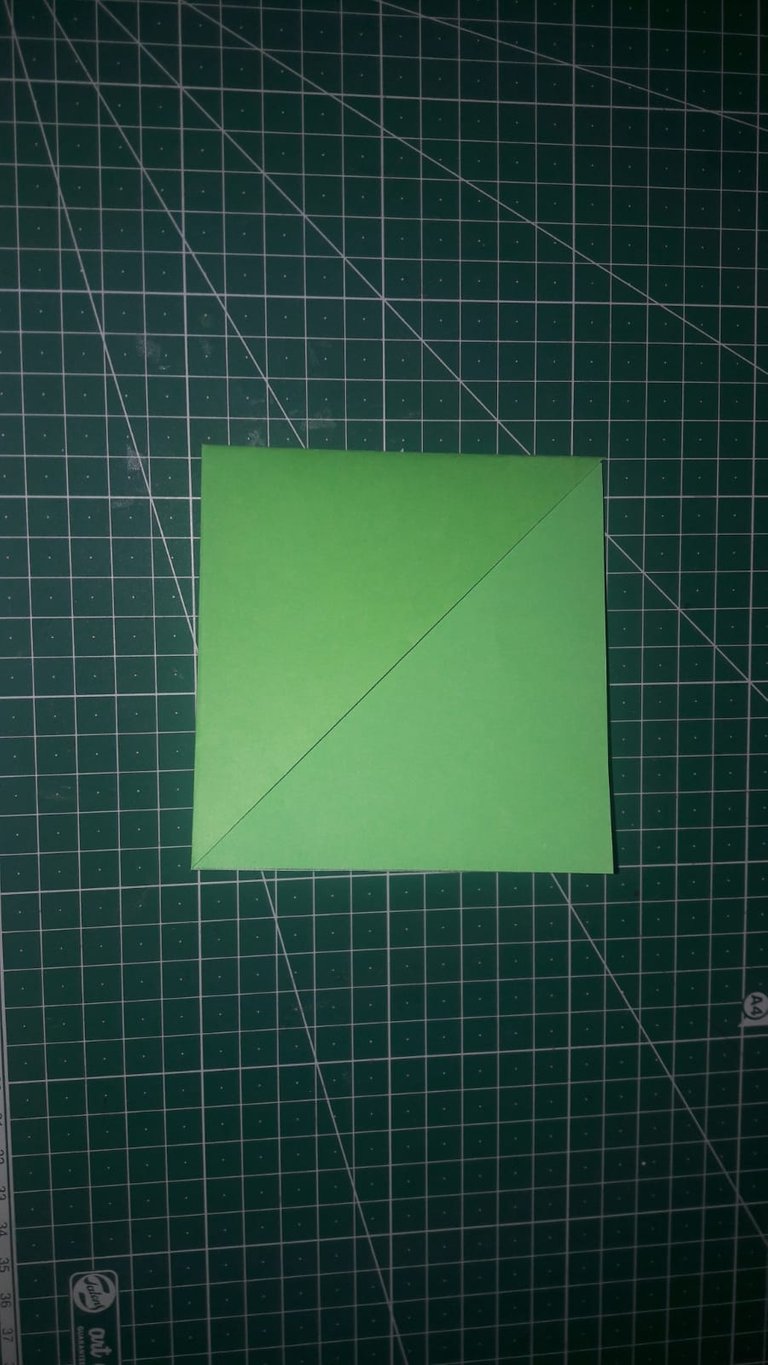 Make sure that the middle is a blank space. Glue the papers. When the glue dries, let's fold the edges. Let's make a rectangular box.
Kağıtları içiçe geçirelim.Ortasının boşluk olduğuna dikkat edin.Kağıtları yapıştıralım.yapıştırıcı kuruduğunda kenarları kıvıralım.Bir dikdörtgen kutu elde edelim.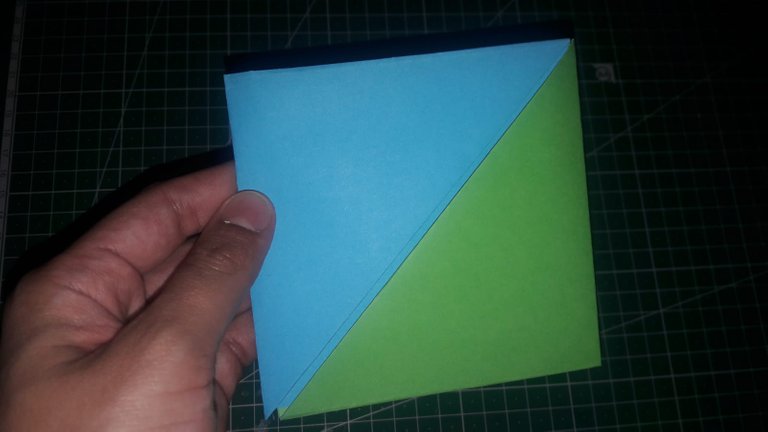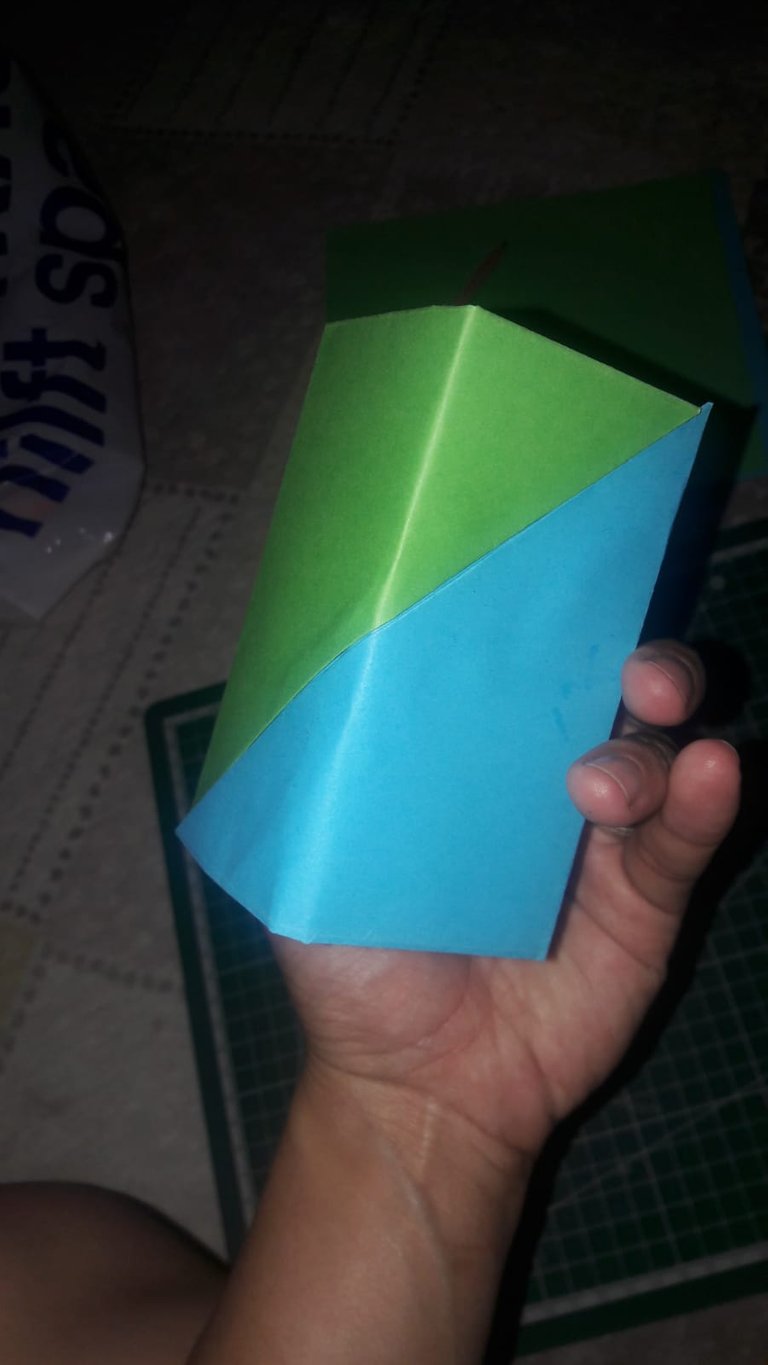 Let's make 3 more identical boxes. You should have 4 rectangular boxes in total. Let's glue the boxes together. Let's cut cardboard in the size of the bottom of the boxes. Otherwise, you can stick 2 or 3 pieces of paper on top of each other. Let's stick the base to the bottom of our box.
3 tane daha aynı kutuları yapalım.Toplamda 4 adet dikdörtgen kutunuz olmalı.Kutuları birbirine yapıştıralım.Kutuların altının büyüklüğünde karton keselim.Yoksa 2 3 tane kağıdı üst üste yapıştırabilirsiniz.Tabanı kutumuzun altına yapıştıralım.Kurumasını bekleyelim.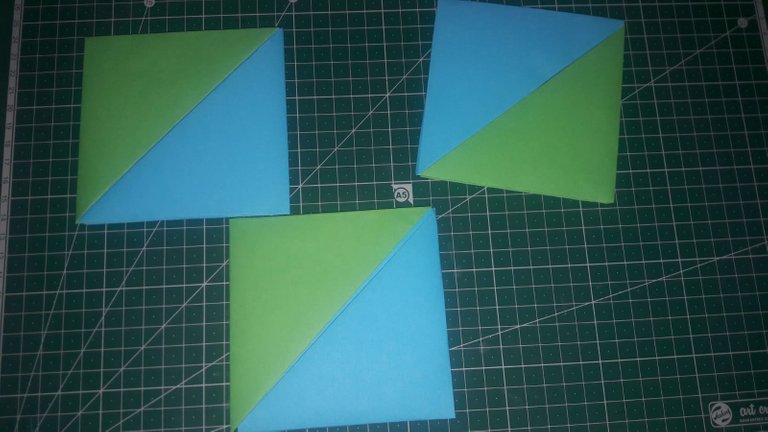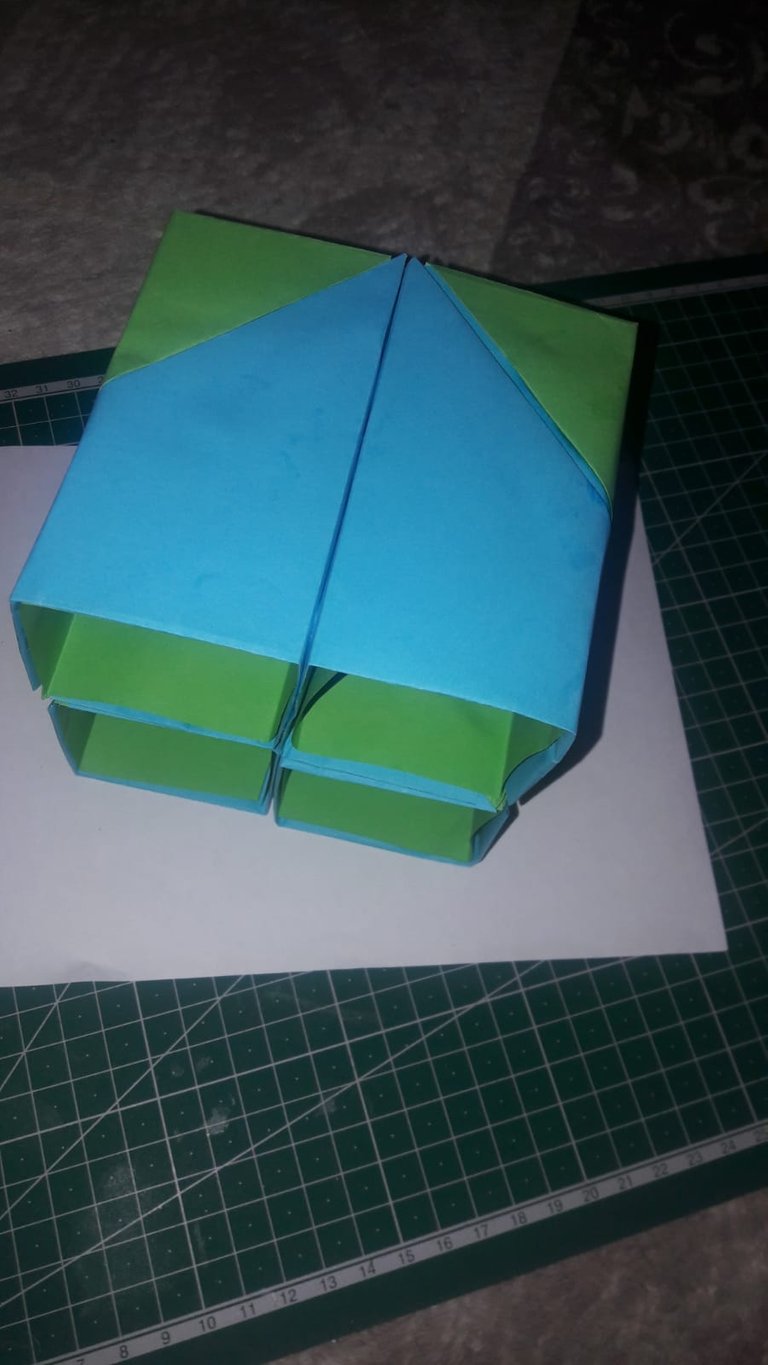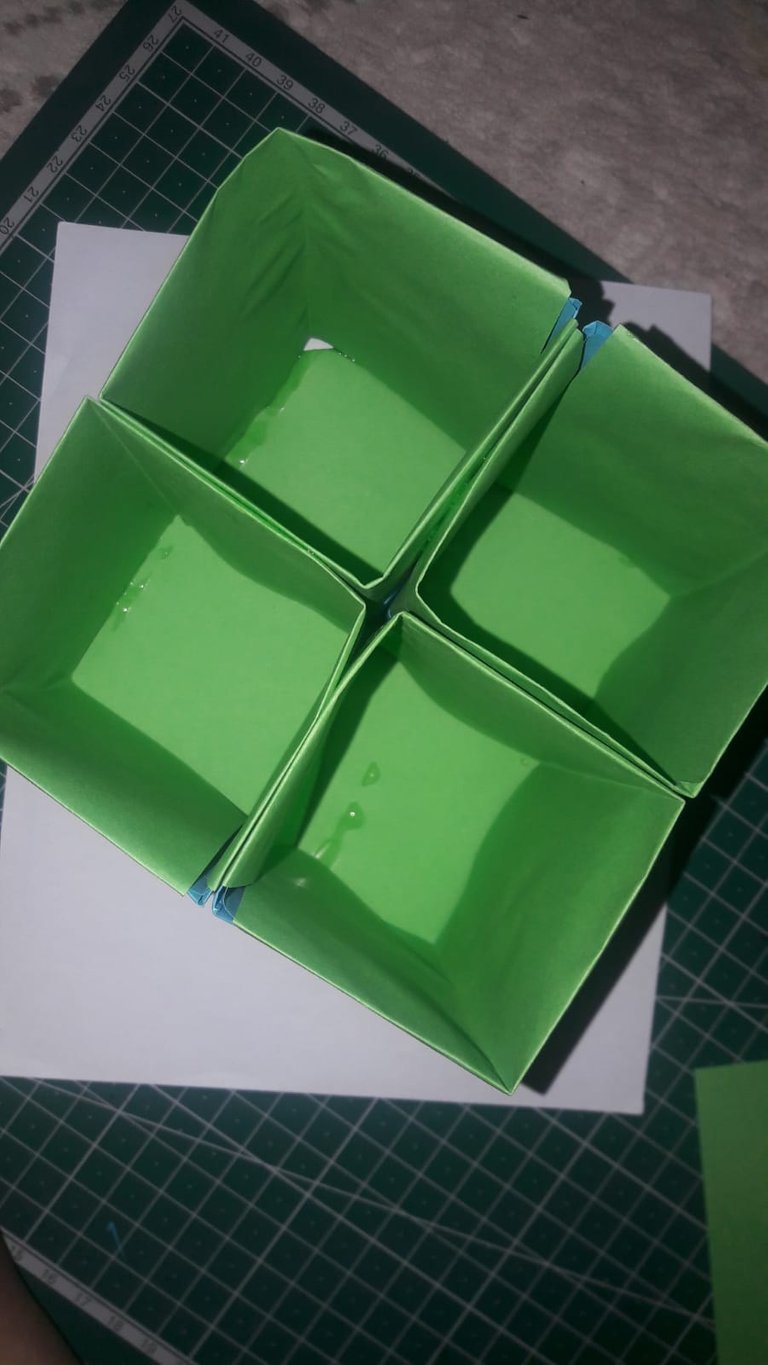 And our pen holder is ready. Hope to see you in the next projects. Take care of yourselves. Thank you very much for your support.
Ve kalem kutumuz hazır.Sonraki projelerde görüşmek dileğiyle. Kendinize iyi bakın. Destekleriniz için çok teşekkür ederim.