Hello hiveians
Rice is one of the food you hardly find missing in any home here, little children always crave for it and they don't really mind having it throughout a day.
For me,it is one of the quick and easy meal i love to prepare is white rice as long as I have my already prepared stew, all I need to do is wash and parboil my rice then have it cooked which will only take me less than an hour to prepare.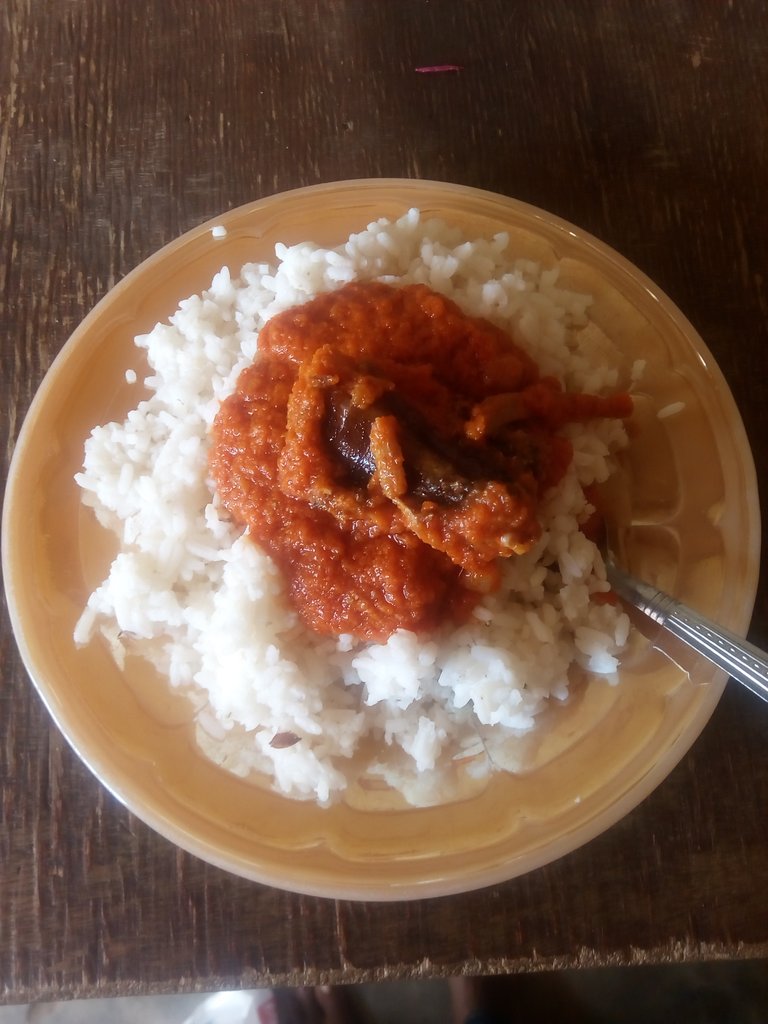 This is my delicious white rice and stew prepared.
Thanks for viewing... Have a great day.