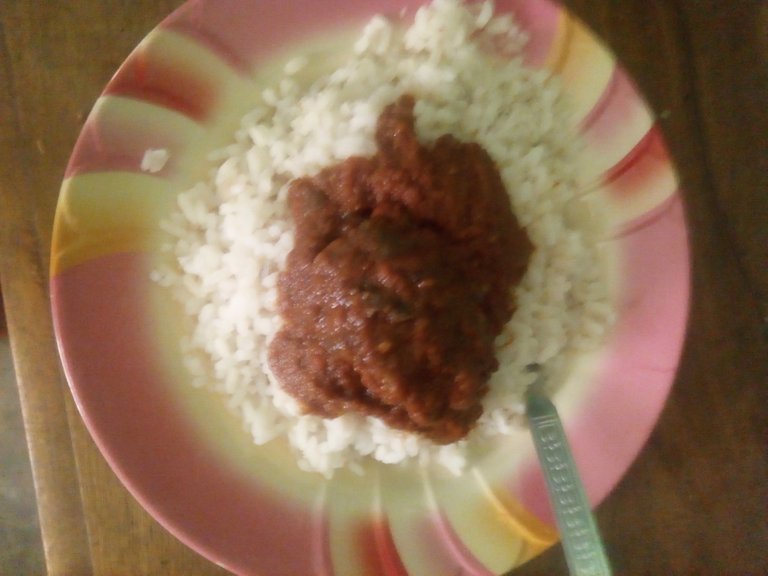 Since two days ago, I have been very ill and I don't really have appetite for food, all I could take was just soft drink and fruits but this morning,i woke up hungry and what i felt like eating was white rice and within a short time,it was prepared and brought for me, though I couldn't finish the food but I was able to eat little out of it.
With the little food I was able to eat,i am able to gain little strength and with time,i know i will fully recover from this illness.
Thanks for your time, do have a great day.