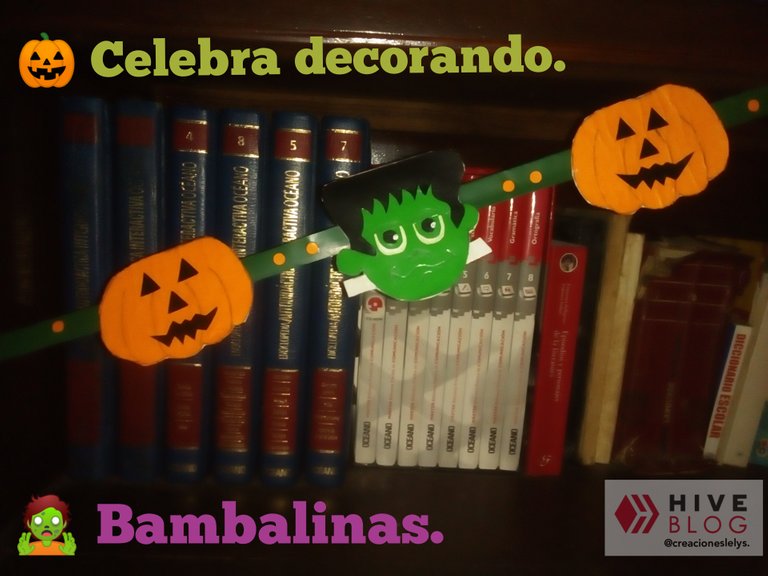 ¡Hola!
Soy Lelys 🤝 BIENVENIDOS 🙋 Hoy vamos a realizar Bambalinas para decoración de Halloween. Espero que estén muy bien. Vamos a pasar un rato divertido. Prepara material y acción 🧟
Hello!
I am Lelys 🤝 WELCOME 🙋 Today we are going to make Halloween decoration ballads. I hope you all are okay. Let's have a fun time. Prepare material and action 🧟

🧟 MATERIALES:
Papel lustrillo.
Cartulinas.
Papel carbón.
Hojas blancas.
Lápiz de grafito.
Tijeras.
Pegamento.
Pintura al frío blanca.
Pincel.
🎀 Cinta. Cordón o cadena.
🧟 MATERIALS: Glossy paper. Cardboards. Carbon paper. White sheets. Graphite pencil. Scissors. Glue. White cold paint. Brush. 🎀 Tape. Cord or chain.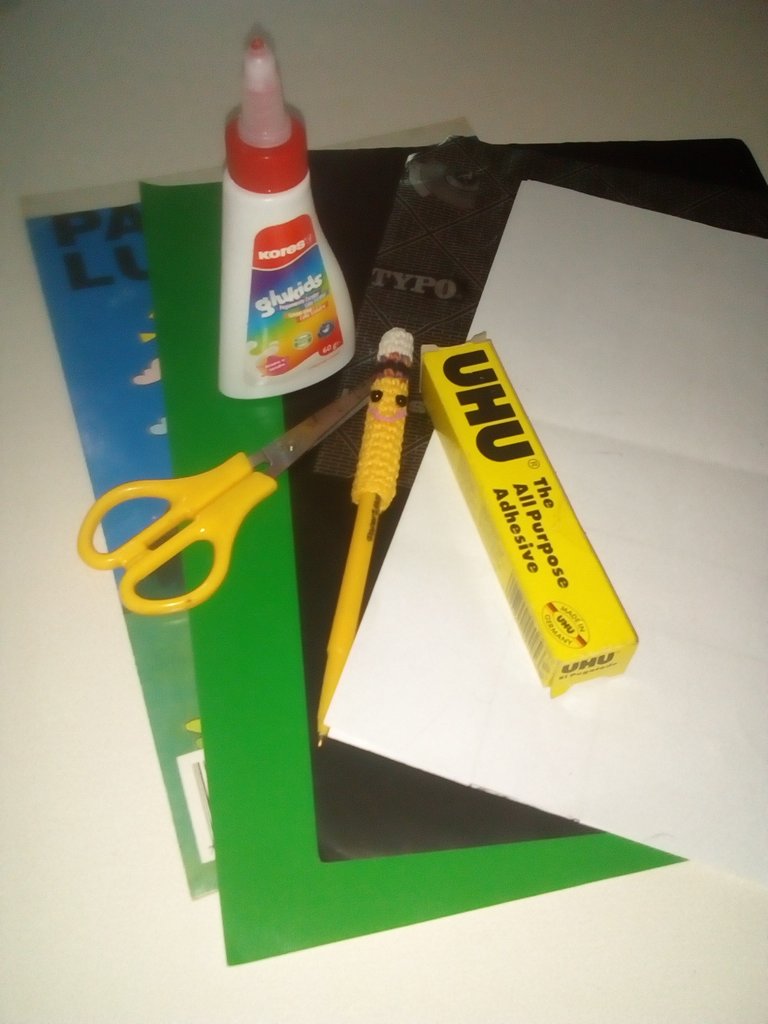 🧟 PROCEDIMIENTO:
🐾 Dibuja la figura en una hoja blanca.
🐾 Traspasa la figura completa y por partes sobre otra hoja blanca. Usa para ello el papel carbón.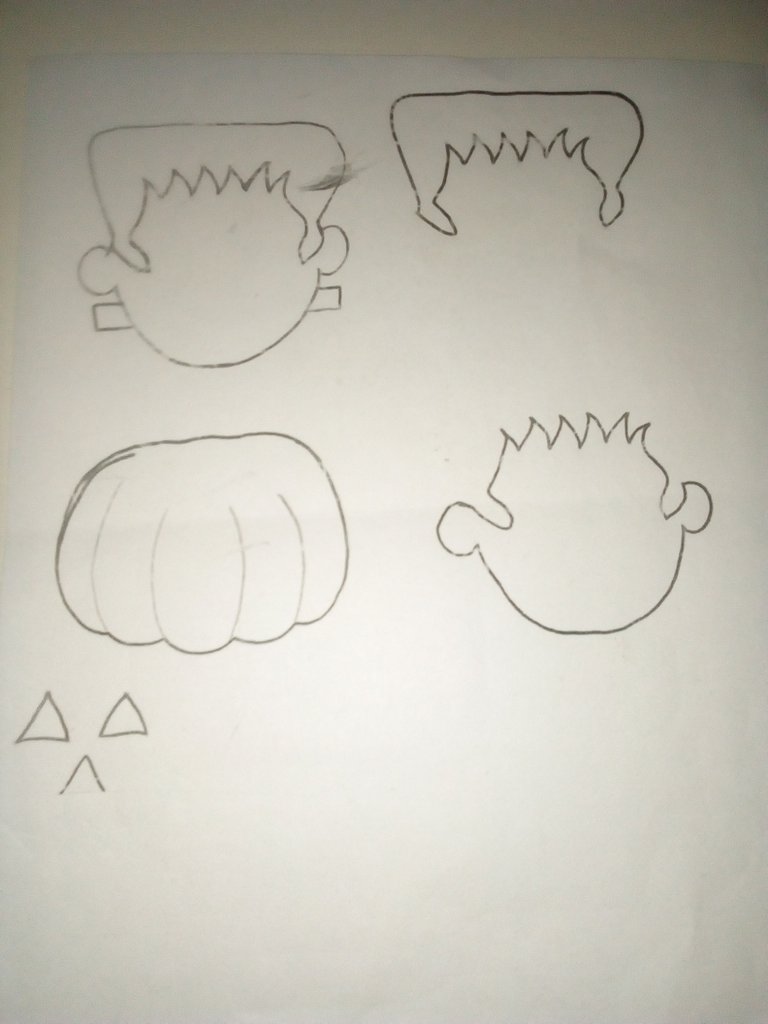 🐾 Sobre el color que corresponda de papel lustrillo traspasa con papel carbón cada una de las partes de la figura.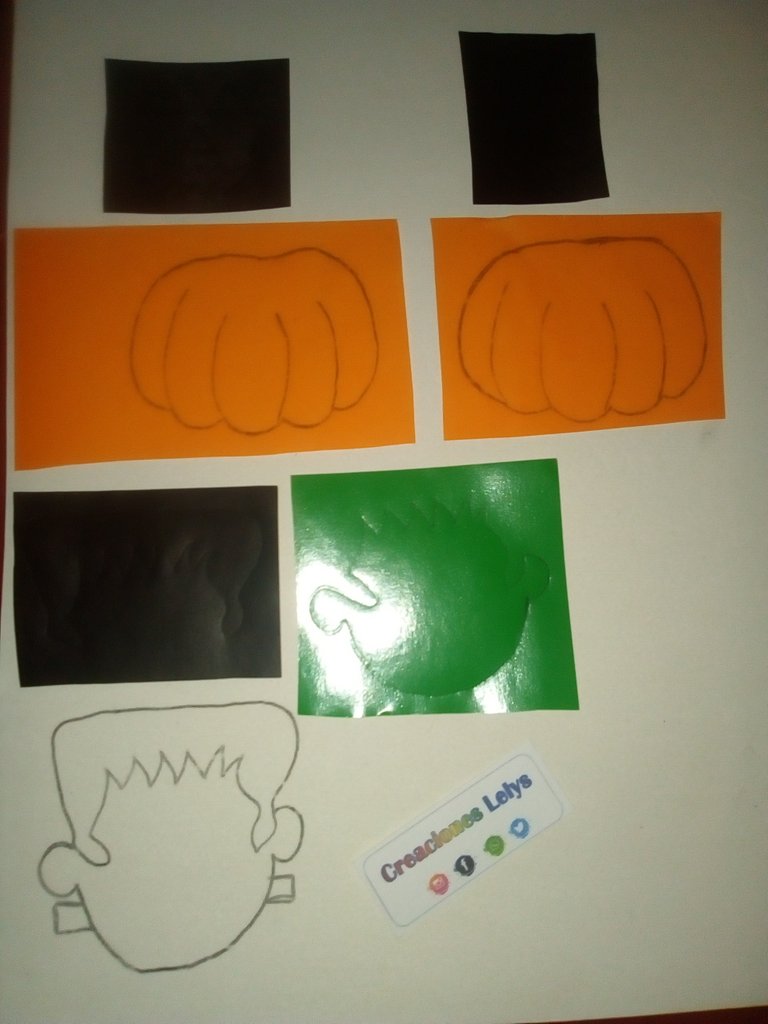 🐾 Sobre la cartulina traspasa la figura completa del personaje 🧟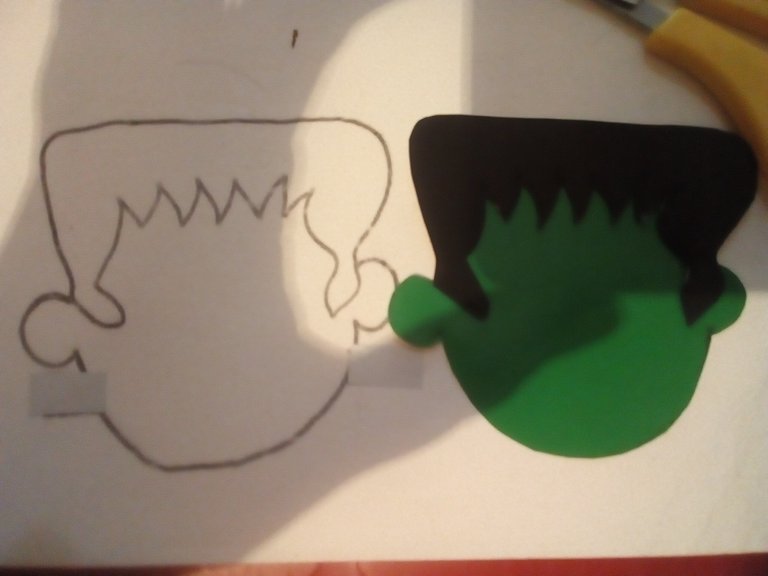 🐾 Recorta todas las partes de la figura que traspasaste en papel lustrillo.
🐾 Recorta la figura de la cartulina.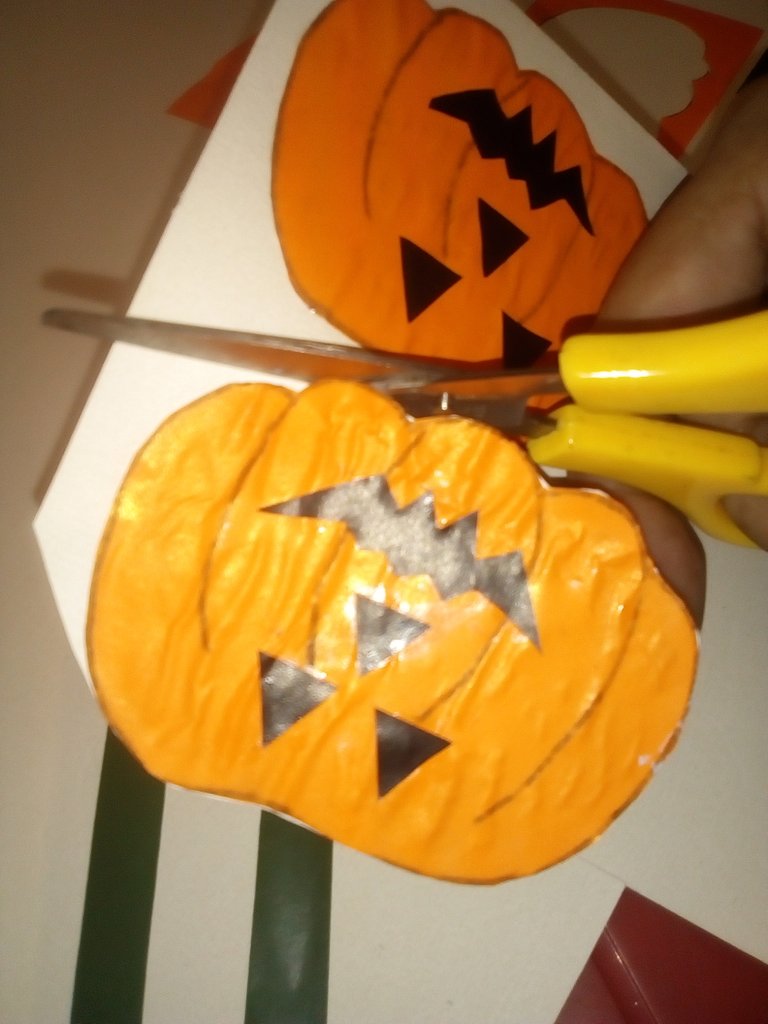 🐾 Coloca pegamento en cada una de las partes y rellena la figura de la cartuLina.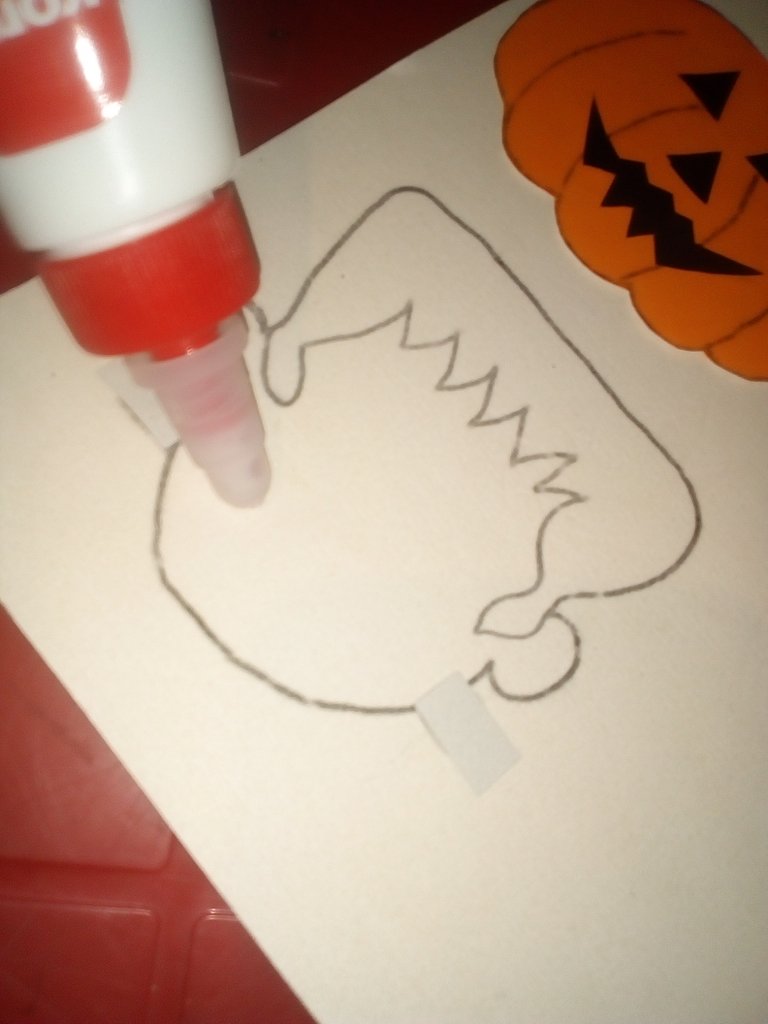 🧟 PROCEDURE: 🐾 Draw the figure on a white sheet. 🐾 Transfer the complete figure and parts on another white sheet. Use carbon paper for this. 🐾 On the corresponding color of glossy paper, transfer each of the parts of the figure with carbon paper. 🐾 On the cardboard, pierce the complete figure of the character 🧟 🐾 Cut out all the parts of the shape that you pierced on glossy paper. 🐾 Cut out the figure from the cardboard. 🐾 Place glue on each of the parts and fill in the cardboard shape.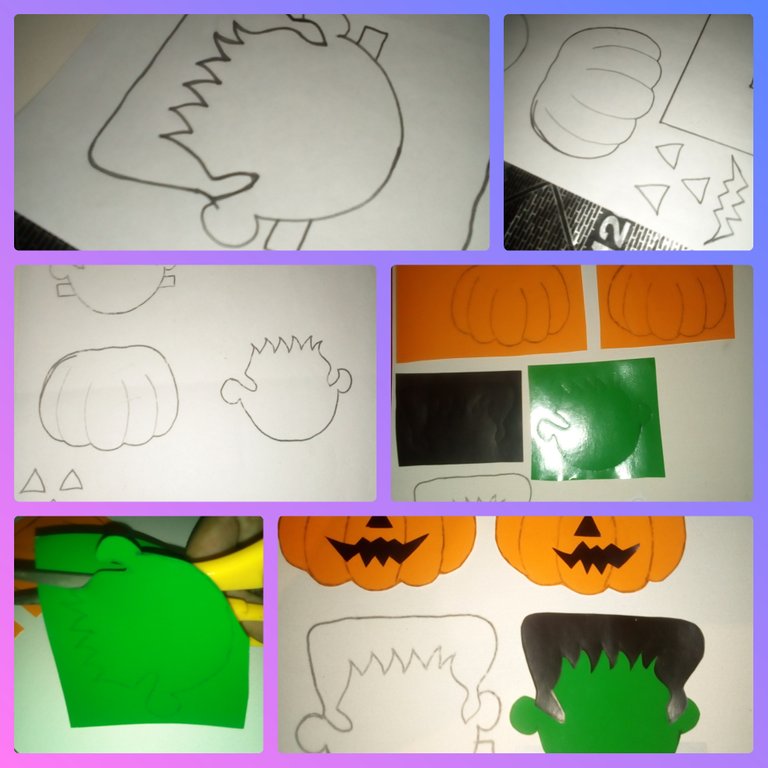 🧟 Es muy divertido. Quedan muy bonitas las bambalinas con este material.
🧟It is fun. The backdrops are very nice with this material.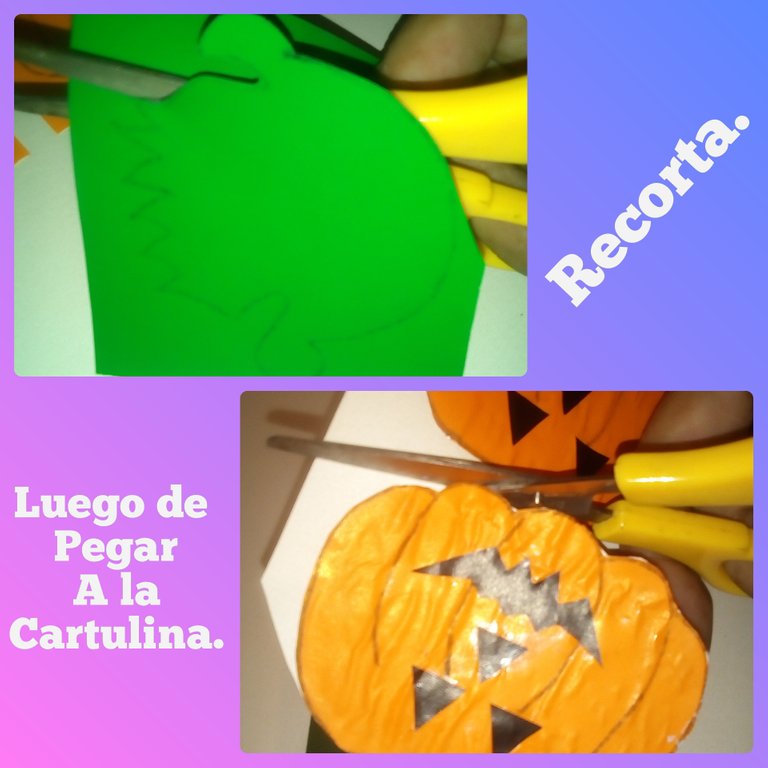 🎃🧟🎃🧟🎃🧟🎃🧟🎃🧟🎃🧟🎃🧟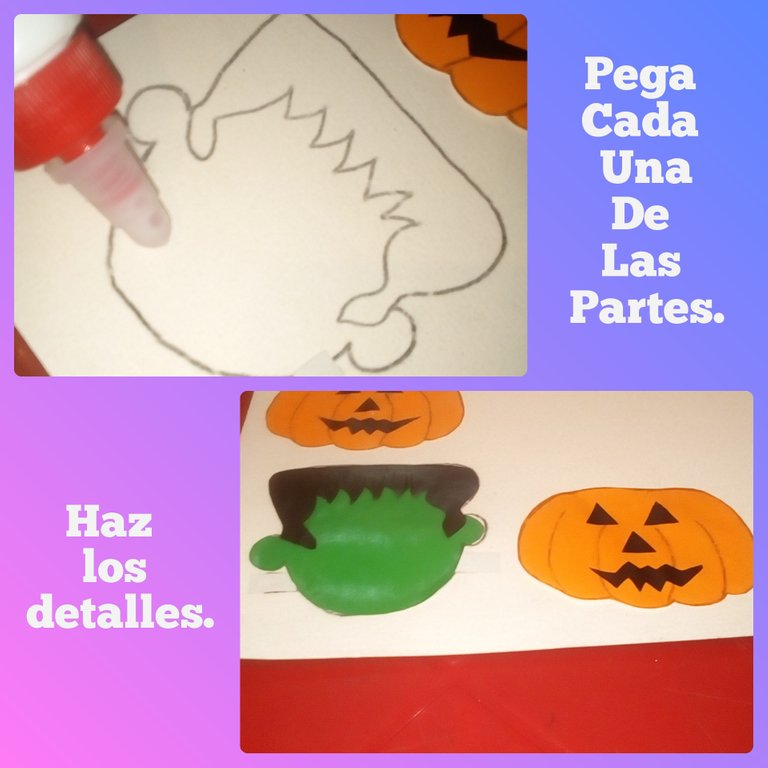 🐾🧟🐾 Cada una de las figuras las colocamos en el cordón. Dejando cinco centímetros de separación entre cada figura. ¡Me encanta! ¡Son muy lindas! ¡Anímate a realizarlas para tu local! No olvides los detalles: ojos, nariz, boca.
🐾🧟🐾 place each of the figures on the cord. Leaving five centimeters of separation between each figure. I love! They are very cute! Go ahead and make them for your place!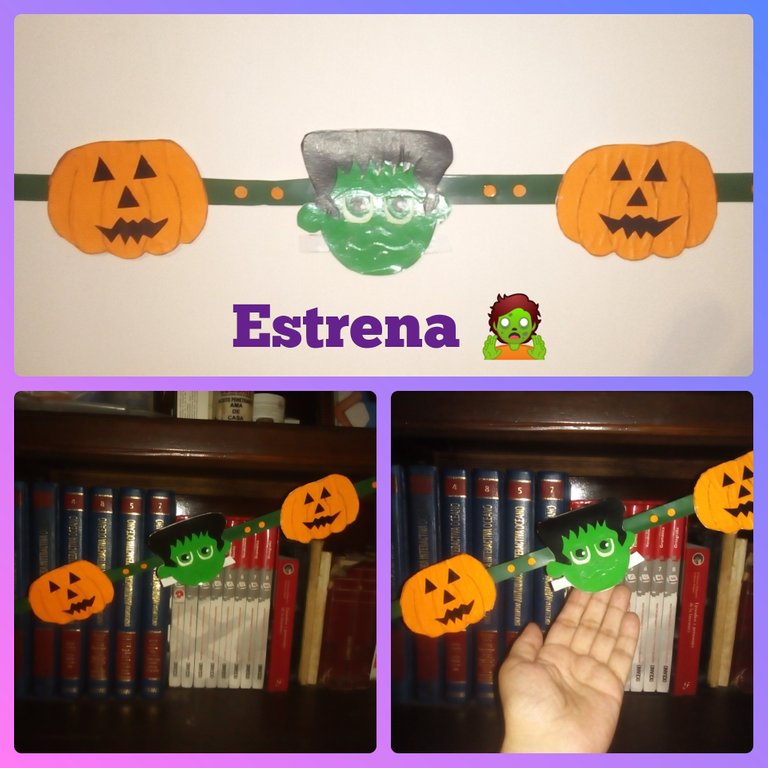 🧟 Todas las fotos son de mi propiedad. Edité con Polish y PhotoGrid. Me encanta este personaje. Espero que lo realicen y lo disfruten. Decora tu local o negocio con lindas bambalinas artesanales.
🧟 All photos are my property. I edited with Polish and PhotoGrid. I love this character. I hope you do and enjoy it. Decorate your premises or business with beautiful handmade backdrops.