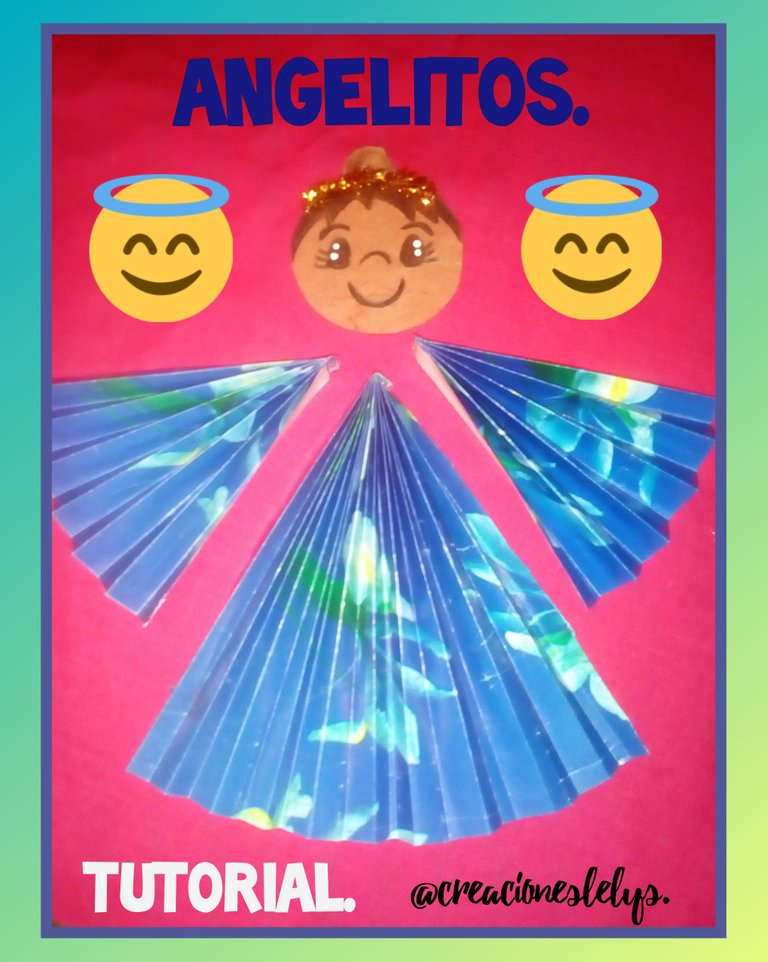 ¡Hola!
Soy Lelys 🤝 BIENVENIDOS 🌷 nuevamente con ustedes amigos de #gems y hivers que me leen 👏 les traigo un proyecto bastante económico y muy rápido de hacer. Les será útil en estas navidades. Te muestro a continuación.
Hi! I'm Lelys 🤝 WELCOME 🌷 again with you friends of #gems and hivers who read me 👏 I bring you a project that is quite cheap and very quick to do. It will be useful this Christmas. I show you below.

♻️ Utilizando materiales reciclados vamos a realizar hermosos Angelitos para decorar tu casa en Navidad ☃️ puedes hacerlos del tamaño que gustes y de variados colores. Toma nota de los materiales 😉
✍️ Cartón o carpeta marrón sin uso.
✍️ Papel de regalo o de revistas.
✍️ Pegamento.
✍️ Tijeras.
✍️ Reglas.
✍️ Lápiz.
✍️ Marcadores o colores.
✍️ Cintas, limpiapipas, abalorios u otro aplique para decorar.
✍️ Hilo dorado o plateado.
✍️ Aguja lanera.
♻️ Using recycled materials we are going to make beautiful Angels to decorate your house at Christmas ☃️ you can make them the size you like and in various colors. Take note of the materials 😉 ✍️ Unused brown cardboard or folder. ✍️ Gift wrap or magazine paper. ✍️ Glue. ✍️ Scissors. ✍️ Rules. ✍️ Pencil. ✍️ Markers or colors. ✍️ Ribbons, pipe cleaners, beads or other applique to decorate. ✍️ Gold or silver thread. ✍️ Wool needle.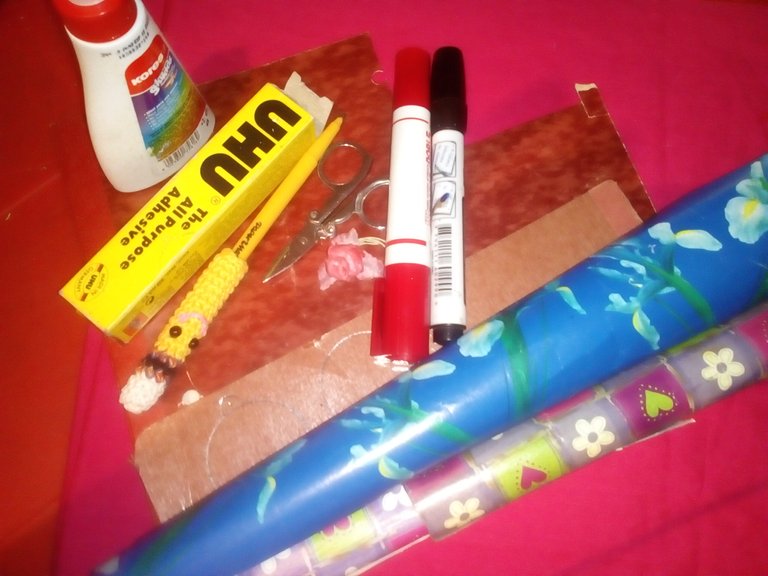 Antes de comenzar quiero regalarte una estrofa del poema más hermoso escrito por Andrés Eloy Blanco 👇
Si sabes pintar tu tierra,
oye, tu tierra, si has de pintar tu cielo
como el sol que tuesta blancos,
como el sol que suda negros,
aunque la Virgen sea blanca,
píntame angelitos negros.
Andrés Eloy Blanco
Before starting I want to give you a stanza of the most beautiful poem written by Andrés Eloy Blanco 👇
If you know how to paint your land, Hey, your land, if you have to paint your sky like the sun that toasts whites, like the sun that sweats blacks, although the Virgin is white, paint me little black angels.
Andrés Eloy Blanco
¿Te gustó? Léelo completo aquí Angelitos negros
You like me? Read it in full here Black Angels Here
😇 Para realizar los Ángeles cortaremos dos rectángulos iguales de 10×7 CM y uno de 15×10 CM. Igualmente sacamos en el cartón un círculo de 4½ CM.
😇 To make the Angels we will cut two equal rectangles of 10 × 7 CM and one of 15 × 10 CM. We also took out a 4½ CM circle on the cardboard.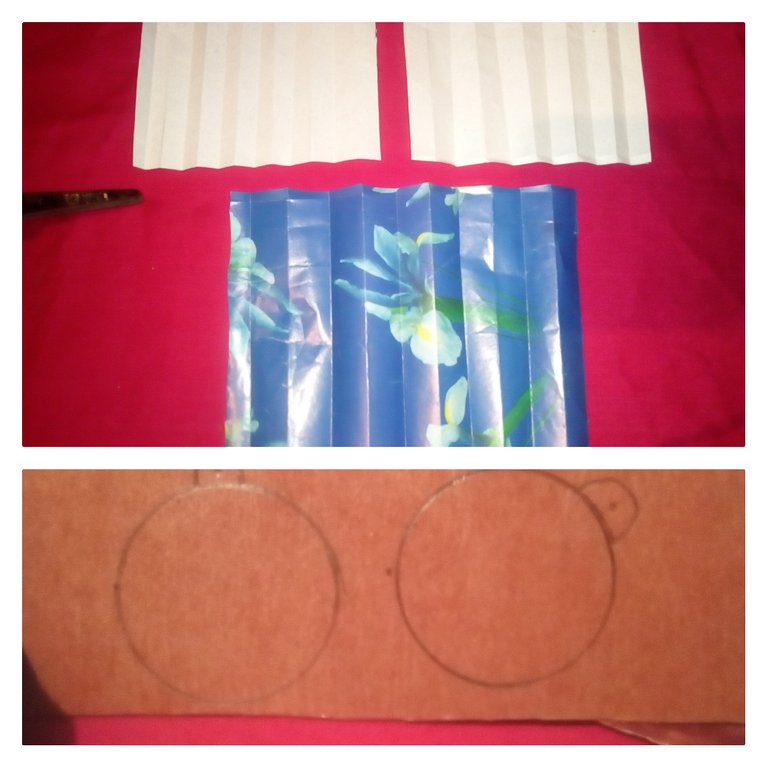 😇 Una vez recortados los rectángulos en papel de regalo o revistas haremos con ellos abanicos. Luego presionamos muy bien, colocamos pegamento en uno de los extremos y dejamos secar.
😇 Once the rectangles have been cut out of wrapping paper or magazines, we will make fans with them. Then we press very well, put glue on one of the ends and let it dry.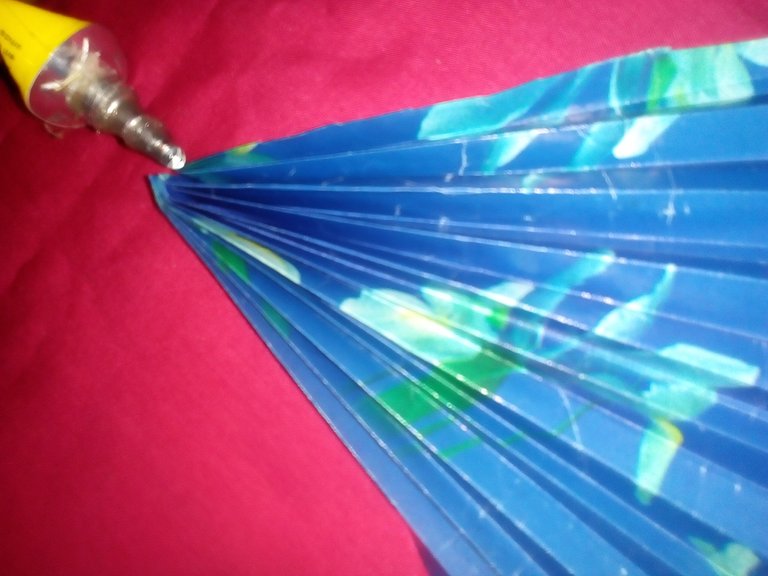 😇 En el círculo que sacamos en el cartón hacemos los detalles de la carita del ángel. Pintamos ojitos, cejas, boca, nariz y cabello. Usaremos marcadores y lápiz de color.
😇 In the circle that we take out on the cardboard we make the details of the angel's face. We paint little eyes, eyebrows, mouth, nose and hair. We will use markers and colored pencil.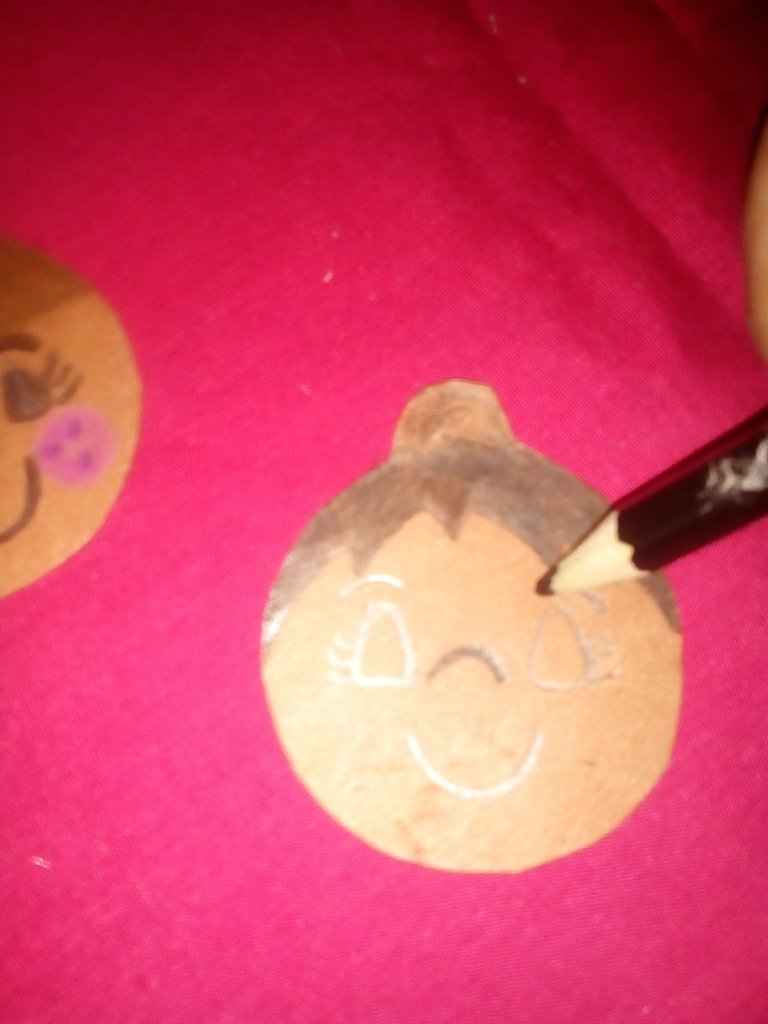 😇 Procedemos entonces a unir las partes con pegamento manteniendo abierto los abanicos. Después colocamos los adornos a gusto particular. ¡Se ven muy bonitos!
😇 We then proceed to join the parts with glue, keeping the fans open. Then we place the decorations to particular taste. They look very pretty!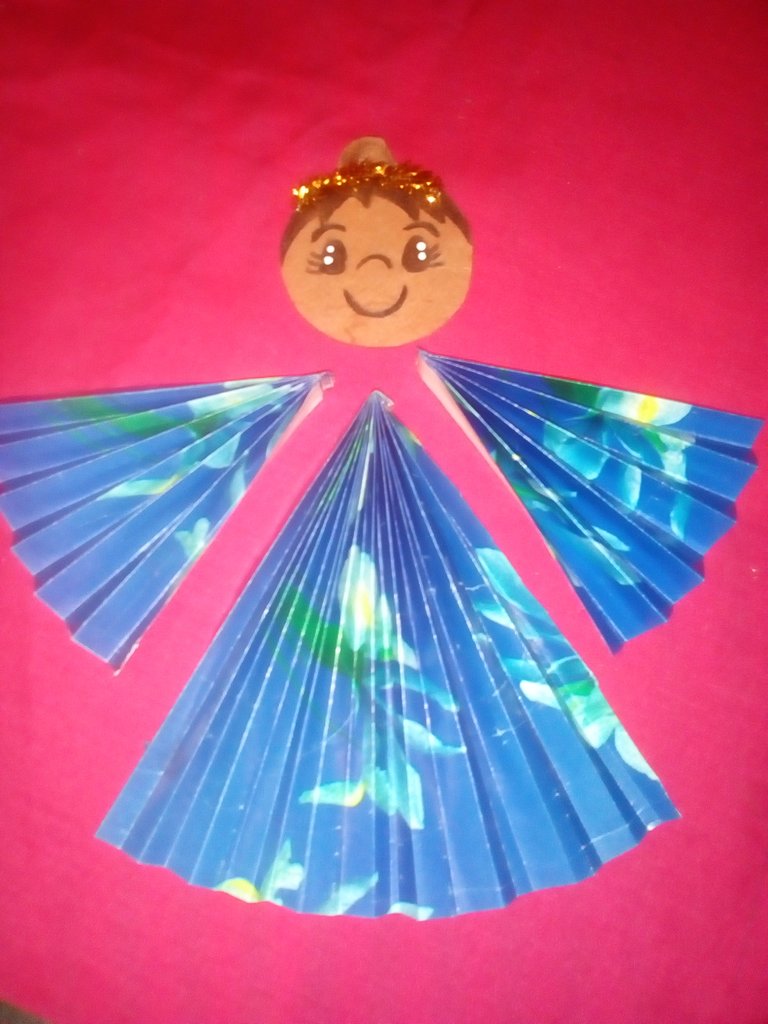 😇 Ayudándonos con la aguja lanera pasamos el hilo por el orificio que abriremos en la parte superior de la cabecita. Haz un nudito. Así quedará listo el colgante.
😇 With the help of the wool needle, we pass the thread through the hole that we will open in the upper part of the head. Make a knot. This is how the pendant will be ready.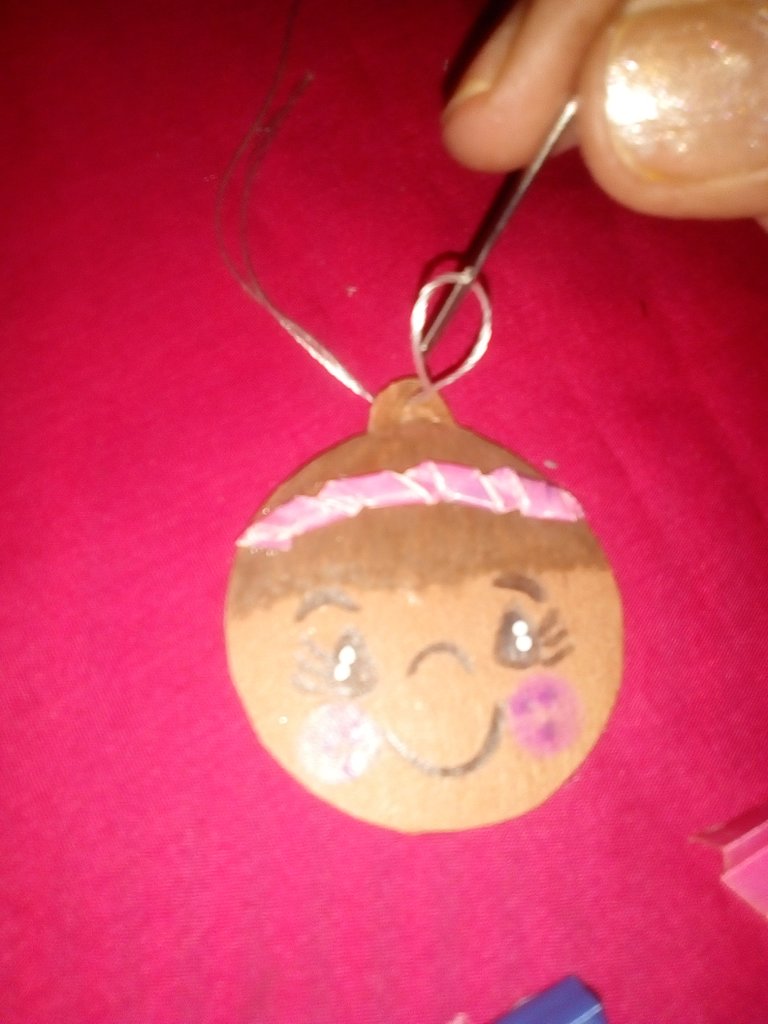 😇 Corregimos los detalles, colocamos los adornos y listo. Ya tenemos realizados los ángeles para navidad. ¿Qué te parecen? Comenta.
😇 We correct the details, put the decorations and that's it. We have already made the angels for Christmas. What do you think? Comment.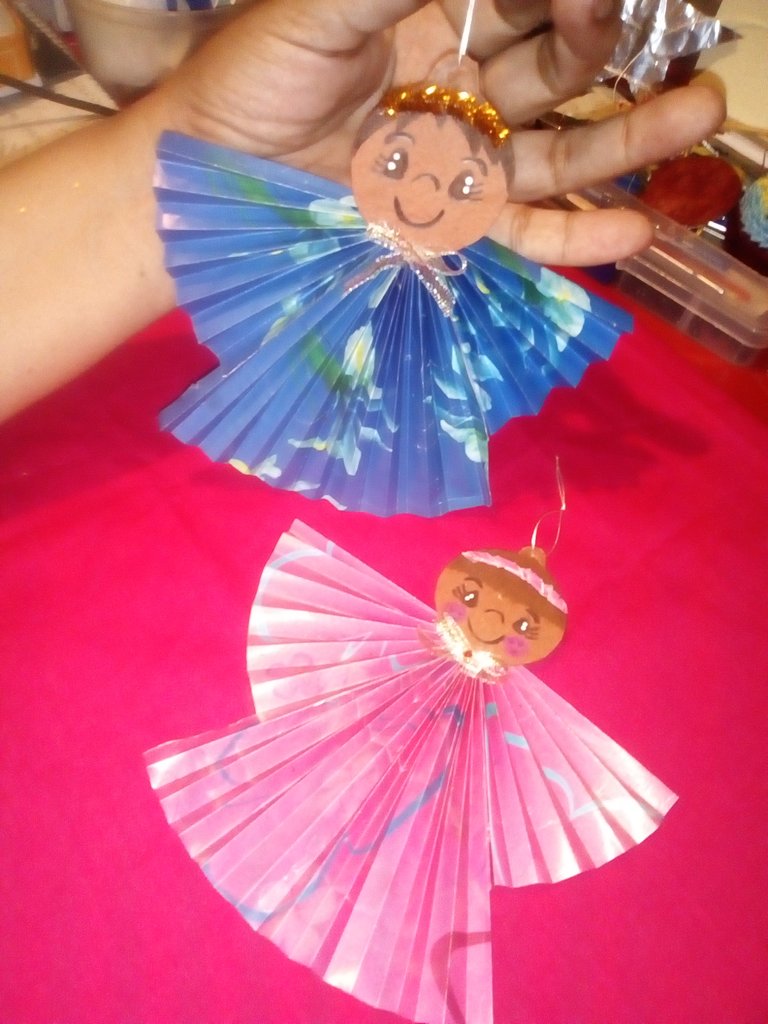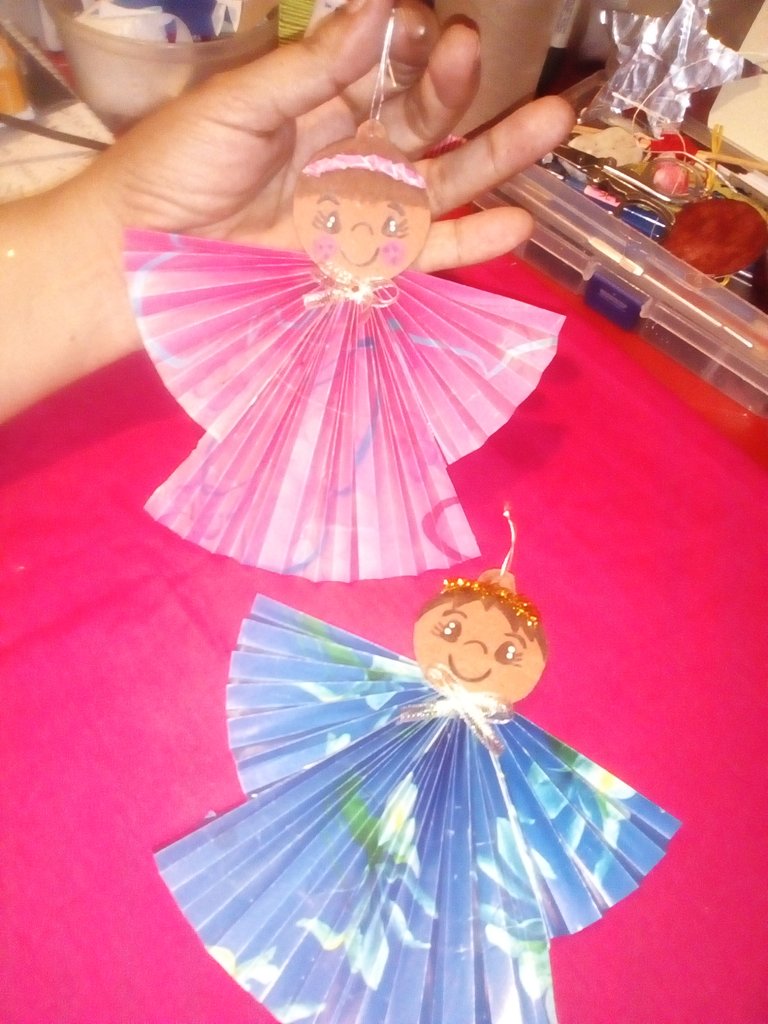 🙋😇🙋 Anímate a realizar muchos angelitos 🙏 están muy bonitos. Espero que te gusten los míos 😉
🙋😇🙋 Go ahead and make many little angels 🙏 they are very beautiful. I hope you like mine 😉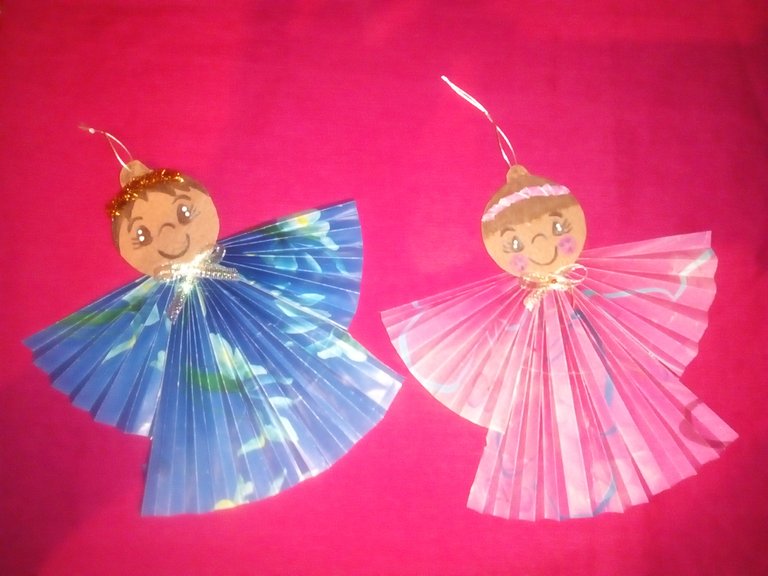 🙋 Disfruté muchísimo la realización de estos ángeles. Las fotos son de mi autoría. Editadas con Polish. Muchas gracias por visitar mi blog. Uso siempre traductor de Google.
🙋 I really enjoyed the making of these angels. The photos are my own. Edited with Polish. Thanks so much for visiting my blog. I always use Google translator.