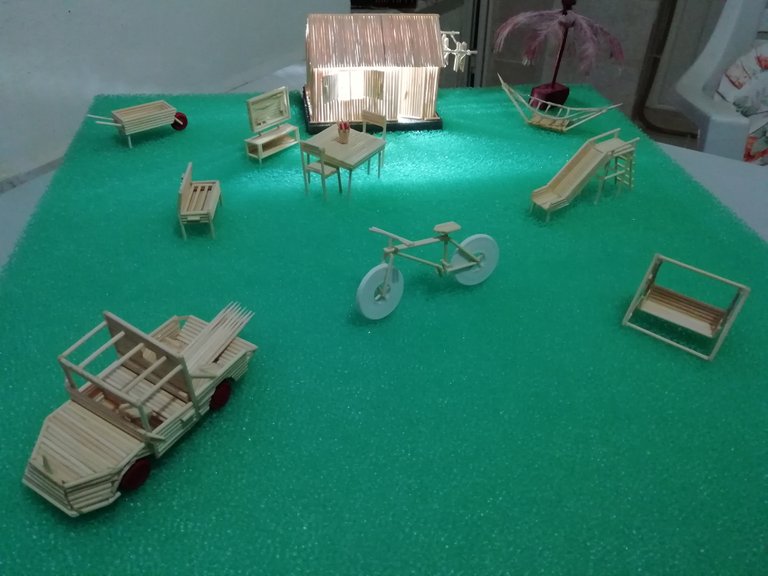 (EN) Hello Hive Family. I am with you again with DIY concept. You know that I have been interested in the diy concept for a long time. I prepared various objects with wooden sticks and toothpicks. The big day has come and now we can start our Diy World. :) Today I made a Crysis DİY World for you. So what are our ingredients?
(TR) Merhaba Hive Ailesi. Diy konsept ile tekrar sizler ile birlikteyim. Biliyorsunuz ki uzun zamandır, diy konsept ile ilgileniyorum. Tahta çubuk ve kürdanlar ile çeşitli objeler hazırladım. Büyük gün geldi ve artık Diy Dünyamıza başlayabiliriz. :) Bugün sizlere Crysis'ın Kendin Yap Dünyası'nı yaptım. Peki, malzemelerimiz neler?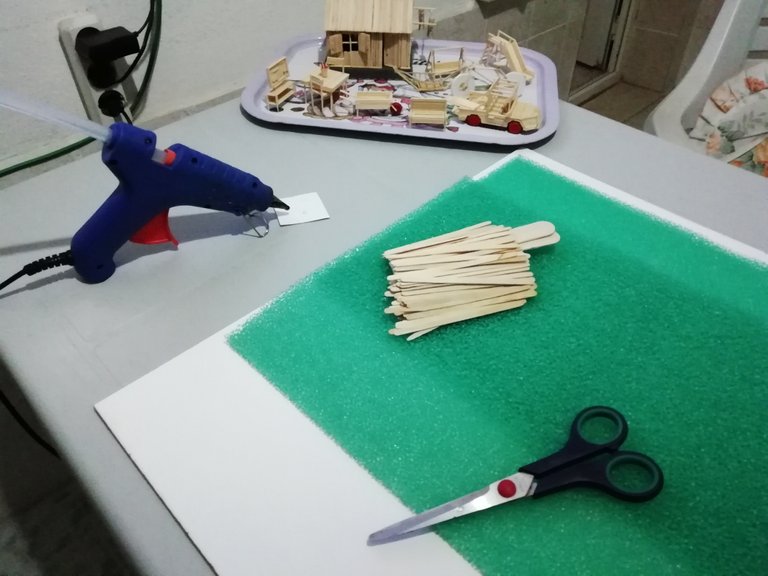 (EN) As a priority, our materials; hot silicone gun, thin green sponge, hardboard and scissors. I did not use a wooden stick. I will make a beautiful fence with wooden sticks in my new post. :) Our materials are ok. So, how is the Crysis's DİY World made?
(TR) Öncelik olarak, malzemelerimiz; ince yeşil sünger sıcak silikon tabancası, sunta ve makas. Tahta çubuk kullanmadım. Yeni postumda tahta çubuklar ile çok güzel bir çit yapacağım. :) Malzemelerimiz tamam. Peki, Crysis'sın DİY Dünyası nasıl yapılıyor?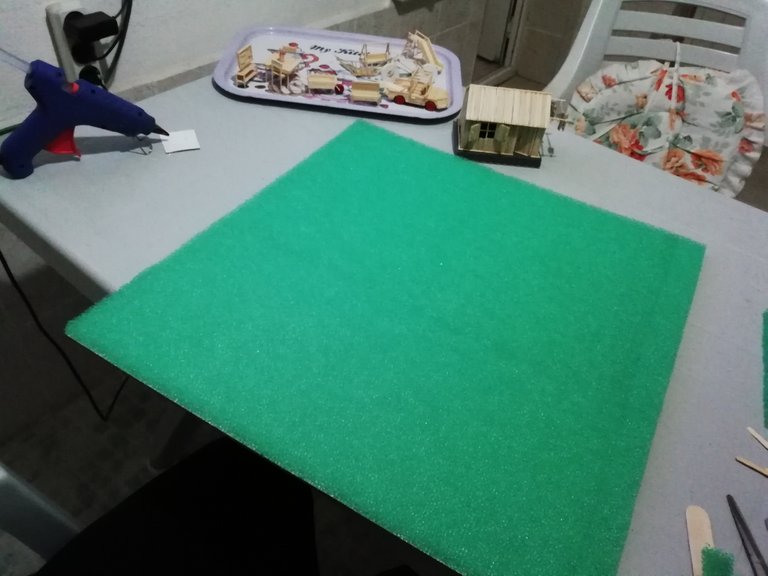 (EN) First, we cover our hardboard with a thin green sponge as you can see in the picture.
(TR) İlk olarak, resimde gördüğünüz gibi suntamızı ince yeşil sünger ile kaplıyoruz.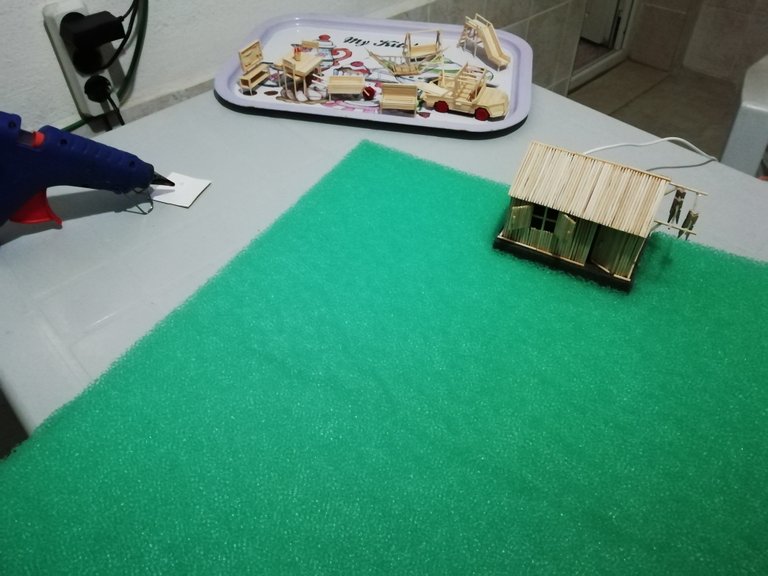 (EN) Next, we cut an area the size of the house floor. We stick our house on the cut area.
(TR) Sonra, evin zemin boyutu kadar bir alanı kesiyoruz. Kesilen alana evimizi yapıştırıyoruz.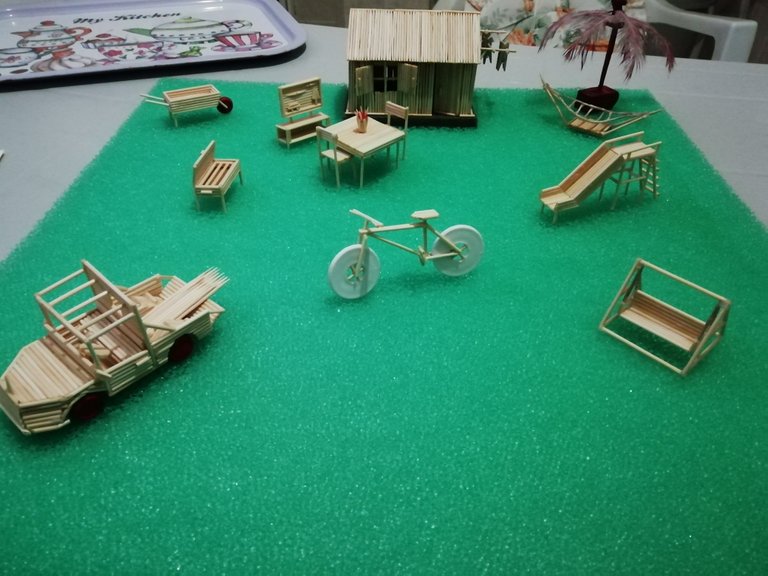 (EN) Next, we stick all our objects on the green sponge.
(TR) Sonra, bütün objelerimizi yeşil süngerin üzerine yapıştırıyoruz.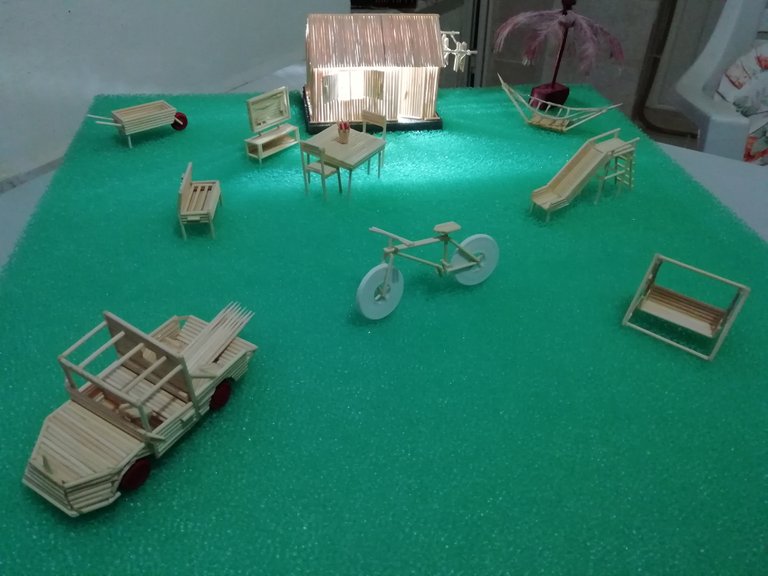 (EN) We did all the operations. Finally, we turn on the lamp of our house. :)) See you at the new DIY Concept.
(TR) Bütün işlemleri yaptık. Son olarak, evimizin lambasını yakıyoruz. :)) Yeni DİY Concept de görüşmek üzere.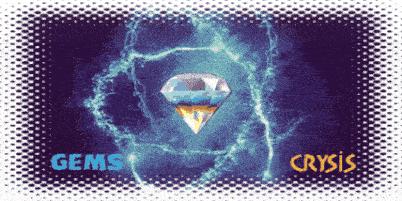 (EN) Thanks for Reading and Thanks for Supports.
(TR) Okuduğunuz için teşekkür ederim. Destekleriniz için teşekkürler.