Faulty remote can be annoying and sometimes can lead to throwing or buying a new one for a higher price, but before you do that, you can try this DIY repair for your TV Remote, which is very easy to do and will save you some bucks in your pocket.
Causes
These are the following common causes of a damage remote control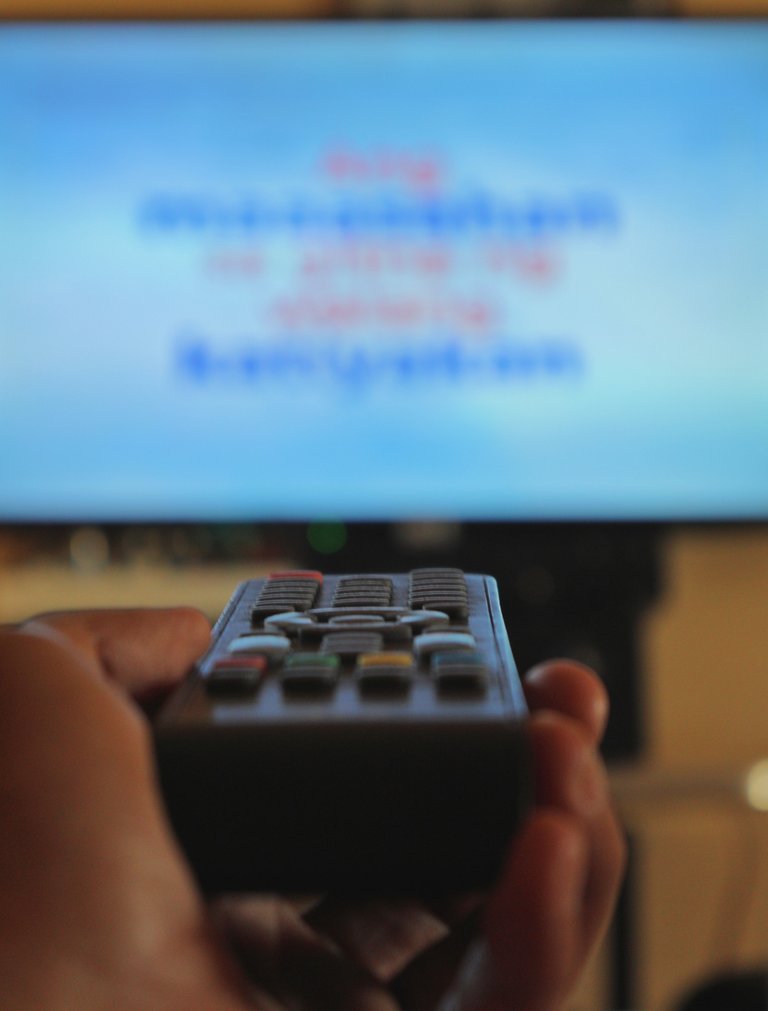 Battery
Check or replace the battery, leaked and old batteries can cause the power to fail, because there is not enough power to supply or low current can flow to the circuit board, note do not mix old batteries or put together old with a new one
Water damage
Remote control is prone to water damage, because we usually put it on a table with our food and drinks, and by accident water can spill to it without knowing, mostly done by our little children and with our pets dogs and cats.
Dropping
Remote control can be easily drop, and sometimes we intend to do it, we throw on the table or chair and floor like a toy, but not all intentionally do that, there is a big chance that it is mostly cause by accident within our home.
Solution
Let's assume that you have a brand new battery, and the fault is due to water damage, the first thing to do is removed the battery, dismantle or disassembly the remote.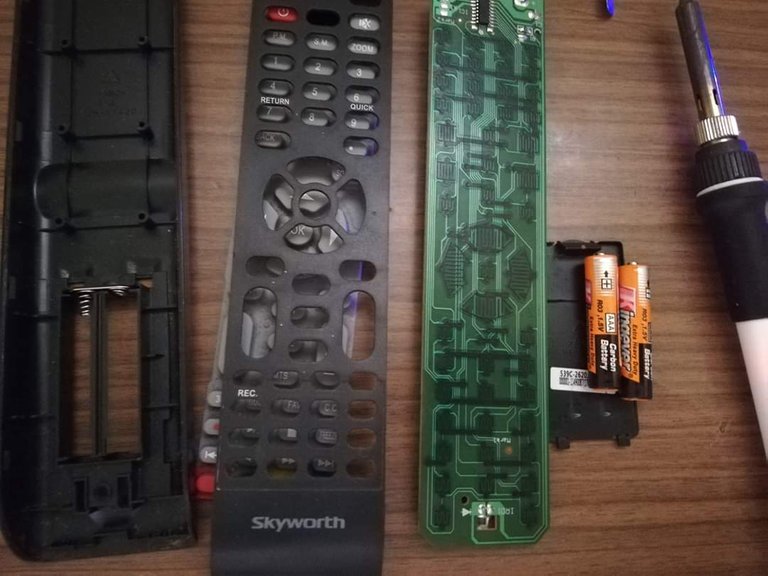 Remove the water inside and use a hair blower to dry it, wait for 10 minutes, then assemble again, it is because button contacts of the remote can be grounded by the presents of water, and by time it can totally be damaged by rust, your remote must be dry at all time.
Let's assume again that the damage now is due to dropping, the most commonly fault of the remote. Dropping can coz the cold solder or disconnection of the infrared (IR) that send signal to control your tv, a tiny LED lights in the front center of your remote.
To repair it, you need a soldering iron and a soldering lead, removed the battery, dismatle or disassembly the remote and resolder it, just be careful and gently connect the IR, after soldering, now we can do some test, ill tell you how to do it.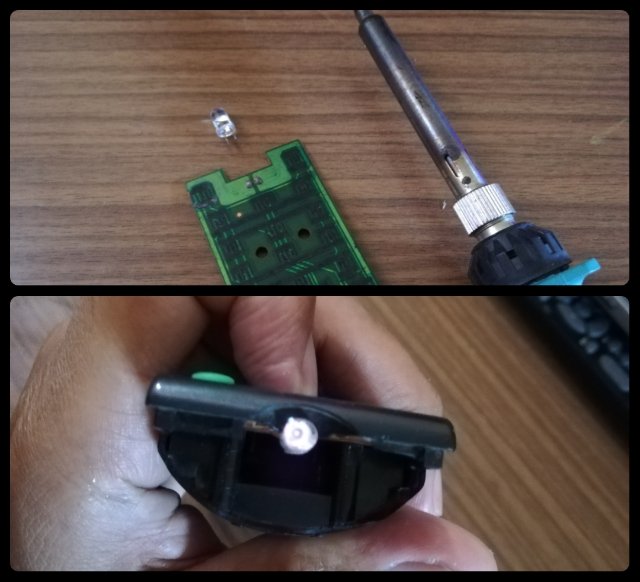 How to check IR Signals
You need a smartphone camera to check it, open your camera app on your smartphone, point the IR towards to your camera like the pictures below, press and hold any key or buttons on the remote control, if the remote control sends a signal,
you should see a light in the display of your cellphone, you can test all the buttons one at a time, so no button will be left unchecked, some smartphone like iPhone® will not work, because it has a built-in camera filter that removes IR light.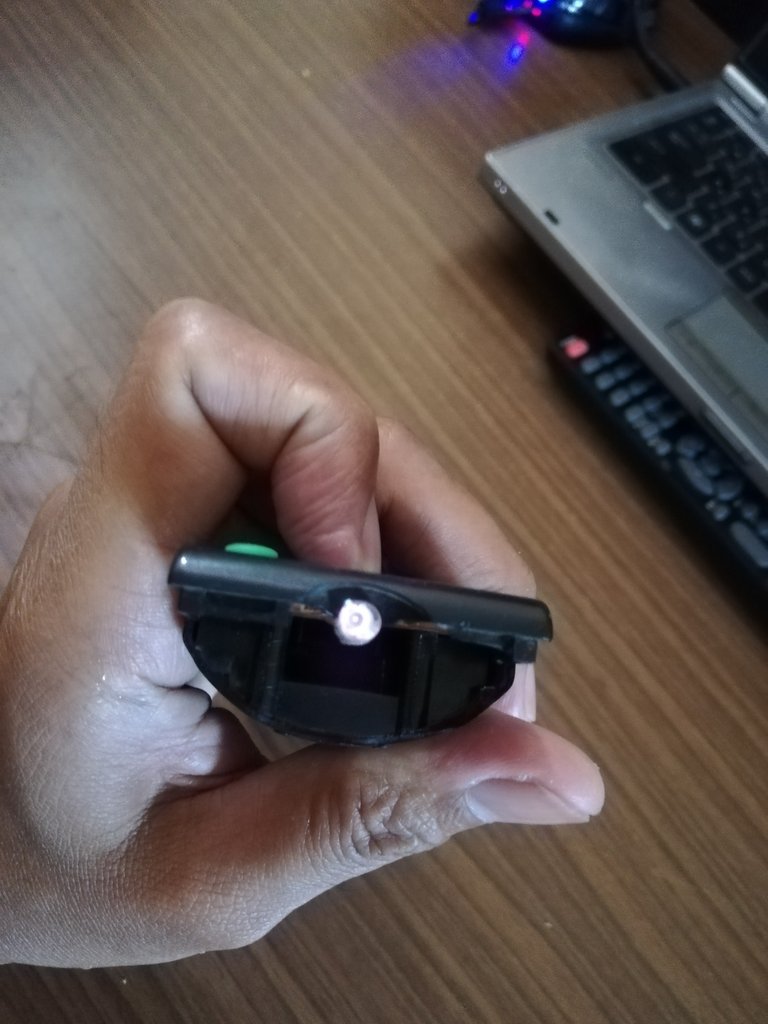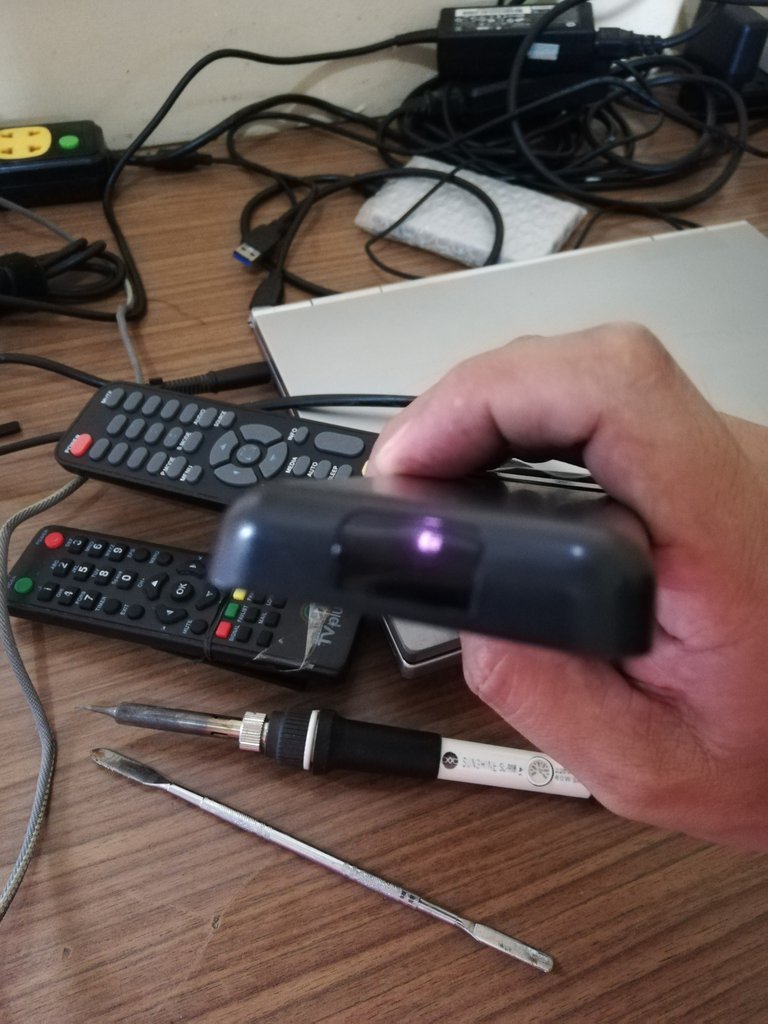 If all buttons are working and send signals you can now enjoy watching your favorite tv shows, this tutorials will also work even in some remote not intended for tv's. if this method won't work call your service provider, for replacement or just buy online.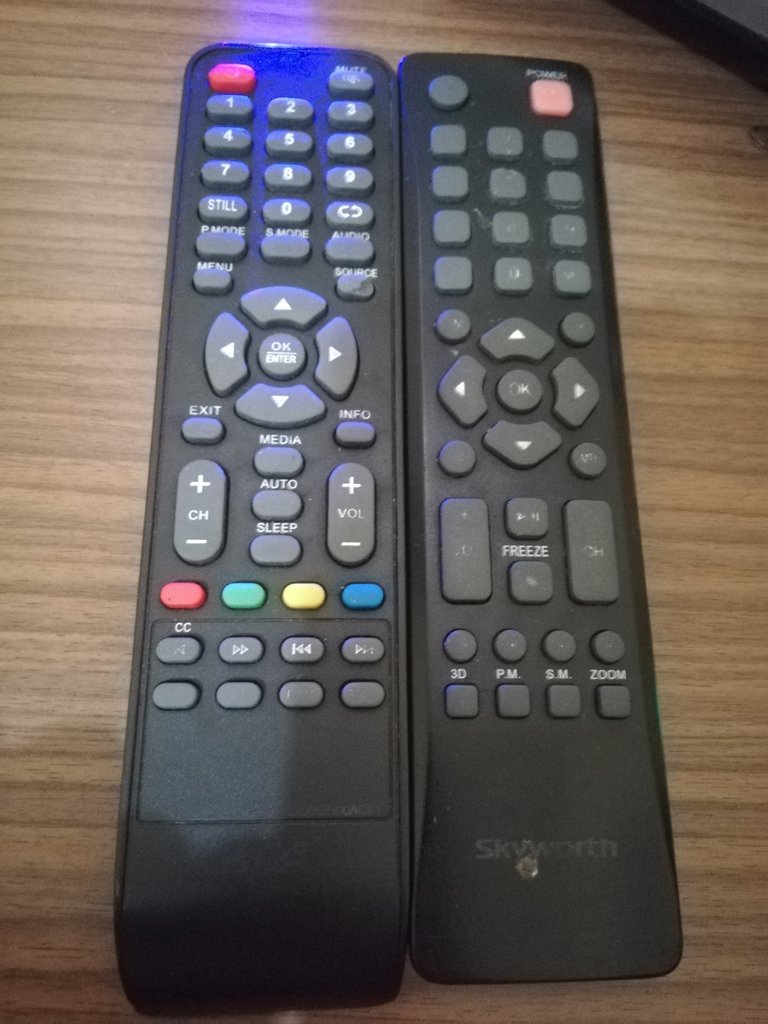 Stay Tuned
@dashand