Good day Hiveians
Y'all knows that nothing beats fresh food especially when it comes to veggies and fruits. So I got this freshly plucked vegetables from a friend's garden and guess how happy this made me feel.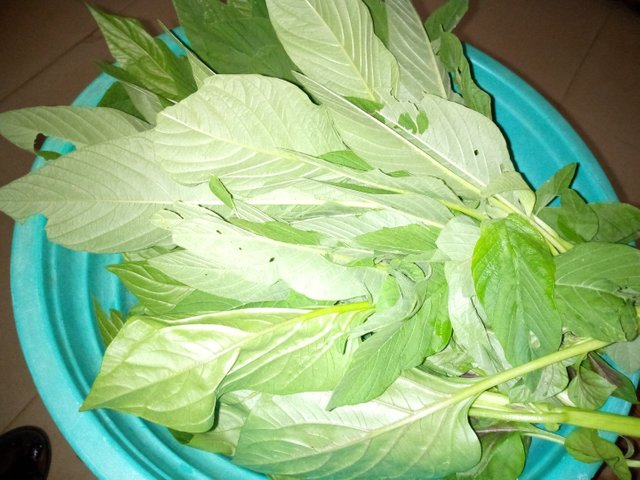 The cooking process
Thinly sliced vegetables
Blanched with hot water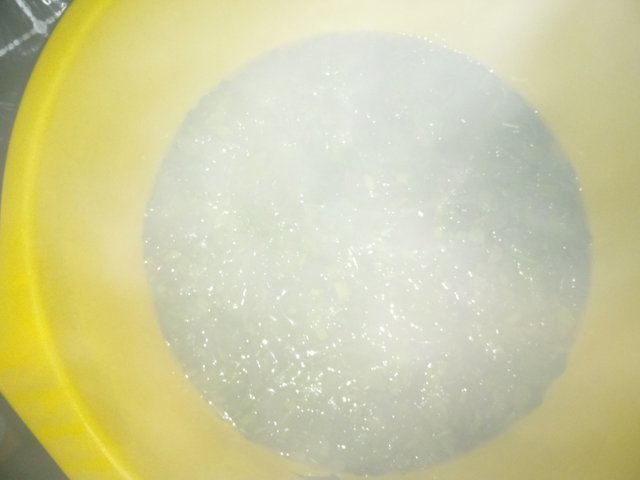 My ingredients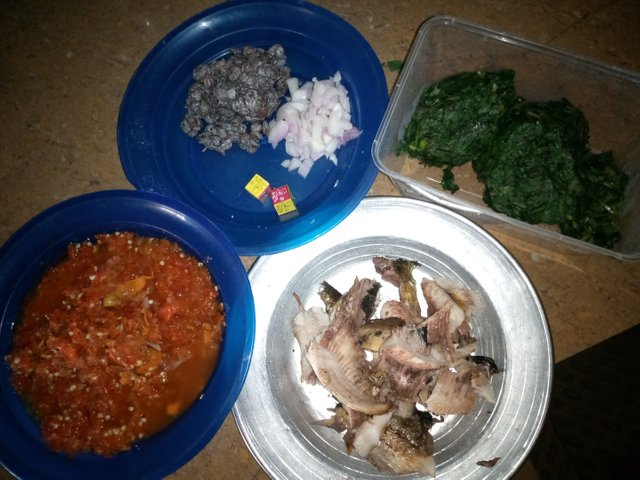 Grated pepper
Deboned smoked fish
Crayfish
Diced onions
Locust beans
Chicken flavour seasoning
Pinch of salt to taste
Palmoil
My mixed vegetables(I combined Lagos spinach(efo soko), green spinach(efo Tete), Coriander leave(efo ebolo) and efo worowo(English name unknown) to make the dish).
Heat up palm oil mildly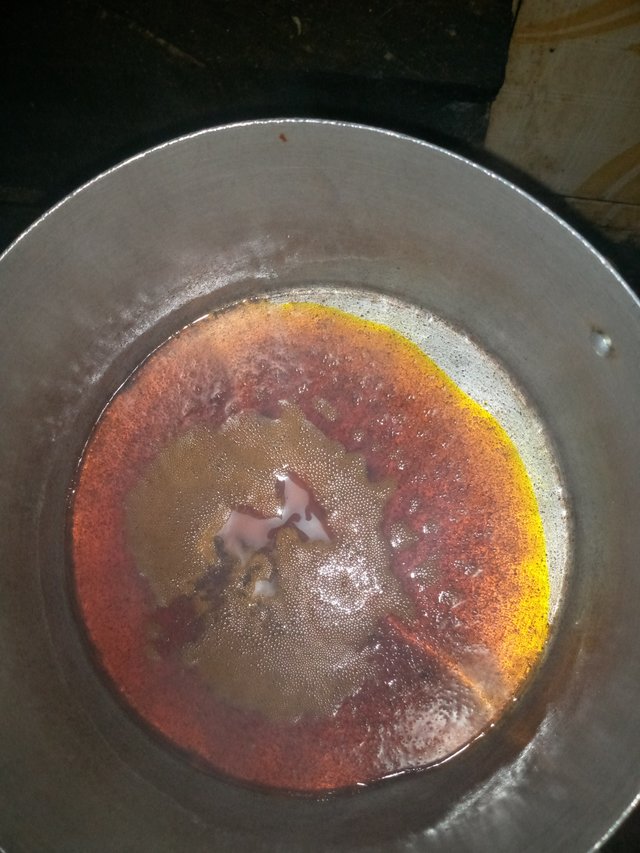 Add the grated pepper, locust beans , onion, seasoning and salt. Allow to cook. When it almost fried,, add the daboned smoked fish. Leave to cook for a few more minutes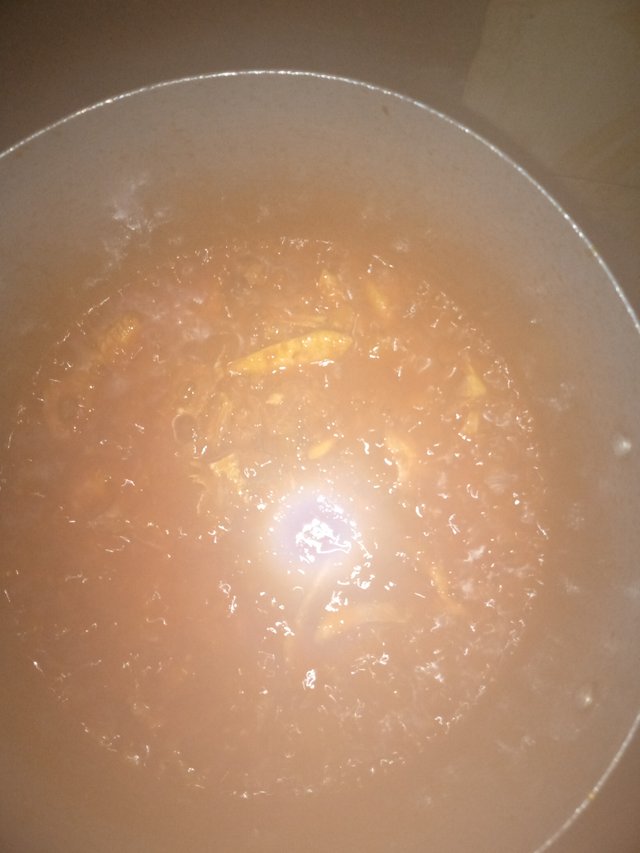 Add the vegetable and reduce the heat, stir carefully cause we don't want the fish to scatter!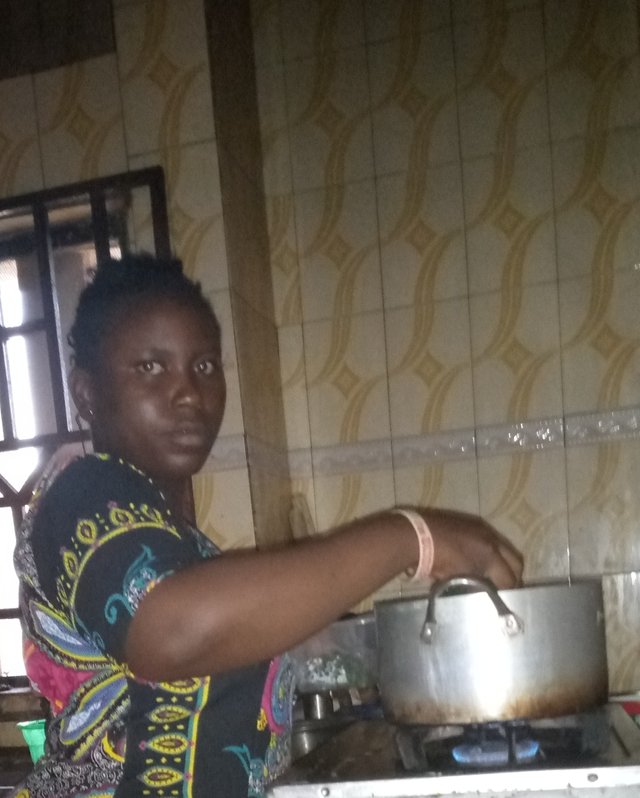 Cover and let it steam for 1 minute and serve with any good of your choice. I chose to eat mine with boiled rice.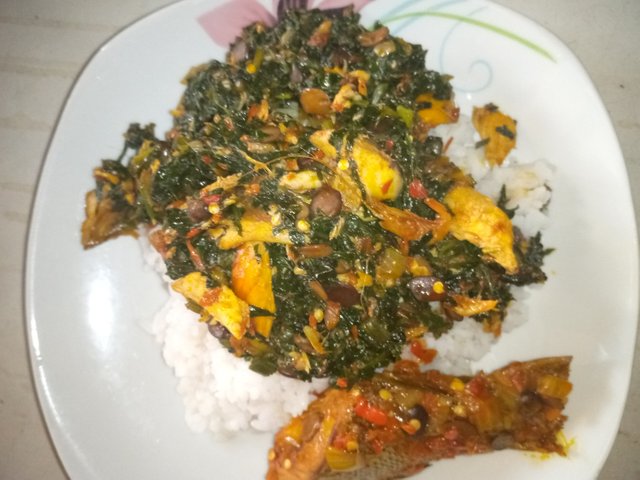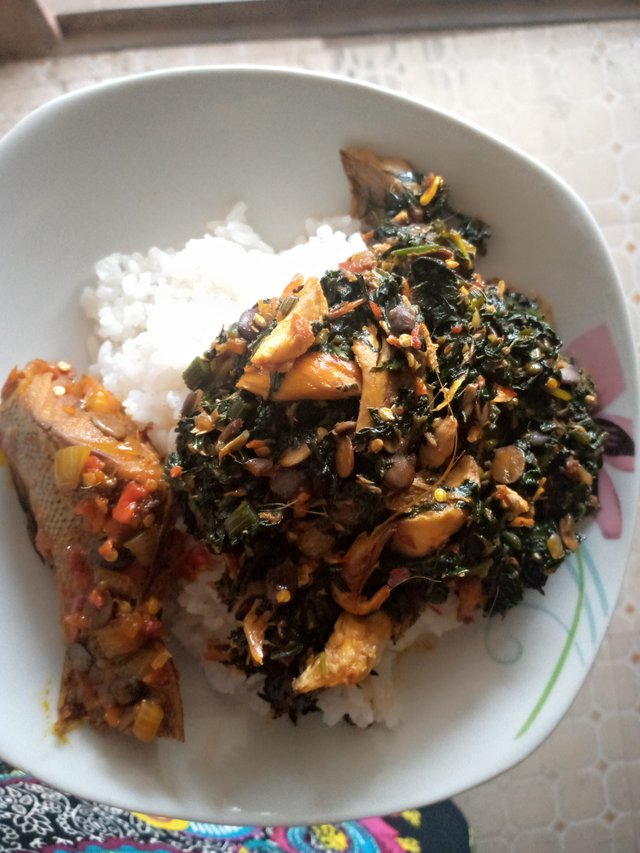 .
Thank you for checking my blog @dejoke.