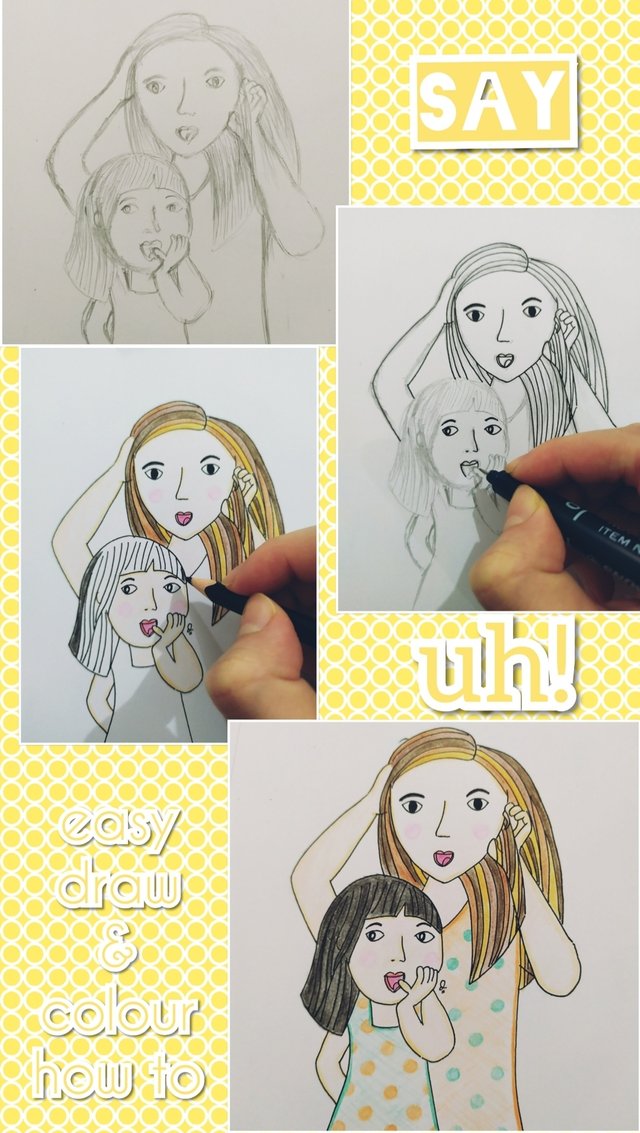 Hello, friends!
I just finished a request of a friend. She asked me to draw her and her daughter in my cartoon versions, so i made it for her.
Material & things needed:
a piece of A5 sketch paper
a 2B mechanic pencil
an eraser
a 0.2 drawing pen
36 colour pencils (deli colorun)
How to draw & colour it:
I started from my friend, from her face, hair, left hand then right hand. Then her daughter's head,
left hand. Last, complete with their bodies in dress.

After finished them, i bold them with the drawing pen and also erase the pencil sketch. Then last, colour with the colour pencil. For their skin i used yellowish ivory near the border line, then colour the skin with the ivory colour. While for their dress, i used orange and green colour and also made polkadots pattern there.

Hope you enjoy my today's article.
Happy drawing & colouring!