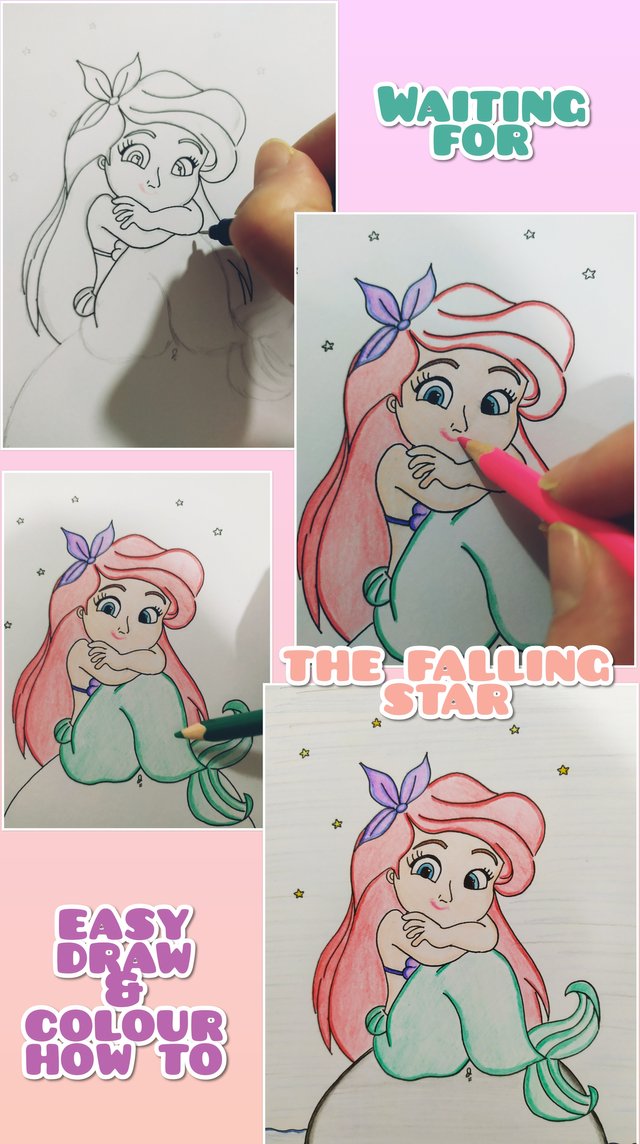 Hello, friends!
Today i finished drawing ariel the little mermaid who is sitting on a rock, waiting for the falling star. So cute and easy to draw.
Material & things needed:
a piece of A5 sketch paper
a 2B mechanic pencil
an eraser
a 0.2 drawing pen
36 delirun colour pencils
Staedtler luna watercolour pencils
How to draw & colour it:
First, i started from her head's form then to the face and an ear. Hair, eyebrows and also a flower on the head. Complete with hands and body with a fish tail. Finished with a rock and a couple stars on the sky.

After finished, i bold it with the drawing pen.
Then, erase the pencil sketch and colour it with the colour pencil. First i put a smooth red for the lips later after i finished her face, i put pink colour on the lips. I used bolder colour to colour near the border line, here i often used luna stadtler for border line. It brought brighter thick bold line colour. Then add the background with purple, dark blue and black colour.


Hope you enjoy my drawing.
Happy drawing & colouring!